SVJP Welcomes New Executive Director
The Silicon Valley Japan Platform (SVJP) welcomed a new Executive Director, Kenta Takamori, this week.
Mr. Takamori is a finance executive with entrepreneurial experience in both the United States and Japan. Based in San Francisco, he is the founder of Goodvest, an online advisor that helps people make investments that reflect their values. He has deep experience in global financial markets, with his longest tenures at Goldman Sachs and J.P. Morgan. He is a CFA (Chartered Financial Analyst) charterholder, and previously pursued an entrepreneurial path in Japan's ski resort industry. He was born in Pennsylvania, attended public schools in New York, and is a graduate of Dartmouth College. He is also a Council Leader at USJC.
Mr. Takamori says: "Last week I attended my 25th college reunion, where we opened a time capsule. Inside the time capsule, there was a letter that I wrote as a college senior, addressed to me for my 25th reunion. In the letter, I had written: 'Basically, my goal in life in 1992 is to be someone who is well trusted on both sides of the Pacific, and can improve relations between the United States and Japan.' It was such a surprise to discover this letter the week before starting my new role with the Silicon Valley Japan Platform!"
SVJP is an initiative of USJC and the Rebuild Japan Initiative Foundation (RJIF), and aims to connect the technological dynamism of Silicon Valley with the current and future needs of economic revitalization in Japan.
JALD News
The following article is part of a year-long series by participants of the 2017 Japanese American Leadership Delegation (JALD).
Reflection from Dave Boone (JALD '17)
JALD was a powerful experience on many levels. The relationships and reflections added a new dimension and depth to how I think about myself as a Japanese American and about Japan.

Kanazawa exceeded all expectations in its focus on art and culture. The theme was respect and understanding of history while striving to move forward. Seeing how they innovate while embracing core values was an opportunity for us to learn. As our communities in the U.S. deal with complex issues such as diversity, what will be our enduring values?

In Tokyo, we saw in the business and political leadership of Japan a desire for the United States to maintain preeminence as a world leader that Japan could align itself with. We saw the active social change in the role of men and women. We sensed an excitement surrounding the Olympics and being able to show the world that "Japan is back." Yet, a contemplated question looms – as Japan quickly innovates herself, how can its identity and extraordinary cultural heritage be maintained?
As Japanese Americans, we have the ability to strengthen the ties between both countries as well as in our own communities, and even relay our experience to other cultures. We should recognize this opportunity and embrace our significant role as leaders who make a difference in the world, thinking strategically while acting tactically.

Building upon this experience, I continue to be an active participant in USJC. As the Vice Regional Chair for Washington, DC, I have been planning with Regional Chair Edson Mori a number of activities in education, social events and a women's leadership forum. Edson and I also support this year's Annual Conference, to be held here in Washington, DC under the leadership of the host committee co-chairs, Mark Uyeda (JALD 2004) and Bruce Hollywood (JALD 2016). I am also involved in planning a JALD reunion, to be held during the Annual Conference, for the 17 classes of approximately 200 JALD alumni. In April, I was invited by Tracy Tsuetaki (JALD 2015) to speak at the Japan-America Society of North Carolina annual conference on Asia-Pacific security issues.
I am also involved in a project that pulls together a small group of USJC members to visit the Tohoku Region for a week and help solve problems of local organizations struggling with the recovery. The idea is to tap into the incredible talent of USJC, and put it to work in an area that could benefit from our diverse skills and capabilities. I am supporting Mio Yamamoto (ELP 2014), who operates the nonprofit World in Tohoku.

JALD was a wonderful experience, and reinforced my dedication to making the world a better place. As I learned through my many years in the U.S. Navy, and as reinforced through USJC, there is no greater honor than to serve others.
Announcements
Applications Open for the 2017 TOMODACHI Emerging Leaders Program!

The TOMODACHI Emerging Leaders Program (ELP) is still accepting applications!

ELP identifies, cultivates and empowers a new generation of Japanese American leaders. Emerging Leaders participate in leadership education, design and implement original USJC programming, and develop powerful, lifelong personal and professional friendships. This year's participants will also attend the 2017 Annual Conference in Washington, DC in November for multi-day workshops and programming.
Application deadline: Sunday, July 2, 2017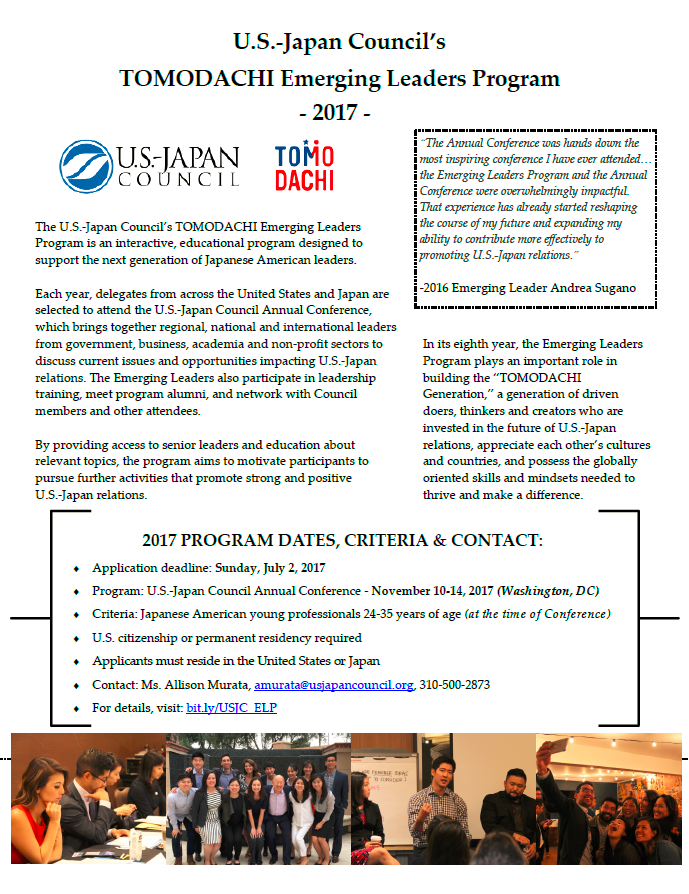 Click here to learn more about the program and apply today!


2017 Annual Conference: Register Now!
U.S.-Japan Council 2017 Annual Conference
Unity in Diversity: Shaping the Future Together
JW Marriott Washington, DC
November 11-14 (See below for schedule)
Have you registered for the 2017 USJC Annual Conference in Washington, DC? Register now by visiting the USJC Annual Conference registration site in English or Japanese.

Each year, USJC's Annual Conference is attended by distinguished U.S. and Japanese leaders from all sectors, including business, government and civil society. This year's conference will focus on developments under the new U.S. presidential administration and on Capitol Hill. Attendees will exchange views on how to get work done to strengthen the U.S.-Japan relationship. We expect the conference to draw over 700 leaders from throughout the United States and Japan.
This year's speakers include: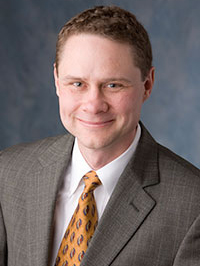 Wes Bush
Chairman,
CEO and
President,
Northrop
Grumman
Corporation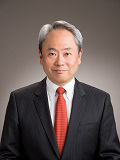 Kazuhiko Toyama
CEO &
Representative
Director,
Industrial
Growth
Platform, Inc.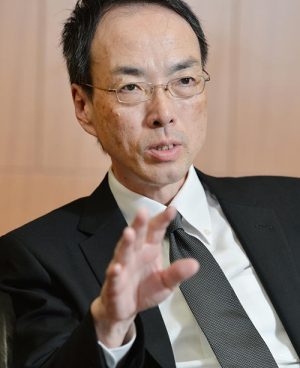 Nobuchika Mori
Commissioner,
Japanese
Financial
Services Agency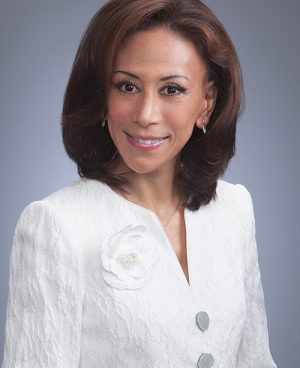 Haruno Yoshida
President &
Representative
Director,
BT Japan
Corporation;
Vice
Chair,
Board of
Councilors,
Keidanren
Invited speakers include:
Elaine Chao, U.S. Secretary of Transportation
Yuriko Koike, Governor of Tokyo
Wilbur Ross, U.S. Secretary of Commerce
Other speakers include:
Phyllis Campbell, Chairman, Pacific Northwest Region, JPMorgan Chase & Co.
Margot Carrington, Minister Counselor for Public Affairs, U.S. Embassy in Tokyo
Todd Guild, Senior Advisor, McKinsey & Company, Inc.
James Higa, Executive Director, Philanthropic Ventures Foundation & Mentor in Residence, Index Ventures
Emiko Higashi, Managing Director, Tomon Partners
Irene Kawanabe, Director, National Conference on State Legislatures
Izumi Kobayashi, Director, ANA Holdings
Taro Kono, Member of the House of Representatives, Japanese Parliament
Keiko Orrall, State Representative, Massachusetts State Legislature
Gill Pratt, CEO, Toyota Research Institute
John Roos, Co-Founding Partner, Geodesic Capital & Former U.S. Ambassador to Japan
Tim Rowe, Founder & CEO, Cambridge Innovation Center
Sharon Tomiko Santos, Member, Washington House of Representatives
Gene Wu, Member, Texas House of Representatives
Paul Yonamine, Senior Advisor, IBM Japan, Ltd.
Topics will include:
Policy Experts Forum on U.S.-Japan Current Affairs
Regional Relations Beyond Washington and Tokyo
International Business Integration and Growth Industries
Developing the Workforce of the Future
Women's Leadership and Success on Corporate Boards

If you are interested in becoming a sponsor, please click here for more information on sponsorship benefits.
Member News
Henry Ota Recognized by the Government of Japan
Congratulations to Council Leader Henry Ota, who received the Order of the Rising Sun, Gold Rays with Rosette from the Government of Japan! Consul General of Japan in Los Angeles Akira Chiba presented him with the award on June 20. Mr. Ota was one of the co-founders of USJC, and was a member of the USJC Board of Directors (serving as Vice Chair from 2011 to 2014) until the end of last year. Mr. Ota also contributes to U.S.-Japan relations in many other channels: he has served on the Board of Directors of the Japanese American Cultural and Community Center since 1990 (he was Chair in 2012), is a Board member of the Japanese American National Museum (he was Chair of the Board of Trustees from 1990 to 1991), and serves on the Board of Governors of Kizuna, an organization that nurtures pride in Japanese heritage among the younger generations. Click here to read the announcement by the Consulate-General of Japan in Los Angeles.
Wayne Ishihara Recognized by the Government of Japan
We also congratulate Council Leader Wayne Ishihara, who received the Order of the Rising Sun, Gold and Silver Rays from the Government of Japan! Consul General of Japan in Honolulu Yasushi Misawa presented him with the award on June 20. Mr. Ishihara, President of the Honolulu Japanese Chamber of Commerce (HJCC), was recognized for "fortif[ying] economic ties between the U.S. (Hawaii) and Japan and ma[king] an invaluable contribution to promote mutual understanding and friendship." Click here to read more on the HJCC website, and here to see the announcement by the Consulate-General of Japan in Honolulu.
Rona Tison Receives Lifetime Achievement Award
Congratulations to Council Leader Rona Tison (Executive Vice President of Corporate Relations for ITO EN (North America) Inc.), who received the John Harney Lifetime Achievement Award at the World Tea Expo on June 14. Ms. Tison is the first woman to be presented with this award and was recognized for her approach to promoting U.S.-Japan culture through tea, educating consumers and businesses, and the significant role she has played throughout her career in supporting the growth and innovation of the tea industry.
Nobuko Saito Cleary Visits Rikuzentakata
Many thanks to Council Leader Nobuko Saito Cleary for providing this recap!
My husband Dr. Gary Cleary and I have been sending funds and materials to Japan since the Great East Japan Earthquake six years ago. I've had many visits to the Tohoku region with family and USJC friends, and as part of the TOMODACHI Initiative.

This time, I was invited by Rikuzentakata Mayor Futoshi Toba to join a historic tree-planting ceremony to honor the victims of the earthquake and tsunami. Iwate Governor Takuya Tasso and Mayor Toba gave remarks to welcome participants to the ceremony.

It began to rain during their speech, but as we planted, the sun came out and seemed to symbolize the happier days ahead. These pine trees will grow bigger and will tell this region's history of survival to future children. Among all 70,000, only one pine tree survived during the tsunami. This miracle tree left seeds and the people of Rikuzentakata waited six years so that we could plant trees grown from these seeds.
Mayor Toba said with a smile, "We learned from the mistakes from the past and rebuilt a town with a dream." After six years, the city and its schools were rebuilt on the hills, and the newly built bank is much higher than before. I am lucky to have witnessed these changes and feel fortunate to have friends who supported this restoration.

I looked at the beautiful beach and ocean, prayed for happiness for the children of Rikuzentakata and wished for good luck for the city's future. I saw that the resilience and positive actions of the residents and forward-thinking improvements have accomplished so much already. Rikuzentakata stands proudly as a rebuilt, safer city and I am humbled and honored to have had a part in helping this wonderful city and its residents.
Upcoming Events
Righting a Wrong: Japanese Americans and World War II
When: Ongoing through February 19, 2018
Where: National Museum of American History

In February, the National Museum of American History opened a year-long exhibit to mark 75 years since Executive Order 9066 authorized the internment of Japanese Americans during World War II. On display are artifacts, photographs and stories collected from Japanese American families. There will also be public programming throughout the year related to this exhibit.
For more information on the exhibit please visit the official website.
Inventing Utamaro: A Japanese Masterpiece Rediscovered
When: Ongoing through July 9, 2017
Where: Arthur M. Sackler Gallery
For the first time in nearly 140 years, three large-scale works by the legendary Japanese artist Kitagawa Utamaro are reunited at the Freer|Sackler. The exhibition showcases Moon at Shinagawa from the Freer|Sackler along with Snow at Fukagawa from the Okada Museum of Art and Cherry Blossoms at Yoshiwara from the Wadsworth Atheneum Museum of Art. Depicting the themes of snow, moon, and flowers, the triptych was last shown in Japan in 1879. The Freer|Sackler is the only location at which all three original pieces are on view.
For more information, please visit the Freer|Sackler website here.
Opportunities
USJC Development Coordinator (Washington, DC)
The Development Coordinator position will have primary responsibility for administrative and operational support to USJC's development activities. This position is in the Washington, D.C. headquarters' office, and provides direct support to the Director of Development and to the President. Support is also given to the Executive Vice President and other USJC staff directors of USJC initiatives in Tokyo and Silicon Valley, and to the Board of Directors Development Committee as appropriate. The Development Coordinator will interface with donors and related stakeholders.

Click here for more information about the position.
The Membership Coordinator is responsible for communications with all USJC members, coordinating membership nominations and renewal processes, supporting USJC's regional activities, documenting membership dues and reconciling finances with the Finance and Development teams. The Membership Coordinator will assist in the planning of the USJC Annual Conference Member's Day by providing logistical and on-site support, and assist with other responsibilities as needed. The Membership Coordinator reports to the Director of External Relations while also collaborating with all other departments, including Communications, Development, Programs, and Finance.

Click here for more information about the position.
TOMODACHI Marketing & Communications Manager (Tokyo)
The Marketing & Communications Manager is responsible for developing and implementing a comprehensive strategic communications program to develop the profile and brand of the TOMODACHI Initiative among a diverse audience and stakeholders, including senior corporate executives, government leaders, program participants, donors, press and the general public. The Marketing & Communications Manager will work closely with teams within the TOMODACHI Initiative in the implementation of this mission, as well as with the U.S. Embassy in Tokyo.
Click here for more information about the position.