New York Members Gather to Discuss U.S.-Japan Business Relationships
On May 23, USJC welcomed 67 Council Leaders, Associates, Corporate Members and supporters to an event hosted by Ambassador and Consul General of Japan in New York Reiichiro Takahashi. The evening began with Ambassador Takahashi welcoming attendees and praising Henry Schein's record in corporate social responsibility and ethical business practice, as well as the philanthropic efforts of Stanley Bergman (Chairman of the Board and CEO of Henry Schein) and his wife Marion.

Vice-Chair of the USJC Board of Directors Gary Moriwaki spoke on behalf of the Council and encouraged those present to register for the 2017 Annual Conference, to be held in Washington, DC on November 13 and 14. USJC President Irene Hirano Inouye then moderated a dialogue titled "A Conversation on U.S.-Japan Business Relationships," where Mr. Bergman shared stories about his company's growth in Japan and commitment to advancing the needs of society.
Mr. Bergman also talked about his work with the American Jewish Committee (AJC) and emphasized the importance of advancing minority rights. Moreover, AJC is forging strong relationships with the Japanese community in the United States. Mr. Bergman reminded attendees that the success of America is directly related to its immigrants, and it is vital to advance multi-culturalism, which enriches society as a whole.
The dialogue was very well-received, and attendees had the opportunity to mingle with Mr. Bergman following the dialogue. Over a buffet dinner prepared by the chef at the Ambassador's residence, guests enjoyed artwork by four emerging Japanese artists based in New York and lively conversation celebrating U.S.-Japan relations.
Click here to see more photos from the event.
Recent Events
Honolulu International Airport Renamed Daniel K. Inouye International Airport
On May 30, Hawaii lawmakers, USJC President Irene Hirano Inouye, other family members of Senator Inouye, USJC members and friends gathered in Honolulu, Hawaii for a dedication ceremony to commemorate the renaming of the state's largest airport. Honolulu International Airport was officially renamed the Daniel K. Inouye International Airport last month, in honor of the late senator.

A World War II veteran and Medal of Honor recipient, Senator Inouye was Hawaii's first elected representative to Congress and the first Japanese American to serve in both the House and the Senate. During his 49-year tenure in the Senate, he served as a leading figure in securing federal funds for the development of the airport. Senator Inouye, along with other Japanese American leaders, helped found the Council in 2008.
TOMODACHI ELP News
The following article is part of a year-long series by participants of the 2016 TOMODACHI Emerging Leaders Program.

Reflection from Ashley Nagaoka (ELP '16)
The diversity and caliber of young professionals that comprise the Emerging Leaders Program (ELP) is so impressive — it's no wonder why this program is valued and respected by USJC and its membership.
The 2016 ELP class has such a special place in my heart. We came together as complete strangers during the 2016 Annual Conference in Silicon Valley and left as a family just a few days later. No matter how many miles or time zones are between us, you can always count on someone dropping a line to wish you Happy Birthday, reaching out to ask about your new job, or checking in because they'll be visiting your town and want to grab dinner. It's truly a special connection that we have.
What I love about our entire ELP family is that we all come from different backgrounds and industries, each bringing unique life experiences as young Japanese Americans. Yet we share the common goal of doing what we can in our communities — whether through business, education, nonprofit work, media, etc. — to strengthen that critical relationship between the United States and Japan.
And we have a lot of fun too. A LOT.
I believe what sets ELP apart from any other professional development program is the access you have to USJC's extraordinary network. Throughout the Annual Conference, and even at events hosted by my local Hawaii chapter, we are given opportunities to meet and work with C-level executives, government officials and accomplished community leaders. These relationships give us the tools and experience we need to make meaningful, impactful change.
ELP would not be the success that it is without our amazing sponsors and those who contribute their time and resources to strengthen the program. I would also like to send a heartfelt mahalo to USJC President Irene Hirano Inouye, USJC Senior Vice President Kaz Maniwa, USJC Program Manager Allison Murata, and our awesome ELP alumni for their guidance, friendship and aloha throughout this life-changing experience.
I am so grateful to be a part of this incredible program that continues to help cultivate the next generation of Japanese American leaders, and I can't wait to see where this journey takes us.
Applications Now Open for the 2017 TOMODACHI Emerging Leaders Program!

The U.S.-Japan Council and the TOMODACHI Initiative are pleased to announce that the TOMODACHI Emerging Leaders Program (ELP) is now accepting applications!

ELP identifies, cultivates and empowers a new generation of Japanese American leaders. Emerging Leaders participate in leadership education, design and implement original USJC programming, and develop powerful, lifelong personal and professional friendships. This year's participants will also attend the 2017 Annual Conference in Washington, DC in November for multi-day workshops and programming.
Application deadline: Sunday, July 2, 2017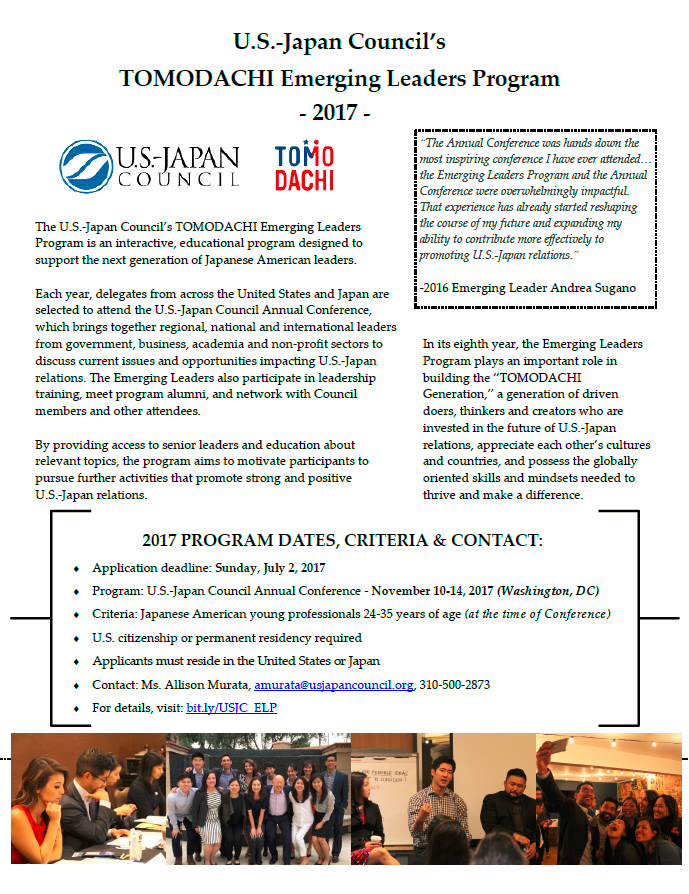 Click here to learn more about the program and apply today!
Announcements
2017 Annual Conference: Register Now!
U.S.-Japan Council 2017 Annual Conference
Unity in Diversity: Shaping the Future Together
JW Marriott Washington, DC
November 11-14 (See below for schedule)
Have you registered for the 2017 USJC Annual Conference in Washington, DC? Register now by visiting the USJC Annual Conference registration site in English or Japanese.

Each year, USJC's Annual Conference is attended by distinguished U.S. and Japanese leaders from all sectors, including business, government and civil society. This year's conference will focus on developments under the new U.S. presidential administration and on Capitol Hill. Attendees will exchange views on how to get work done to strengthen the U.S.-Japan relationship. We expect the conference to draw over 700 leaders from throughout the United States and Japan.
This year's speakers include: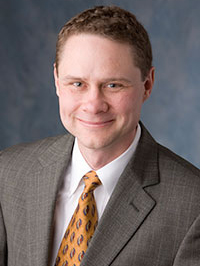 Wes Bush
Chairman,
CEO and
President,
Northrop
Grumman
Corporation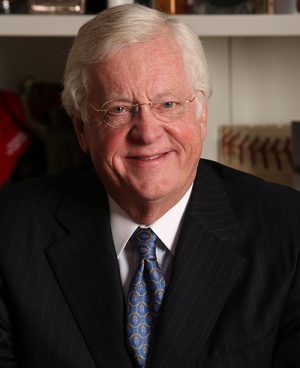 J. Thomas Schieffer
CEO &
Representative
Director,
Industrial
Growth
Platform, Inc.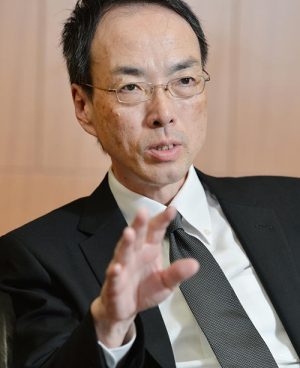 Nobuchika Mori
Commissioner,
Japanese
Financial
Services Agency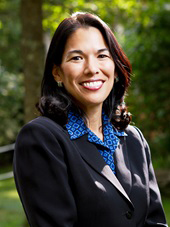 Keiko Orrall
President &
Representative
Director,
BT Japan
Corporation;
Vice
Chair,
Board of
Councilors,
Keidanren
Invited speakers include:
Elaine Chao, U.S. Secretary of Transportation
Yuriko Koike, Governor of Tokyo
Wilbur Ross, U.S. Secretary of Commerce
Other speakers include:
Phyllis Campbell, Chairman, Pacific Northwest Region, JPMorgan Chase & Co.
Margot Carrington, Minister Counselor for Public Affairs, U.S. Embassy in Tokyo
Todd Guild, Senior Advisor, McKinsey & Company, Inc.
James Higa, Executive Director, Philanthropic Ventures Foundation & Mentor in Residence, Index Ventures
Emiko Higashi, Managing Director, Tomon Partners
Irene Kawanabe, Director, National Conference on State Legislatures
Gill Pratt, CEO, Toyota Research Institute
John Roos, Co-Founding Partner, Geodesic Capital & Former U.S. Ambassador to Japan
Tim Rowe, Founder & CEO, Cambridge Innovation Center
Sharon Tomiko Santos, Member, Washington House of Representatives
Gene Wu, Member, Texas House of Representatives
Paul Yonamine, Senior Advisor, IBM Japan, Ltd.
Topics will include:
Policy Experts Forum on U.S.-Japan Current Affairs
Regional Relations Beyond Washington and Tokyo
International Business Integration and Growth Industries
Developing the Workforce of the Future
Women's Leadership and Success on Corporate Boards
If you are interested in becoming a sponsor, please click here for more information on sponsorship benefits.
Member News
Sach Takayasu Honored by Carnegie Mellon University
Last month, Council Leader Sach Takayasu was honored by her alma mater, Carnegie Mellon University (CMU), with an Alumni Achievement Award. Ms. Takayasu, who was until recently the President and CEO of the Asian/Pacific Islander American Chamber of Commerce & Entrepreneurship (ACE), has worked to "giv[e] a voice to the business interests of Asian-Americans and Pacific Islanders (AAPI)." She was a delegate of the 2015 Japanese American Leadership Delegation program. Read more in CMU's article on Ms. Takayasu!
Upcoming Events
Righting a Wrong: Japanese Americans and World War II
When: Ongoing through February 19, 2018
Where: National Museum of American History

In February, the National Museum of American History opened a year-long exhibit to mark 75 years since Executive Order 9066 authorized the internment of Japanese Americans during World War II. On display are artifacts, photographs and stories collected from Japanese American families. There will also be public programming throughout the year related to this exhibit.
For more information on the exhibit please visit the official website.
Inventing Utamaro: A Japanese Masterpiece Rediscovered
When: Ongoing through July 9, 2017
Where: Arthur M. Sackler Gallery
For the first time in nearly 140 years, three large-scale works by the legendary Japanese artist Kitagawa Utamaro are reunited at the Freer|Sackler. The exhibition showcases Moon at Shinagawa from the Freer|Sackler along with Snow at Fukagawa from the Okada Museum of Art and Cherry Blossoms at Yoshiwara from the Wadsworth Atheneum Museum of Art. Depicting the themes of snow, moon, and flowers, the triptych was last shown in Japan in 1879. The Freer|Sackler is the only location at which all three original pieces are on view.
For more information, please visit the Freer|Sackler website here.
Opportunities
USJC Membership Coordinator (Washington, DC)

The Membership Coordinator is responsible for communications with all USJC members, coordinating membership nominations and renewal processes, supporting USJC's regional activities, documenting membership dues and reconciling finances with the Finance and Development teams. The Membership Coordinator will assist in the planning of the USJC Annual Conference Member's Day by providing logistical and on-site support, and assist with other responsibilities as needed. The Membership Coordinator reports to the Director of External Relations while also collaborating with all other departments, including Communications, Development, Programs, and Finance.

Click here for more information about the position.
TOMODACHI Marketing & Communications Manager (Tokyo)
The Marketing & Communications Manager is responsible for developing and implementing a comprehensive strategic communications program to develop the profile and brand of the TOMODACHI Initiative among a diverse audience and stakeholders, including senior corporate executives, government leaders, program participants, donors, press and the general public. The Marketing & Communications Manager will work closely with teams within the TOMODACHI Initiative in the implementation of this mission, as well as with the U.S. Embassy in Tokyo.
Click here for more information about the position.