USJC Washington, DC Region Holds Spring Cocktail Party
On April 27, USJC members in the Washington, DC region gathered for a Spring Cocktail Party to welcome the new Washington, DC Regional Chair Edson Mori. Edson previously served as the Washington, DC Regional Vice Chair. USJC's former Washington, DC Regional Chair, Mark Uyeda, is now the Co-Chair of the 2017 USJC Annual Conference Host Committee along with Council Leader Bruce Hollywood.
The reception also provided an opportunity for our many members and supporters in the Washington, DC region to welcome Laura Winthrop Abbot, USJC's Executive Vice President and COO. Both Edson and Laura joined USJC President Irene Hirano Inouye in kicking off the reception with a toast to the Council's continued work in cultivating people-to-people relationships.
Guests included local USJC members, Corporate Members, USJC staff, Board members of the Japan Commerce Association of Washington, DC and senior officials from the Embassy of Japan. It was a great event that brought together people from numerous sectors who are interested in broadening their networks and strengthening the U.S.-Japan relationship. This was USJC's first event at the Bank of America Building, a historic building with a beautiful view of the Washington Monument. We look forward to more events in Washington, DC, including the 2017 USJC Annual Conference!

Please click here for additional photos from the event.
Recent Events
The Japan-Hawaii Economic Summit Comes to a Close

The first ever Japan-Hawaii Economic Summit successfully came to a close today. Co-hosted by USJC and the State of Hawaii Department of Business, Economic Development and Tourism, this three day summit was held to foster tangible near and long term economic opportunities among Japanese prefectures, the State of Hawaii, and the U.S. mainland.
Please stay tuned for more information about the summit!
Japanese American National Museum Holds Gala Dinner and Silent Auction
On May 6, the Japanese American National Museum (JANM) held its 2017 Gala Dinner and Silent Auction at the Westin Bonaventure Hotel in Los Angeles. The evening's theme was "Reconnecting with the Past, Forging our Future," as the gala celebrated 25 years since the museum opened at the site of the Nishi Hongwanji Buddhist Temple in Little Tokyo. Attendees consisted of a sell-out crowd of approximately 1,200 supporters, including several Council Leaders who participated in the evening's program. The event looked back at the early days of JANM, and emphasized its sustained role in preserving the Japanese American legacy and the need to continue standing for civil rights and social justice in today's society.
During the evening, USJC President Irene Hirano Inouye was honored with a Lifetime Achievement Award. She was recognized for leading the museum for over 20 years as the founding Executive Director and President and CEO, as well as her tireless efforts on behalf of the Japanese American community. Following a video tribute, a number of Irene's friends and community leaders took to the stage to share their congratulations. Vice Chair of the USJC Board of Councilors Norman Mineta and JANM President and CEO Ann Burroughs presented her with the award.
Additionally, Council Leader Tom Ikeda received the JANM Founders' Award, which was established to recognize an individual or organization that advances the mission and vision of the museum's founders in a meaningful way. Tom is the founding Executive Director of the Seattle-based organization, Densho, which seeks to preserve the testimonies of Japanese Americans who were incarcerated during World War II, explore principles of democracy, and promote equal justice for all. Bruce Kaji, founding President of JANM, received the Legacy Award for his efforts in founding the institution and his lasting contribution to the museum's legacy.
Capitol Hill Reception in Washington, DC
On May 2, USJC joined the Japan Center for International Exchange (JCIE), The Maureen and Mike Mansfield Foundation and a coalition of other U.S.-Japan interest groups in hosting a reception on Capitol Hill. The reception welcomed 17 Japanese Diet members who were visiting Washington, DC during Japan's Golden Week and brought together over 150 leading figures in U.S.-Japan relations. Guests included current and former Congressional members, business leaders, senior government officials, and many USJC members.
Click here for more photos from the event.
Bento Talks in the Midwest Region

On April 25, USJC members in Chicago organized their second Bento Talks, this time focusing on Japanese design and craftsmanship in various industries, including chocolates, luxury goods, architecture, and high tech toilets. Over 100 people attended this event which featured President of TOTO USA Toru Yamamura; Senior Regional Sales Manager of the Central Region of TOTO USA Mike Harrigan; Owner of METIS Design Anna Ninoyu; Owner of Chocolatines Rieko Wada; and Director of Image, Style & Design Studio and Faculty at The University of Chicago Booth School of Business Steven Fischer. Council Leader Bob Kumaki served as the moderator of this panel.
Japan Festival Takes Place in Houston

Over the weekend of May 6, the Japan Festival of Houston, Inc. held its annual festival highlighting Japan's rich cultural heritage. Member of the USJC Board of Directors Donna Cole worked with local USJC members and supporters to host a USJC booth where festivalgoers had the opportunity to make samurai style hats and learn about the mission and work of the Council.
TOMODACHI ELP News
The following article is part of a year-long series by participants of the 2016 TOMODACHI Emerging Leaders Program.

Reflection from Yuri Hongo (ELP '16)
The TOMODACHI Emerging Leaders Program (ELP) has been an invaluable experience for both my personal and professional growth, and one that I will cherish with the greatest appreciation. I am deeply honored to have been a part of this program and my gratitude extends to USJC and its supporters, especially to USJC President Irene Hirano Inouye, USJC Senior Vice President Kaz Maniwa, and USJC Program Manager Allison Murata. The dedication, trust, and compassion that USJC demonstrates towards ELP participants is the reason my fellow ELP alumni and I are empowered to invest in the future generation of Japanese Americans and committed to strengthening U.S.-Japan relations.
Over the course of four days during the 2016 Annual Conference in Silicon Valley, I built lifelong friendships with ELP participants and other USJC members, met a diverse group of renowned leaders, and reflected on ways to contribute to society as a Japanese American leader. What makes USJC unique is not only its strong network, but also the undeniable synergy between generations of leaders and the representation of geographic and professional diversity within the public and private sectors. Each of the unique perspectives that Japanese American leaders contribute are naturally interwoven, making a musubi (knot) and creating a vibrant community that is greater than the sum of its parts. This USJC musubi, made up of closely-knit, beautiful, intellectual strands, is one that is lasting, united and strengthened by one another.
The magnitude of inspiration I took away from ELP and the 2016 Annual Conference has truly provided me with the motivation to keep creating and deepening more musubis between the United States and Japan. The U40 (under 40) USJC Japan Region recently held its first ever event in Tokyo, where USJC Associates, Board members, ELP alumni and potential members all gathered for drinks and dinner on a beautiful spring day. The event was a great success, thanks to Russell K. Kawahara, Member of the USJC(J) Board of Directors and Chair of the USJC Japan Region. The U40 Japan Region plans to host seasonal events in the years to come, with the hopes of strengthening and growing the USJC network.
Thank you so much to everyone who made this opportunity possible. I am committed to giving back to USJC and the Japanese American community, and hope to empower the next generation as they unleash their potential and become their own version of emerging leaders of the United States and Japan.
Announcements
2017 Annual Conference: Early Bird Rates Expiring Soon!
U.S.-Japan Council 2017 Annual Conference
Unity in Diversity: Shaping the Future Together
JW Marriott Washington, DC
November 11-14 (See below for schedule)
Have you registered for the 2017 USJC Annual Conference in Washington, DC? Early Bird rates will expire after May 31. Register now to get the best rate available by visiting the USJC Annual Conference registration site in English or Japanese.

Each year, USJC's Annual Conference is attended by distinguished U.S. and Japanese leaders from all sectors, including business, government and civil society. This year's conference will focus on developments under the new U.S. presidential administration and on Capitol Hill, and attendees will exchange views on how to get work done to strengthen the U.S.-Japan relationship. We expect the conference to draw over 700 leaders from throughout the United States and Japan.

EARLY BIRD RATES AVAILABLE UNTIL MAY 31!
This year's speakers include: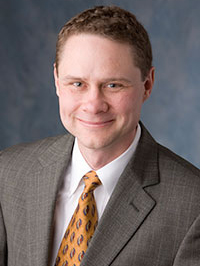 Wes Bush
Chairman, CEO and President,
Northrop Grumman Corporation
Nobuchika Mori
(invited)
Commissioner,
Japanese Financial Services Agency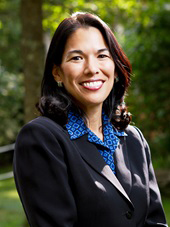 Keiko Orrall
State Representative,
Massachusetts State Legislature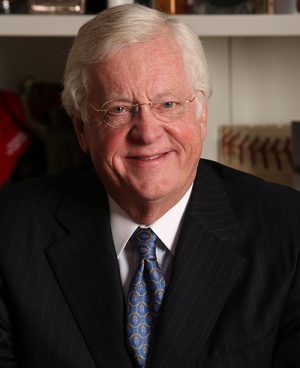 J. Thomas Schieffer
President and CEO,
Envoy International;
Former U.S. Ambassador to Japan
Other speakers include:
Phyllis Campbell, Chairman, Pacific Northwest Region, JPMorgan Chase & Co.
Margot Carrington, Minister Counselor for Public Affairs, U.S. Embassy in Tokyo
Todd Guild, Senior Advisor, McKinsey & Company, Inc.
Irene Kawanabe, Director, National Conference on State Legislatures
Aruna Miller, Member, Maryland House of Delegates
Raj Mukherji, Member, New Jersey General Assembly
Gill Pratt, CEO, Toyota Research Institute
Tim Rowe, Founder & CEO, Cambridge Innovation Center
Sharon Tomiko Santos, Member, Washington House of Representatives
Kris Valderrama, Member, Maryland House of Delegates
Gene Wu, Member, Texas House of Representatives
Jan Yanehiro, President, Jan Yanehiro, Inc.
Topics will include:
Policy Experts Forum on U.S.-Japan Current Affairs
Regional Relations Beyond Washington and Tokyo
International Business Integration and Growth Industries
Developing the Workforce of the Future
Women's Leadership and Success on Corporate Boards
If you are interested in becoming a sponsor, please click here for more information on sponsorship benefits.
Conference Schedule
Saturday, November 11, 2017
2017 TOMODACHI Emerging Leaders & Alumni Programming
Japanese American Leadership Delegation (JALD) Alumni Reunion
Sunday, November 12, 2017
Members Day
Networking Dinners
Monday, November 13, 2017
Full-Day Public Symposium & Reception
Sponsors Dinner
Tuesday, November 14, 2017
Half-Day Public Symposium & Offsite Visits
Offsite visits scheduled throughout the day
Venue: JW Marriott, 1331 Pennsylvania Ave. NW, Washington, DC
Attire: Business

We look forward to seeing you in Washington, DC in November!
Now Accepting Applications for the 2017 Asian American Leadership Delegation

Applications are still open for the 2017 Asian American Leadership Delegation (AALD)!
The AALD program provides the opportunity for a select group of Asian American elected state officials from across the United States to travel to Japan to engage with Japanese leaders in the business, government, academic, and nonprofit sectors. This signature program will consist of a one-week trip for a delegation of six state legislators plus two trip leaders to visit Kyoto, Osaka and Tokyo.

Funded by the Sasakawa Peace Foundation, the program provides business class airfare travel from the United States to Japan and back and hotel accommodations, meals, and ground transportation expenses within Japan. The AALD program is implemented with support from the National Asian Pacific American Caucus of State Legislators.
Applications will remain open until May 26. For more information about the program and to learn how to apply, please click here.
Upcoming Events
Righting a Wrong: Japanese Americans and World War II
When: Ongoing through February 19, 2018
Where: National Museum of American History

In February, the National Museum of American History opened a year-long exhibit to mark 75 years since Executive Order 9066 authorized the internment of Japanese Americans during World War II. On display are artifacts, photographs and stories collected from Japanese American families. There will also be public programming throughout the year related to this exhibit.
For more information on the exhibit please visit the official website.
Inventing Utamaro: A Japanese Masterpiece Rediscovered
When: Ongoing until July 9, 2017
Where: Arthur M. Sackler Gallery
For the first time in nearly 140 years, three large-scale works by the legendary Japanese artist Kitagawa Utamaro are reunited at the Freer|Sackler. The exhibition showcases Moon at Shinagawa from the Freer|Sackler along with Snow at Fukagawa from the Okada Museum of Art and Cherry Blossoms at Yoshiwara from the Wadsworth Atheneum Museum of Art. Depicting the themes of snow, moon, and flowers, the triptych was last shown in Japan in 1879. The Freer|Sackler is the only location at which all three original pieces are on view.
For more information, please visit the Freer|Sackler website here.
Meet and Mingle with Boston USJC Members

When: May 22, 2017 from 6:00pm to 8:00pm
Where: Haru Sushi in Boston, MA
USJC members in the Boston region are holding their first member-organized social event.
The evening will include dinner and a chance to meet USJC members and friends in the Boston area, and learn more about the Council's programs and upcoming activities.
For additional information and to RSVP, please email [email protected] by Monday, May 15 at 6:00PM.
Opportunities
TOMODACHI Marketing & Communications Manager (Tokyo)
The Marketing & Communications Manager is responsible for developing and implementing a comprehensive strategic communications program to develop the profile and brand of the TOMODACHI Initiative among a diverse audience and stakeholders, including senior corporate executives, government leaders, program participants, donors, press and the general public. The Marketing & Communications Manager will work closely with teams within the TOMODACHI Initiative in the implementation of this mission, as well as with the U.S. Embassy in Tokyo.
Click here for more information about the position.