Japan-Hawaii Economic Summit Connects Seven Prefectures with the Aloha State
(L-R) Vice Governor Masaru Eguchi of Fukuoka Prefecture; Vice Governor Yutaka Ota of Nagano Prefecture; Irene Hirano Inouye, President of USJC; Governor Hidehiko Yuzaki of Hiroshima Prefecture; Governor David Y. Ige of Hawaii; Dr. Daniel Okimoto, Member of the USJC Board of Councilors; Vice Governor Toyohiko Ota of Oita Prefecture; Vice Governor Takashi Nanba of Shizuoka Prefecture; and Dennis Teranishi, Chairman of the Board at USJC

The inaugural Japan-Hawaii Economic Summit, which USJC co-hosted with the State of Hawaii Department of Business, Economic Development & Tourism (DBEDT), was a resounding success. More than 200 leaders—including governors, vice governors and other representatives of seven Japanese prefectures (Ehime, Fukuoka, Hiroshima, Hokkaido, Nagano, Oita and Shizuoka)—gathered in Kona from May 9 to 11, discussing ways to collaborate with Hawaii and the continental U.S. through food, tourism, education, clean energy and more.
This regional summit was the first of its kind, connecting Hawaii with Japanese prefectures with which it has sister-state relationships, as well as those that are part of USJC's Governors' Circle initiative. Governor David Y. Ige of Hawaii, Governor Hidehiko Yuzaki of Hiroshima, and the vice governors of Fukuoka, Nagano, Oita and Shizuoka all spoke in various sessions, discussing ways to enhance their state or prefectures' relationship with one another and the continental U.S.
After a grand welcome reception on the first day that was attended by all four mayors of the Aloha State (Hawaii (Big Island), Honolulu, Kauai and Maui), the second day of the Summit was filled with speeches and panel discussions examining Japan-Hawaii relations from various angles. Masaaki Tanaka, Senior Global Advisor of PwC International (Vice Chair of the USJC Board of Councilors) and Robert Harrison, Chairman & CEO of First Hawaiian Bank, each gave keynote speeches discussing the deep history between Hawaii and Japan, as well as future opportunities that keep expanding due to advances in technology that overcome geographical distances. A panel called "Business Bridges," which included Yasunobu Kyogoku, Managing Partner of Innovation Global Capital, examined best practices in expanding Hawaii businesses to Japan and vice versa. The education panel discussed how cross-cultural education is changing through innovation. The tourism panel, which included Pono Shim, President & CEO of the Oahu Economic Development Board, and George Szigeti, President & CEO of the Hawaii Tourism Authority, discussed the charms of Hawaii and Japanese prefectures, as well as ways to promote two-way tourism. A governors' panel with Governors Ige and Yuzaki, as well as founder of the Governors' Circle Dr. Daniel Okimoto (Member of the USJC Board of Councilors), examined regional economic collaboration from a macro perspective.
The third day of the Summit continued with panel discussions on food and energy, featuring stars such as Daniel Dinell, President of Hawaii Coffee Company; Yosuke Honjo, CEO of ITO EN US Group (Member of the USJC Board of Directors); Allan Ikawa, President & CEO of Big Island Candies; Jeffrey Char, CEO of J-Seed Ventures, Inc; and Alan Oshima, President & CEO of Hawaiian Electric Company. The Summit concluded with a tour of Pu'u Wa'awa'a, a ranch owned by Founder & CEO of Blue Planet Energy, Henk Rogers. Mr. Rogers explained how the ranch is completely off the grid, storing energy in batteries, and how such renewable energy initiatives could be expanded elsewhere.
We would like to thank DBEDT and the State of Hawaii, the seven Japanese prefectures, the Summit Host Committee, our generous sponsors and everyone who attended.
Click here to see more photos, and here for a recap of social media activities.

Click here to see the print program, which has the full schedule and the bios of all speakers. The Summit was covered by Hawaii News Now, KHON2, Hawaii Tribune Herald and KITV4.
Recent Events
New England Members Discuss Japan's National Security
Many thanks to the Fish Family Foundation for providing this article!​
On May 17, Atsuko Fish, ​USJC Board Member and Chair of the USJC New England region​ (as well as Trustee of the Fish Family Foundation)​, hosted a luncheon ​in Boston ​​that featured a talk by ​​Yoshikazu Watanabe ​called "Japan and Two Big Countries: China and the U.S."
Lt. Gen. ​Watanabe is​ a​ retired Lieutenant General of the Japan Ground Self​-​Defense Force (JGSDF) and currently a senior fellow at the Harvard Asia Center. The talk was based on his book​, Beichusenso Sonotoki Nihon wa, ​which was recently published in Japan. ​Lt. Gen.​ Watanabe explored Japan's national security and ​sensitivities surrounding its current relations with other East Asian countries.​ ​​​​Touching upon​ the ​Olympics taking place in ​Tokyo in 2020,​ Lt. Gen.​ Watanabe shared his perspectives on how Japan could benefit greatly from preparing for different types of threats.

The event attracted over 20 people​,​ including ​​Shinju F​ujihira, Executive Director of the Program on U.S.-Japan Relations​ at Harvard's​ Weatherhead Center for International Affairs, ​and Council Leaders ​Yumi Kuwana ​(​Founder​ and President ​of the ​​Global Citizens Initiative​) and Paul Niwa ​(​Chair of the Emerson College ​D​epartment​ of Journalism).​









JALD News
The following article is part of a year-long series by participants of the 2017 Japanese American Leadership Delegation.

Reflection from Michael Takada (JALD 2017)
My 2017 JALD trip was indeed, in the oft-repeated words of Kaz Maniwa during the JALD orientation, "the trip of a lifetime!". While a number of my fellow delegates shared my good fortune of experiencing Japan and its culture previously, it's also accurate to say that without exception, few had ever seen Japan like this.
As a member of the newest class of JALD alumni, I'm really curious to hear from others at our upcoming JALD Alumni Reunion on November 11 during the 2017 USJC Annual Conference (shameless plug: early bird registration ends May 31!!): how long after your return did you find yourself no longer revisiting in your mind, moments and experiences from your trip? Because my experience was so wonderful and the company I was with throughout was so fantastic, I'm guessing that it's going to be quite a while longer for me!
Since my return in early March, I've had numerous opportunities to connect and reconnect with a number of individuals in the Chicagoland Japanese and Japanese American communities. I hit the ground running: the evening of my return, as chair of the Chicago Japanese American Council (CJAC — a consortium of Japanese and Japanese American organizations), I hosted Chicago's newly arrived consul general, Mr. Naoki Ito, at our table during an Asian American Coalition of Chicago annual dinner. The following week, again in my capacity as CJAC chair, I provided brief remarks during the official welcoming reception for Consul General Ito. And in the days shortly after the reception, the full CJAC leadership team met with Consul General Ito to brief him about the council's 70-year history and its activities.
Further opportunities to leverage my JALD experience and connections will only increase over time. I'm fortunate to be in Chicago, where the Japanese and Japanese American communities view themselves more and more as a single community, with shared values and common interests.
I'd be remiss not to include a shout-out to the amazing group of people who make up USJC Midwest! Not only do we know how to have a good time as evidenced by our monthly dinner gatherings at local restaurants, but we also hold various program offerings such as those on Japan's Womenomics and a regular series of "Bento Talks."
Announcements
2016 USJC Annual Report Available in Japanese!
The 2016 USJC Annual Report is now available in Japanese! They will soon be mailed to Japan-based members and sponsors, and a digital version is also on our website here. We hope you will be proud of our collective accomplishments resulting in another successful year of impactful programs and events. This wonderful design was once again made possible through the support of Board Member Leona Hiraoka. The English version is available here.
2017 Annual Conference: Early Bird Rates Expiring After May 31!

U.S.-Japan Council 2017 Annual Conference
Unity in Diversity: Shaping the Future Together
JW Marriott Washington, DC
November 11-14 (See below for schedule)
Have you registered for the 2017 USJC Annual Conference in Washington, DC? Early Bird rates will expire after May 31. Register now to get the best rate available by visiting the USJC Annual Conference registration site in English or Japanese.

Each year, USJC's Annual Conference is attended by distinguished U.S. and Japanese leaders from all sectors, including business, government and civil society. This year's conference will focus on developments under the new U.S. presidential administration and on Capitol Hill. Attendees will exchange views on how to get work done to strengthen the U.S.-Japan relationship. We expect the conference to draw over 700 leaders from throughout the United States and Japan.

This year's speakers include: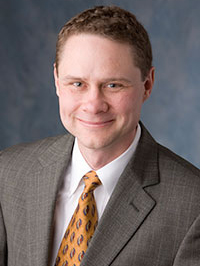 Wes Bush
Chairman,
CEO and
President,
Northrop
Grumman
Corporation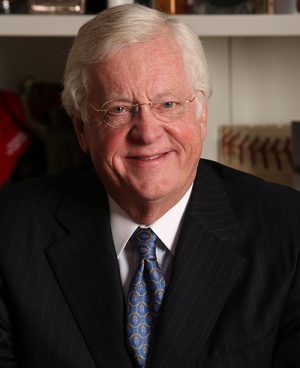 J. Thomas Schieffer
CEO &
Representative
Director,
Industrial
Growth
Platform, Inc.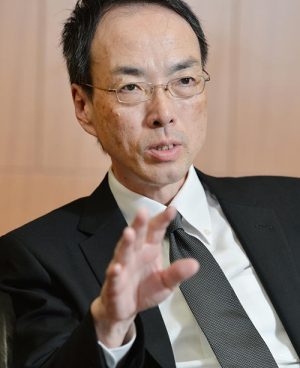 Nobuchika Mori
Commissioner,
Japanese
Financial
Services Agency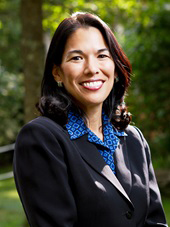 Keiko Orrall
President &
Representative
Director,
BT Japan
Corporation;
Vice
Chair,
Board of
Councilors,
Keidanren
Invited speakers include:
Elaine Chao, U.S. Secretary of Transportation
Yuriko Koike, Governor of Tokyo
Wilbur Ross, U.S. Secretary of Commerce
Other speakers include:
Phyllis Campbell, Chairman, Pacific Northwest Region, JPMorgan Chase & Co.
Margot Carrington, Minister Counselor for Public Affairs, U.S. Embassy in Tokyo
Todd Guild, Senior Advisor, McKinsey & Company, Inc.
James Higa, Executive Director, Philanthropic Ventures Foundation & Mentor in Residence, Index Ventures
Emiko Higashi, Managing Director, Tomon Partners
Irene Kawanabe, Director, National Conference on State Legislatures
Gill Pratt, CEO, Toyota Research Institute
John Roos, Co-Founding Partner, Geodesic Capital & Former U.S. Ambassador to Japan
Tim Rowe, Founder & CEO, Cambridge Innovation Center
Sharon Tomiko Santos, Member, Washington House of Representatives
Gene Wu, Member, Texas House of Representatives
Paul Yonamine, Senior Advisor, IBM Japan, Ltd.
Topics will include:
Policy Experts Forum on U.S.-Japan Current Affairs
Regional Relations Beyond Washington and Tokyo
International Business Integration and Growth Industries
Developing the Workforce of the Future
Women's Leadership and Success on Corporate Boards
If you are interested in becoming a sponsor, please click here for more information on sponsorship benefits.
Applications for the 2017 Asian American Leadership Delegation Closing Tomorrow!
Applications are still open for the 2017 Asian American Leadership Delegation (AALD)!
The AALD program provides the opportunity for a select group of Asian American elected state officials from across the United States to travel to Japan to engage with Japanese leaders in the business, government, academic, and nonprofit sectors. This signature program will consist of a one-week trip for a delegation of six state legislators plus two trip leaders to visit Kyoto, Osaka and Tokyo.
Applications will remain open until May 26. For more information about the program and to learn how to apply, please click here.

TOMODACHI Emerging Leaders Program 2017: Applications Opening Soon!
The TOMODACHI Emerging Leaders Program (ELP) will begin accepting applications next week. This program identifies, cultivates and empowers a new generation of Japanese American leaders. Emerging Leaders participate in leadership education, design and implement original USJC programming, and develop powerful, lifelong personal and professional friendships.
This year's participants will attend the 2017 Annual Conference in Washington, DC in November. Please be on the look out for an email with more details about the application!
Upcoming Events
Righting a Wrong: Japanese Americans and World War II
When: Ongoing through February 19, 2018
Where: National Museum of American History

In February, the National Museum of American History opened a year-long exhibit to mark 75 years since Executive Order 9066 authorized the internment of Japanese Americans during World War II. On display are artifacts, photographs and stories collected from Japanese American families. There will also be public programming throughout the year related to this exhibit.
For more information on the exhibit please visit the official website.
Inventing Utamaro: A Japanese Masterpiece Rediscovered
When: Ongoing through July 9, 2017
Where: Arthur M. Sackler Gallery
For the first time in nearly 140 years, three large-scale works by the legendary Japanese artist Kitagawa Utamaro are reunited at the Freer|Sackler. The exhibition showcases Moon at Shinagawa from the Freer|Sackler along with Snow at Fukagawa from the Okada Museum of Art and Cherry Blossoms at Yoshiwara from the Wadsworth Atheneum Museum of Art. Depicting the themes of snow, moon, and flowers, the triptych was last shown in Japan in 1879. The Freer|Sackler is the only location at which all three original pieces are on view.
For more information, please visit the Freer|Sackler website here.
Opportunities
TOMODACHI Marketing & Communications Manager (Tokyo)
The Marketing & Communications Manager is responsible for developing and implementing a comprehensive strategic communications program to develop the profile and brand of the TOMODACHI Initiative among a diverse audience and stakeholders, including senior corporate executives, government leaders, program participants, donors, press and the general public. The Marketing & Communications Manager will work closely with teams within the TOMODACHI Initiative in the implementation of this mission, as well as with the U.S. Embassy in Tokyo.
Click here for more information about the position.