Sixth Business Advisory Board Discusses the Implications of the Presidential Race on U.S.-Japan Relations
The Sixth Business Advisory Board (BAB) was held at the Tokyo American Club on May 17, welcoming Dr. Gerald Curtis, Burgess Professor Emeritus of Political Science at Columbia University and member of the USJC Board of Councilors, as the featured speaker.
Vice Chair of the USJC Board of Councilors Masaaki Tanaka, who leads BAB, welcomed the audience. Alumni of TOMODACHI programs were also in attendance, representing the next generation of leaders in U.S.-Japan relations. USJC President Irene Hirano Inouye invited the audience to the next BAB meeting, which will take place on July 26, as well as the 2016 Annual Conference. She also took a moment to remember the lives lost during the Kumamoto Earthquake, sharing that the TOMODACHI Initiative sent five alumni who had been affected by the Great East Japan Earthquake to volunteer in the region, and expressing her wishes to continue to support the relief efforts.
Dr. Curtis discussed the deep fissures in American society that were revealed by this year's U.S. presidential race, and said that they are unlikely to fade after the November election. He described the strong anti-establishment sentiments felt by many Americans, which have resulted in the Donald Trump movement from the right and the Bernie Sanders movement from the left. Dr. Curtis said that although there is a multitude of reasons behind this frustration, most prominent is the inequality of opportunity between affluent Americans and others, as well as unpopular legal and illegal immigration.
Dr. Curtis also expressed concern about the increasing likelihood that the Trans-Pacific Partnership would not be passed in the "lame duck" Congressional session, and the implications this has for America's relationship with Japan and the global community. He stressed the need for Japanese and American leaders to understand that although their foreign policy may not always be aligned, the bilateral friendship and alliance between the two countries serves the interests of both—regardless of the outcome of the presidential election.
His talk also touched upon the power balance in Asia, within the larger context of today's multipolar geopolitics. He expressed his hope that the next President would be aware that, as America's role in international relations becomes less dominant and more compromised, so too should their approach to foreign policy.
We look forward to following up on this topic at this year's Annual Conference, which will take place in Silicon Valley from November 14 to 15–just one week after the election!

Click here to see more photos from the sixth BAB.
Recent Events
USJC Associates Gather in New York
On May 19, USJC Associates invited several Japanese Americans, ages 40 and under, in the New York City area to an Associates' mixer. Sakura Yagi, New York Regional Chair, hosted the event at her apartment. Thanks to the USJC Associates in attendance – Genki Shiohara, Reina Boaz, Mioko Tajika, Erika Wiseberg, Jasmine Wilson, Jona Higa, David Kenji Chang, and Kenshiro Uki – the mixer was a great success in expanding USJC's Japanese American network and recruiting future members.
We thank Ms. Yagi for hosting this event and contributing the above piece!
Welcoming the New Consul General of Japan in Portland
On May 18, USJC members in Portland, Oregon welcomed the new Consul General Kojiro Uchiyama over dinner.
USJC Reception in Dallas
Photos from the April 9 USJC reception in Dallas are now available! This reception was held at Meadows Museum and welcomed Council Leaders, special guests like Oklahoma State Senator (and participant of the 2015 Asian American Leadership Delegation) Ervin Yen, Corporate Partners and other supporters, and participants of the TOMODACHI Daiwa House Student Leadership Conference.
TOMODACHI ELP News
The following is part of a year-long series of articles by the 2015 class of the TOMODACHI Emerging Leaders Program.
Reflection from David Kenji Chang (ELP 2015)
I've been asked about it so many times, the story almost feels apocryphal: my entire ELP class, incapable of handling the overwhelming emotional catharsis of attending a conference for three days with relative strangers, cried together on our last night in Tokyo. This is mostly true, but to set the record straight, (1) I'm pretty sure only nine of the twelve of us cried and (2) I would say that I bawled, not cried.
Twelve years ago, when I took my first shaky steps into the working world in Chicago, one of the first things I did was try to find a community organization focused on young Japanese American professionals. I figured if Chicago had enough Japanese people to necessitate a Mitsuwa, such a group must exist. I was wrong.
But I never really gave up. And nearly a decade later, I found Stacy Uchida, and she introduced me to USJC and suggested I apply to ELP.
Being selected as an Emerging Leader and attending the Annual Conference was a watershed moment for me. It was a sigh of relief and a shot of adrenaline knowing I finally found something I had sought for so long. The experience was so galvanizing and rejuvenating that my brain barely let me sleep at the conference. Since returning from Tokyo, I have done whatever I can – working on committees, volunteering, supporting events and contributing financially.
But it is more than that. ELP has changed my life so dramatically in seven months that my previous life seems foreign. It is not just a network or program. It is a family. We talk every day, and when we gather, it is electric. The group's collective energy is staggering, and the bonds that form are so instant and deep that they seem impossible or unsustainable. It has no reasonable analogy to anything else I've experienced. And our one unifying thread is our shared Japanese American heritage.
ELP taught me that there is still an astonishing and uniquely beautiful power in bringing our community together. It shows that there are young Japanese Americans we can bring into this group, and that the future of USJC is bright if we're willing to find them. USJC does a lot of tremendous programming, but to me, my experience was proof that this very basic task – providing a place for Japanese Americans to meet, network and collaborate – is USJC's most vital work and its greatest reason for existing.
Take my class. We couldn't have traveled more wildly diverse roads to being called Japanese American, but somehow that commonality still echoes cleanly across gaps in personal history, language and geography. It vibrates at the same frequency from a deep and primitive place in each of us. USJC has finally given that essential part of us a home and a family to share it with. It's enough to make you want to, well, cry.
I guess when you think about it, nine out of twelve isn't bad.
2016 TOMODACHI ELP applications will be opening soon! For more information, see the Announcements section below.
Announcements
Registration Now Open: 2016 USJC Annual Conference
Monday, November 14, 2016 to Tuesday, November 15, 2016
(There will also be TOMODACHI Emerging Leaders programming on Nov. 12 and USJC Members Day programming on Nov. 13)
Imagine. Innovate. Inspire. – The Silicon Valley Experience
USJC is pleased to announce that registration is now open for our Seventh Annual Conference, to be held in Silicon Valley, California. Held in the center of high-tech startups and development, this year's Conference will be an opportunity to advance an innovative agenda in U.S.-Japan relations, exchange views among leaders about challenges and opportunities, and identify ways that the U.S.-Japan relationship can be strengthened. It will be attended by hundreds of distinguished American and Japanese leaders from all sectors, providing a unique opportunity for learning and networking. It will highlight innovation and entrepreneurship, and inspire the next generation of leaders. The venue is as follows:
Hyatt Regency Santa Clara
5101 Great America Pkwy
Santa Clara, CA 95054
Our featured keynote speakers this year include: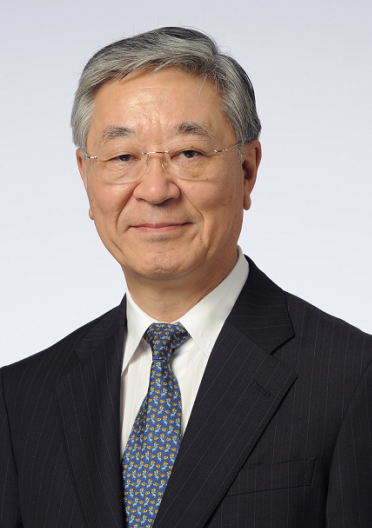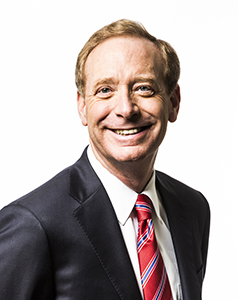 To register, please visit the USJC Annual Conference webpage to find the proper registration link according to your registrant type: English | Japanese
If you have questions about the 2016 Annual Conference, please contact Shane Graves, Director of Program Development, at [email protected] or +1-202-223-6855.
We look forward to seeing you in Silicon Valley in November!
Staffing Update: Farewell from USJC Senior Vice President Laura Winthrop Abbot
It has been an honor and a privilege to work with so many of you over the past five years in furthering the mission of the U.S.-Japan Council and the TOMODACHI Initiative. Following my last day at USJC on May 25th, I will take on the role of Senior Advisor in the Office of Global Partnerships at the State Department, where I hope to bring many of the lessons learned from the TOMODACHI Initiative to create and support other public-private partnerships around the world.
Whether providing life-changing opportunities to under-served and deserving young people through our many TOMODACHI programs, or making the U.S.-Japan relationship stronger through people-to-people connections and meaningful dialogue, USJC is making an important difference. I truly appreciate everyone's dedication, teamwork, and friendship. As we always say to our program participants: "once a TOMODACHI, always a TOMODACHI!" I forward to staying in touch!

–Laura Winthrop Abbot, USJC Senior Vice President
TOMODACHI Emerging Leaders Program 2016 – Applications to Open Soon!
USJC's TOMODACHI Emerging Leaders Program (ELP) will begin accepting applications next week. This program identifies, cultivates and empowers a new generation of Japanese American leaders. Emerging Leaders participate in leadership education, design and implement original USJC programming, and develop powerful, lifelong personal and professional friendships.
This year's participants will attend the 2016 Annual Conference in Silicon Valley in November. Please be on the look out for an email with more details about the application!
Member News
Dennis Ogawa Receives Award from the Government of Japan
On May 23, Council Leader Dennis Ogawa, Professor of American Studies at the University of Hawaii at Manoa, received the Order of the Rising Sun, Gold Rays with Neck Ribbon from the Government of Japan. Consul General Yasushi Misawa presented the award, recognizing Dr. Ogawa's "contribution to the development of Japanese studies in the United States of America and promotion of mutual understanding between Japan and the United States." For more information, see the press release or video, both by the University of Hawaii.
Stephen Bloom Leads Efforts to Return Kasagi to Tohoku
Friend of the Council Stephen Bloom, CEO of the Portland Japanese Garden, recently helped return to Tohoku parts of torii gates that were damaged by the Great East Japan Earthquake. Two kasagi (crossbeams) of torii gates at a shrine in Hachinohe, Aomori, washed ashore on the coast of Oregon two years after the disaster. The Portland Japanese Garden and other supporters returned the kasagi to Japan in late 2015, and earlier this month, a ceremony was held in Hachinohe to rededicate them to the shrine. Click here to read a Facebook post about the ceremony, courtesy of the U.S. Consulate General in Sapporo. The journey of the kasagi is also detailed in this article by the U.S. Embassy in Japan.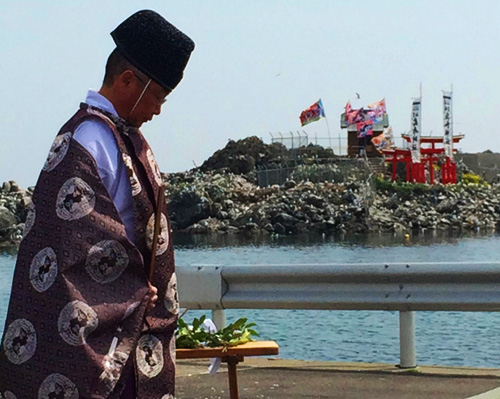 Kenshiro Uki Featured in Documentary
USJC Associate (and alumnus of the 2014 TOMODACHI Emerging Leaders Program) Kenshiro Uki was recently featured in CHEF LAB, a food documentary, for his work revolutionizing ramen. The digital documentary features his Ramen Lab, an incubator that invites chefs to create unique dishes using Sun Noodle noodles, and his views on why ramen is such an interesting and versatile cuisine. You can view the clip here or by clicking on the screen clip below.
Royanne Doi and Tracey Doi to Discuss Diversity
On June 10, Vice Chair of the Board of Directors Royanne Doi and Board Member Tracey Doi will speak at the Asia Society Diversity Leadership Forum in New York. This annual forum provides a platform for companies to explore how to develop Asian Pacific American and Asian talent.
Upcoming Events
May 28: Paper Lanterns Screening (Washington, DC)
When: May 28, 2016 at 12:30pm – 3:30pm
Where: The Angelika Film Center in Mosaic
On May 28, the documentary Paper Lanterns will be playing at Angelika Film Center in Mosaic as part of the GI Film Festival. The documentary follows the story of 12 American prisoners-of-war who were killed in the bombing of Hiroshima in August 1945 and one Japanese man's 40-year quest to inform their families. Shigeaki Mori, a child victim of the bomb, not only identifies the 12 men but also travels from Hiroshima to Massachusetts to Kentucky to carry out his mission. This film delves into a powerful personal story in order to show how war impacts both sides of the battlefield, and how the efforts of one man can overcome the divide between countries.
USJC congratulates Friend of the Council Peter Grilli for his leadership in helping to produce this profound film.
To learn more or to buy tickets, please visit the film page.
To view a trailer of the film, please click the picture below or use this link.
June 18 – 26: Pan Asian Repertory Theatre Presents: NO-NO BOY (WDC & NY)
Throughout the month of June, the Pan Asian Repertory Theatre is producing NO-NO BOY, a play adapted from John Okada's 1957 novel of the same name. Written by Ken Narasaki in 2010, the play explores the fate of Japanese and Japanese Americans during the post-Pearl Harbor internment. It gives special attention to the "No No Boys," Japanese Americans who answered "no" to questions 27 and 28 on the Leave Clearance Application Form "loyalty questionnaire."
The play will be performed in three locations:
– June 18 & 19 at The Burke Theatre in Washington, DC
– June 21 – 25 at Theatre Row's Studio Theatre in New York, NY
– June 16 at Flushing Town Hall in Flushing, NY
For more information and to buy tickets, please visit the National Tour page.
Opportunities
DIRECTOR OF DEVELOPMENT – U.S.-JAPAN COUNCIL (WASHINGTON, DC)
USJC seeks a candidate who is committed to the goals of the organization and can bring experience in fundraising, primarily with corporate and major donors that have vested interest in U.S.-Japan relations. We seek a candidate who will serve as a key member of the leadership team to develop mid- to long-term strategies in fundraising and work closely with staff and board leadership in the implementation of development plans.
This position offers an opportunity to make an impact in a growing non-profit and an opportunity to network with prominent leaders at the forefront of U.S.-Japan relations. Fluency in English is required and Japanese language proficiency is desirable.
For the full description, please visit the job posting on our website.
EXECUTIVE DIRECTOR – U.S.-JAPAN COUNCIL (JAPAN)
USJC seeks a talented, dynamic individual for a newly-created position of Executive Director, U.S.-Japan Council (Japan). The Executive Director will provide leadership and oversight of the Council's general programs and activities and of the TOMODACHI Initiative. This will include responsibility for the implementation of program goals and objectives, providing leadership and oversight of program development and management, fundraising, communications and operations. The Executive Director will be based in Tokyo and manage the staff in Japan and will work closely with the U.S.-Japan Council (U.S.) staff in the United States.

For the full description, please visit the job posting on our website.
EXECUTIVE DIRECTOR – SILICON VALLEY JAPAN PLATFORM (SILICON VALLEY)
USJC is seeking a full-time Executive Director for the Council's newest initiative, the Silicon Valley Japan Platform (SVJP). The Executive Director position will have primary responsibility for administrative and operational support to USJC's Silicon Valley Project, including: office management; executive and organizational support for the Executive Director, Chairman and Executive Committee, SVJP; and general administrative support duties. Travel, especially between Japan and Silicon Valley, is expected.
For the full description, please visit the job posting on our website.