On President Trump's Visit to Japan
We congratulate Prime Minister Abe and President Trump on the success of the President's recent trip to Japan. As the President's first visit to Japan since taking office, and the first stop of his tour in Asia, the eventful two-day trip reinforced the strength of U.S.-Japan relations.
Their discussions focused on security in East Asia, including the situation surrounding North Korea, and underscored the importance of strong economic relations. Prime Minister Abe noted during their joint press conference that they promised to "invigorate . . . bilateral trade and investment" with further "cooperation in areas of law enforcement, energy [and] infrastructure." Separately, President Trump addressed Japanese business leaders and encouraged them to continue investing in the United States. We foresee many opportunities for continued collaboration among American and Japanese leaders in these fields and more.
We commend Prime Minister Abe for his warm hospitality, showcasing multiple aspects of Japanese traditional and contemporary culture in between fruitful discussions. We noted that they enjoyed teppanyaki at Ginza Ukai-Tei, one of the restaurants operated by Ukai Co. Ukai participated in the culinary festival that was part of the 2014 USJC Annual Conference in Honolulu, where Hawaii chefs and Japanese chefs collaborated on dishes. Mr. Ukai personally hosted numerous events for USJC as part of our culinary diplomacy initiative, which aimed to promote cross-cultural dialogue by showcasing cuisine and bringing people together from different cultures.
At the U.S.-Japan Council, we aim to strengthen the ties between our two countries through people-to-people relations. Prime Minister Abe was the first foreign leader to visit President Trump in person, and his strong friendship is reciprocated: the President noted during the press conference this time that "there has never been such a close relationship between the leaders of two countries." We are certain that their solid bond will keep the U.S.-Japan alliance strong.
We will be exploring many of these topics at our 2017 Annual Conference, to be held in Washington, DC in a few days (please see details below). This recent trip provides an important backdrop for our discussions and we look forward to seeing many of you for a continued dialogue about our bilateral relations.
Irene Hirano Inouye
President, U.S.-Japan Council
Recent Events
Japan Region Continued Benkyokai Dinner Series with Pioneering Entrepreneur Ernie Higa
On October 23, fifteen USJC Leaders and guests gathered for the USJC Japan Region's Benkyokai Dinner meeting featuring guest speaker Ernest M. Higa. Mr. Higa is Chairman, President and Chief Executive Officer of Wendy's Japan K.K., as well as Chairman and Representative Director of U.S.-Japan Council (Japan).
Japan Regional Chair Russell Kawahara convened the Benkyokai Dinner with an explanation of USJC's signature programs and activities in the Japan Region.
Mr. Higa explained how being a Japanese American who had been raised and educated in the United States, Europe and Japan provided him with a unique ability to introduce and adapt U.S. products and concepts into the Japanese market. This started with lumber and medical devices, and eventually became fast food with Domino's Pizza and, more recently, Wendy's. The successful introduction of each of these businesses required positive thinking, an understanding of the cultures and markets of the United States and Japan, and a willingness to adapt the products to fit the market.

Dinner was followed by networking among participants, including new members Allan Watanabe, Thomas Gregg, Chris Kodama and Oki Takeda, and visiting members from other regions, including George Kobayashi from the Midwest, Lynn Hashimoto from Seattle, and Mayo Hotta who is now living in Israel. USJC thanks Mr. Kawahara and Yuko Kawahara, who is a member of the Japan Regional Planning Committee, for organizing this event.
TOMODACHI News
TOMODACHI Daiwa House Student Leadership Conference: Photos Now Available!
From April 7 to April 9, forty college students (twenty Japanese and twenty American) from across New England convened in Boston for the fourth TOMODACHI Daiwa House Student Leadership Conference. This conference is a unique opportunity to nurture future leaders in the United States and Japan. It enables Japanese and American undergraduate and graduate students currently studying at a U.S. college or university to come together for leadership and development training.
Photos from the conference are now available here. To read a recap of the event, please click here.
Announcements
2017 Annual Conference Begins Soon!

We are proud to announce the following two new keynote speakers: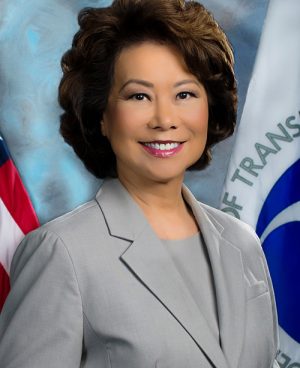 Elaine L. Chao
U.S. Secretary of
Transportation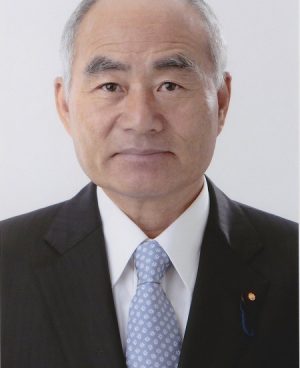 Masayoshi Yoshino
(Scheduled)
Minister for
Reconstruction,
Government of
Japan

We are looking forward to seeing everyone at the 2017 USJC Annual Conference in Washington, DC next week! Click here or on the image below for a sneak peek of what's in store for this year's conference!
U.S.-Japan Council 2017 Annual Conference
Unity in Diversity: Shaping the Future Together
JW Marriott Washington, DC
November 11-14
Each year, USJC's Annual Conference is attended by distinguished U.S. and Japanese leaders from all sectors, including business, government and civil society. This year's conference will focus on developments under the new U.S. presidential administration and on Capitol Hill. Attendees will exchange views on how to get work done to strengthen the U.S.-Japan relationship. We expect the conference to draw over 700 leaders from throughout the United States and Japan.
Other Keynote Speakers include: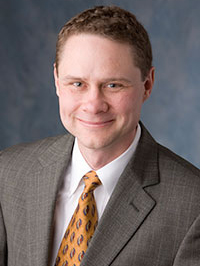 Wes Bush
Chairman,
CEO and
President,
Northrop
Grumman
Corporation
Nobuchika Mori
Commissioner,
Japanese
Financial
Services Agency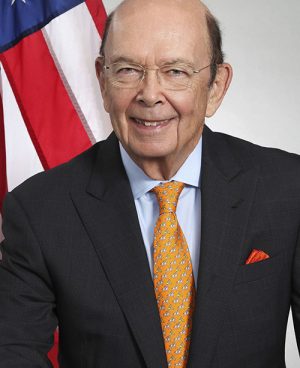 Wilbur L. Ross, Jr.
U.S. Secretary
of Commerce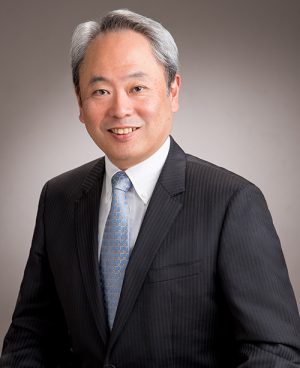 Kazuhiko Toyama
Managing
Partner,
Industrial
Growth
Platform, Inc.


Other speakers include:
Mark Calabria, Chief Economist, Office of the Vice President
Michael Green, Japan Chair & Senior Vice President for Asia, Center for Strategic and International Studies
Emiko Higashi, Managing Director, Tomon Partners
Tamotsu Hiiro, President, Johnson & Johnson Medical Japan
Irene Kawanabe, Director, National Conference on State Legislatures
Izumi Kobayashi, Director, ANA Holdings
Sachiko Kuno, Founder & Chair, Halcyon
Sarah LaFleur, CEO, MM.LaFleur
Kathy Matsui, Vice Chair, Goldman Sachs Japan Co., Ltd.
Keiko Orrall, State Representative, Massachusetts State Legislature
Gill Pratt, CEO, Toyota Research Institute
John V. Roos, Partner, Geodesic Capital
Tim Rowe, Founder & CEO, CIC
J. Thomas Schieffer, Ambassador; CEO, Envoy International
Paul Yonamine, Chairman, GCA Corporation
Haruno Yoshida, President & Representative Director, BT Japan Corporation; Vice Chair, Board of Councilors, Keidanren
Topics will include:
Answering the Call to Public Service
Women's Leadership & Success on Corporate Boards
Corporate Japan & the World Economy
Workforce Readiness
Policy Experts Forum on U.S.-Japan Current Affairs
Regional Relations Beyond Washington & Tokyo
Innovation Hubs: Kendall Square, Silicon Valley & Tokyo
Developing Leaders for Tomorrow's Challenges
Watanabe Scholarship: Virtual Session and 2018 Applications Opening Soon!

Applications for the 2018-19 U.S.-Japan Council Toshizo Watanabe Endowed Scholarship Program will be available soon! This program provides financial assistance to undergraduate and graduate students for a semester or year-long study abroad program in either the United States or Japan. A generous endowment gift of $10 million from Mr. Toshizo (Tom) Watanabe to the U.S.-Japan Council makes it possible to award scholarships to students for whom study abroad would not be possible without financial support. Beginning this year, scholarships will be awarded to both American and Japanese undergraduate students who are pursuing international study in either the United States or Japan.

A virtual information session for interested U.S. and Japanese applicants, as well as university and college administrators, will be held in early December. For more information on the virtual information sessions, please see the flier and sign up here!

For information on eligibility, timeline and application requirements, please see this page.
Members News
Kathy Matsui Featured on CNN
Chair of the USJC (J) Board of Councilors Kathy Matsui (Vice Chair of Goldman Sachs Japan Co., Ltd.) was recently featured on CNN's "Leading Women in Japan!" The series profiled five women in Japan who have succeeded in male-dominated fields. Ms. Matsui, who is credited with coining the term "Womenomics," talks about the personal experiences that led her to encourage more women to join the workforce, and the work she does with the Asian University for Women to promote women's education.

Click here or on the image above to view the segment.
Mio Yamamoto and Lori Matsukawa Visit Tohoku
World in Tohoku, a nonprofit organization founded by USJC Associate ​(and ELP '14) ​Mio Yamamoto, ​organized a trip to Tohoku last month. Council Leader Lori Matsukawa, News Anchor at KING TV, was one of the participants of the trip, which is called the Cross-Border Learning Journey. She created this slideshow and article on the KING5 website. More details to come soon!
Five USJC Members to Receive 2017 Autumn Conferments
Congratulations to the five USJC members who are scheduled to receive conferments from the Government of Japan! The Ministry of Foreign Affairs just announced their "Decorations on Foreign Nationals" for this fall, and USJC is proud to have so many members among the recipients. The five leaders are Board Member Allen Okamoto and Council Leaders Kerry Steven Hada, Colbert Matsumoto, Gary Mukai and Paul Watanabe. Details to come soon!
Upcoming Events
George Takei's Allegiance on the Big Screen in Tokyo

When: November 10-12, 2017
Where: Yebisu Garden Cinemas and United Cinema Aqua City Odaiba
Broadway musical Allegiance, created by Member of the USJC Board of Councilors George Takei, will be shown at select theaters in Tokyo on November 10, 11 and 12. The film will include an introduction from Mr. Takei and Allegiance producer Lorenzo Thione, as well as behind-the-scenes footage and taped interviews with the cast and creators.
Allegiance is a musical inspired by Mr. Takei's own experience, and tells the story of a family upended by the incarceration of Japanese Americans during WWII. Tickets can be purchased here (available in Japanese only) or by contacting Theater Live Japan at [email protected] in English or Japanese.
This event is supported by the U.S. Embassy Tokyo and USJC. Please click here or on the image above to view the event flier.
Special Luncheon and Keynote Speech by Ambassador Masaharu Kohno

When: November 16, 2017 from 11:30am to 2:30pm
Where: DoubleTree by Hilton Los Angeles Downtown

The Japan America Society of Southern California, USJC and partnering organizations present a Special Luncheon and Keynote Speech by Ambassador Masaharu Kohno, Special Representative of the Government of Japan for the Middle East and Europe, and Special Envoy of the Government of Japan for the Middle East Peace. He is also a member of the USJC Board of Councilors and Senior Advisor to the TOMODACHI Initiative.
Ambassador Masaharu "Masa" Kohno will make his first public appearance in Southern California since completing his posting as Consul General of Japan in Los Angeles in 2003. He will discuss his current work in Tokyo, as well as U.S.-Japan cooperation in international affairs.
Admission is $75 per guest and $750 for a table of 10 (preferred seating). For more information and to register, please see the Japan America Society of Southern California webpage here.
Then They Came for Me: Incarceration of Japanese Americans during WWII and the Demise of Civil Liberties

When: Ongoing through November 19, 2017
Where: Alphawood Gallery in Chicago, IL
The Alphawood Gallery, in partnership with the Japanese American Service Committee (JASC) presents an exhibition in Chicago about the incarceration of Japanese Americans during World War II and postwar resettlement. This is the largest such exhibition to ever open in the Midwest Region. During this 75th anniversary year of Executive Order 9066, this exhibit looks back at these events to learn lessons for our present and future in the face of new challenges created in today's society.

Click here for more information.
Righting a Wrong: Japanese Americans and World War II
When: Ongoing through February 19, 2018
Where: National Museum of American History

In February, the National Museum of American History opened a year-long exhibit to mark 75 years since Executive Order 9066 authorized the internment of Japanese Americans during World War II. On display are artifacts, photographs and stories collected from Japanese American families. There will also be public programming throughout the year related to this exhibit.
For more information on the exhibit please visit the official website.


Japan-Texas Economic Summit

When: May 7-9, 2018
Where: Marriott Marquis Houston
USJC is pleased to announce the Japan-Texas Economic Summit, to be held in Houston, Texas May 7 – 9, 2018. Following the highly successful Japan-Hawaii Economic Summit in 2017, the Japan-Texas Economic Summit will bring together business leaders, investors, state and local officials, and economic development organizations from across the Lone Star State and Japan. Texas is a leading destination for foreign direct investment from Japan, and we will welcome government and business representatives from the Government of Japan and prefectures throughout the country to explore further opportunities to strengthen the relationship between Japan and the state of Texas.
Save the date on your calendar to join us for what will be a momentous step forward in the Japan-Texas economic partnership!
Registration will open this month. Please see the save the date and the event page for more details.
Opportunities
TOMODACHI Marketing & Communications Manager (Tokyo)
The Marketing & Communications Manager is responsible for developing and implementing a comprehensive strategic communications program to develop the profile and brand of the TOMODACHI Initiative among a diverse audience and stakeholders, including senior corporate executives, government leaders, program participants, donors, press and the general public. The Marketing & Communications Manager will work closely with teams within the TOMODACHI Initiative in the implementation of this mission, as well as with the U.S. Embassy in Tokyo.
Click here for more information about the position.
TOMODACHI Program Manager (Tokyo)

Working under the direction of the Director of TOMODACHI Programs, the Program Manager is responsible for developing, executing, managing, monitoring and evaluating TOMODACHI programs, including managing relationships with implementing organizations. The Program Manager will work with individuals from the U.S.-Japan Council, the U.S. Embassy, TOMODACHI Initiative sponsors, and other key TOMODACHI team members in the implementation of this mission.

Click here for more information about the position.

TOMODACHI Program Coordinator (Tokyo)

The TOMODACHI Program Coordinator is responsible for providing administrative support in the development, coordination, and execution of TOMODACHI Initiative programs, directly assisting the Program Director and Program Manager, and collaborating with leaders, external stakeholders and other experts. The Program Coordinator will serve as the principal liaison between implementing partners and external constituencies on day-to-day programmatic issues.

Click here for more information about the position.