DC Members Discuss Asia-Pacific Security in Benkyokai
On September 28, thirteen USJC members, guests and staff in Washington, DC gathered for the region's second benkyokai (click here to read about the first one, which was held in June).
The discussion was led by USJC Council Leaders Dave Boone and Craig Agena. The benkyokai also featured Robin "Sak" Sakoda, a retired Army Colonel who is now a partner at Armitage International LLC. Guests shared their perspectives on security issues in the Indo-Asia-Pacific region and the importance of the U.S.-Japan alliance. Attendees also discussed the state of the global economy and how this impacts military alliances and overall stability in the region.
The Council thanks the speakers, as well as Mark Uyeda, the Washington, DC Regional Chair who organized this event.
Click here to see more photos.




2016 USJC Annual Conference
Spotlight On: Women's Advancing Leadership in the Workplace and the World
Women's participation is a driving force for economic vitality. Over the past year, the governments and political parties of each nation put a foot to the accelerator, with women taking leadership in the U.S. Democratic Party, the Democratic Party of Japan and the Tokyo Metropolitan Government. Women are also a strong and growing influence in the workforce. Still, business organizations in Japan and Silicon Valley are lagging, even though they appear to be ideal communities for promoting women's leadership in the workplace. Join us as we discuss and debate innovative ideas on advancing women's impact in the workplace so that all employees—and thus their organizations and their nations—will thrive.
Moderator: Speakers: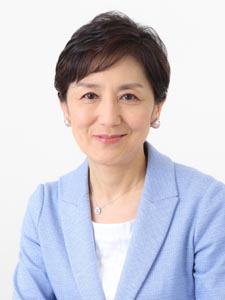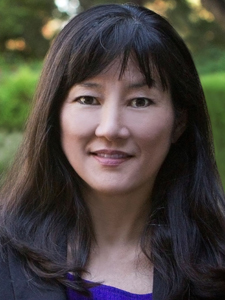 Sandy Shirai
Vice Chairman and U.S. Technology, Media, and Telecommunications Leader, Deloitte LLP
Yumiko Kamada
Senior Executive Officer, New Business Development, Calbee, Inc.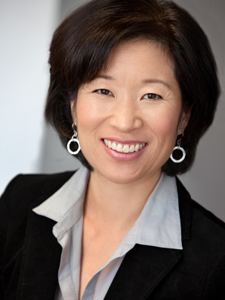 Lori Nishiura Mackenzie
Executive Director, Clayman Institute for Gender Research, Stanford University
For more information about speakers, topics and activities, check out the USJC Annual Conference webpage. We hope to see you in Santa Clara in November!
Last Month to Register!
Register now before registration closes on October 31! Young Professionals (age 40 years & under) will receive a special discounted rate.

The 2016 Annual Conference will be held in Silicon Valley—the center of high-tech startups and development—from November 14 to 15, 2016 (in addition, USJC members will have the opportunity to participate in a special Members Day program prior to the Conference on November 13). With over 60 speakers across both days, the Conference will be attended by hundreds of distinguished American and Japanese leaders from all sectors, and will be an opportunity to advance an innovative agenda in U.S.-Japan relations, exchange views about challenges and opportunities, and identify ways that the U.S.-Japan relationship can be strengthened.
Want to win FREE REGISTRATION for the Conference? Check out our ongoing Social Media Contest!
Member News
Joi Ito Discusses AI with President Obama
Council Leader Joi Ito, Director of the MIT Media Lab, recently spoke with President Obama about artificial intelligence (AI)! Their discussion at the White House was part of a big feature in Wired, and was reported by the editor-in-chief of the magazine, Scott Dadich. The conversation touches upon the future of technology, the role of government in encouraging research while also considering ethical issues, Star Trek and more. Click here or on the image below to read the article.
USC Launches Irene Hirano Inouye Philanthropic Leadership Fund
The University of Southern California (USC) Center on Philanthropy and Public Policy (CPPP) has just launched a fund in honor of USJC President and USC alumna Irene Hirano Inouye! CPPP's press release states that the fund, which supports research and programs to explore foundation leadership, "was inspired by her exemplary leadership and success in building effective foundation boards." Click here or on the image below to read the press release.
George Takei Gives Private Collection to JANM
Actor George Takei, Member of the USJC Board of Councilors, has donated some of his personal belongings to the Japanese American National Museum (JANM). Included in the largest donation ever made to JANM by a single person are items from his family while they were interned in WWII, Star Trek scripts and memorabilia and the Olympic torch he carried.

Click here or on the image below to read more.
Yuta Hasumi Featured in Nikkei Shimbun
USJC Associate Yuta Hasumi was recently featured in Nikkei Shimbun. The article discusses what inspired Mr. Hasumi, currently Head of Diversity and Inclusion of AIG, to pursue diversity management as a career, as well as his work thus far. Because the involvement of male supervisors is essential in the growth of female employees, he is working to change the mindset that women's empowerment and inclusion in the workplace is an issue to be tackled only by women. Click here to read the article (in Japanese only).
Upcoming Events
JWLI – Women Leading Social Changes in Japan
When: October 18, 2016 at 9am – 6pm
Where: Tokyo American Club (Tokyo, Japan)
The Japanese Women's Leadership Initiative (JWLI) is celebrating its 10th anniversary by hosting a Tokyo Summit titled "Women Leading Social Changes in Japan." JWLI is led by USJC Board Member Atsuko Fish. Among the speakers at this summit are Irene Hirano Inouye and Council Leader Mari Kuraishi.
This summit will allow participants to:
Observe successful cases of social change in Japan achieved by women leaders
Learn from the U.S experience: "What is different from Japan? What is similar? What can be learned?"
Meet role models from Japan's social sector leaders and social entrepreneurs
Explore obstacles for Japanese women leaders and how to overcome them
To learn more information, please visit the JWLI website or the summit's website.
Women in Leadership: A Global Perspective
When: November 7, 2016 at Noon – 1:30pm
Where: Trade Development Alliance Of Greater Seattle (Seattle, WA)
Join the Trade Development Alliance and USJC for a lunch discussion on the rising role of global women leaders in the context of Japan's Womenomics Agenda. Vice Chair of USJC Board of Directors Phyllis Campbell (Pacific Northwest Chairman of JP Morgan Chase), USJC Council Leaders Rita Brogan (Founder of PRR) and Lori Matsukawa (News Anchor for KING5), and CEO & Co-Founder of IndieFlix Scilla Andreen will talk about the achievements and challenges they have faced throughout their careers, and discuss how to create more opportunities for women. This event is part of USJC's Regional Women in Leadership initiative.