Daiwa House and USJC Support TOMODACHI Generation in Chicago
From October 20 to 22, forty-one students (twenty Japanese and twenty-one American) from across the Midwest convened in Chicago for the fifth TOMODACHI Daiwa House Student Leadership Conference.
This conference is a unique opportunity to nurture future leaders in the United States and Japan. It enables Japanese and American undergraduate and graduate students currently studying at a U.S. college or university to come together for leadership and development training.
This past conference was titled "Industry, Investment and Cross-Cultural Engagement: Developing Leaders for the Future of U.S.-Japan relations in the Midwest." The participants' fields of study varied widely, including computer science, international studies and business.
Throughout the conference, students attended various workshops and panel discussions on wide-ranging topics, including leadership, the impact of Japanese businesses in the Midwest, building global careers and developing effective communication and networking skills. Julie Chung, Director of the Office of Japanese Affairs at the U.S. Department of State, shared her experience of overcoming challenges at work. After exchanging words with Ms. Chung, one participant commented, "I learned from her that sometimes a decision has to be made on the job that contradicts your personal beliefs. She gave great input on how to manage such situations and stay optimistic."
The main day of the conference kicked off with remarks from USJC President Irene Hirano Inouye, President of Daiwa House Texas Inc. Takeshi Wakita, and Consul General of Japan in Chicago Naoki Ito. Consul General Ito highlighted the Midwest's connection with Japan and his view on attracting more Japanese organizations to the region.
In the evening, a reception celebrated the conference participants, bringing together U.S.-Japan leaders from all over the Chicago area. The short program featured remarks from Consul General Ito, as well as from Executive Advisor of Daiwa House Industry Co., Ltd. Haruhisa Takeuchi, who spent the day attending sessions and interacting with participants.
One participant commented, "I knew I wanted to be involved with Japan and had a passion for Japanese affairs, but didn't know how to get involved. Attending this conference allowed me to receive advice from young professionals and people who have moved up in their fields. Now I have a clearer vision of how to instill change in the field and contribute to the U.S.-Japan relationship."
Recent Events
Boston Members Welcome JWLI Fellows
Many thanks to Fish Family Foundation's Aya Abe for the following article!
On October 10, Atsuko Fish, Member of the USJC Board of Directors, hosted a welcome reception for the Japanese Women's Leadership Initiative (JWLI). Ms. Fish founded JWLI in 2006. JWLI empowers Japanese women to become leaders and make positive social change and innovation in Japan, and is supported by USJC.

The reception took place at the Fish Family Foundation in Boston, and many USJC members and friends came together to welcome this year's five JWLI fellows. The fellows' backgrounds range from end-of-life care and temple management to empowering refugees and immigrants. Guests at the reception included Council Leaders Dr. Yasuhiro Yamakawa (Associate Professor of Entrepreneurship at Babson College), Keiko Orrall (Massachusetts State Representative) and Ginny Fordham (Senior Director at the Berklee College of Music).

As a finale of the four-week program, the JWLI fellows will be presenting their action plans at CIC (formerly known as Cambridge Innovation Center) on November 2nd (please see "Upcoming Events" for more information). This event is co-hosted by JWLI and USJC. Please join us to learn how these women leaders are changing Japan!
Members Gather for "Octobeer Fest" Dinner in Tokyo
Many thanks to USJC Associate and ELP '16 Kenji Negi for organizing the event and providing this recap and photo!

On October 18, USJC members and friends in Japan gathered at Yona Yona Beer Works Akasaka for a casual "Octobeer Fest"-themed dinner. Lively conversations with old and new friends were accompanied by delicious Japanese craft beer and abundant food (notably the signature roast chicken!). With many members traveling in the summer months, it was a great opportunity for many to simply get together and catch-up. This was the third event organized by the USJC U40 (under 40) Japan Region, and they plan on hosting at least one more before the end of the year.
Leaders Gather for Regional Women in Leadership Programs in Providence and Cleveland
Community leaders in Providence, RI and Cleveland, OH recently gathered in their respective cities to discuss how to promote women's leadership. This was part of the Regional Women in Leadership (RWL) series, in which USJC members and supporters organize and attend events in their respective regions, with generous funding from the Embassy of Japan. Akiko Otani, Director of Partnerships & Special Projects at USJC, attended both events.
Spencer Viner, President of the Japan-America Society of Rhode Island, hosted the discussion in Providence on October 16. Participants included politicians, lawyers and entrepreneurs, as well as individuals in civil society, the fashion industry and media. One of the participants, Ineko Stephans, shared her experience of not being able to speak her mind in postwar Japan as a young lady, and how she is now enjoying freedom of speech in the United States.
In Cleveland, the ten participants included a diplomat-turned-artist, an Ikebana Grand Master and the CEO of the Cleveland Council of World Affairs. They had a robust discussion on October 25 about empowering women in Japan, and covered topics from best practices in the military, to changing hiring practices and employment law, to capacity building of women entrepreneurs in Japan. Cleveland has great educational resources for encouraging entrepreneurship and fostering women leaders, in fields as varied as finance and the arts. Suggestions for action items included inviting women from Japan to learn from successful women leaders in Cleveland, and organizing a seminar at the Inamori International Center for Ethics and Excellence about why men need to mentor women. The discussion ended on a very high note with much excitement and enthusiasm to follow up on some of the suggestions.
​Many thanks to those who organized and participated in the discussion!​
Kansai Keizai Doyukai and USJC Discuss Regional Collaboration and More
On October 25, representatives of USJC met with a 36-person delegation of the Kansai Keizai Doyukai (Kansai Association of Corporate Executives) that was visiting Washington, DC. Kansai Keizai Doyukai is a nonprofit organization which comprises leading corporations in the Kansai region. The delegation is now in the United States to participate in their annual symposium with the Harvard Kennedy School in Boston, and to visit other leaders in DC.
USJC President Irene Hirano Inouye has had the opportunity to meet with several leaders of the Kansai Keizai Doyukai over the years, and most recently met with them in Osaka along with the 2017 Asian American Leadership Delegation.
This time, Irene gave a speech detailing her personal story, the important role Japanese Americans play in U.S.-Japan relations, and USJC's various activities. She emphasized regional collaboration, touching upon the Japan-Hawaii Economic Summit and the upcoming Japan-Texas Economic Summit. She thanked the many USJC and TOMODACHI sponsors among the delegation, and encouraged companies to continue sharing stories of their contributions with the public, in order to further illustrate the importance of U.S.-Japan relations.
Irene, USJC Executive Vice President & COO Laura Winthrop Abbot and Communications Director Shiori Okazaki then joined the delegation for conversations over dinner. Topics included how to encourage women's leadership, enhance people-to-people exchange between the two countries and inspire more young people to commit to U.S.-Japan relations.
We thank the Kansai Keizai Doyukai for their kind invitation!
JALD News
The following article is part of a year-long series by participants of the 2017 Japanese American Leadership Delegation (JALD).
Reflection from Sawako Gardner (JALD '17)
The selection process for JALD is currently under way, and I am excited for the next delegation's turn to take part in an amazing, thought-provoking and inspirational experience. As I look back to my JALD experience, I think about how it redefined my identity and my obligations as a Japanese American.
I cannot begin to express my gratitude to the Japanese Consulate in Boston for encouraging me to apply. Little did I realize what an honor it was to be selected. The experience has helped me become more involved in my community, and think about ways to make those people-to-people connections that are the hallmarks of the program.
Meeting Prime Minister Shinzo Abe, the Members of the Diet and various business leaders gave me a better understanding of Japanese government, society and modern innovations, as well as what Japan needs to do in order to stay a leader in the world scene. Starting the trip with the incredible Kanazawa experience was the perfect backdrop to the remainder of the journey, as culture, history and tradition are the defining heart of a nation. Every encounter, meeting and event was intellectually stimulating, and each one resonated with me.
I feel particularly fortunate to have shared the JALD experience with my distinguished fellow delegates, who I now count as my friends. Each of their individual accomplishments, energy and insight gave me inspiration to continue in the spirit of the USJC mission.
Irene Hirano Inouye and USJC External Relations Director Wendy Abe asked if I could host a Regional Women in Leadership event, and I was honored to do so this September. I moderated the event in Portsmouth, NH, with the help of Stephanie Seacord, Executive Director of the Japan America Society of New Hampshire. Women leaders from the seacoast region of New Hampshire; Shiori Okazaki, USJC Communications Director; Aiko Inoue, Consul for Political Affairs at the Japanese Consulate in Boston; as well as our guest speaker, Mrs. Ikuko Michii, spouse of the Consul General, were all involved in a thoughtful discussion of women's issues.
Irene Hirano Inouye's tireless leadership in strengthening the alliance between the United States and Japan continues to inspire me. I appreciate the friendship extended by the Japan-based USJC members, who are an amazing group! My gratitude to the Ministry of Foreign Affairs, Boston Consul General Rokuichiro Michii, the dedicated staff at the Boston Consulate, the U.S.-Japan Council and staff, USJC Senior Vice President Kaz Maniwa, and the Japan Foundation/CGP. I look forward to hearing about the adventures of the 2018 JALD members!
Announcements
2017 Annual Conference: Registration Closes in Five Days!
Have you registered for the 2017 USJC Annual Conference in Washington, DC? We now have a promotional video showcasing past conferences, highlighting a few of this year's speakers and featuring Washington, DC sites! Click here or on the image below for a sneak peek of what's in store for this year's conference! Be sure to register by October 31 by visiting the USJC Annual Conference registration site in English or Japanese.
U.S.-Japan Council 2017 Annual Conference
Unity in Diversity: Shaping the Future Together
JW Marriott Washington, DC
November 11-14
Each year, USJC's Annual Conference is attended by distinguished U.S. and Japanese leaders from all sectors, including business, government and civil society. This year's conference will focus on developments under the new U.S. presidential administration and on Capitol Hill. Attendees will exchange views on how to get work done to strengthen the U.S.-Japan relationship. We expect the conference to draw over 700 leaders from throughout the United States and Japan.
Other Keynote and Plenary Speakers include: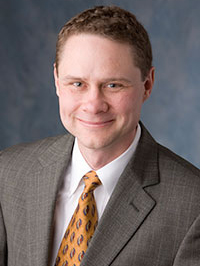 Wes Bush
Chairman,
CEO and
President,
Northrop
Grumman
Corporation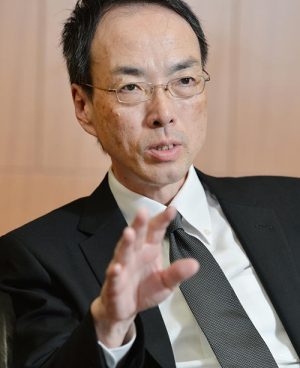 Nobuchika Mori
Commissioner,
Japanese
Financial
Services Agency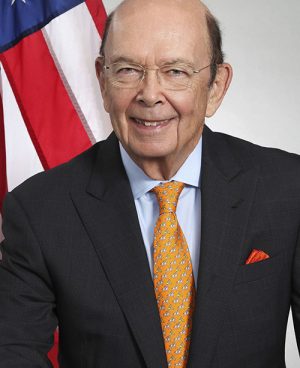 Wilbur L. Ross, Jr.
U.S. Secretary
of Commerce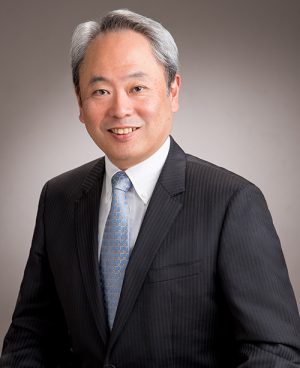 Kazuhiko Toyama
CEO &
Representative
Director,
Industrial
Growth
Platform, Inc.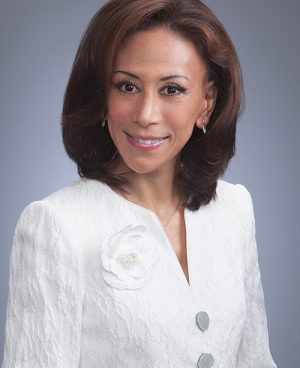 Kazuhiko Toyama
President &
Representative
Director,
BT Japan
Corporation;
Vice
Chair,
Board of
Councilors,
Keidanren
Other speakers include:
Mark Calabria, Chief Economist, Office of the Vice President
Michael Green, Japan Chair & Senior Vice President for Asia, Center for Strategic and International Studies
Emiko Higashi, Managing Director, Tomon Partners
Tamotsu Hiiro, President, Johnson & Johnson Medical Japan
Irene Kawanabe, Director, National Conference on State Legislatures
Izumi Kobayashi, Director, ANA Holdings
Sachiko Kuno, Founder & Chair, Halcyon
Sarah LaFleur, CEO, MM.LaFleur
Kathy Matsui, Vice Chair, Goldman Sachs Japan Co., Ltd.
Keiko Orrall, State Representative, Massachusetts State Legislature
Gill Pratt, CEO, Toyota Research Institute
John V. Roos, Partner, Geodesic Capital
Tim Rowe, Founder & CEO, CIC
J. Thomas Schieffer, Ambassador; CEO, Envoy International
Paul Yonamine, Chairman, GCA Corporation
Topics will include:
Answering the Call to Public Service
Women's Leadership & Success on Corporate Boards
Corporate Japan & the World Economy
Workforce Readiness
Policy Experts Forum on U.S.-Japan Current Affairs
Regional Relations Beyond Washington & Tokyo
Innovation Hubs: Kendall Square, Silicon Valley & Tokyo
Developing Leaders for Tomorrow's Challenges

If you are interested in becoming a sponsor, please click here for more information on sponsorship benefits.

Upcoming Events
Women and Social Entrepreneurship with JWLI Fellows
When: November 2 from 5:15pm to 6:15pm
Where: Cambridge Innovation Center

Fellows of the Fish Family Foundation's Japanese Women's Leadership Initiative (JWLI) will provide first-hand insight into the social issues Japan currently faces, as well as the ways in which their organizations will help tackle these challenges. JWLI empowers Japanese women to become leaders and make positive social change in Japan, by providing a month long, hands-on leadership development program, which takes place in Boston. This year's fellows have backgrounds in a variety of fields, ranging from end-of-life care to refugee and immigrant empowerment, and will be sharing "action plans" that they will implement when they return to Japan.
This event is part of Japan Innovation Night, a Japan-themed night generously hosted by the Venture Café Foundation and the CIC, in partnership with the U.S.-Japan Council and the Japanese Women's Leadership Initiative.
Please see the event page or the flier for more information.
George Takei's Allegiance on the Big Screen in Tokyo
When: November 10-12, 2017
Where: Yebisu Garden Cinemas and United Cinema Aqua City Odaiba
Broadway musical Allegiance, created by Member of the USJC Board of Councilors George Takei, will be shown at select theaters in Tokyo on November 10, 11 and 12. The film will include an introduction from Mr. Takei and Allegiance producer Lorenzo Thione, as well as behind-the-scenes footage and taped interviews with the cast and creators.
Allegiance is a musical inspired by Mr. Takei's own experience, and tells the story of a family upended by the incarceration of Japanese Americans during WWII. Tickets can be purchased here (available in Japanese only) or by contacting Theater Live Japan at [email protected] in English or Japanese.
This event is supported by the U.S. Embassy Tokyo and USJC. Please click here or on the image above to view the event flier.
Special Luncheon and Keynote Speech by Ambassador Masaharu Kohno
When: November 16, 2017 from 11:30am to 2:30pm
Where: DoubleTree by Hilton Los Angeles Downtown

The Japan America Society of Southern California, USJC and partnering organizations present a Special Luncheon and Keynote Speech by Ambassador Masaharu Kohno, Special Representative of the Government of Japan for the Middle East and Europe, and Special Envoy of the Government of Japan for the Middle East Peace. He is also a member of the USJC Board of Councilors and Senior Advisor to the TOMODACHI Initiative.
Ambassador Masaharu "Masa" Kohno will make his first public appearance in Southern California since completing his posting as Consul General of Japan in Los Angeles in 2003. He will discuss his current work in Tokyo, as well as U.S.-Japan cooperation in international affairs.
Admission is $75 per guest and $750 for a table of 10 (preferred seating). For more information and to register, please see the Japan America Society of Southern California webpage here.
Then They Came for Me: Incarceration of Japanese Americans during WWII and the Demise of Civil Liberties
When: Ongoing through November 19, 2017
Where: Alphawood Gallery in Chicago, IL
The Alphawood Gallery, in partnership with the Japanese American Service Committee (JASC) presents an exhibition in Chicago about the incarceration of Japanese Americans during World War II and postwar resettlement. This is the largest such exhibition to ever open in the Midwest Region. During this 75th anniversary year of Executive Order 9066, this exhibit looks back at these events to learn lessons for our present and future in the face of new challenges created in today's society.

Click here for more information.
Righting a Wrong: Japanese Americans and World War II
When: Ongoing through February 19, 2018
Where: National Museum of American History

In February, the National Museum of American History opened a year-long exhibit to mark 75 years since Executive Order 9066 authorized the internment of Japanese Americans during World War II. On display are artifacts, photographs and stories collected from Japanese American families. There will also be public programming throughout the year related to this exhibit.
For more information on the exhibit please visit the official website.
Japan-Texas Economic Summit

When: May 7-9, 2018
Where: Marriott Marquis Houston
USJC is pleased to announce the Japan-Texas Economic Summit, to be held in Houston, Texas May 7 – 9, 2018. Following the highly successful Japan-Hawaii Economic Summit in 2017, the Japan-Texas Economic Summit will bring together business leaders, investors, state and local officials, and economic development organizations from across the Lone Star State. Texas is a leading destination for foreign direct investment from Japan, and we will welcome government and business representatives from the Government of Japan and prefectures throughout the country to explore further opportunities to strengthen the relationship between Japan and the state of Texas.
Save the date on your calendar to join us for what will be a momentous step forward in the Japan-Texas economic partnership!
Registration will open in November 2017. Please see the save the date and the event page for more details.
Opportunities
TOMODACHI Marketing & Communications Manager (Tokyo)
The Marketing & Communications Manager is responsible for developing and implementing a comprehensive strategic communications program to develop the profile and brand of the TOMODACHI Initiative among a diverse audience and stakeholders, including senior corporate executives, government leaders, program participants, donors, press and the general public. The Marketing & Communications Manager will work closely with teams within the TOMODACHI Initiative in the implementation of this mission, as well as with the U.S. Embassy in Tokyo.
Click here for more information about the position.
Intern (Washington, DC)

The intern would provide support for programs, communications and development on a part-time or full-time basis leading up to the 2017 USJC Annual Conference. This is an excellent internship for those hoping to gain experience in the programmatic, digital and strategic marketing and/or nonprofit development fields. USJC's internship program offers outstanding opportunities for college students, graduate students, and graduates who are interested in U.S.-Japan relations.

Click here for more information about the position.

Volunteers for the 2017 USJC Annual Conference

USJC is seeking volunteers to help with the 2017 USJC Annual Conference, to be held in Washington, DC from November 11 to 14. We are looking for high school, college and/or young professionals to help with preparations and assist with staffing various elements of the conference. Volunteers may have an opportunity to sit in on a session when their work is complete. If you are interested or know of someone who may be interested, please see the volunteer notice for reference and send the completed questionnaire to [email protected].