2018 TOMODACHI Emerging Leaders Program
USJC is proud to announce the members of the 2018 TOMODACHI Emerging Leaders Program (ELP). ELP identifies, cultivates and empowers a new generation of Japanese American leaders. Emerging Leaders participate in leadership education, design and implement original USJC programming, and develop powerful, lifelong personal and professional friendships.

In its ninth year, the program will bring 12 Japanese American young professionals to Tokyo for the 2018 U.S.-Japan Council Annual Conference. They will become USJC Associates and join program alumni in bridging the future of the U.S.-Japan relationship.
Please join us in welcoming:
Claire Fukuoka (Honolulu, HI)
Project Manager, Austin, Tsutsumi & Associates, Inc.


Eric Hattori (Chicago, IL)
Owner, PIKO STREET KITCHEN


Yuki Inoue (Tokyo, Japan)
News Anchor & Reporter, NHK


Toshiki Nakashige (New York, NY)
Chemical Biologist, The Rockefeller University


Alyssa Nilemo (Westminster, CO)
Executive Aide, City of Westminster


Eiko Okamoto (New York, NY)
Strategy Consultant, EOKA NYC LLC


Amy Rubinger (San Mateo, CA)
Marketing Director, Golden Whale Group


Sonia Sugimachi Livdahl (Menlo Park, CA)
Client Solutions Manager, Facebook


Lindsey Sugino (San Francisco, CA)
Sofware Engineer, BulbRocket


Alexis Ayano Terai (Washington, DC)
Program Manager, U.S. Association of Former Members of Congress


Hisae Uki (Rancho Dominguez, CA)
Vice President of Marketing and Communications, Sun Noodle


Amy Watanabe (Los Angeles, CA)
Associate, Nakatomi & Associates
TOMODACHI News
TOMODACHI Alumni Organize "TOMODACHI Generation Summit 2018"
Thank you to everyone who organized, supported or attended the TOMODACHI Generation Summit at Showa Women's University in Tokyo on September 9! Here is a photo of the speakers–including several USJC members–and the many TOMODACHI alumni who organized the event. More information, including summaries and photos, will come soon.
TOMODACHI MUFG International Exchange Program Explores Diversity
From July 26 to August 9, twenty middle and high school students selected from Iwate, Miyagi and Fukushima Prefectures participated in the 2018 TOMODACHI MUFG International Exchange Program, and visited Los Angeles for two weeks.

Many of the activities were themed around diversity. The participants deepened their knowledge of Japanese American history and the U.S.-Japan relationship through visits to the Tanaka farm, which is run by Japanese Americans; the Consulate-General of Japan in Los Angeles; MUFG Union Bank; and the Japanese American National Museum. Council Leader Dr. Curtis Rooks, Assistant Professor at Loyola Marymount University, conducted a workshop on diversity in American society. USJC Board Member Yuko Kaifu discussed the goals and activities of JAPAN HOUSE Los Angeles, which she leads as its president. The participants also interacted with young professionals and university students in the region, and gained new perspectives on their future paths.
During the latter half of the program, the students experienced daily American life through homestays in and around the Los Angeles region. Mainly supported by employees of MUFG Union Bank, the participants were warmly welcomed by their host families.
For more information about this year's program, please click here.
ELP News
The following article is part of a year-long series by participants of the 2017 TOMODACHI Emerging Leaders Program.
Reflection from Danielle Higa (ELP '17)
As we approach a year since the 2017 class gathered in Washington, DC, I am thrilled to welcome and meet the 2018 class in Tokyo. I remember last November's Annual Conference as though it was yesterday. Participating in USJC's TOMODACHI Emerging Leaders Program was a truly unforgettable experience, and it opened a door to an entire network I never thought existed. I feel a very strong bond with my ELP classmates and still stay in touch with them and the other alumni almost daily. Our class is looking forward to reuniting in Tokyo and continuing to build relationships with the strong network of leaders.
My favorite part of last year's conference was the day devoted to ELP. I was amazed to meet our sponsors because it gave us the opportunity to ask questions, learn the reasons they invest in ELP and their expectations for future leaders, and gain any advice or guidance they could offer.
In my role at Densho, I help build relationships with the community and our supporters, so I am always curious about people and what keeps them engaged. Like many others, my connection to Densho is through family and personal history. Our stories as Japanese Americans are brought to life through the Densho archives, photographs, documents and oral histories. For me, Densho provides a sense of belonging.


Because life is all about building meaningful relationships, I feel that USJC also provides a similar place of belonging. Through USJC, I have found an even deeper connection to a community that spans beyond the region I live in, and gained a network of mentors and friends who I can learn and grow with.
I never understood until the conference many aspects of what it means to grow up Japanese American. I have parents with deep roots in Seattle and Hawaii, and was fortunate to grow up within the Seattle Japanese American community. But with every generation, we take it all for granted, no matter how connected or in tune we may think we are. I have worked in the community, met many people, attended events and continue to create and cultivate relationships from childhood, but have never taken enough time to deeply examine on my own what it means to be Japanese American. At last year's conference, we had the opportunity to do this with each other during our ELP class session. Council Leader Britt Yamamoto guided us in the discussion on how our cultural values play a huge part in our lives, decisions, careers and social interactions. I've realized as I've grown up that these values are most important, and USJC, specifically ELP, has brought this precious aspect into my life. I have learned that no matter where I go or what I may be doing, it is important to connect back to my culture.
Learning from history can heal and empower future generations, as our past offers vital lessons for our present. USJC and ELP are indispensable support systems, and I am committed to staying engaged and helping so that other young professionals can experience what I was so fortunate to be a part of last November. This has truly been one of the most memorable experiences I will carry with me throughout my life, and I am so grateful. See you in Tokyo!!!




Announcements
2018 Asian American Leadership Delegation
USJC is proud to announce the delegates of the 2018 Asian American Leadership Delegation (AALD). In its fifth year, AALD will consist of a one-week trip for a delegation of six state legislators plus two trip leaders to visit Kyoto, Osaka and Tokyo. USJC works with these state legislators to broaden the understanding of the U.S.-Japan relationship in United States legislative bodies, and to foster connections among diverse Asian American leaders and Japanese government, business and civil society leaders. The program is funded by The Sasakawa Peace Foundation and supported by The National Asian Pacific American Caucus of State Legislators.
Please join us in welcoming: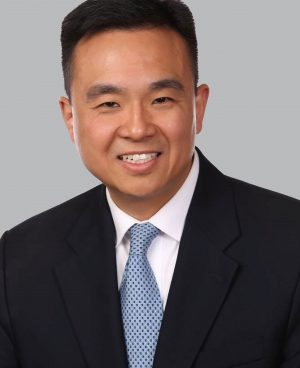 Mark S. Chang
State
Delegate,
Maryland
General
Assembly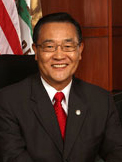 Steven S. Choi
State
Assemblyman,
California
State
Assembly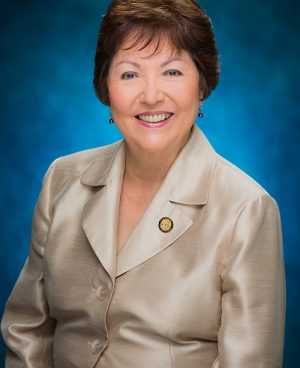 Michelle Kidani
State Senator,
Hawaii State
Senate
Fue Lee
State
Representative,
Minnesota
House of
Representatives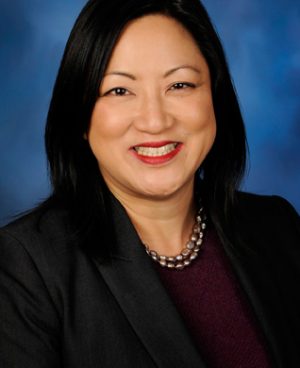 Theresa Mah
Representative,
Illinois
House of
Representatives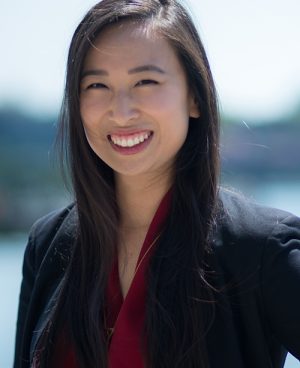 Yuh-Line Niou
State
Assemblymember,
New York
State
Assembly
Please see the Asian American Leadership Delegation page to read the delegates' full bios!
Japanese American Leadership Delegation Applications Due Tomorrow!

Applications for the 2019 Japanese American Leadership Delegation (JALD) program are due tomorrow! This program provides the opportunity for a select group of Japanese American leaders from across the United States to travel to Japan to engage with Japanese leaders in the business, government, academic, nonprofit and cultural sectors. The Japanese Ministry of Foreign Affairs (MOFA), represented in the U.S. by the Embassy of Japan in Washington, DC and 17 consulate general offices, sponsors the program. USJC provides administration and organization for the program.
For the 2019 Delegation, MOFA has placed priority on selecting leaders from geographic areas of the country with little or no representation in prior delegations. Please see the Japanese American Leadership Delegation webpage for more information. The application deadline for this year is September 14, 2018. Trip dates are March 1-9, 2019, with a mandatory pre-trip orientation (February 1-2, 2019) in Los Angeles.
Early Bird Registration Ends Tomorrow for the 2018 USJC Annual Conference in Tokyo!
U.S.-Japan Council 2018 Annual Conference
Partnering for Impact Today, Investing in a Sustainable Tomorrow
Cerulean Tower Tokyu Hotel, Tokyo, Japan
November 8-9, 2018
This year, USJC returns to Tokyo to discuss how the United States and Japan can build a sustainable future together, and strengthen philanthropy in Japan. The Conference will explore ways to collaborate towards mutual goals like supporting women leaders, and face common challenges like aging populations and security issues in Asia. We will also discuss regional ties among various cities in both countries, as well as the impact the midterm elections will have in the United States.
Featuring a Kabuki Performance by:
Speakers Include: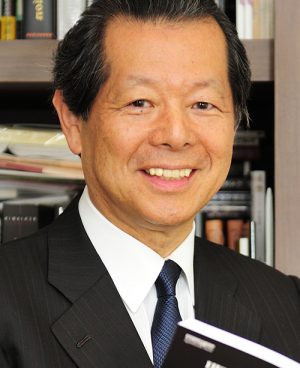 Yoichi Funabashi
Chairman,
Asia Pacific Initiative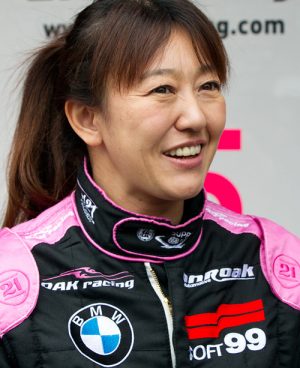 Keiko Ihara
Race Car Driver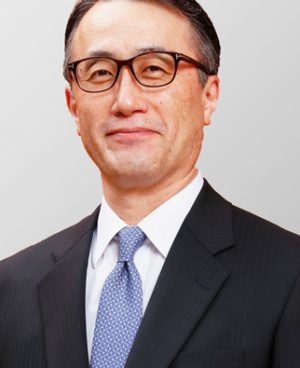 Kanetsugu Mike
President & CEO,
MUFG Bank, Ltd.
Takeshi Niinami
CEO,
Suntory Holdings, Inc.
Other Speakers Include:
Laura Winthrop Abbot, Executive Vice President & Chief Operating Officer, U.S.-Japan Council
Martijn Dekker, VP of Strategy, Shell Oil Company
Dianne Fukami, President, Bridge Media, Inc.; Director & Co-Producer, An American Story: Norman Mineta and His Legacy
Todd Guild, Senior Director, McKinsey & Company, Inc.
Leona Hiraoka, President & CEO, Keiro
Ryuta Ibaragi, Governor of Okayama Prefecture, Japan
Yuuko Iizuka, General Manager, CSR Department, Sumitomo Forestry Co., Ltd.
Katsuji Imata, Board Chair, CSO Network Japan; Vice Chairperson, Board of Directors, Japan NPO Center
Yuko Kaifu, President, JAPAN HOUSE Los Angeles
Heita Kawakatsu, Governor of Shizuoka Prefecture, Japan
Mari Kuraishi, Co-Founder & President, GlobalGiving
Peter Landers, Tokyo Bureau Chief, The Wall Street Journal
Norman Mineta, President & CEO, Mineta & Associates, LLC; Former Secretary of Transportation, U.S. Department of Transportation; Former Secretary of Commerce, U.S. Department of Commerce
Debra Nakatomi, President, Nakatomi & Associates, Inc.; Co-Producer, An American Story: Norman Mineta and His Legacy
Hiroshi Ogawa, Governor of Fukuoka Prefecture, Japan (tentative)
Daniel Okimoto, Director-Emeritus, Shorenstein APARC; FSI Senior Fellow and Professor Emeritus of Political Science, Stanford University
Alan Oshima, President & CEO, Hawaiian Electric
Yuka Tanimoto, Deputy Editor in Chief, Forbes JAPAN
Hidehiko Yuzaki, Governor of Hiroshima Prefecture, Japan
Optional Offsite Trips:

This year's conference agenda includes a limited number of optional offsite trips to a few destinations in the local Tokyo area and beyond. Signup will be available soon for most destinations, but registration for the trip to the Tohoku region is now open!
WIT Tohoku Trip 2019: U.S.-Japan Collaboration for a Resilient Civil Society
November 10-12, 2018

Are you interested in making a difference and contributing to the U.S.-Japan relationship? In the Tohoku Trip hosted by WIT - World in Tohoku, a Japanese nonprofit - you can spend a weekend to meet with mission-driven entrepreneurs who are tackling social issues, and exchange ideas and resources to solve and overcome challenges. Join us to get inspired by how local communities and entrepreneurs have been transforming adversity into opportunity seven years after the Great East Japan Earthquake. Click here for more information and to sign up. Signup closes on October 7.
Supporting Those Affected by the Japan Floods

Japan recently experienced what is considered the worst weather disaster the country has faced in 36 years. The floods and landslides in western Japan in July led to severe damage, most notably in the Ehime, Hiroshima and Okayama Prefectures. Hundreds of people lost their lives, many suffered damages to their homes, and many more were left without water.
The U.S.-Japan Council (USJC) and our friends at other U.S.-Japan related organizations offer heartfelt thoughts to all who are affected. Many in the U.S. have strong ties to the Ehime, Hiroshima and Okayama communities through people-to-people programs and exchanges. Many Japanese Americans also have family ties or personal connections to the region.
USJC, the Japanese American Citizens League, the Japanese Cultural and Community Center of Northern California (JCCCNC), the Japanese Cultural Center of Hawai'i and the United States-Japan Foundation have established the Japan Flood Friendship Fund (JFFF) to aid those who are affected. 100% of the contributions will go to relief efforts through our network of nonprofit organizations that are working on the ground.
Thank you to those who have donated. Over the past seven years since the Great East Japan Earthquake in 2011, we have worked with a number of local nonprofits in Japan. Based on this experience and our research about their current activities in the flood-affected regions, we have selected three organizations to disburse these funds to: Civic Force, Japan Platform and Peace Boat. The fund will remain open, and we thank you again for considering a donation to JFFF.
Please consider donating through the form here. If you would prefer to pay by check, please make your check payable to the U.S.-Japan Council and mail to:
U.S.-Japan Council
Attn: Japan Flood Friendship Fund
1819 L Street, NW, Suite 800
Washington, DC 20036
If you have any inquiries or would like to partner with us, please write to [email protected] or call 202-223-6840.

Upcoming Events
Righting a Wrong: Japanese Americans and World War II
When: Ongoing through December 8, 2018
Where: National Museum of American History (Washington, DC)

Last year, the National Museum of American History opened an exhibit to mark 75 years since Executive Order 9066 authorized the internment of Japanese Americans during World War II. On display are artifacts, photographs and stories collected from Japanese American families. There will also be public programming throughout the year related to this exhibit.
For more information on the exhibit, please visit the official website.
Opportunities
Intern (Washington, DC)

The intern will provide support for Programs and Communications on a part-time or full-time basis. Duties will consist of program and event coordination and support, website/social media support, organization of and attendance at special events, outreach and communication, writing and translation (if able). This is an excellent internship for those hoping to gain experience in the programmatic, digital and strategic marketing and/or nonprofit fields. USJC's internship program offers outstanding opportunities for college students, graduate students and graduates who are interested in U.S.-Japan relations.

Click here for more information about the position.
TOMODACHI Marketing & Communications Manager (Tokyo)
The Marketing & Communications Manager is responsible for developing and implementing a comprehensive strategic communications program to develop the profile and brand of the TOMODACHI Initiative among a diverse audience and stakeholders, including senior corporate executives, government leaders, program participants, donors, press and the general public. The Marketing & Communications Manager will work closely with teams within the TOMODACHI Initiative in the implementation of this mission, as well as with the U.S. Embassy in Tokyo.
Click here for more information about the position.