JALD Applications Open
Apply Now for the 2015 JALD!
Please share this announcement with any potential delegates in your networks. Please see the Japanese American Leadership Delegation webpage for more information.
OVERVIEW
The Japanese American Leadership Delegation (JALD) program provides the opportunity for a select group of Japanese American leaders from across the U.S. to travel to Japan to engage with Japanese leaders in the business, government, academic, non-profit and cultural sectors. The trip also allows Japanese leaders to gain a greater understanding of multi-cultural America through the experiences of a diverse group of Japanese Americans. Upon their return, delegates collaborate with program alumni, the local consulates, the U.S.-Japan Council and local and national community organizations to continue strengthening ties between the U.S. and Japan.
The Japanese Ministry of Foreign Affairs (MOFA), represented in the U.S. by the Embassy of Japan in Washington, DC and 17 consulate general offices, sponsors the program. The U.S.-Japan Council provides administration and organization for the program. JALD began in 2000 and 166 delegates have participated to date.
2015 APPLICATIONS NOW OPEN – DEADLINE: September 26, 2014
For more information about the program and eligibility criteria, please read the fact sheet here.
To apply, please download the instructions and form here.
A list of the Embassy and Consulates of Japan is available here.
For more information, please contact:
Mr. Kaz Maniwa: kmaniwa[at]usjapancouncil.org, (415) 230-0886 or
Ms. Allison Murata: amurata[at]usjapancouncil.org, (310) 500-2873
2015 JALD SCHEDULE
Application Deadline: September 26, 2014
Orientation – January 30-31, 2015 in Los Angeles – This is mandatory for all delegates who will travel to Japan. Non-participation in the orientation will disqualify an individual from traveling with the delegation.
The trip to Japan will be March 6-14, 2015
The itinerary will include travel to Tokyo and Hiroshima.
Transportation, hotel and meals will be provided.
Delegates are required to attend all meetings and events during the trip.
As a rule, delegates are not permitted to extend their stay. In exceptional cases, however, they may extend their stays by up to five nights at the conclusion of the official program at their own expense and at the approval of MOFA. Requests will be considered only if the extension supports the general goals of the program. As a rule, spouses and family members are not permitted to accompany delegates during the official trip.
Register Now for the Annual Conference
The 2014 Annual Conference begins in FIVE WEEKS! Registration for the Annual Conference remains open through September 21, so don't miss this opportunity to attend the best Annual Conference yet in beautiful Honolulu, Hawaii.
(click here for a bilingual flyer)
The conference on October 10 is a rare opportunity to see all of our star plenary speakers in one day. These speakers include:
Admiral Harry B. Harris, Jr., Commander, United States Pacific Fleet
Ms. Marillyn A. Hewson, Chairman, President & CEO, Lockheed Martin Corporation
Mr. Masami Iijima, President & CEO, Mitsui & Co., Ltd.
TOMODACHI News Corner
Highlights from the University of Massachusetts Boston scholars' visits to Hiroshima and exchange with Showa Women's University
The University of Massachusetts Boston TOMODACHI Inouye Scholars' itinerary included Tokyo and Hiroshima. Their activities included exploring Shukkei-en Garden, touring ancient sake breweries, Hiroshima Castle, and a visit to Miyajima Island. The scholars were treated to a special visit to the Nihojimamura Museum, which is dedicated to telling the story of Hiroshima area residents who migrated to Hawaii and the United States. The delegation also made a pilgrimage to Peace Memorial Museum and Peace Park and had the privilege of visiting with an atomic bomb survivor and the Chair of the Hiroshima Peace Culture Foundation. Students were deeply moved by their generosity and inspired by their message of hope and peace.

A central part of the program was an exchange with a Japanese university, and the scholars had an exchange with two schools – Hiroshima University and Showa Women's University (Tokyo). At Hiroshima University, the group spent a memorable day with the Japanese students sharing stories about the meaning of their names and trying to learn Japanese in a single afternoon! At Showa Women's University, students joined the scholars for a luncheon and an afternoon of sightseeing in Tokyo that included a visit to Meiji Shrine and walking tour of Harajuku. Scholars also attended a panel organized by TOMODACHI on "Women Leaders: Challenges and Opportunities in Japan," featuring speakers who were U.S. Embassy in Tokyo diplomats and TOMODACHI program alumni.

Here are two comments from participants as quoted in a recent article published by the UMass Boston student newspaper, The Mass Media. The full article can be found here.
"I applied to the TOMODACHI program with the goal of exploring a new culture outside of my comfort zone. The trip has proven to be an incredibly insightful experience; I was able not only to learn about Japanese culture, but to begin to cultivate new friendships and a deeper connection to Japan. I fully intend to stay involved in U.S.-Japan relations and I hope to encourage others to do the same." – Sarah Bolden, UMass Boston student

"[I signed up for this program because] I needed the opportunity to speak English and make friends. I'm really interested in spending more time in the U.S. and seeing places I've never been to before." – Kaho Kusayanagi, Showa Women's University student
The TOMODACHI Inouye Scholars program is carried out under the KAKEHASHI Project, a youth exchange project promoted by the Ministry of Foreign Affairs in Japan. The U.S.-Japan Council is supporting the implementation of this program through coordination with the Japan Foundation and the Laurasian Institution.
UPCOMING PROGRAMS

Although we are winding down from summer programs, there are a number of programs coming up and beginning this fall.
TOMODACHI Mitsui & Co. Leadership Program – Sept. 7-14 (Silicon Valley and Washington DC)
TOMODACHI Seattle Grassroots Exchange Program – Sept. 8-16 (Seattle, WA)
 2014 Japan-America Grassroots Summit – Sept. 23-30
TOMODACHI is supporting the travel and participation of two student performance groups (traditional folk dance and choral singing) in the annual summit.
**TOMODACHI ACADEMIC STUDY ABROAD**
In the 2014-15 academic year we have provided more opportunities for international academic study in the United States and Japan for undergraduate and graduate students.
UNIQLO FELLOWS
o Japanese graduate students studying for Master's Degrees at Fashion Institute of Technology and Parsons Institute for Design in New York City and Stanford School of Business in Palo Alto, CA.
SUNTORY MUSIC FELLOWS
o Students studying music at The Julliard School (NYC) and the Berklee College of Music (Boston).
TOMODACHI Bridging Scholars
o 10 American undergraduate students studying abroad in Japan for the 2014-15 academic year. They are studying in schools throughout Japan.
TOMODACHI SUMITOMO FELLOWS
o Three Japanese undergraduate students in the United States for one-year academic study abroad at Carnegie Mellon University (Pittsburgh); University of Wisconsin-Madison and University of Hawaii, Manoa.
If you are interested in engaging or connecting with any of the above students, or would like to share ideas for engaging with them, please contact Program Manager, Mya Fisher at [email protected]. Keep your eyes and ears open for future member engagement opportunities with TOMODACHI academic study participants!
Fundraising for the Victims of the Hiroshima Landslide
On August 19, heavy rains in Hiroshima City caused more than 30 landslides, which subsequently damaged houses and caused the deaths of 40 residents with another 47 people missing (as of August 25). It is estimated that more than 1,600 residents of Hiroshima City had to vacate their homes and were housed in temporary shelters due to these landslides.
In view of this tragedy, the "Hawai'i for Hiroshima Fundraising Committee," consisting of concerned organizations with roots and ties to Hiroshima Prefecture, has been organized to assist in fundraising efforts for this cause. The Committee is chaired by Wayne Miyao, Chairman of the Hiroshima-Hawaii Sister State Committee; Robert "Bob" Nagao, President of the Honolulu Hiroshima Kenjin Kai; USJC Council Member Wayne Ishihara, President of the Honolulu Japanese Chamber of Commerce; and USJC Council Member Carole Hayashino, President and Executive Director of the Japanese Cultural Center of Hawaii.
The City and County of Honolulu and the City of Hiroshima established a "sister" city relationship in 1959, and the State of Hawaii and Hiroshima Prefecture established a "sister" state relationship in 1997.
See the press release to contribute to the campaign and to learn more.
Events
September 3-9 – USJI Week (Washington, DC)
The U.S.-Japan Research Institute (USJI) is pleased to invite you to USJI Week, ongoing through September 9.
On Tuesday, September 9, USJI and USJC will co-host an event titled "Teaching the Japanese American Experience in the United States and Japan," featuring USJC Council Member Dr. Curtiss Takada Rooks (Assistant Professor of Asian Pacific American Studies, Loyola Marymount University), Dr. Mitch Maki (Vice Provost, Academic Affairs, California State University Dominguez Hills) and Professor Yasushi Watanabe (Professor, Keio University) as speakers, and USJC Council Member Dr. Jane Yamashiro (Visiting Scholar, UCLA Asian American Studies Center) as moderator.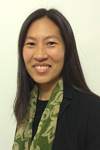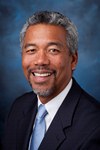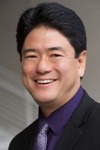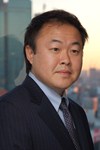 There are eleven USJI Week events this time, and these include "Politics and Financial Markets," "Dynamism of Domestic Politics and Regional Integration Policy among China, Japan and the United States" and "Women and Foreign Workers: New Stakeholders of Abenomics?".
Click here to register and to see more information on USJI Week.
September 19 – GOLD Symposium (Tokyo)
USJC is proud to be a cooperating organization in the sixth annual Global Organization for Leadership and Diversity (GOLD Symposium). "The Power of Inclusion: Viewing Diversity Through Different Lenses" will allow innovative and creative business executives, social entrepreneurs and artists share best practices and describe new possibilities for building a culture of inclusion.

We congratulate U.S.-Japan Council Board of Directors Member Royanne K. Doi on receiving GOLD's Bridge Builder Award for 2014! The mission of GOLD is to advance the status of women in leadership across the Pacific by promoting diversity initiatives to increase inclusion in the workplace and society. The "Bridge Builder Award" has been presented to an individual or organization to acknowledge significant contributions to GOLD's mission.

For more information about the symposium and to register, visit the GOLD website at:
//goldleaders.org/gold_uevents_2014_symp_about.htm
U.S. and Japan in the News
Abe issues policy priority list, with Tohoku and women at the forefront
The Japan Times, Sept 3, 2014
Is Japan's Grand Security Strategy the Key to Preserving U.S. Power in Asia?
Foreign Policy, Sept 2, 2014
Japan's 'Abenomics' Feared in Trouble as Challenges Build
Reuters, Sept 2, 2014
Japan's Military Spending: Tooling Up
The Economist, Sept 1, 2014
Haruki Murakami's 'Colorless Tsukuru' Tops Best-Seller List Again
The Wall Street Journal, Sept 1, 2014
Tohoku Cities to Jointly Stage Food Fairs in Four U.S. Cities in October
Japan Times, Aug 27, 2014
Abe to Reshuffle Cabinet on Sept 3
Mainichi Daily News, Aug 26, 2014
Abe Visits Hiroshima, Vows Support
The Japan News, Aug 25, 2014
Kuroda Douses Japan Stimulus Expectations
The Wall Street Journal, Aug 25, 2014
Westernized 'Doraemon' Successful in North American Run
Asahi Japan Watch, Aug 25, 2014
Veterans' Book Heads to Camp Shelby and National WWII Museum
Rafu Shimpo, Aug 24, 2014