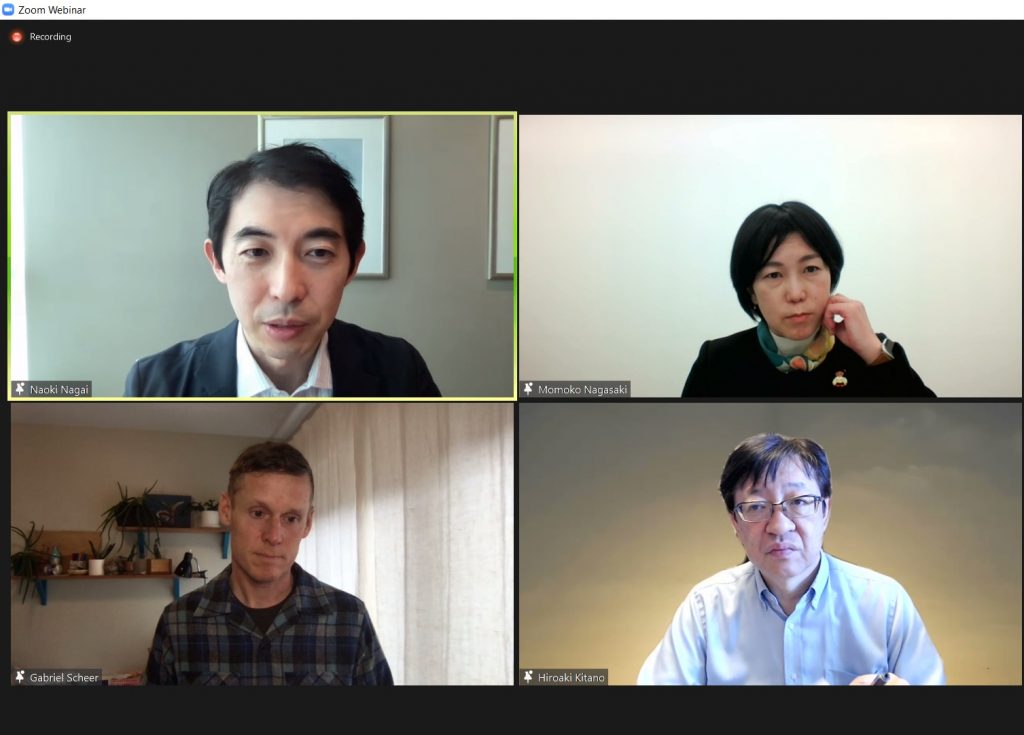 As part of USJC's focus on ESG, climate and sustainability, the Council held a virtual panel on February 28 featuring top Japanese and American experts. Moderated by Council Leader and consultant for the Pacific International Center for High Technology Research Naoki Nagai, the panel discussed the advancements necessary for the United States and Japan to achieve a carbon-free power sector. Titled "Japan's and the United States' Quests to Achieve a Carbon-Free Power Sector: Necessary Breakthroughs in Policy, Science and Technology and Business Models," the panel was organized in partnership with the Pacific International Center for High Technology Research (PICHTR) and the Okinawa Institute of Science and Technology (OIST) Foundation. The speakers provided perspectives from business and academic sectors to consider this ambitious goal from several lenses.
With regards to how best to achieve higher renewable energy usage, Momoko Nagasaki (Managing Executive Officer at Tokyo Electric Power Company Holdings, Inc.) emphasized the need for the participation of all stakeholders to cooperate in the achievement of these goals, and cited TEPCO's efforts to help visualize electricity use and incentivize a reduction in the use of energy.
Gabriel Scheer (Director of Innovation at Elemental Excelerator) added that from the perspective of innovations in policy and technology, it is necessary for stakeholders to be flexible, willing to collaborate, and willing to try new things quickly. He also discussed the importance for stakeholders to focus on the needs of frontline communities, such as those directly impacted by climate change, when creating solutions.
Dr. Hiroaki Kitano, Ph.D. (Professor at the Integrated Open Systems Unit, Okinawa Institute of Science and Technology Graduate University) discussed the role of academia in providing necessary technology advancements and feasibility studies, providing a new vision and standards for deployment and integration, and educating students and key stakeholders for sustainable community building.
The speakers agreed that the U.S.-Japan relationship presents a strong opportunity to tackle climate change together and discussed how there are certain regions in the United States and Japan that have similar environments, such as Hawaii and Okinawa, and that solutions that are implemented successfully in one region, such as Hawaii, could be implemented in that region's counterpart, such as Okinawa.
We would like to thank the moderator, speakers and attendees, and we look forward to continuing to engage our community on this important initiative.
To watch the full event, please click here.