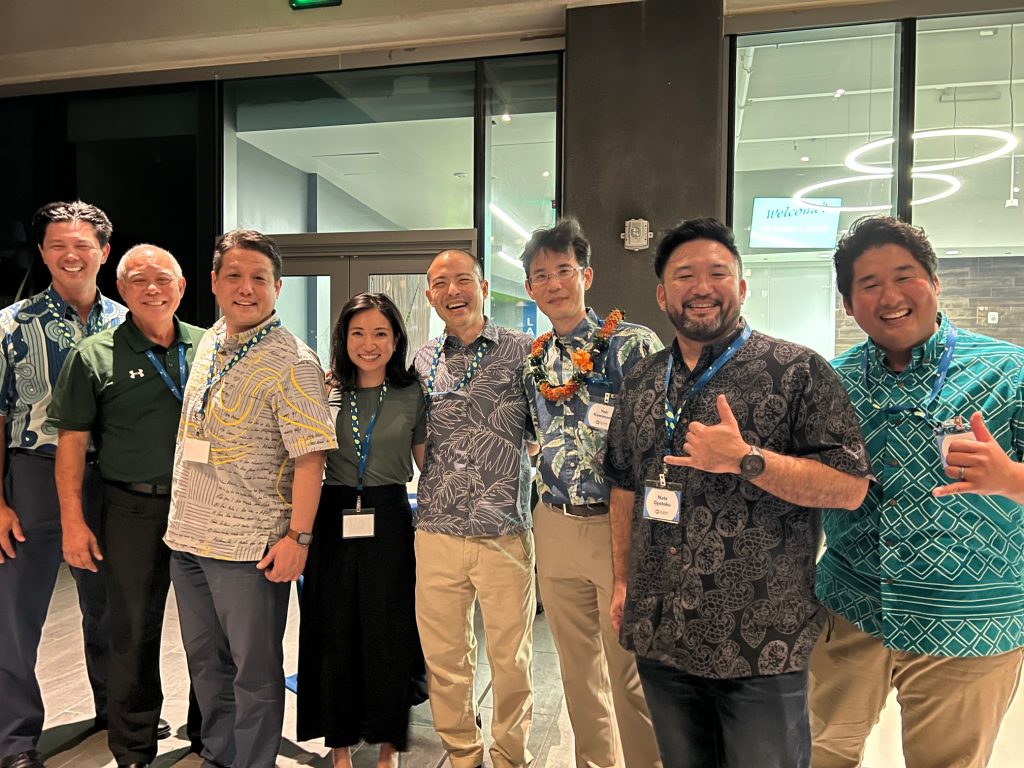 On April 7, the Hawaii region met in-person at the American Savings Bank headquarters. The lively networking event was hosted by Board Member Ann Teranishi, President at American Savings Bank. Over 65 members and guests attended the event and welcomed President & CEO Suzanne Basalla and her husband, John Basalla, to Hawaii. Thank you to Ann Teranishi, Hawaii Regional Chair Yoh Kawanami and Vice Chair Emi Au for coordinating the event.
The Hawaii Region previously met in December for a pau hana at Central Pacific Bank.
To see more photos from the event, click here.