The U.S.-Japan Council's second webinar, "Coronavirus: Social and Economic Shifts in the U.S. and Japan," brought together nearly 400 individuals on April 27 for a virtual panel discussion analyzing the evolving social and economic impact of the current pandemic.
The panel featured Japan-based Kathy Matsui, Vice-Chair and Chief Strategist of Goldman Sachs Japan and Chair of the USJC (Japan) Board of Councilors, and U.S.-based Member of the USJC Board of Councilors Dr. Daniel Okimoto, Co-Chair of the Silicon Valley Japan Platform (SVJP) and Professor Emeritus at Stanford University. Emmy award-winning broadcast journalist Lori Matsukawa, Council Leader and former news anchor at KING5 TV, moderated the discussion.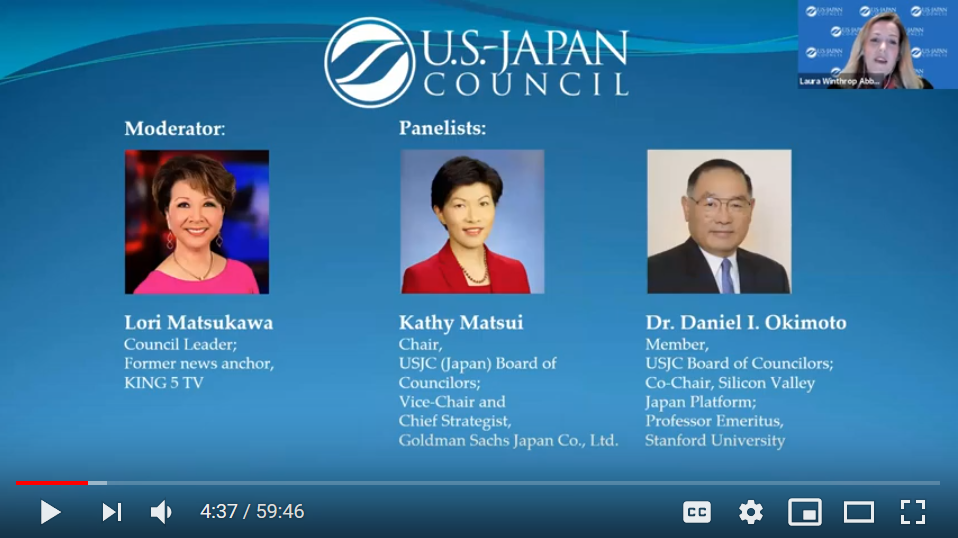 Ms. Matsukawa introduced the topic and offered a poll to attendees to gauge their predictions on when the current situation might improve on a global scale. Around a quarter of participants were hopeful that things would begin to normalize within three to six months. A little under half believed it would take a year, and the remainder guessed it would take eighteen or more months for the situation to turn around. Over a third of participants believed that the coronavirus pandemic would serve to strengthen U.S.-Japan relations and collaboration between the two countries.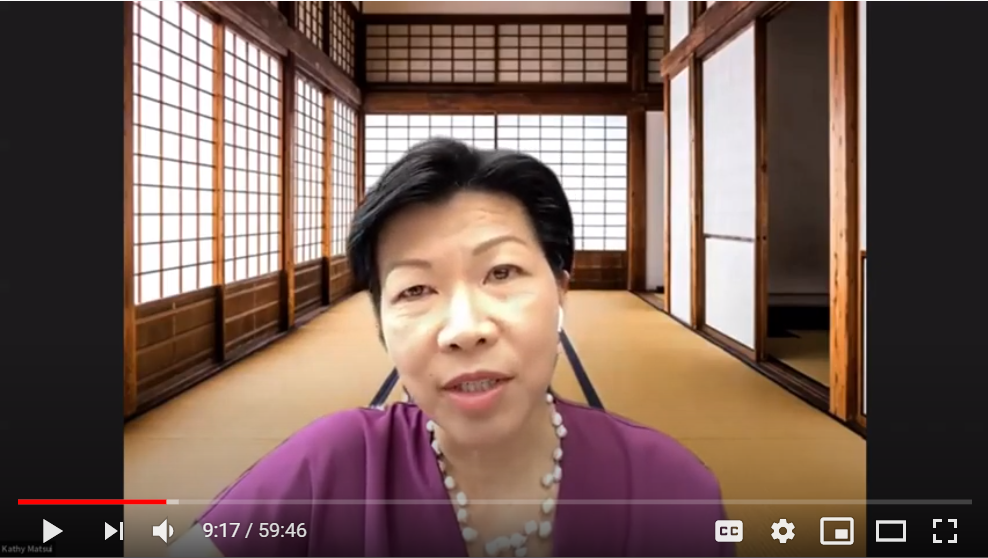 Ms. Matsui shared her observations of Tokyo, where beyond a temporary shutdown of public schools, life had largely carried on as normal until the recent declaration of a national state of emergency. Ms. Matsui noted that despite Japan's technological advancements, the current digital infrastructure has failed to adequately support teleworking and remote schooling, and many people in Tokyo are continuing to work in offices and commute via public transportation. She believes a possible silver lining to the current crisis may be that the pandemic will prompt necessary work-style reform, with more companies allowing flexible hours and telework options.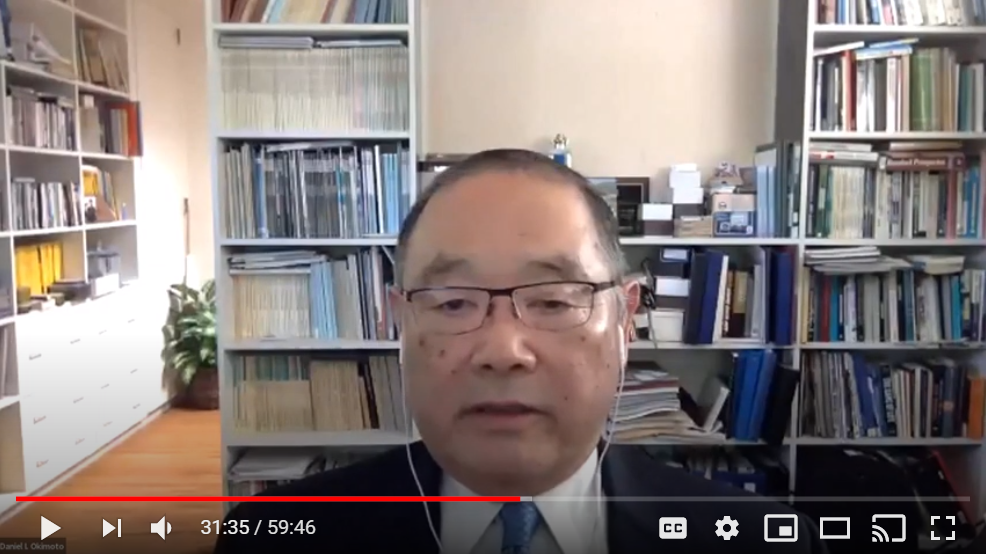 Dr. Okimoto, currently based in California, postulated that the coronavirus has starkly exposed American economic inequalities, citing that 50 million Americans have low income and minimal savings and will thus be hit the hardest by pandemic conditions, as well as those who lack health insurance.

The panel discussed another consequence of the coronavirus: the disruption to global trade and manufacturing. For instance, companies with a primary manufacturing reliance on China have felt uncertainty. 

Ms. Matsui predicted that after the pandemic, strategic alliances between countries will be reinvigorated, and that Japan will likely continue to consider the United States its closest security alliance. She also urged attendees to engage with USJC for collaborative and innovative programming to address the "new normal" in the near future. 

This webinar was part of the U.S.-Japan Council's initiative to offer accessible programming that educates and engages the community both during and beyond the coronavirus pandemic. Click here or see video below to view the webinar.