The U.S.-Japan Council is fortunate to have an incredible community working across sectors and generations to solve global challenges. We would like to showcase the work being done by those in our community to respond to the coronavirus, thank those on the frontlines and connect our leaders to opportunities for meaningful collaboration. We invite those who are combating the coronavirus outbreak or addressing its many societal ramifications to share their stories and experiences here.

Project Bento

Launched by Japanese American Association of NY and other local Japanese American organizations with contributions from Sunrise Mart and ITO EN, Project Bento distributes bentos to local seniors. The drop-offs also serve as an opportunity to check in with the seniors, many of whom live alone and do not have family nearby.

USJC members in the New York region, including Regional Chair Susan McCormac, Julie Azuma, Stan Honda, Susan Onuma and Yuki Kaneshige have been part of the planning, execution and weekly distribution efforts. Donations towards Project Bento can be made here. (Please note "Project Bento" in the memo line.)

Meal Deliveries to Hospital Workers
In partnership with Off Their Plate, an initiative affiliated with World Central Kitchen, a nonprofit organization founded by Chef José Andrés, New York area restaurants are providing meals to healthcare workers at local hospitals, including New York Presbyterian Church and Long Island Jewish Medical Center. Through this initiative, restaurants are able to retain their staff while providing meals to those who are on the frontlines of the COVID-19 healthcare efforts.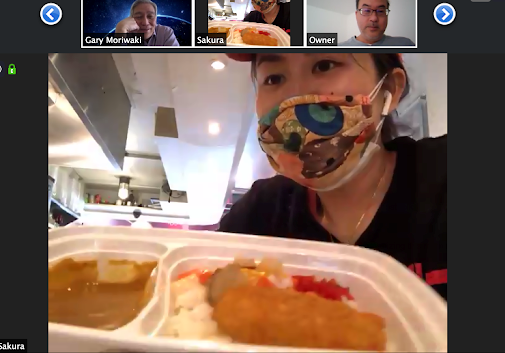 USJC Associate and COO of TIC Restaurant Group Sakura Yagi (ELP '16) and her team have delivered over 1,200 meals to date for local hospital workers. Donations towards this effort can be made via Venmo to @CurryYa. For participating hospitals and updates, please go to their website or follow Ms. Yagi on Instagram at @sakura_yagi.

USJC friend Maiko Kyogoku and her team at Bessou are also providing relief meals to New York area hospitals and communities in need. All donations made via Venmo to @bessou-donations or PayPal to [email protected] will support the relief meals to hospitals and other communities in need of meals, as well as supporting its staff. Follow them on Instagram at @bessounyc for the latest updates.

Homemade Mask Delivery
Council Leader Yuki Kaneshige has been delivering (on foot!) homemade masks to New York soup kitchens as well as Project Bento recipients. Some of the masks are made from yukata and pantyhose. If people wish to send masks to be delivered, please message Japanese American Association of NY (JAANY) via Facebook. Masks can also be mailed directly to the Food Bank for NYC at the following address:
c/o Charles Martinez
252 W. 116th St.,
New York, NY 10016

Beverage Donation to Frontline Workers and Project Bento Recipients

Through USJC Board Member Rona Tison, ITO EN has been donating tea to hospital workers, as well as Project Bento recipients.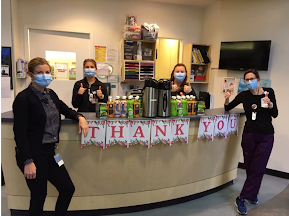 Masks and Grocery Delivery 

USJC friend Erina Yoshida of Sunrise Mart is organizing grocery deliveries by shopping and sanitizing items and dropping them off to local residents who are not able to leave their homes.  

Virtual Sake Sessions – Proceeds Benefiting Frontline Workers

USJC friend Jessica Joly of Sake Discoveries has been creating masks for restaurant workers. In addition, she hosts weekly sake tasting sessions which include conversations with brewers from Japan. All proceeds of the tastings benefit first responders in the region. You can sign up for sessions here.