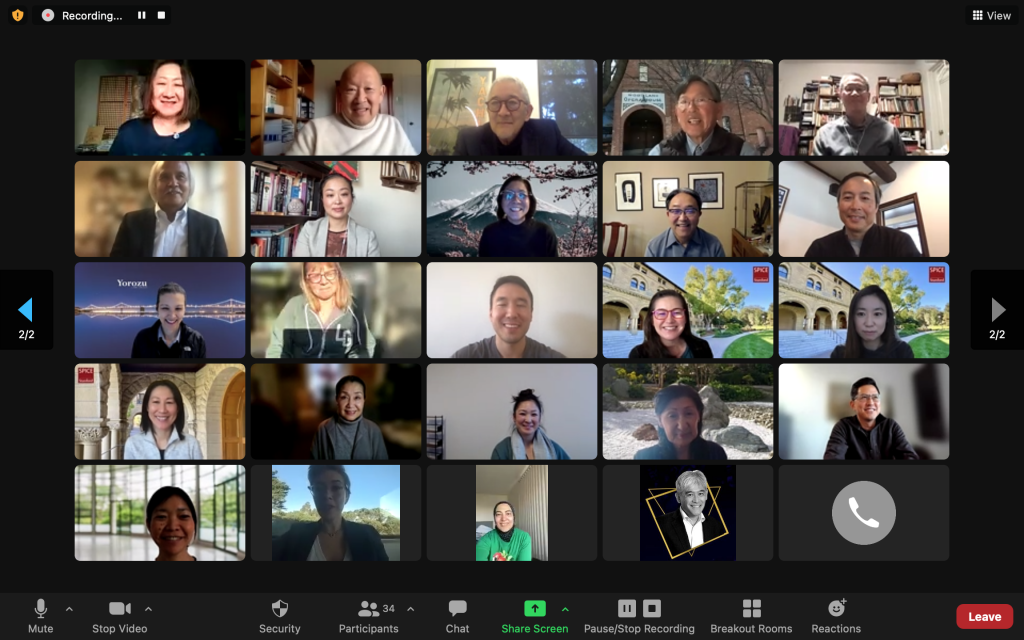 The NorCal Region kicked off its 2022 event year with a virtual "magical" evening with Consul General Hiroshi Kawamura, who arrived in San Francisco in September. The program began with a magic performance by Consul General Kawamura that involved card tricks, disappearing scarves, and mysterious wine appearances. During a fireside chat with moderators Jaclyn Funasaki and Dianne Fukami (JALD '09), Consul General Kawamura revealed that his magic skills are an asset in his diplomatic role since they help to break the ice and accelerate relationships.
His primary goal during his posting in Northern California is to "make people a fan of Japan" by introducing people to traditional Japanese washoku cuisine and sake. The three main issues he wants to help Japan advance are climate change, disaster preparedness and mitigation, and the impact of an aging population. The evening ended with networking breakout rooms where members were able to meet in smaller groups. More events are planned for the rest of the year.
Thank you to Council Leader Dianne Fukami (JALD '09) for sending in the above writeup and photo!