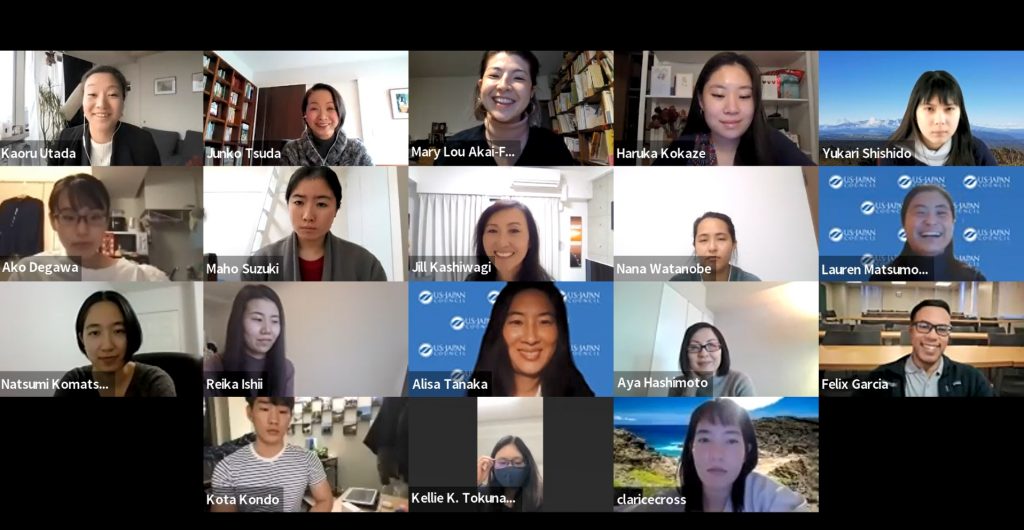 On February 9 (February 10 in Japan), the TOMODACHI community gathered for the first CareerTalks event of 2022. We were honored to welcome Ms. Mary Lou Akai-Ferguson, the campaign strategist who helped Michelle Wu become the first female Asian American mayor in Boston's history. Ms. Akai-Ferguson shared her career journey with the audience, tracing her journey from growing up in the South before earning her degree from Wellesley College in Boston before moving on to a teaching position in Louisiana and ultimately becoming Michelle Wu's campaign manager.
Over the course of the discussion, Ms. Akai-Ferguson touched on a variety of topics, including how both Japanese and American values have been key to her career success, particularly patience and the willingness to pursue new ideas. As she spent more time with Japanese Americans in the political space, she realized that Japanese Americans have a shared passion for social justice. She also emphasized the importance of surrounding yourself with people who will support you.
"You do still have to 'put on a face' a lot of the time," she said. "But knowing that… you're only putting it on just because you're changing things so the next person doesn't have to put that face on…has been really, really really helpful for me."
She went on to share the joy she has found in having multiple chapters of her career with the audience and how she has utilized skills from her past jobs in every single position she has had in her career.
"You're like Pac-Man and every single thing is a little bubble and you're eating them and they might seem unrelated, but you're eating them all so they're all becoming a part of you and they're all a part of your experience and how you see the world."
Mr. Felix Garcia, TOMODACHI alumnus and Alumni Regional Representative of the New England vicinity asked Ms. Akai-Ferguson what it was that contributed to her confidence that campaigning was not a temporary thing for her. Ms. Akai-Ferguson shared that she didn't really feel like she was doing it before going on to discuss imposter syndrome and the realization that had caused a shift for her.
The U.S.-Japan Council would like to thank Ms. Akai-Ferguson for taking the time to speak to our TOMODACHI community and engage in an inspiring discussion.