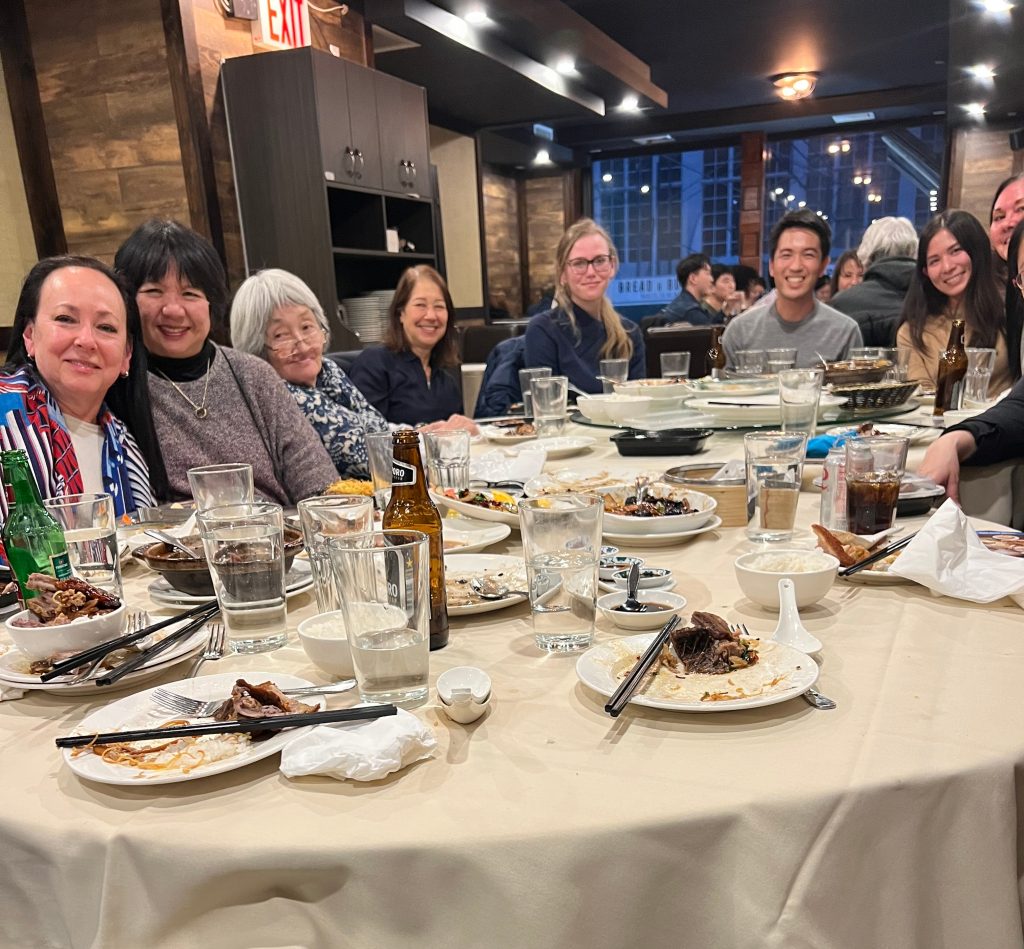 On April 10, members of the New York Region had an outing at The Noguchi Museum in Long Island City, Queens, for a special lecture of the popup event Contested Histories: Art and Artifacts from the Allen Hendershott Eaton Collection and a tour of the exhibition No Monument: In the Wake of the Japanese American Incarceration.
The Japanese American National Museum brought Contested Histories, a collection of art and craft objects created by Japanese Americans while in incarceration camps during World War II, to The Noguchi Museum. Clement Hanami, JANM's Vice President of Exhibitions and Art Director, gave a group of USJC NYC members a presentation about the artifacts—more than 400 photographs, sculptures, paintings, vases, nameplates, and other items made by incarcerated Japanese Americans—and explained how these items were transferred to JANM in 2015.
The outing also included a tour of No Monument led by its guest curators, Genji Amino and Christina Hiromi Hobbs. This group exhibition, which contained some items on loan from Contested Histories, marked the 80th anniversary of the signing of Executive Order 9066, which effectively paved the way for the U.S. government to incarcerate 120,000 people of Japanese descent during WWII.
Afterward, several attendees had a no-host dinner at a dim sum restaurant in Manhattan. Although the subject matter of the exhibitions was somber, the outing was an enlightening and educational get-together for the New York Region.
Many thanks to JANM for providing the bus service from Midtown Manhattan to the museum and to USJC Council Leaders Susan Onuma and Julie Azuma for coordinating the logistics with JANM.
Thank you to Susan McCormac for providing the above write-up and Julie Azuma for providing photos!