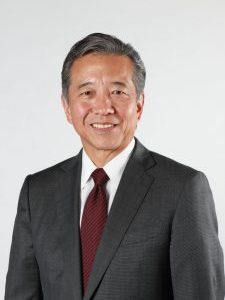 Paul K. Yonamine is the Chairman and CEO of Central Pacific Financial Corp., the parent company of Central Pacific Bank at which he serves as its Executive Chairman.
Mr. Yonamine served as President and Country General Manager of IBM Japan, Ltd. until March 2017.  IBM Japan was one of the best performing divisions of IBM with approximately $9 billion in annual revenues, and was recognized by Nikkei, Japan's leading business journal, as a leader in workforce diversity.
Previously, Mr. Yonamine served as President and CEO of Hitachi Consulting Co., Ltd. from 2006 to 2010, where he founded the first consulting and solutions business for Hitachi Ltd.  From 2004 to 2006, he was a senior advisor to the Mayor of the City & County of Honolulu where he led a private-public partnership initiative to reengineer City government operations. Mr. Yonamine also served as Executive Vice President and Chairman of BearingPoint Asia Pacific, President of KPMG Consulting in Japan and Managing Partner of the Hawaii operations of KPMG, LLC. Mr. Yonamine is a graduate of the University of San Francisco and holds a CPA designation. He currently serves on the board of directors of the Sumitomo Mitsui Banking Corporation of Japan (SMBC), one of the largest financial institutions in the world. Mr. Yonamine is a member of the Young Presidents Organization (YPO) and Move Oahu Forward.  He is Co-Chair of the Economy Committee of the CHANGE Initiative and is Chair of the Board of Councilors of the U.S.-Japan Council.  He is also on the board of the Pacific International Center for High Technology Research (PICHTR).