Ms. Donna Fujimoto Cole
CEO & President
Cole Chemical and Distributing, Inc.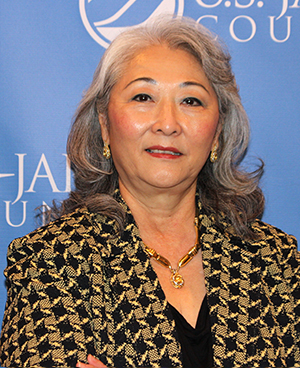 Ms. Cole founded Cole Chemical & Distributing, Inc. in 1980. Top customers include: BP, Colgate, ExxonMobil, Lockheed Martin, NAII and Toyota. In 2009, the Greater Houston Women's Chamber of Commerce inducted Ms. Cole into its Hall of Fame, and she is also a Junior Achievement Laureate. In 2010, she was listed as one of Houston's Most Influential Women by Houston Woman Magazine. In 2012, she won American Leadership Forum's Joseph Jaworski Leadership Award. HBJ recognized Ms. Cole with the first Women in Energy Legacy Award in 2017. She is a longtime advocate for business, the chemical and energy industry, and women and minorities in business. She serves on the boards of the Center for Asian Pacific American Women, Rockwell Fund, advisory boards of International Supply Management, and Women's Home. Ms. Cole also served on President George H.W. Bush's Export Council from 1991 to 1993. Ms. Cole attended Pan American University, The Amos Tuck School of Business Minority Business Executive Program, and graduated from the Manpower Business Training Institute of Technology. She was also an Asian Pacific American Women's Leadership Institute Fellow in 1996, a Japanese American Leadership Delegate in 2006, and American Jewish Committee Asian Leadership Delegate to Israel.