USJC Management and Staff
Mark Ikeno
Executive Director, U.S.-Japan Council (Japan)
U.S.-Japan Council (Japan)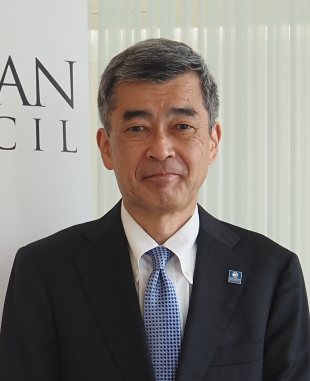 With extensive business management and development experience, Masahiro (Mark) Ikeno joined the U.S.-Japan Council Japan in May 2023 as Executive Director.
Mr. Ikeno was President and CEO of NEC Corporation of America, an industryleading provider of digital transformation and communications technology and integrator of IT solutions, where he was responsible for the vision, business strategy, operations and leadership of the company. Before joining NEC Corporation of America in November 2017, he was President and CEO of NEC Europe Ltd., based in London. He was a seasoned executive with more than 35 years of extensive sales, marketing, business development and management experience with NEC Corporation, NEC EMEA and NEC America, primarily in information technology and computing.
Mr. Ikeno also served as President and director of the NEC Foundation of America, focused on advancing community development and education. Under his leadership, the Foundation worked on CSR, CSV, diversity, equity, and inclusion with NGO/NPO as well as the government and made a significant impact through its initiative. In 2020, Mr. Ikeno was awarded the "Mayor's Award of Excellence" for community involvement in the City of Irving and the region.
Mr. Ikeno holds a Bachelor's Degree in theoretical physics from Kyoto University, Japan.