Ms. Tomoko Kizawa
Vice-Chair, USJC
Partner
Deloitte LLP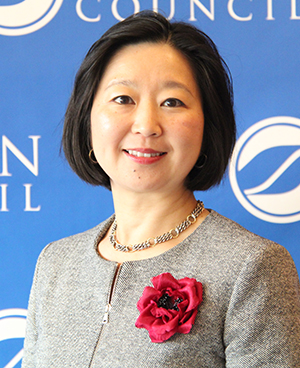 Ms. Kizawa has over 28 years of risk consulting experience serving large multinational companies across a broad range of industry sectors. Her experience includes working with organizations to develop leading edge risk management, internal audit, internal control, compliance and governance programs and assisting organizations in identifying critical risks and response strategies. She also regularly facilitates Chief Financial Officer and Chief Audit Executive Transition Labs for executives that are new in the role.
Ms. Kizawa worked in Tokyo, Japan during 2007-2011 where she provided internal control (J-SOX and US SOX) advisory services to Japanese and US multinational clients.
She is also the Inclusion Leader of Deloitte's Chicago office, comprised of 5,500 professionals across Audit, Tax, Consulting and Risk & Financial Advisory. She oversees the Inclusion Council which strengthens an inclusive culture by connecting people through common passions and interests, building community across business, backgrounds and experiences, and enabling a sense of belonging.
She serves on the boards of the Japan America Society of Chicago, the Garden of the Phoenix Foundation and the U.S.-Japan Council, of which she serves as the Vice Chair of the Board.
Ms. Kizawa graduated from the University of Chicago and is a certified public accountant licensed in Illinois.