Reflection from 

Yuri Hongo

 (ELP '16)
The TOMODACHI Emerging Leaders Program (ELP) has been an invaluable experience for both my personal and professional growth, and one that I will cherish with the greatest appreciation. I am deeply honored to have been a part of this program and my gratitude extends to USJC and its supporters, especially to USJC President Irene Hirano Inouye, USJC Senior Vice President Kaz Maniwa, and USJC Program Manager Allison Murata. The dedication, trust, and compassion that USJC demonstrates towards ELP participants is the reason my fellow ELP alumni and I are empowered to invest in the future generation of Japanese Americans and committed to strengthening U.S.-Japan relations.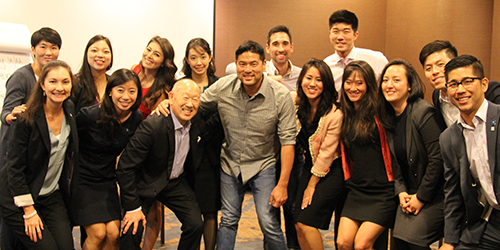 Over the course of four days during the 2016 Annual Conference in Silicon Valley, I built lifelong friendships with ELP participants and other USJC members, met a diverse group of renowned leaders, and reflected on ways to contribute to society as a Japanese American leader. What makes USJC unique is not only its strong network, but also the undeniable synergy between generations of leaders and the representation of geographic and professional diversity within the public and private sectors. Each of the unique perspectives that Japanese American leaders contribute are naturally interwoven, making a musubi (knot) and creating a vibrant community that is greater than the sum of its parts. This USJC musubi, made up of closely-knit, beautiful, intellectual strands, is one that is lasting, united and strengthened by one another.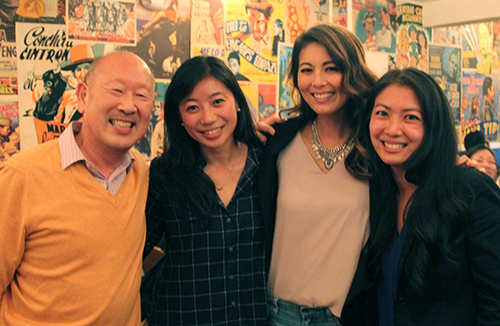 The magnitude of inspiration I took away from ELP and the 2016 Annual Conference has truly provided me with the motivation to keep creating and deepening more musubisbetween the United States and Japan. The U40 (under 40) USJC Japan Region recently held its first ever event in Tokyo, where USJC Associates, Board members, ELP alumni and potential members all gathered for drinks and dinner on a beautiful spring day. The event was a great success, thanks to Russell K. Kawahara, Member of the USJC(J) Board of Directors and Chair of the USJC Japan Region. The U40 Japan Region plans to host seasonal events in the years to come, with the hopes of strengthening and growing the USJC network.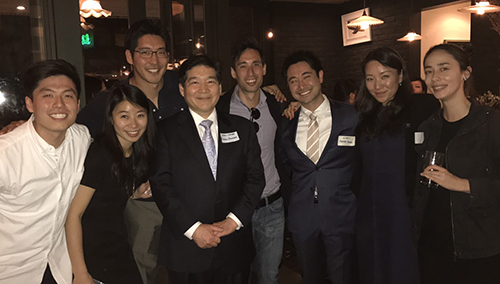 Thank you so much to everyone who made this opportunity possible. I am committed to giving back to USJC and the Japanese American community, and hope to empower the next generation as they unleash their potential and become their own version of emerging leaders of the United States and Japan.