Japanese Americans & Japan: Legacies – Interview with Atsuko Fish
日時
2020年12月15日 (火) 3:00 pm – 3:00 pm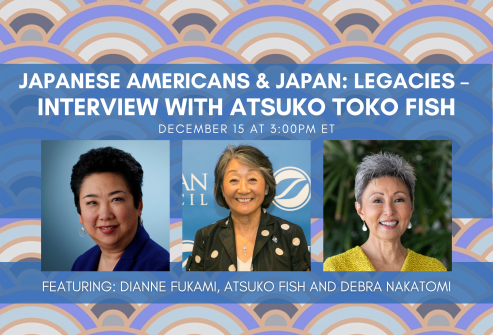 Date: December 15, 2020 at 3:00pm ET
Where: Virtual Event
Registration:
Click here
This video series highlights the careers and life journeys of prominent Japanese American leaders who are pioneers in developing the U.S.-Japan relationship. Through their stories, we will learn about the role of Japanese Americans in strengthening U.S.-Japan relations, and the ways Japan has contributed to Japanese American identity and community. This second dialogue in the series will feature former USJC Board Member Atsuko Toko Fish. Ms. Fish will share personal stories of what inspired her to become a philanthropist and an advocate for women's leadership, and how tennis played a role in her success.
Featuring

Atsuko Toko Fish (Trustee, Fish Family Foundation)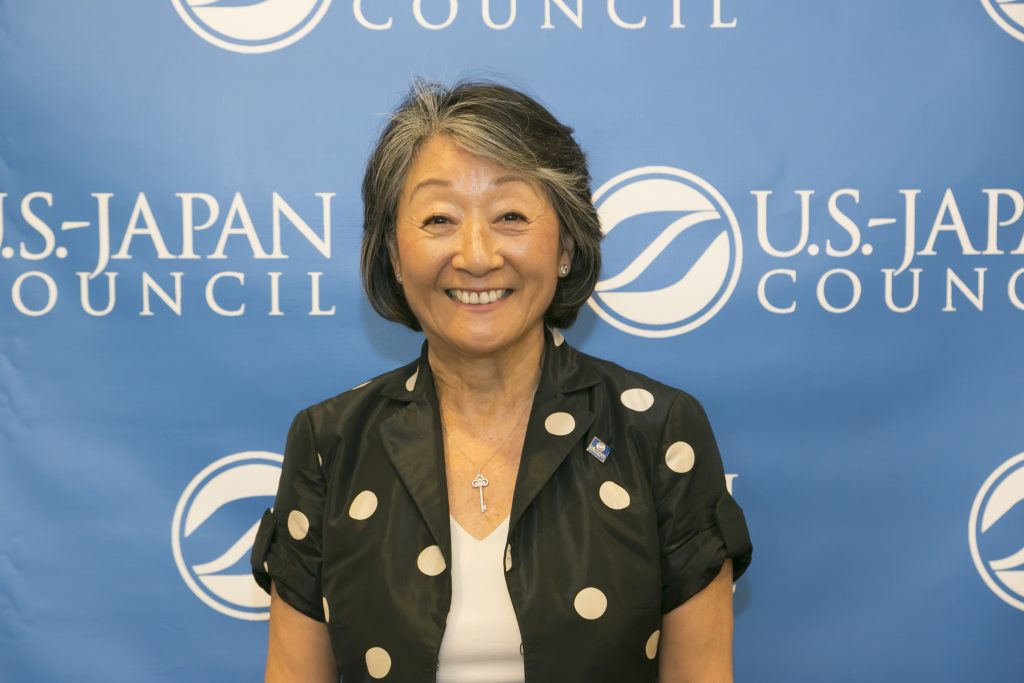 Atsuko Toko Fish is a founder and a trustee of the Fish Family Foundation. In the wake of the Great East Japan Earthquake, Atsuko established the Japanese Disaster Relief Fund – Boston (JDRFB) to support immediate relief in the affected regions of Tohoku. JDRFB raised approximately $1 million and distributed 24 grants to 19 organizations and projects working directly in Tohoku. It has been reported by the grantees that JDRFB's $1 million grants were leveraged to have $6 million of economic impact. Atsuko also founded The Japanese Women's Leadership Initiative (JWLI) in 2006. In 2013, the White House named Atsuko a recipient of the Champion of Change Award in recognition of her accomplishments for empowering women in both the U.S. and Japan. Since the recipient of the award, Atsuko established the Champion of Change Japan Award (CCJA) in 2017 as a symbol of hope to unsung heroes in Japan; in Japan, many women community leaders are addressing social issues tirelessly with little pay. In November 2018, the Order of the Rising Sun, Gold Rays with Rosette was conferred by the Emperor of Japan in recognition of her contribution to the advancement of women's leadership. Most recently, Atsuko established the JWLI Bootcamp in 2019.
---

Moderator: Dianne Fukami (President, Bridge Media, Inc.)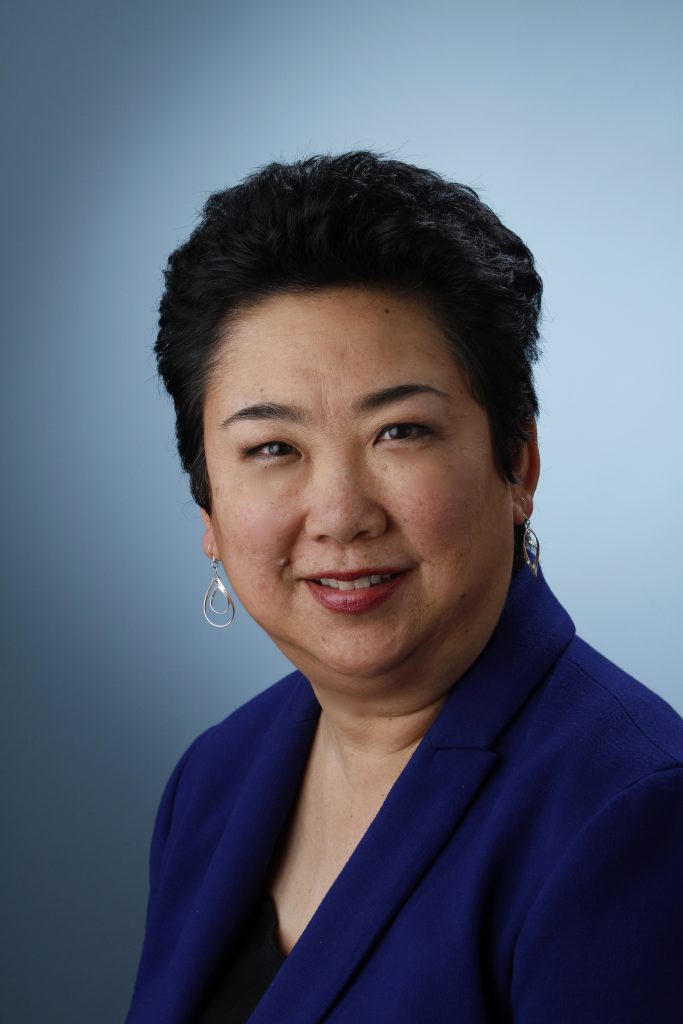 Dianne Fukami is an award-winning documentary filmmaker and TV producer. She has produced many documentaries about the Japanese American experience, which have been broadcast on PBS stations. Her most recent is "Norman Mineta and His Legacy: An American Story," which was broadcast nationally on PBS in 2019. She began her career at the local CBS TV station in San Francisco and during her tenure had become one of the highest-ranking Asian American TV news executives in the country.
In 2009 she was selected as one of 13 members of the Japanese American Leadership Delegation sponsored by the Foreign Ministry of Japan, where in Okinawa, she gave a keynote address at a bilateral symposium. She returned to Japan in 2015 as one of nine American delegates to Prime Minister Shinzo Abe's World Assembly for Women's conference, invited by the government of Japan to give one of the workshop wrap-up summaries at the closing plenary session.
Dianne has been a member of the faculty at the School of Multimedia Technologies and Communications at the Academy of Art University since 2009 and teaches courses in multimedia and news production. She has served on a number of Boards of Directors in the San Francisco Bay Area Japanese American community.
---

Moderator: Debra Nakatomi (President, Nakatomi & Associates, Inc.)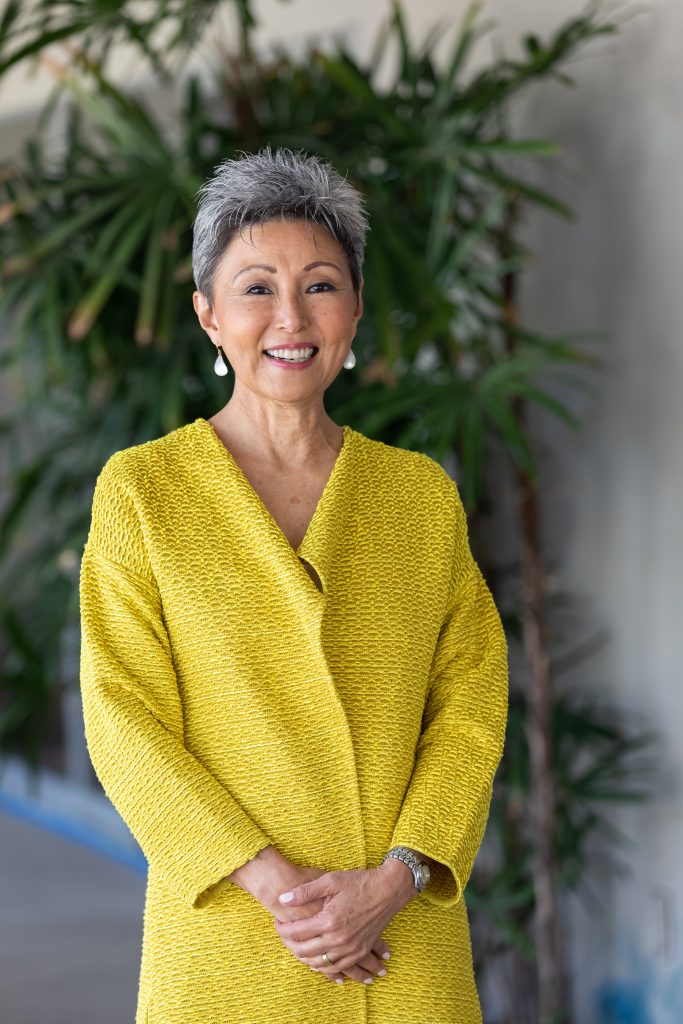 Debra Nakatomi is founder of Nakatomi & Associates, guiding its strategic vision. She designs communications initiatives promoting health and wellness, housing access, energy conservation and sustainable community development. She is an advisor to CEOs and senior executives on organizational growth and culture change initiatives. She consults on issue and reputation management, bringing peace of mind in difficult times. In her early career she worked at the Walt Disney Company, CBS Television, the California Legislature and Japanese American Citizens League.
Debra has served organizations committed to expanding philanthropy and advocacy for women and girls and to promoting health equity and advancing wellness. She is board chair of The California Wellness Foundation and board president of the Little Tokyo Service Center Community Development Corporation. She is former board member and international commissioner for Girl Scouts of the USA and former board chair of the LA Women's Foundation and Asian Pacific Women's Leadership Institute.
Debra is co-producer of "Stories From Tohoku," a one-hour documentary about survivors of the March 11, 2011 Japan earthquake and tsunami disaster that aired on PBS. She co-produced a TV documentary with documentary partner Dianne Fukami, "An American Story: Norman Mineta and His Legacy," on the life and career of Secretary Norman Y. Mineta.
Debra resides in Los Angeles.