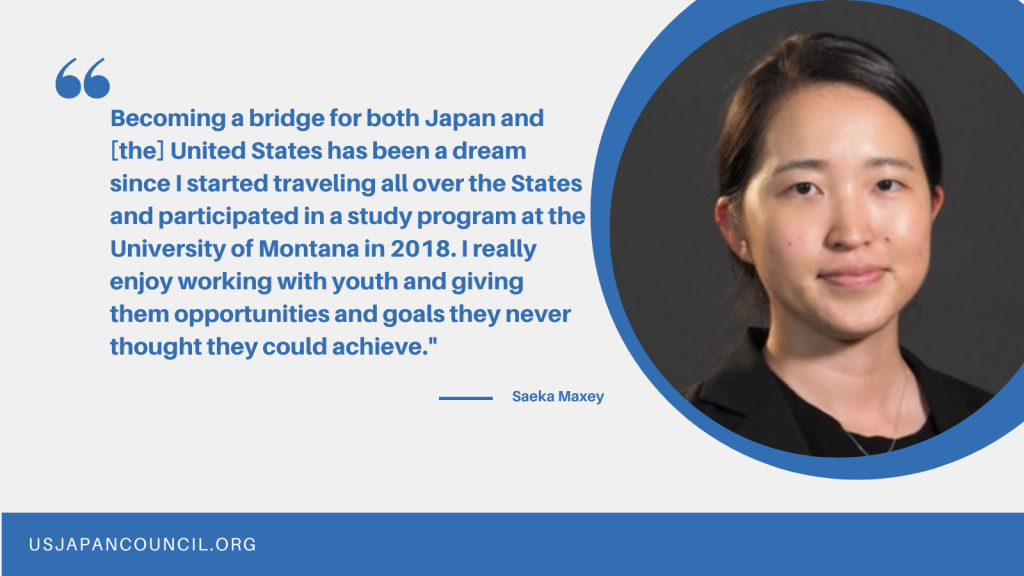 Saeka Maxey is the Program Coordinator at the U.S. Japan Council, working remotely from Colorado. Her primary responsibilities include coordinating various programs, including TOMODACHI programs and conferences. Saeka was born and raised in Japan, yet she spent her childhood visiting many countries. She graduated from Seijo University in Japan with a bachelor's degree in Arts and Literature with a teaching license and worked as an English teacher for two years in Japan.
She moved to Colorado in 2021 and earned her Master's in Education, focusing on human resource studies and adult education from Colorado State University (CSU). During graduate school, she volunteered for community programs and became a global ambassador. She also volunteered for an equine therapy program and engaged with youth with autism while she worked for the Office of International Program at CSU as a student programming coordinator.
"Becoming a bridge for both Japan and the United States has been a dream since I started traveling all over the States and participated in a study program at the University of Montana in 2018," she says. "I really enjoy working with youth and giving them opportunities and goals they never thought they could achieve."
Learn more about Saeka here.