2022 Emerging Leaders Program
OVERVIEW
The U.S.-Japan Council's Emerging Leaders Program (ELP) identifies, cultivates, and empowers a new generation of Japanese American leaders. Emerging Leaders participate in leadership education, design and implement original USJC programming, and establish powerful professional connections and lifelong personal friendships. A new cohort aged 24-35 is selected annually to attend the Annual Conference, become USJC Associates, and join program alumni in bridging the future of the U.S.-Japan relationship. By providing access to members and education on relevant topics, the program aims to motivate participants to promote strong and positive U.S.-Japan relations in their personal and professional lives.
ELPs are unified in their passion and commitment to build community and strengthen relationships, both domestically and across the Pacific. That diversity of talent and unity of purpose is a great strength and a source of inspiration and energy.
2022 EMERGING LEADERS PROGRAM
USJC is proud to announce the members of the 2022 Emerging Leaders Program. In its 13th year, participants will attend the U.S.-Japan Council Annual Conference and Members Forum in Tokyo.
Erina Aoyama (New York, NY)
Internal Communications Lead, Market Intelligence, S&P Global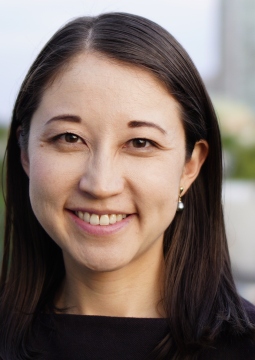 Erina Aoyama is the Internal Communications Lead at S&P Global's Market Intelligence division, where she oversees global communications to the division's 18,000+ people. Previously, she held roles as Chief of Staff at Japan Society (NY) and Communications Director at Eurasia Group, a political risk consultancy. She began her career in broadcast journalism as a producer at NHK's New York bureau. Erina, who is fluent in Japanese and French, holds dual masters degrees from Columbia University's School of International and Public Affairs and Sciences Po Paris. A native of Seattle, she graduated from the University of Washington magna cum laude and with honors from the Jackson School of International Studies. She currently lives in Jersey City, New Jersey with her fiancé and their cat, Miso.
Irene Baba (San Jose, CA)
Trust Solutions Director, PwC, LLP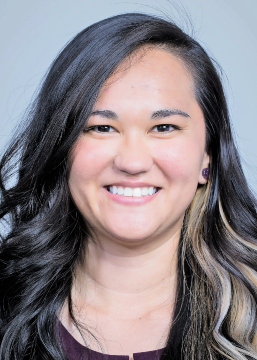 Irene Baba is a Director within the Trust Solutions practice at PricewaterhouseCoopers, LLC. She has over 11 years of experience focusing primarily on external audits of global, public companies and was within PwC's national organization as a Chief Auditor. Irene's commitment to fostering an inclusive environment led her to be selected from more than 1,000 applicants to be a council member on the PwC One Firm D&I Staff Council consisting of 25 people reporting directly to Tim Ryan, U.S. Chairman and Senior Partner of PwC. Additionally, she was selected to be a fellow within PwC's Purpose and Inclusion team, which specifically focuses on internal and external diversity and inclusion initiatives. Outside of her professional life, Irene has spent the past few years fostering international dogs rescued from meat farms and raising her backyard chickens. Irene holds a B.S. in Corporate Financial Management from San Jose State University.
Colin Elrod (Denver, CO)
Account Manager, Oracle – NetSuite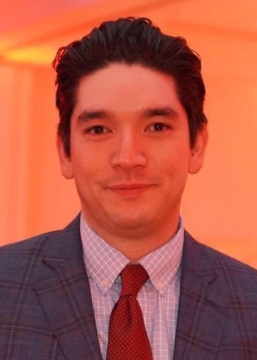 Colin Elrod is an Account Manager at Oracle – NetSuite. NetSuite's Enterprise Resource Planning software is an all-in-one cloud business management solution that helps organizations operate more effectively by automating core processes and providing real-time visibility into operational and financial performance. He is based out of the Denver Technology Center in Denver, CO where he also serves on the Board of the Japan America Society of Colorado and is an alumni of the inaugural Mirai Generations Leadership Program sponsored by the Sakura Foundation. He received his B.A. in International Business from Eastern Kentucky University and his MBA from the University of Colorado Boulder. Colin also spent time studying abroad at Rikkyo University in Tokyo and was a member of the Rikkyo Rushers, the American Football Club. He enjoys skiing, is an amateur mechanic, and adventuring with his dog Enzo.
Troy Hashimoto (Wailuku, HI)
State Representative, State of Hawaii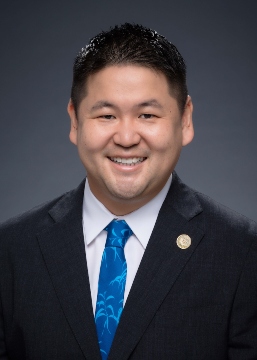 Troy Hashimoto serves as an elected member in the Hawaii State of House Representatives for the community of Wailuku, Maui. Troy was first appointed to the Legislature in April 2018, and currently serves on the Housing, Transportation, and Education committees. One of his legislative initiatives was expanding the international partnership programs at the University of Hawaii Maui College, opening the door for more robust cultural exchanges with countries like Japan. Previous to elected office, Troy worked for the Maui County Council chair for nearly eight years, with one of his duties serving as the protocol officer, coordinating many international sister city visits. Born and raised on Maui, Troy is a part of the fifth generation of his farming family, which operates one of the oldest and largest persimmon farms in the state, with many trees nearing 100 years old. He received both his B.S.B.A. in business and MBA from the University of Denver. In his free time, Troy enjoys jogging, traveling, and spending time with his family.
Sterling Higa (Paia, HI)
Executive Director, Housing Hawaii's Future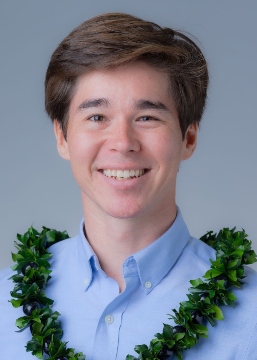 Sterling Higa is a teacher, writer and community organizer from Honolulu, Hawaii. He serves as executive director of Housing Hawaii's Future, a nonprofit creating opportunities for Hawai'i's next generation by solving the workforce housing shortage. Prior to co-founding Housing Hawaii's Future, Sterling was a debate coach and lecturer in the department of communication at Hawaii Pacific University. He has also worked as a columnist for Honolulu Civil Beat and a contributing writer for Hawaii Business Magazine.
Kendall Kosai (Seattle, WA)
Director of Policy, ADL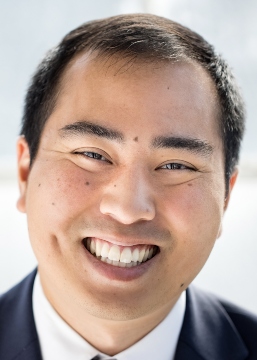 Kendall Kosai is the Director of Policy for the Anti-Defamation League (ADL) Western Division, overseeing legislative advocacy and policy for ten states. ADL is a national civil rights organization dedicated toward combating hate and antisemitism, promoting equity, and securing justice and fair treatment for all. His portfolio includes leading a comprehensive legislative strategy, supporting field offices in key political issues, engaging with elected officials, and strengthening the organization's civic engagement efforts. Prior to coming to the ADL, Kendall was the Deputy Director for OCA – Asian Pacific American Advocates and a Senior Reporter at the North American Post, the largest and oldest Japanese American newspaper in the Northwest. Kendall is a Washington State Commissioner on Asian Pacific American Affairs, appointed by Governor Inslee in 2021 where he serves as Chair for the Civil Rights & Immigration Committee. He is also the current President of White River Buddhist Temple and OCA's Vice President of Chapter Development. He is a fourth generation Japanese American native to the Pacific Northwest and graduated from the University of Washington with a Bachelor of Arts in Political Science and a Minor in Japanese Language.
Fumi Maher (Chicago, IL) 
Corporate Sustainability Manager & Deputy DEI Lead for America, Hitachi America, Ltd.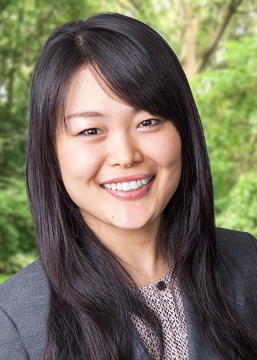 Fumi Maher is an experienced environmental sustainability professional and is passionate about creating a sustainable society at the local and global levels. As the Corporate Sustainability Manager at Hitachi America, she drives multiple sustainability initiatives including carbon neutrality, circular economy, corporate social responsibility, and community support with her passion and intercultural, multi-disciplinary communication and leadership skills. She was appointed as a Deputy Lead for the new Hitachi DEI initiative in North America with her international background. This role has given her the opportunity to be deeply involved in creating an organizational culture that drives innovation through diversity. She has served as a youth leader for multiple organizations and is a proud alumna of the University of Michigan School of Natural Resources and Environment (currently School for Environment and Sustainability) and Kobe University in Chemical Science and Engineering. She happily lives in the Chicago suburbs with her husband and orange cat.
Mia Russell (Los Angeles, CA)
Manager of Special Initiatives, Japanese American National Museum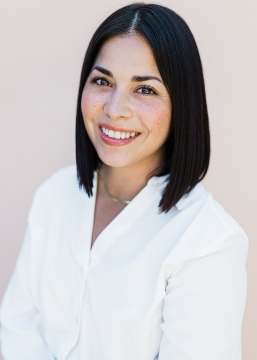 Mia Russell (she/her) serves as Manager of Special Initiatives at the Japanese American National Museum. Mia also manages the Japanese American Confinement Sites Consortium, and was previously executive director of Friends of Minidoka, the nonprofit dedicated to preserving the Minidoka WWII Japanese American incarceration site. As a museum lover, former park ranger, and interpreter at heart, Mia has developed a walking tour mobile app for Minidoka National Historic Site, is co-author of Minidoka National Historic Site (Images of America), and Executive Producer of the broadcast documentary Betrayed: Surviving an American Concentration Camp. Mia earned a B.A. in Liberal Arts from Soka University of America and an M.A. in Applied Historical Research from Boise State University. She is Vice Chair of the National Japanese American Memorial Foundation, former Vice President of the Boise Valley Chapter of the Japanese American Citizens League, and serves on the LA Next Generation Japanese American Leaders Initiative founded by the Consul General of Japan in Los Angeles. Raised in Boise and based in Los Angeles, Mia enjoys reading, cooking, hiking, and traveling. She is a proud shin-Nikkei of mixed heritage.
Mathew Shibata (Honolulu, HI)
Vice President & Branch Manager, Central Pacific Bank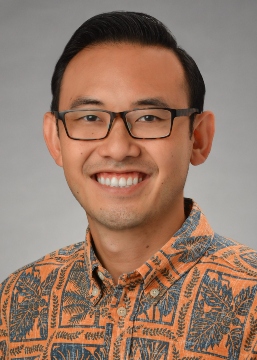 Mathew Shibata is the Vice President and Branch Manager of Central Pacific Bank's (CPB) flagship Main branch in Honolulu, Hawaii. Mr. Shibata was the first candidate in CPB's management training program which provided the knowledge, tools, and mentorship needed for his development. He currently oversees the largest portfolio of clients in CPB's branch network and is responsible for day-to-day operations, staff development, providing an exceptional customer experience, and for achieving financial targets. Mr. Shibata graduated from the University of Hawaii at Manoa Shidler College of Business with a B.A. in Management. He is a member of the Honolulu Japanese Chamber of Commerce, the Chamber of Commerce Hawaii Young Professionals Program, and the Friends of Hickam, where they improve quality of life for Air Force service members and their families. In his free time, he enjoys hiking, fishing, and spending time with his wife and dog.
Jessica Snow (Yokota Air Base, Japan)
Chief of Intelligence, Surveillance, and Reconnaissance Training Program, United States Air Force, Fifth Air Force, A2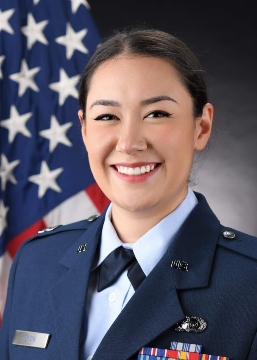 Captain Jessica M. Snow Chief of Intelligence, Surveillance, and Reconnaissance Training Program at the Fifth Air Force, A2 Intelligence Directorate at Yokota Air Base, Japan. Fifth Air Force conducts joint and bilateral planning and engagements to defend Japan and respond to regional contingencies. In addition, the Command coordinates joint and bilateral actions and exercises with U.S. Forces, Japan, U.S. Service components, the Japan Self-Defense Forces, and other Japanese organizations to strengthen bilateral interoperability. Fifth Air Force exercises administrative authority over U.S. Air Force forces in Japan. Captain Jessica Snow received her commission from the University of Massachusetts Lowell in 2018 as a Commonwealth Honors Program Scholar, Cum Laude Honors, with a Bachelor of Arts in Political Science with a minor in Portuguese and History. Prior to her current assignment, Capt Snow was a Gold Bar Recruiter at the University of Colorado Boulder as an Air Force Reserve Officer Training Corps scholarship representative and adjunct professor to Aerospace studies.
Mackenzie Walker (Washington, DC)
Delivery Lead, Accenture Federal Services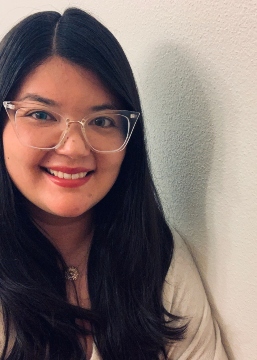 Mackenzie Kiyomi Walker is currently a Delivery Lead with Accenture Federal Services where she provides leadership direction for Public Sector Salesforce projects. Prior to joining the consulting space, Mackenzie worked in the public sector for both the Obama Administration and the Congressional Asian Pacific American Caucus (CAPAC). She believes that the government should be accessible to its constituencies, and champions the development of apps and tools to make it easier for the American people to engage in our democracy. Born and raised in Vancouver, WA, Mackenzie currently splits her time between DC, New Orleans, and Washington State. She once won a guacamole competition with her pineapple-sriracha guacamole, which resulted in it being served in the West Wing Mess at the White House.
CyVan Yamamoto (Los Angeles, CA)
Director Strategy and New Ventures, Irresistible Food Group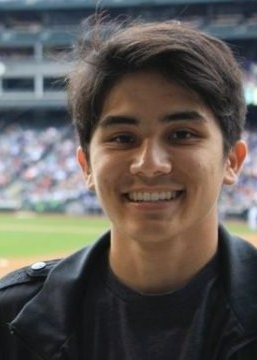 CyVan (Sai-Ven) Yamamoto was born and raised in Hilo, Hawai'i and is a graduate of the Loyola Marymount University College of Business Administration. He is currently the Director of Strategy and New Ventures at Irresistible Foods Group (IFG) and Director of the Family Office. During his time at King's Hawaiian and now at IFG, he has been responsible for investment and acquisitions, corporate reorganization & governance, been involved in strategic planning, and led multiple strategic projects. In his role at the Family Office he currently works with a team of advisors on estate planning, governance, tax strategy, and philanthropy. What drives him is the opportunity to work alongside a team of inspiring, like-valued individuals to create value in various areas. There's nothing more he could ask for. A friend once told him, "its ok to take as much as you can from the world… but make sure you put twice as much back," and he's tried to live his life with that in mind ever since.
During his free time, he enjoys attending live music events, playing guitar, singing, binging a good television series, and spending quality time with family and friends.
Riki Yamauchi (Tokyo, Japan)
Founder and CEO, The Impact Company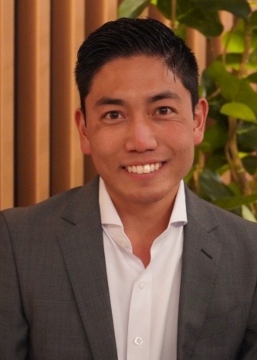 Riki is the founder of The Impact Company, an investment advisory and consulting firm focused on solving socio-economical issues in Africa. With a background in U.S. investment banks such as Morgan Stanley and JP Morgan, Riki is passionate about combining traditional finance and Japanese technologies, with innovative and disruptive startups in Africa to create new solutions in key sectors including healthcare, agriculture, energy, and finance. He has been working closely with both public-private sectors in both Japan and Africa, and has spoken at conferences regarding the role that Japan is expected to play in Africa's Venture Capital & Private Equity ecosystem. Riki is originally from Los Angeles, California, and studied Business and Finance at Waseda University, School of International Liberal Studies and the Rotman School of Commerce at the University of Toronto. In his spare time, he enjoys drinking wine, running by the beach, and traveling around Africa.
Jin Yoshikawa (Nashville, TN)
Associate Attorney, Butler Snow LLP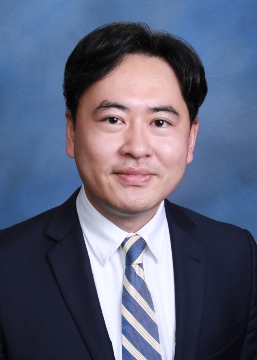 Jin Yoshikawa is an attorney with the law firm, Butler Snow LLP. His practice primarily consists of defending medical device manufacturers, physicians, and healthcare organizations. He also assists in his firm's cross-border matters related to Japan. Bridging Japan and the U.S., economically and culturally, has always been one of his passions (along with his two boys, his wife's writing, and AI law). At Columbia University, where he received his B.S., he was the treasurer of the Columbia Japan Society. At Vanderbilt Law School, as editor in chief of the Vanderbilt Journal of Entertainment and Technology Law, he ushered a new diversity editor position. He was formerly an associate consultant in the Tokyo office of Bain & Company, advising a U.S. tech firm's expansion in Japan. For six years, he was a production manager for Japanese television companies and advertisement agencies filming Japanese TV shows and commercials in North America. He is active in his firm's DEI and recruiting committees. He is a board member of the Tennessee Asian Pacific American Bar Association and a member of the Nashville Bar Association's diversity committee.