On March 10, the U.S.-Japan Council and Pasona hosted a U.S.-Japan 'Future of Food' conference and mixer at Aoyama Pasona Square. The first portion of the event explored three culinary topics: creating a future of well-being in Awaji Island, the possibilities and future of Japanese fermentation, and California's leadership in agriculture and food technology. Speakers included Mr. Yasuyuki Nambu (Chairman and CEO, Pasona), Gabe Youtsey (Chief Innovation Officer, University of California, Agriculture and Natural Resources), Masato Ito (Managing Executive Officer, Pasona) and fermentation chef Nobuaki Fushiki. USJC President and CEO Suzanne Basalla also delivered opening remarks alongside Mr. Nambu.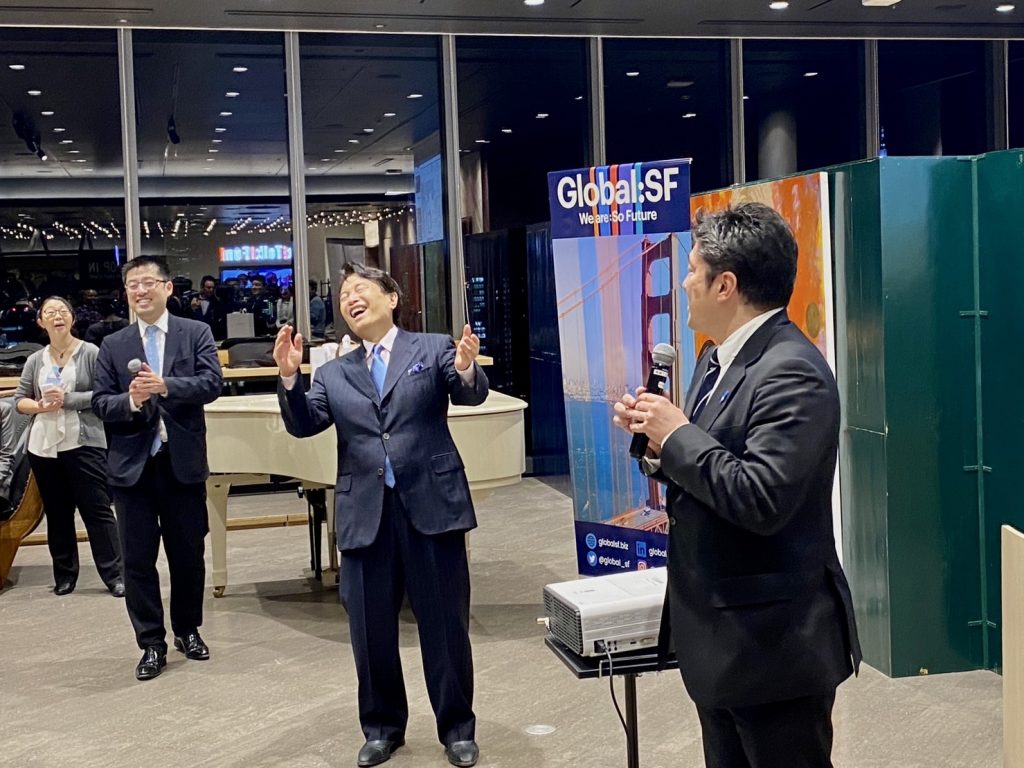 After the conference portion concluded, attendees, which included USJC Japan region members, the visiting JALD delegation, and a cohort of leading chefs and food startups from San Francisco were invited to mingle in a networking event and share a toast to U.S.-Japan friendship. Special thanks to USJC(Japan) Board Members Scott Sato (Tricor Japan) and Steve Sakanashi (Matchbox Technologies, ELP '15) for leading the Council's involvement. 
Thank you to Steve Sakanashi for the above photos and contributing to this piece!