Business Advisory Board Inaugural Reception
日時
2014年11月12日 (水) 6:00 pm – 9:00 pm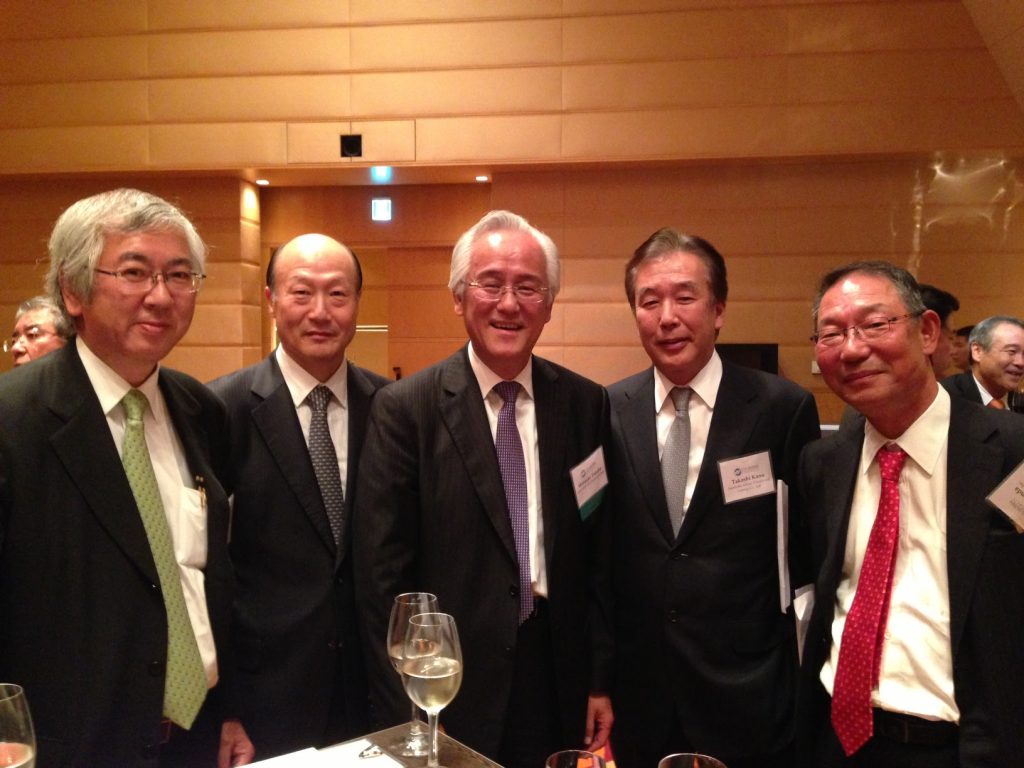 On November 12, the USJC Business Advisory Board Inaugural Reception took place in Tokyo. The Business Advisory Board is a group of business leaders in Japan with experience in the United States, who are also familiar with the work of USJC. Members are invited to advise USJC leadership about innovative programs in networking and leadership and expand the Council's network in Japan.
About 70 individuals attended, several of them friends and connections of Masaaki Tanaka, Vice Chair of the USJC Board of Councilors, who initiated and led the creation of the Business Advisory Board. A central piece of the program, emceed by Paul Yonamine, Member of the USJC Board of Directors, was Mr. Tanaka's discussion on how this Board encourages membership in a personal, long-term capacity, rather than participation because of individuals' work responsibilities, which tend to be more temporary.
Ambassador Ichiro Fujisaki, Member of the USJC Board of Councilors, gave a dynamic and concise speech on American politics, with an analysis of the recent midterm elections. USJC President Irene Hirano Inouye thanked the business leaders' support of the Council, discussed the Council's activities and asked for the leaders' expertise, while Royanne Doi, Member of the USJC Board of Directors, discussed specific areas that need guidance in preparation for the upcoming Annual Conference in Tokyo.
We express our sincere appreciation to the individuals who participated, and look forward to working with the business leaders!