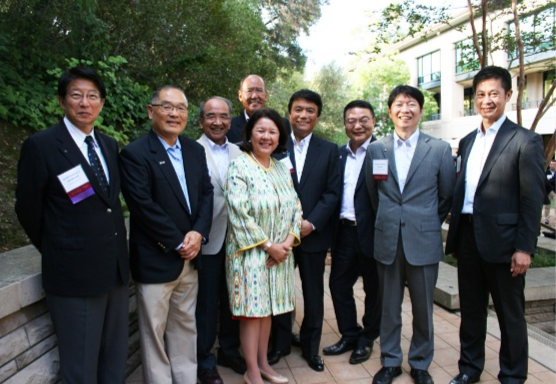 The Silicon Valley Japan Platform (SVJP) is an initiative of the U.S.-Japan Council and the Japan-based International House Japan. The SVJP's mission is to broaden and deepen the scope of ties between Silicon Valley and Japan through a variety of programs.
SVJP emerged out of the success of the Governors' Meeting in Silicon Valley in July 2014 (organized as part of the Governors' Circle) as well as Prime Minister Abe's visit to Silicon Valley in April 2015. SVJP aims to connect the technological dynamism of Silicon Valley with the current and future needs of economic revitalization in Japan.
The Co-Chairs of SVJP are Dr. Daniel Okimoto (Member of the USJC Board of Councilors) and James Kondo (USJC Council Leader).  
Click here to learn more about SVJP.