Remembering USJC President Irene Hirano Inouye
How to send condolences
Many of you have asked how you might recognize Irene's many great contributions and unwavering commitment to U.S.-Japan relations. If you would like to send condolences to her family or share memories of Irene, please send an email to [email protected]. Memorial services will be announced at a later date. Her family has asked that, in lieu of flowers or cards, contributions in Irene's name be sent to the U.S.-Japan Council through our website.
Memories of Irene
Irene was indefatigable. Irene's compassion was as great as her initiative-taking. When the devastating earthquake, tsunami and the nuclear disaster hit the Tohoku area of Japan, she organized a binational "TOMODACHI" initiative, which is today a lively bridge of friendship across the Pacific. Irene Yasutake Hirano Inouye was an accomplished public servant, a builder of institutions and a treasured friend. She leaves a legacy as large as the grief we feel in our hearts.

– George Takei, Member, USJC Board of Councilors; Actor
Irene was a good friend of mine and I always enjoyed working with her. I have never seen a person like her who worked so hard to expand the width and diversity of U.S.-Japan cooperation and trust relations.

– Yasuo Fukuda, Member, USJC Board of Councilors; Former Prime Minister of Japan
Irene was a singular figure in U.S.-Japan relations, respected by leaders on both sides of the Pacific as she carried out the mission of USJC. Since the founding of the Council, she infused the organization with her wisdom and entrepreneurial spirit, kept her pulse on every aspect of USJC while keeping her eye on the strategic vision, and managed to approach every challenge with fearlessness and determination.

– Phyllis Campbell, Chair, USJC Board of Directors; Chair, Pacific Northwest Region, JPMorgan Chase & Co.
Irene's passion for serving her community on the local, national and international levels was profoundly evident in her life's work. From her service as the President and founding CEO of the Japanese American National Museum, chair of the Ford and Kresge Foundations, to President of the U.S.-Japan Council, Irene was dedicated to the organizations and causes she believed in. […] Like so many others, I will miss her friendship, determination and spirit, but I and others will continue to build upon the strong foundations that she laid.

– Mazie Hirono, Member, USJC Board of Councilors; United States Senate, State of Hawaii
Irene was not only a true titan of U.S.-Japan relations, but a phenomenal human being who we grew to love and admire. We first got to know Irene when she, along with Senator Inouye, founded the U.S.-Japan Council. It immediately became clear to both of us that the Council would become a critical part of U.S.-Japan relations. But it wouldn't have had achieved so much without the incredible vision and leadership of Irene. It is because of the intangible leadership qualities that Irene possessed that, after the Great East Japan Earthquake, we asked USJC to become the U.S. Embassy in Tokyo's private sector partner in the TOMODACHI Initiative. And it is because of her that the initiative was able to touch the lives of so many young people.

– Susie Roos, Member, USJC Board of Councilors; Partner and CAO, Geodesic Capital & John Roos, Former U.S. Ambassador to Japan; Founding Partner, Geodesic Capital
Her leadership and passion for enhancing the U.S.-Japan relationship on so many levels, including people-to-people interaction, was an inspiration for me, as a Japanese American living in Japan. Certainly, beyond her numerous activities and achievements, she was a wonderful person and I will always cherish her friendship and she will truly be missed by myself and so many people whose lives she has touched.

– Ernest Higa, Member, USJC Board of Councilors; Chairman, President and CEO, HIGA Industries, Co., Ltd.
Irene was a giant in our community who always walked with grace. In any room, no matter the size, she was known by everyone and remembered everybody's name and facts about them. […] It was an honor and privilege to know Irene and, if you didn't know it at the time, you figured it out pretty quickly. But, Irene's influence was much broader than our community. She was also a leader in the global nonprofit community and many elected and governmental officials in the U.S. and Japan welcomed Irene's visits. She flew tirelessly between Washington, DC, Los Angeles, Hawaii and Japan representing the U.S.-Japan Council and U.S.-Japan relations. It seemed impossible for anyone but Irene.

– Dennis Sugino, Vice-Chair, USJC Board of Directors; Founder, Kansa Advisory LLC
Irene was a respected, central figure in U.S.-Japanese relations. She worked tirelessly to develop leaders in the Japanese American community in Hawaii and beyond, and to strengthen ties between our two countries. Her wisdom and grace will be missed. Dawn and I send our deepest condolences to the Inouye 'ohana.

– David Ige, Governor, State of Hawaii
It is with heavy hearts that the alumni of the U.S.-Japan Council Emerging Leaders Program mourn the passing of Irene Hirano Inouye. ELP was a vital part of Irene's vision for the future of our community, and like so much of her work, she worked tirelessly to ensure its success. We are eternally grateful for our time together with her, blessed to have had the opportunity to work with her, and honored to be part of her everlasting legacy. We owe so much to Irene, but none more than this: she empowered us, believed in us, and trusted us with the future of our community. We will carry on Irene's legacy in the manner she would have—with passion, resolve, and grace. We love you, Irene.

– Emerging Leaders Program Alumni
Irene was a remarkable leader and trailblazer for Asian Americans, as well as an amazing person whose work has significantly impacted the lives of others around the world. None of us would have had the opportunity to establish such strong U.S.-Japan partnerships if not for her great efforts. […] Irene always knew how to inspire greatness and lead with a kind heart. We will continue to honor her legacy by strengthening international partnerships and creating a better future for the Asia-Pacific region and beyond.

– TOMODACHI Generation & Program Alumni
I have the greatest respect for Ms. Irene Hirano Inouye's remarkable accomplishments and contributions over many years, in her role as a bridge between the U.S. and Japan, and I am most grateful for her affection for the people of Fukuoka Prefecture.

– Hiroshi Ogawa, Governor, Fukuoka Prefecture
I first met Irene in 2009 as a volunteer when USJC was still a tiny three-person office. Since then, I have had the honor of learning from Irene as an ELP, USJC staff, and associate member. Throughout my career, Irene always found time for me (yes, even with her packed 24/7 schedule regardless of time zone) and always generously provided me with the support and advice I needed at that time. Irene was the ultimate outlier and there was nothing she could not do, and she saw future leaders in the same light – there is nothing we cannot do. Arigatou gozaimasu for your leadership in creating USJC, because of you I have my chosen 'ohana; USJC is my chosen family where I have the support and unconditional love I need to thrive… hontou ni osewa ni narimashita.

– Georgette Furukawa, Former USJC Staff; ELP '12; Vice President of Government Affairs, Unibail-Rodamco-Westfield
We were very fortunate to have had Irene as a treasured member of our Bruin family for many years. She will be fondly remembered as a champion for students and faculty, as well as for Japanese studies and U.S.-Japan relations. We are particularly grateful for her leadership and many significant contributions as founding chair of the Terasaki Center Board of Advisors at UCLA. While her loss will be deeply felt, Irene's legacy will continue through the many lives she touched. I hope you can please extend our deepest condolences to her family and friends during this difficult time.

– Gene D. Block, Chancellor, University of California, Los Angeles
There is perhaps no time I've ever felt more unworthy – more unfit for the moment, more certain someone else was right for the job – than the times when Irene would ask for my input. That's because Irene was more than a venerated figure; she was real. She was the genuine article, a monument to traits you wish you had but knew you could never quite attain: her sharp decisiveness, her graceful eloquence, her infinite capacity for the details, her unfathomable endurance, her instinct for action, her ability to unite. But the simple fact that Irene did believe in my potential and trusted me changed me forever, and it gives me the courage to help our community navigate a world without her. Thank you, Irene.

– David Kenji Chang, Member, USJC Board of Directors; ELP '15; Portfolio Manager, Tyvor Capital, LLC
I have wonderful memories with Irene starting in March 2007 when she made a big impact on my life by selecting me to be one of the three panelist at the Hiroshima Symposium. I was part of 2007 JALD which traveled to Tokyo, Kyoto, and Hiroshima. It was my first trip to Japan, and I came away with a better understanding and appreciation of the common ancestral heritage of Japanese in the US and Japan.

– Sandra C. Tanamaci, JALD '07; Educator, S.F. Austin Elementary School
I was very saddened by the passing of Irene – she was a caring, passionate person with unquestioned integrity. Irene was a giant and an outstanding bridge between and among all communities. Irene's visionary leadership will be terribly missed, not only in the Asian Pacific
Islander communities, but in American society as a whole.

– Norman Mineta, Vice-Chair, USJC Board of Councilors; President & CEO, Mineta & Associates, LLC; Former Secretary of Transportation, U.S. Department of Transportation; Former Secretary of Commerce, U.S. Department of Commerce
Truly, Irene's leadership was a gift she gave to everyone she encountered. She had a natural ability to motivate people to be engaged, and to understand a vision larger than themselves. Without her inspiration and good judgement, the TOMODACHI Initiative – which still thrives a decade later – would never have been so impactful or so powerful.

– Kurt Tong, Partner, The Asia Group LLC and U.S. Deputy Chief of Mission in Japan, 2011-2014
When Irene called me on my cell phone for the first time, I thought, 'oh no, what did I do wrong.' To my surprise, her call was a short and simple encouragement that I desperately needed to hear at the time. Retrospectively, I look back on that call as a turning point in my life. Irene, I admire you as a leader, mentor, and friend. Your legacy is imprinted on the thousands of young lives you impacted while you were here, and the community that will exponentially grow when you're gone. Kansha.

– Joshua Morey, Member, USJC Board of Directors; ELP '16; President, The J. Morey Company, Inc.
I have countless memories of Irene over many years. In recent years, it became an annual ritual and my joy to see her once a year as she led the Japanese American Leadership Delegation sponsored by the Ministry of Foreign Affairs. This program would not have been this successful without her contributions and leadership. My son Taro Kono, former Foreign Minister, developed strong interest in Japanese American issues because of his camaraderie with Irene.

– Yohei Kono, Member, USJC Board of Councilors; Former Speaker of the House of Representatives; Former Minister for Foreign Affairs of Japan
Irene's leadership inspired others to lead, her actions stirred others to take action, and her vision emboldened others to dream big. She was a role model to so many of us in the ELP community, but even more significantly, she was our champion—someone who believed in us, empowered us, and celebrated our successes with us. Thank you, Irene. You changed my life and the lives of so many others around you. We are so grateful.

– Rylan Sekiguchi, ELP '17; Current ELP Steering Committee Chair; Manager of Curriculum and Instructional Design; Stanford Program on International and Cross-Cultural Education (SPICE), Stanford
Irene will always be remembered as an iconic leader, champion, and friend by the many people whom she touched. […] Irene's work as the founding Executive Director and President of the Japanese American National Museum in Little Tokyo, Los Angeles, has allowed many to enjoy and learn about the remarkable history and heritage of the Japanese American people and culture. As the founder and President of the U.S.-Japan Council, Irene promoted and championed community leaders to create deep and lasting relationships to develop and mentor our next generations.

– The Japanese American Bar Association Officers and Board of Governors
Ms. Hirano Inouye was greatly committed to the promotion of peace-oriented exchange programs between the Cities of Honolulu and Nagaoka. Thanks to her great support, we have been able to organize our annual youth exchange programs focusing on world peace as well as displays of Nagaoka Fireworks during the Honolulu Festival. All this was only possible with her great guidance and support. I would like to express my sincerest gratitude for her kindness. I would like to honor and pay my respects to her distinguished service.

– Tatsunobu Isoda, Mayor, City of Nagaoka, Niigata Prefecture
Irene has been a tremendous supporter of both The Washington Center and the Building the TOMODACHI Generation Program, and we are forever grateful for all of the time she dedicated to the program to interact with our students and encourage them to become future leaders of the TOMODACHI Generation. Her contribution to U.S.-Japan relations and to the TOMODACHI Initiative will be missed.

– The Building the TOMODACHI Generation Team
Irene will always be remembered as an extraordinary leader who promoted bilateral relations between Japan and the U.S. through cultural and other exchanges, respected by leaders on both sides. We believe her dedication, wisdom and spirit will live on through USJC and its future endeavors.

– Akihiro Watanabe, Representative Director and CEO, GCA Corporation
Irene left an enduring imprint on our work as leaders in philanthropy and nonprofits and in the lives of so many Asian Americans, Native Hawaiians and Pacific Islander leaders and communities, across the country, from the Atlantic to across the Pacific. We feel honored to have worked with her and to call her our friend. […] We have many memories of her laughter, her incredible discipline and always "get-to-work" attitude. We came to know well how she embodied grace under pressure, in the toughest circumstances and hardest of times, usually with a smile.

– Kathy Ko Chin, President and CEO, Asian & Pacific Islander American Health Forum & Council Leader Debra Nakatomi, JALD '09; President, Nakatomi & Associates, Inc.
Meeting Irene and getting involved in USJC changed the course of my life. Irene taught me to live my life fueled by passion, vision, and hard work. Irene taught me to view my contributions as part of a greater whole, to dream big, and to remember we're always stronger together.

– Lauren Ohata, ELP '14; First ELP Steering Committee Chair; Senior Consultant, Health Management Associates
Irene always believed in potential and possibilities. While so many people and projects competed for her time, her answer was almost always "yes." Irene was a natural communicator, and perhaps even more importantly, a great listener. She remembered the details of hundreds of people, and knew how best to provide new platforms for them to showcase their expertise. Thanks to the USJC network that she's built, I've found friends and mentors of my own, and learned many lessons, including optimism in the face of challenges. I hope to continue to work on strengthening U.S.-Japan relations in my own way, and hope I can make her proud.

– Shiori Okazaki; Former USJC Staff; Freelance Interpreter & Translator
Irene and her husband, the late Senator Daniel Inouye of Hawaii, were committed to strengthening U.S.-Japan relations by developing leaders on both sides of the Pacific through people-to-people connections. Her loss will be greatly felt, but I believe the organizations which she led, such as USJC and the Japanese American National Museum, will continue to promote the ideas to which she and her husband were so deeply committed.

– James Masao Toyama, USJC Business Advisory Board Member; Policy Director, Uber Japan
Photos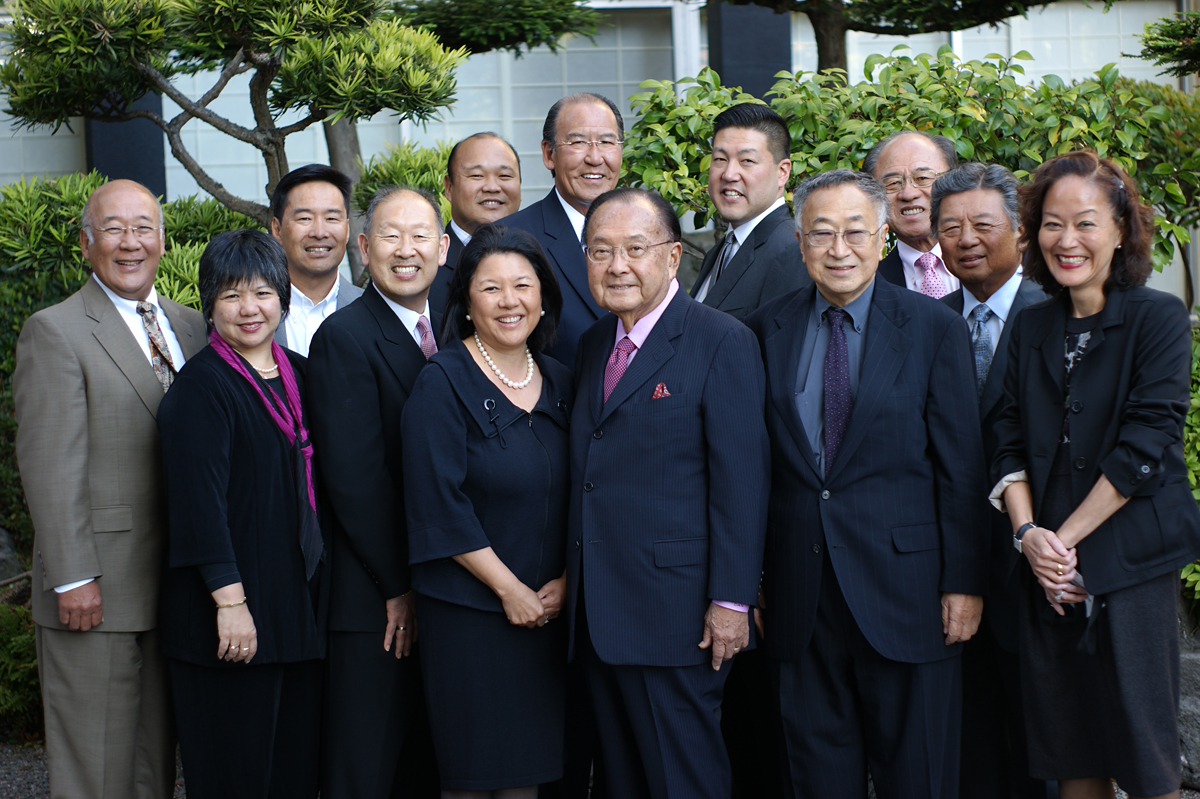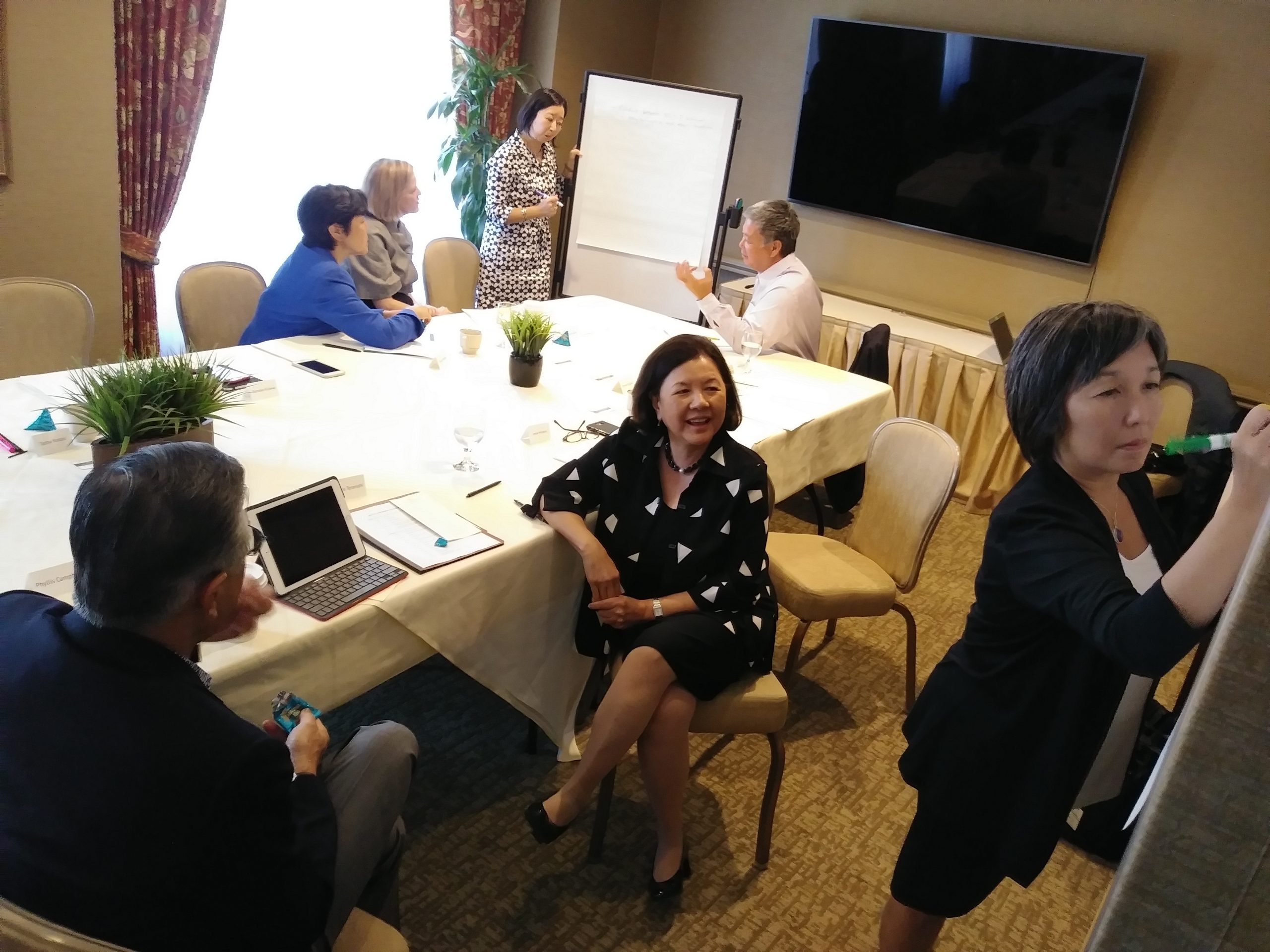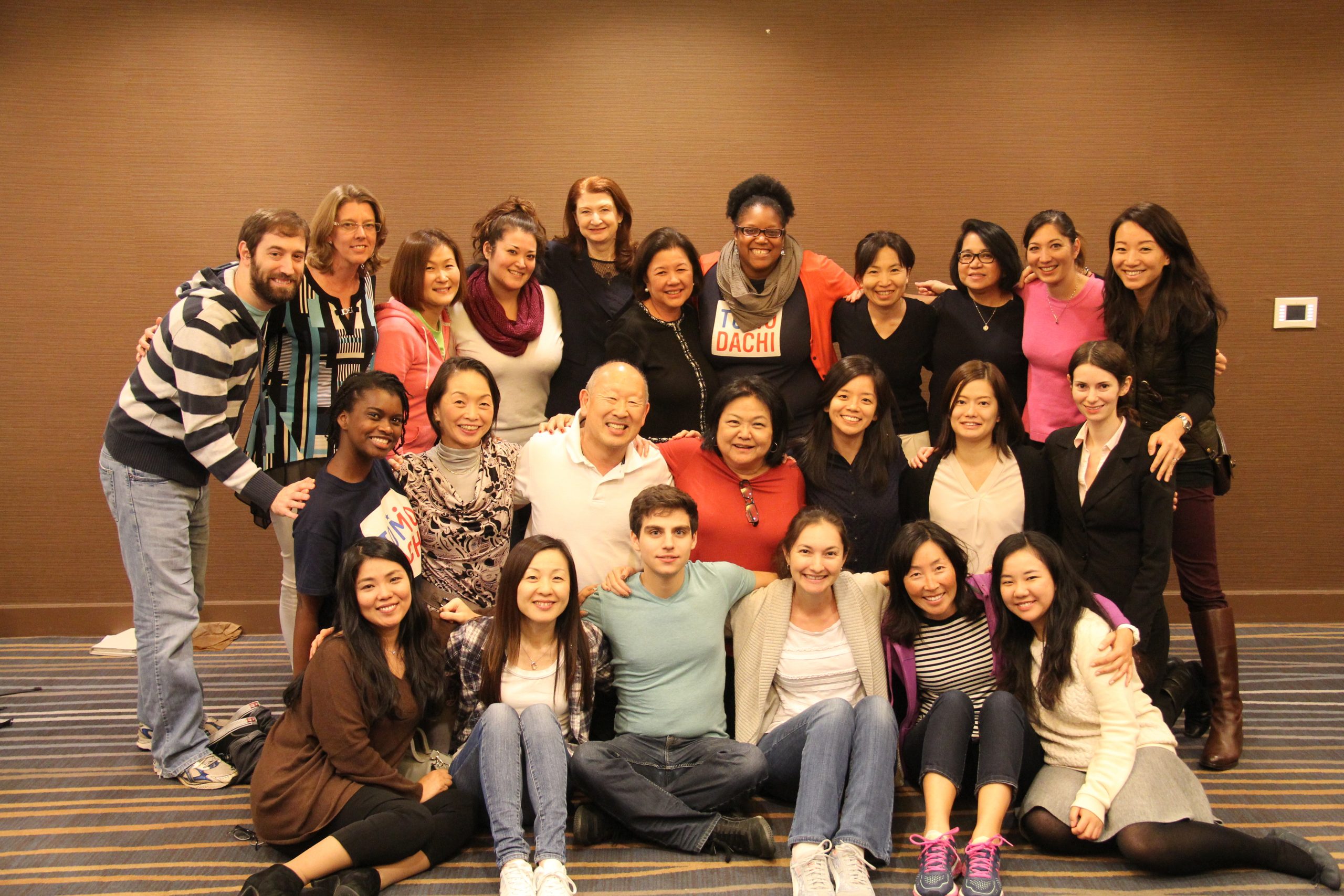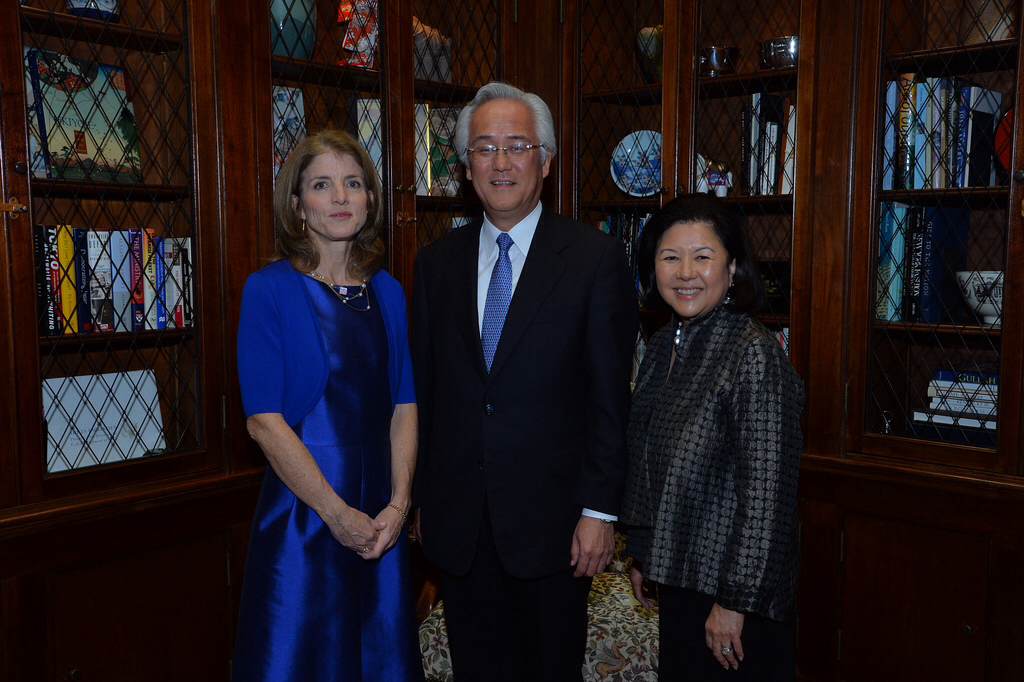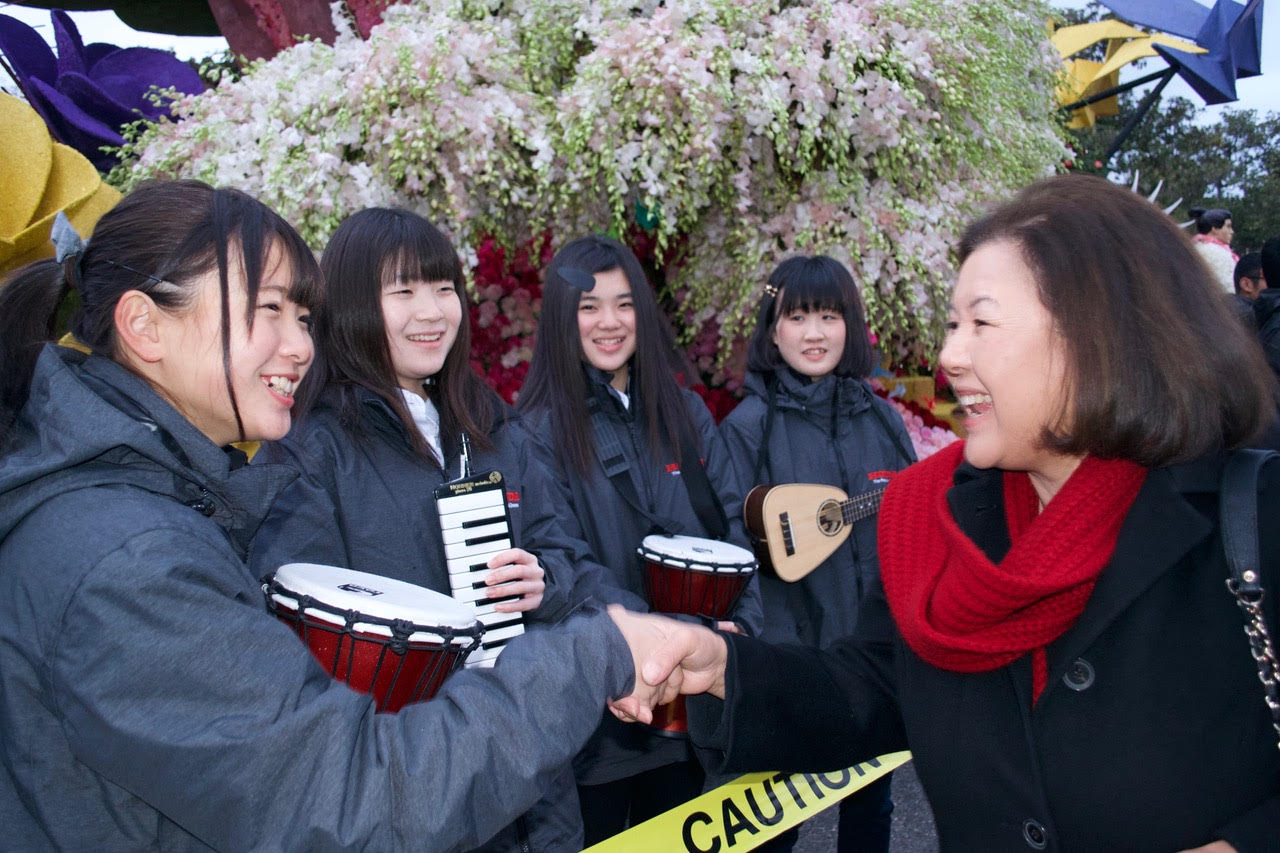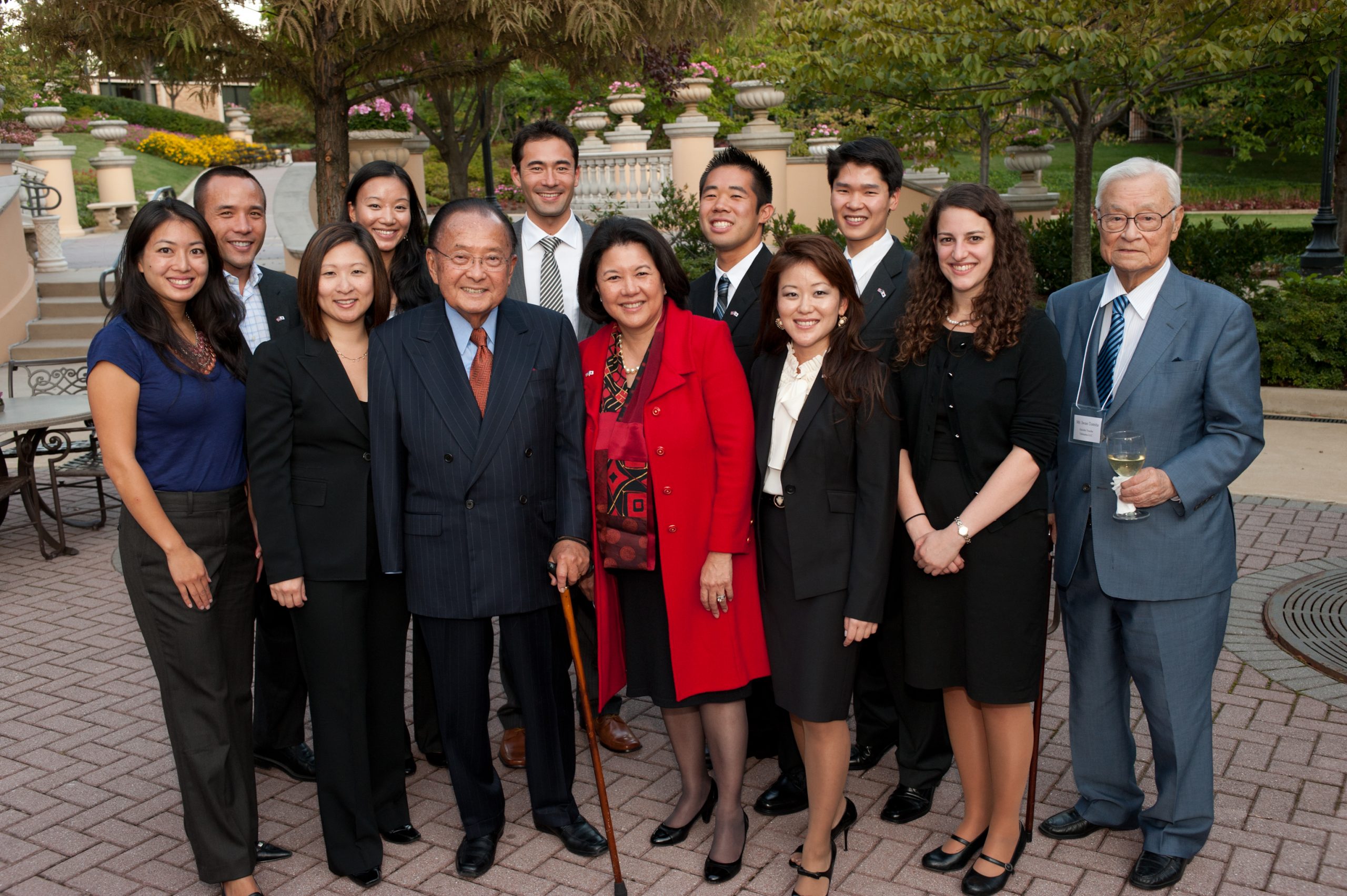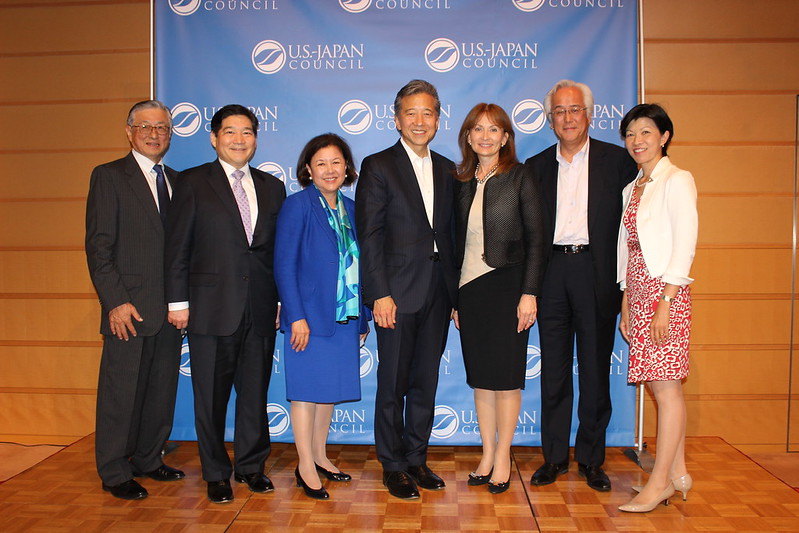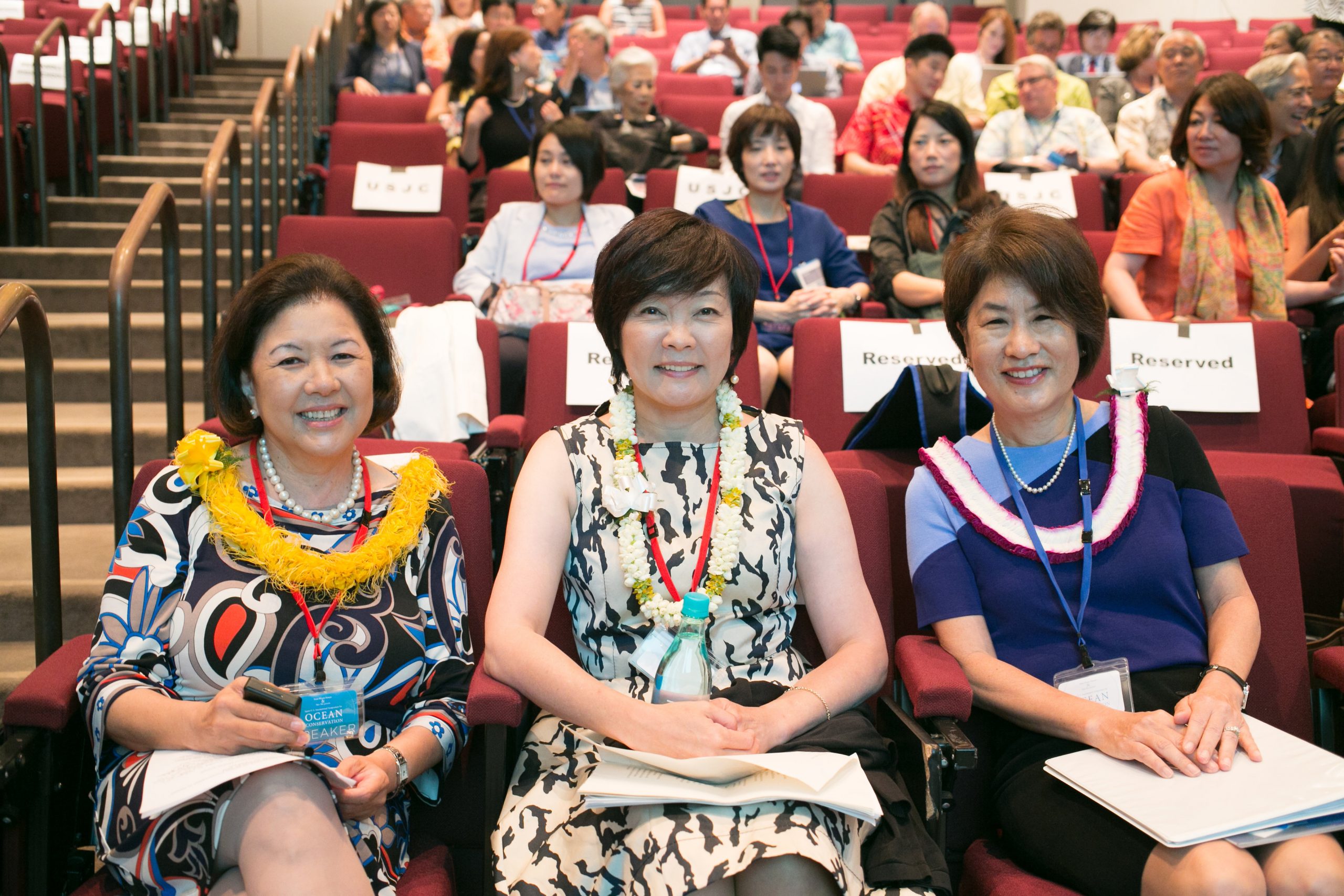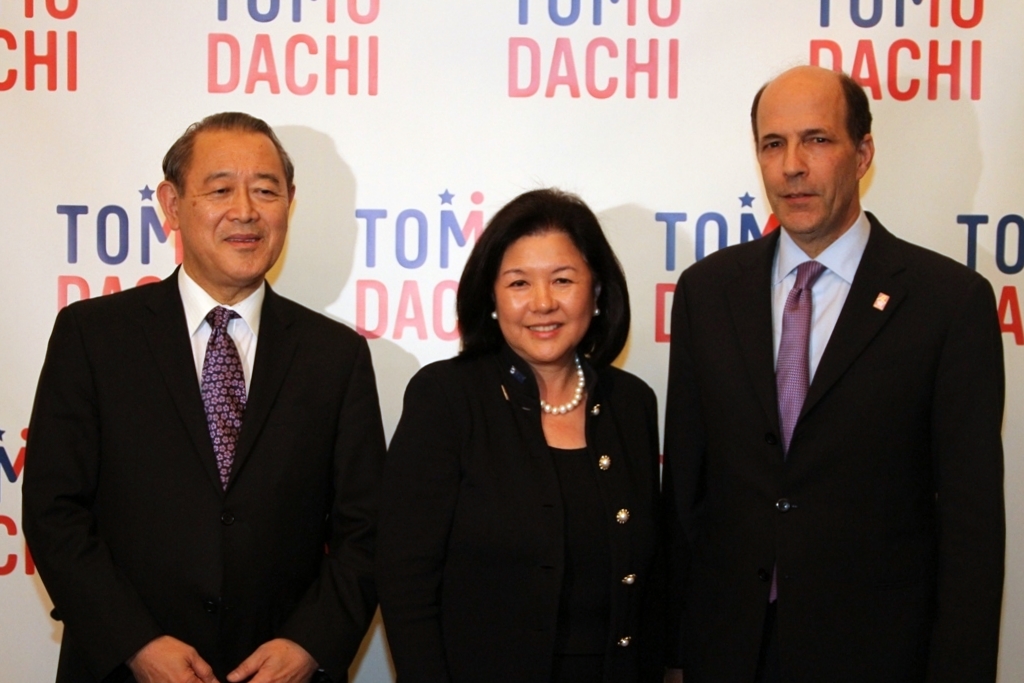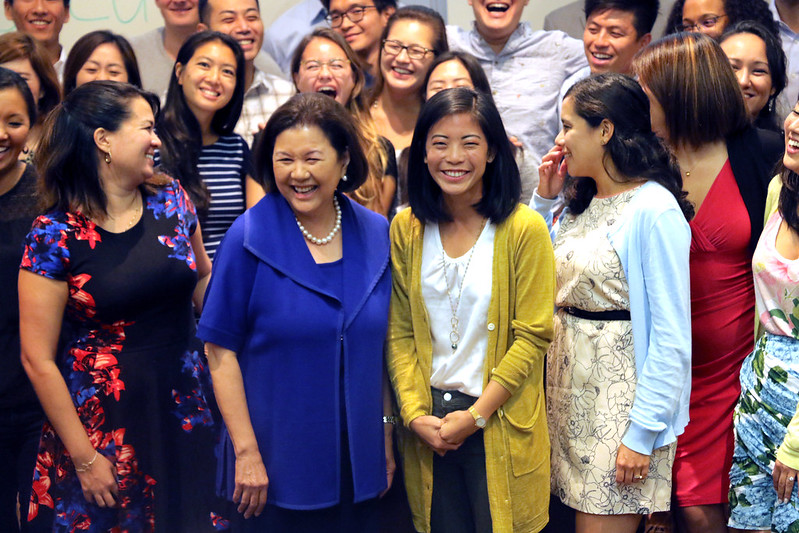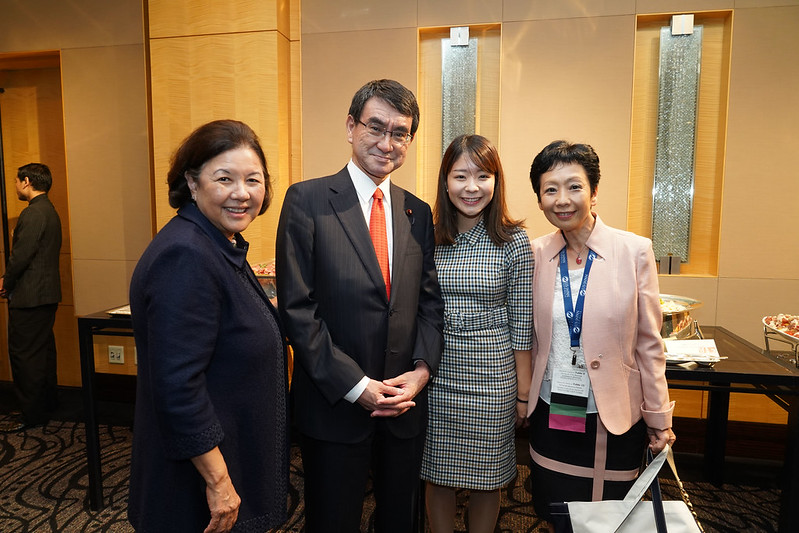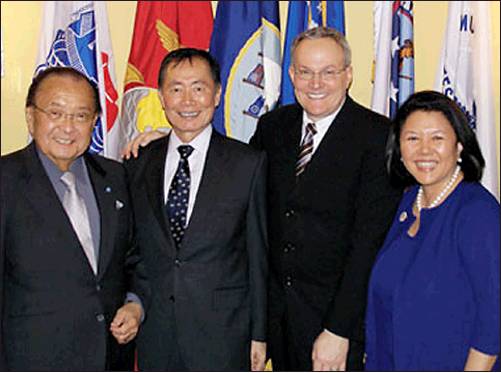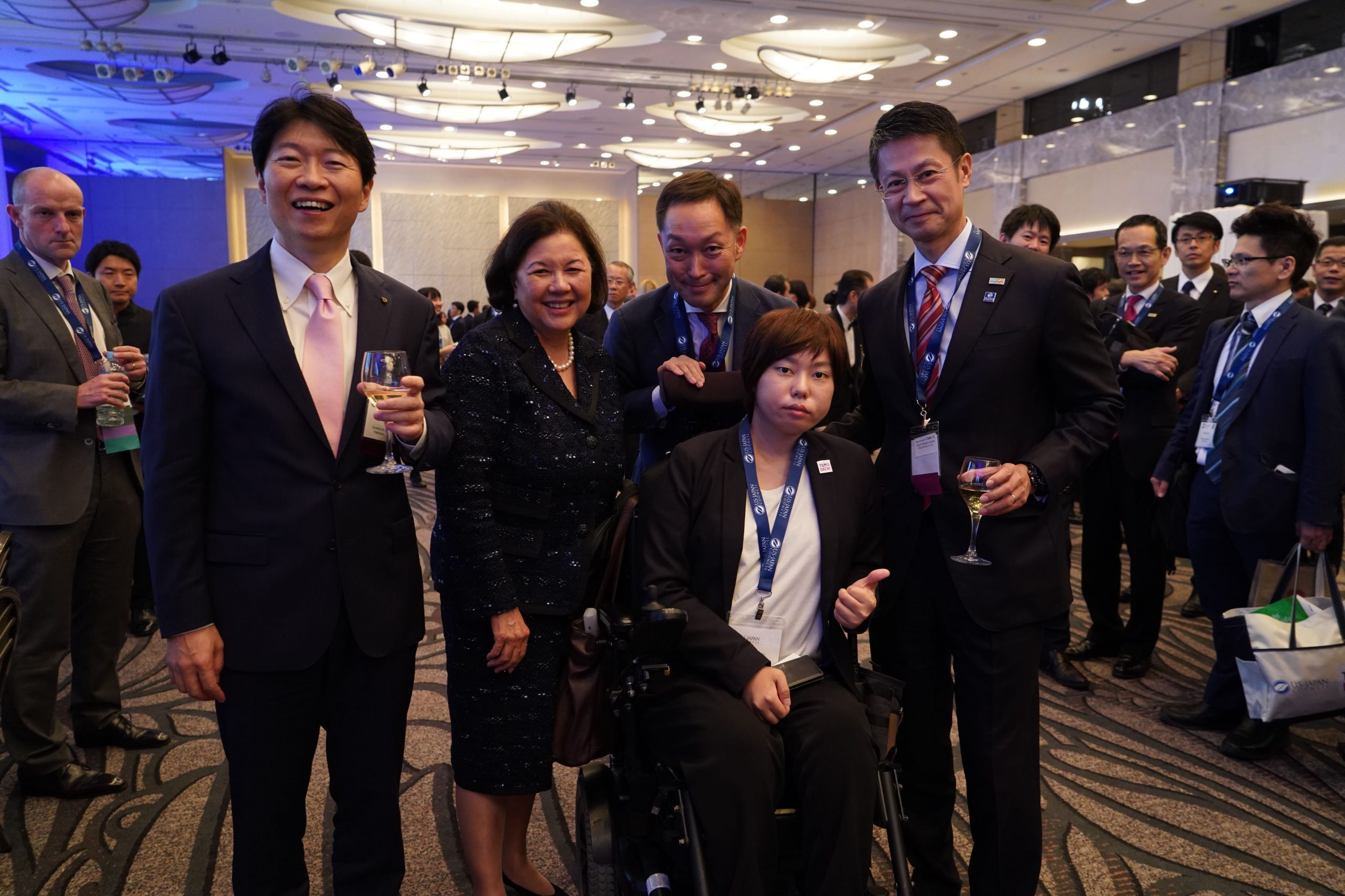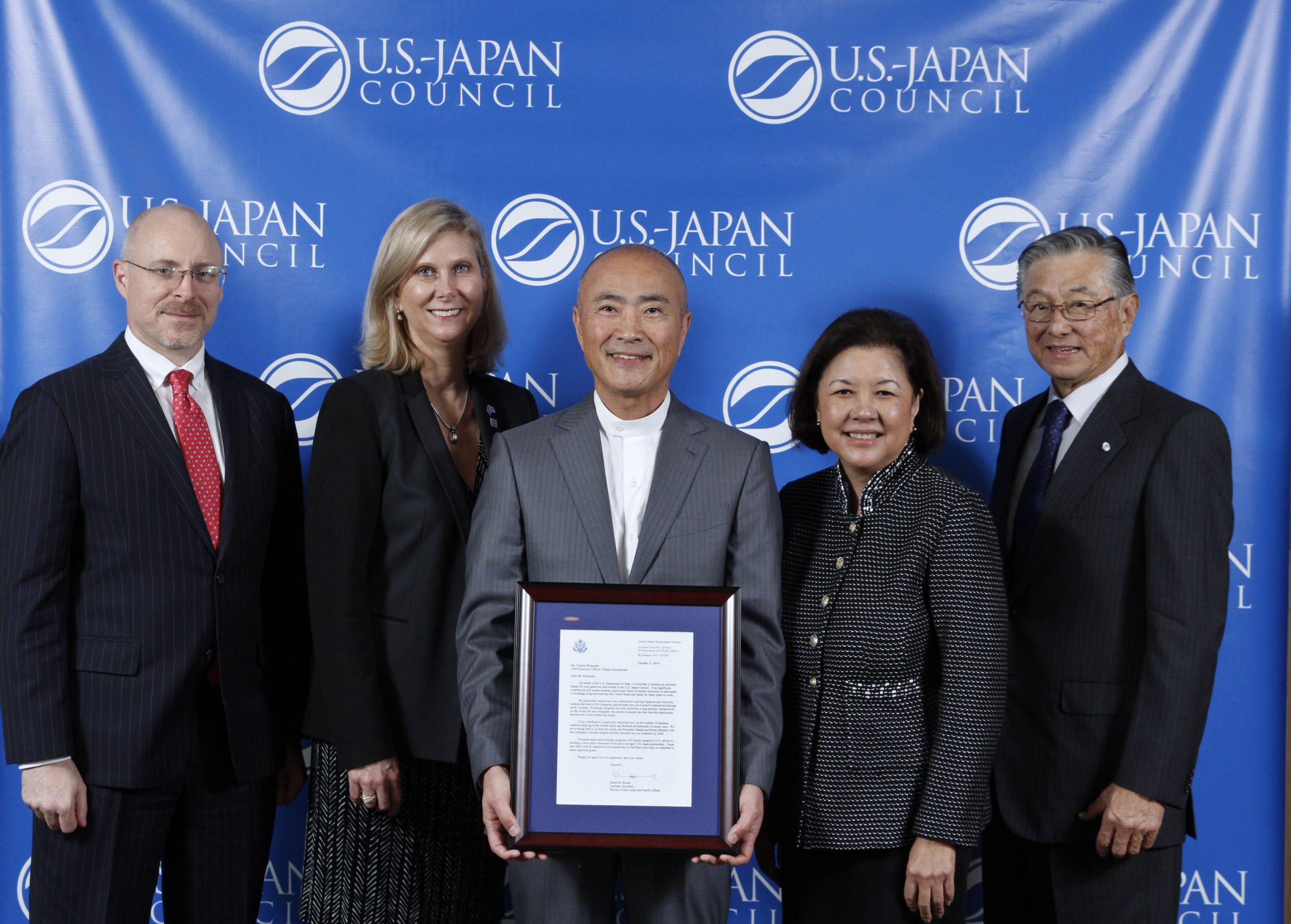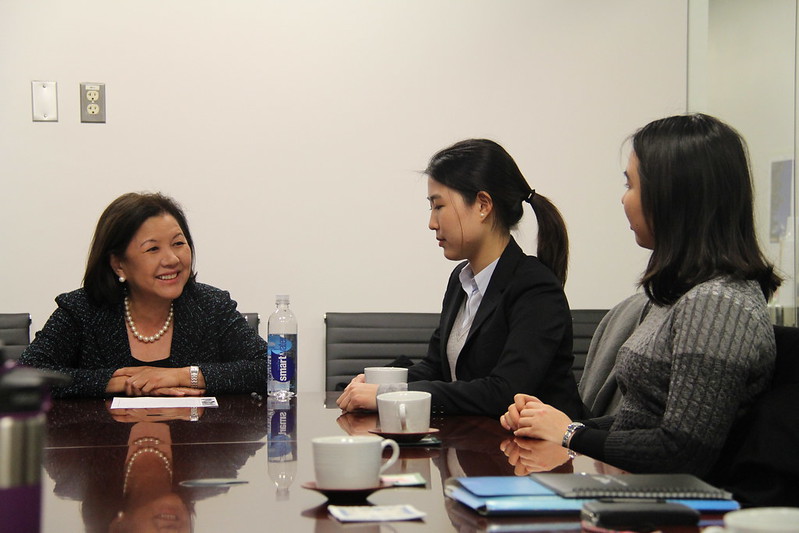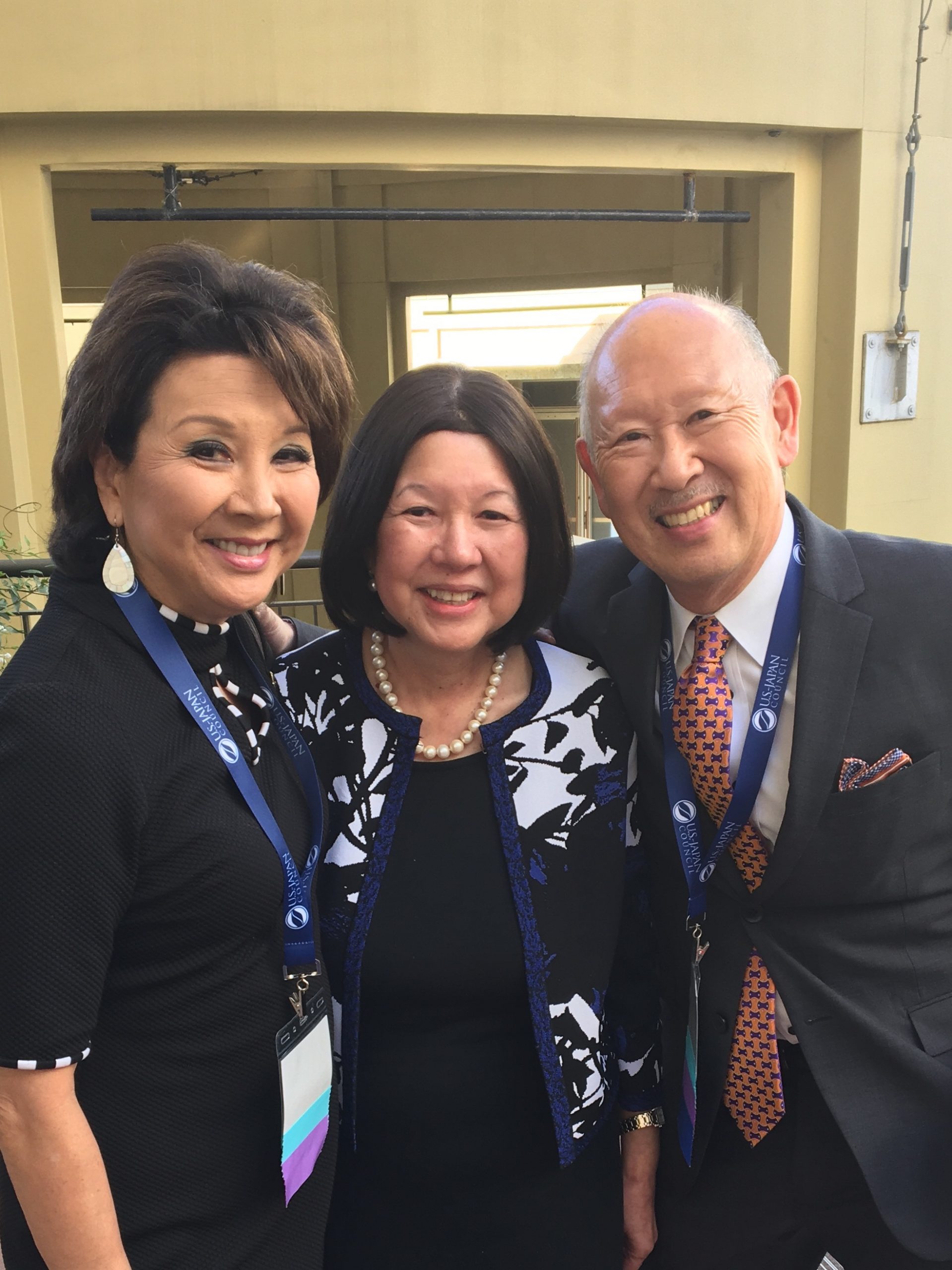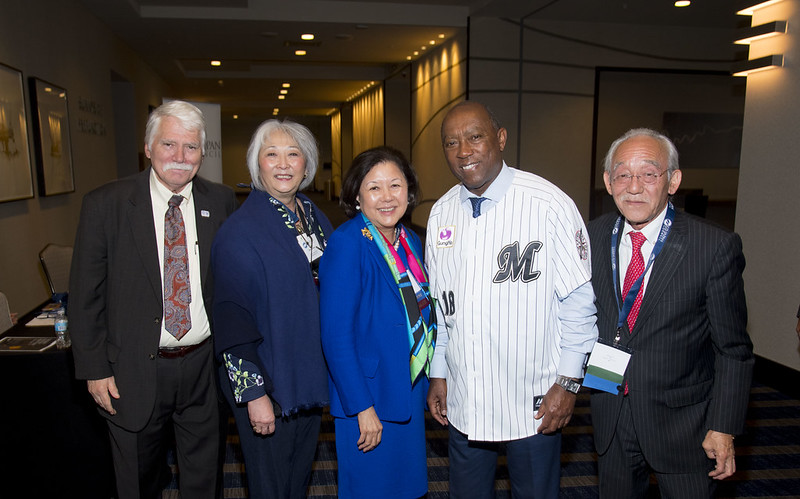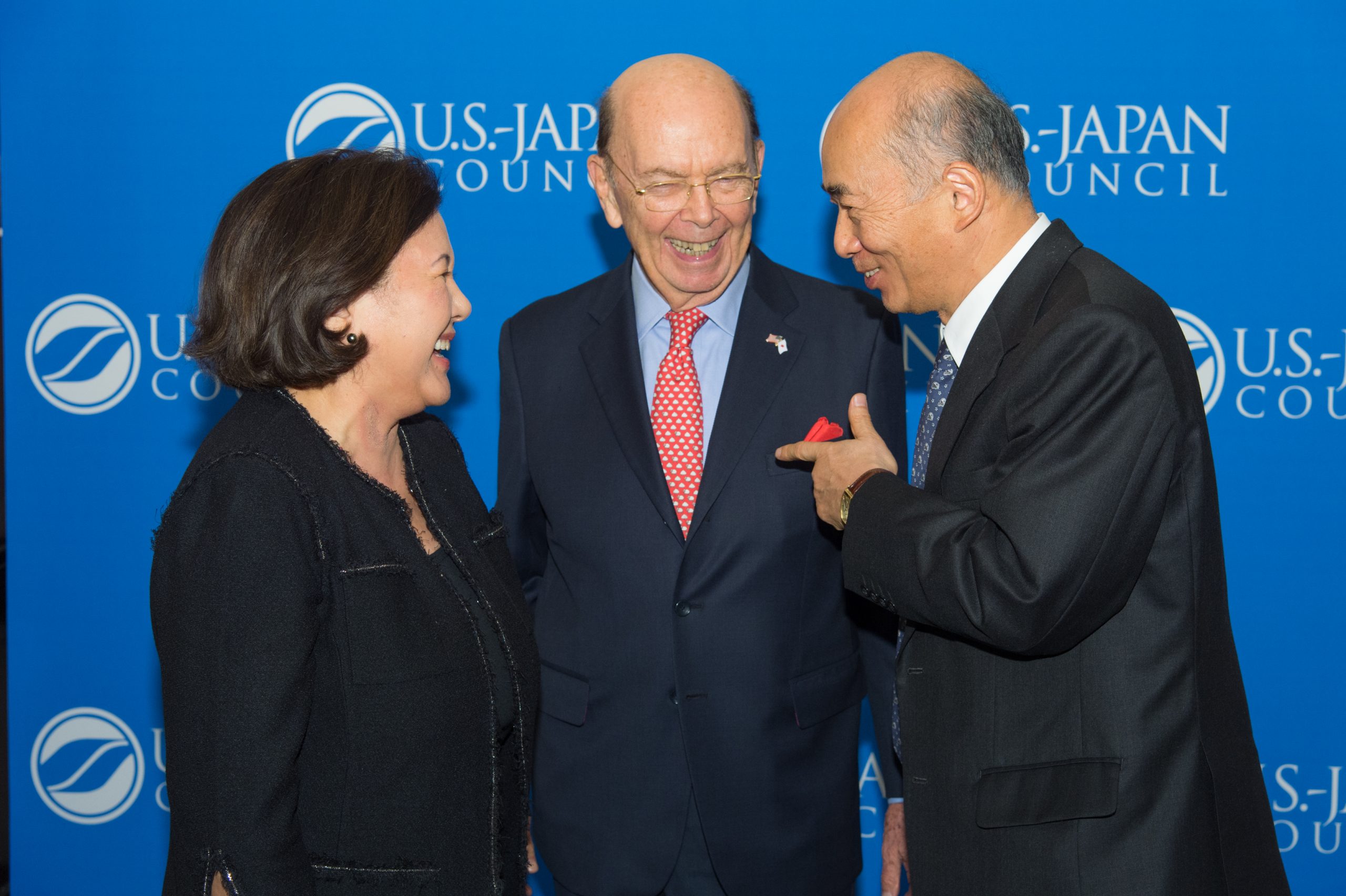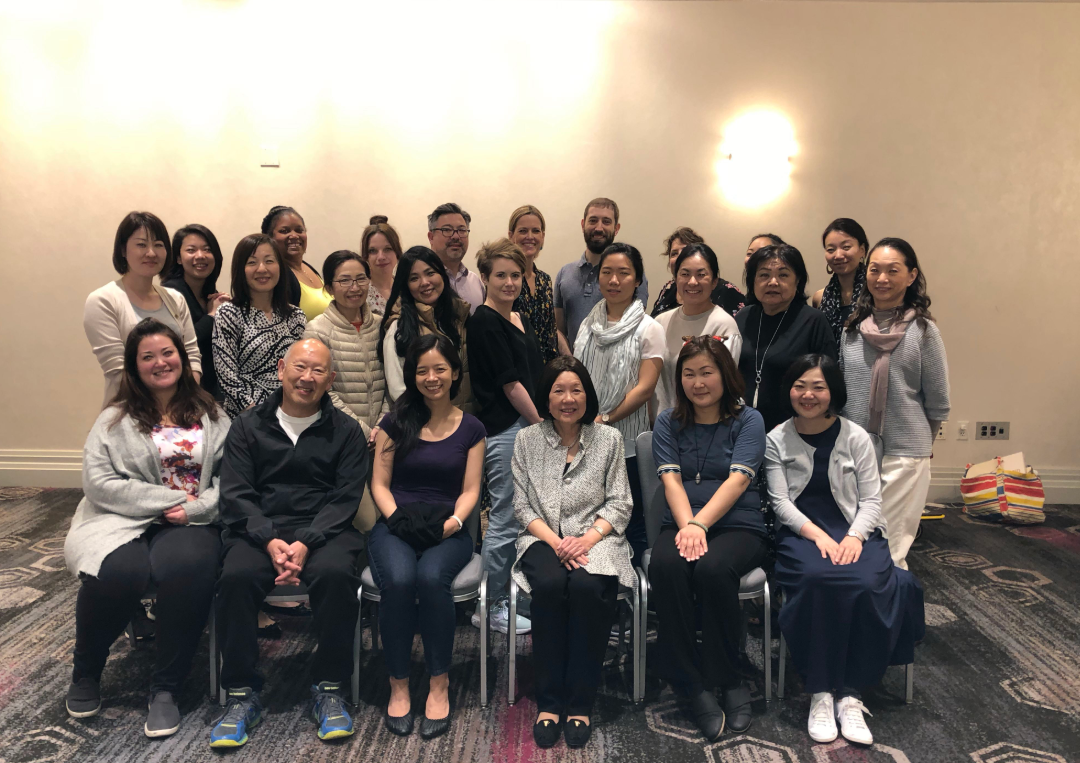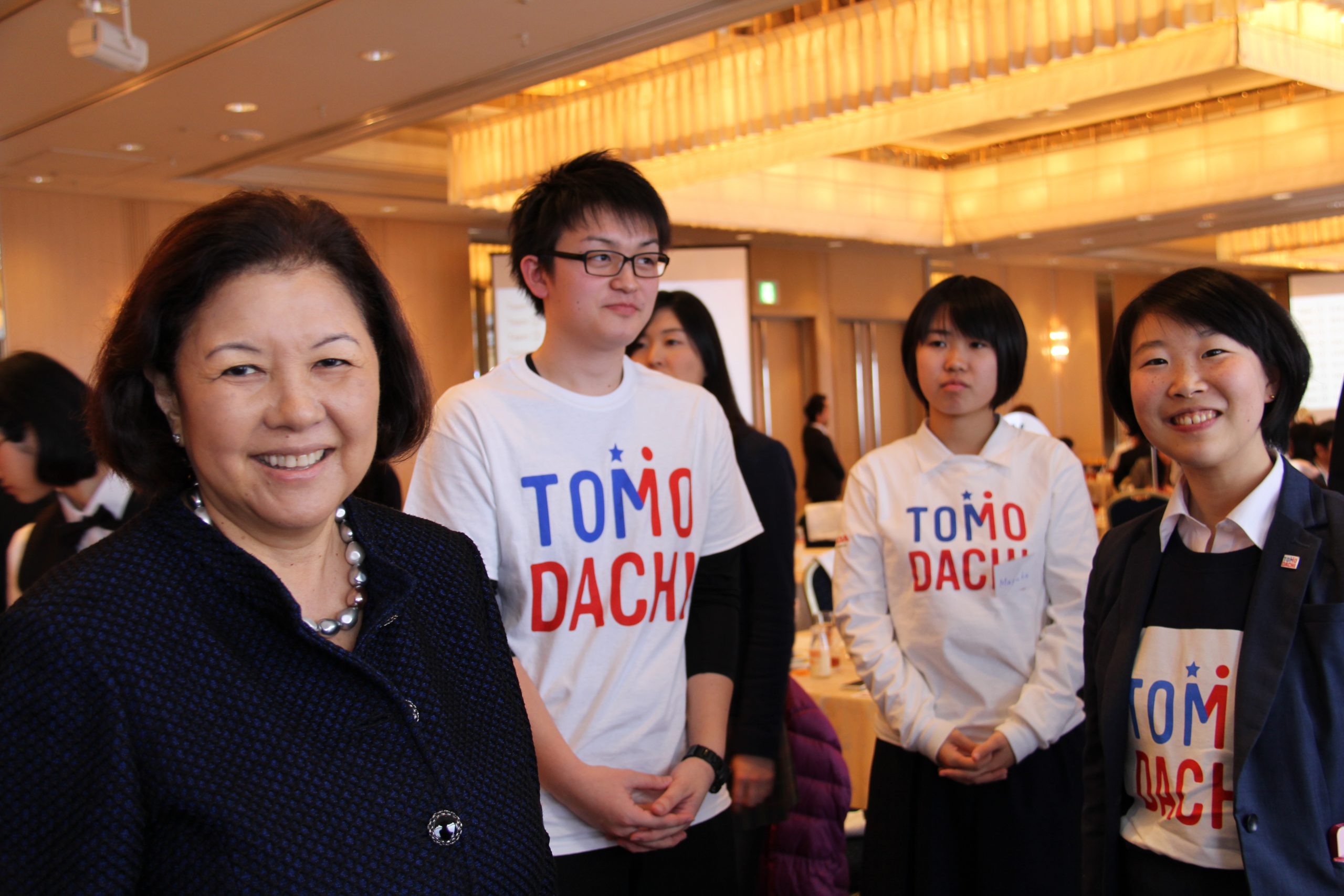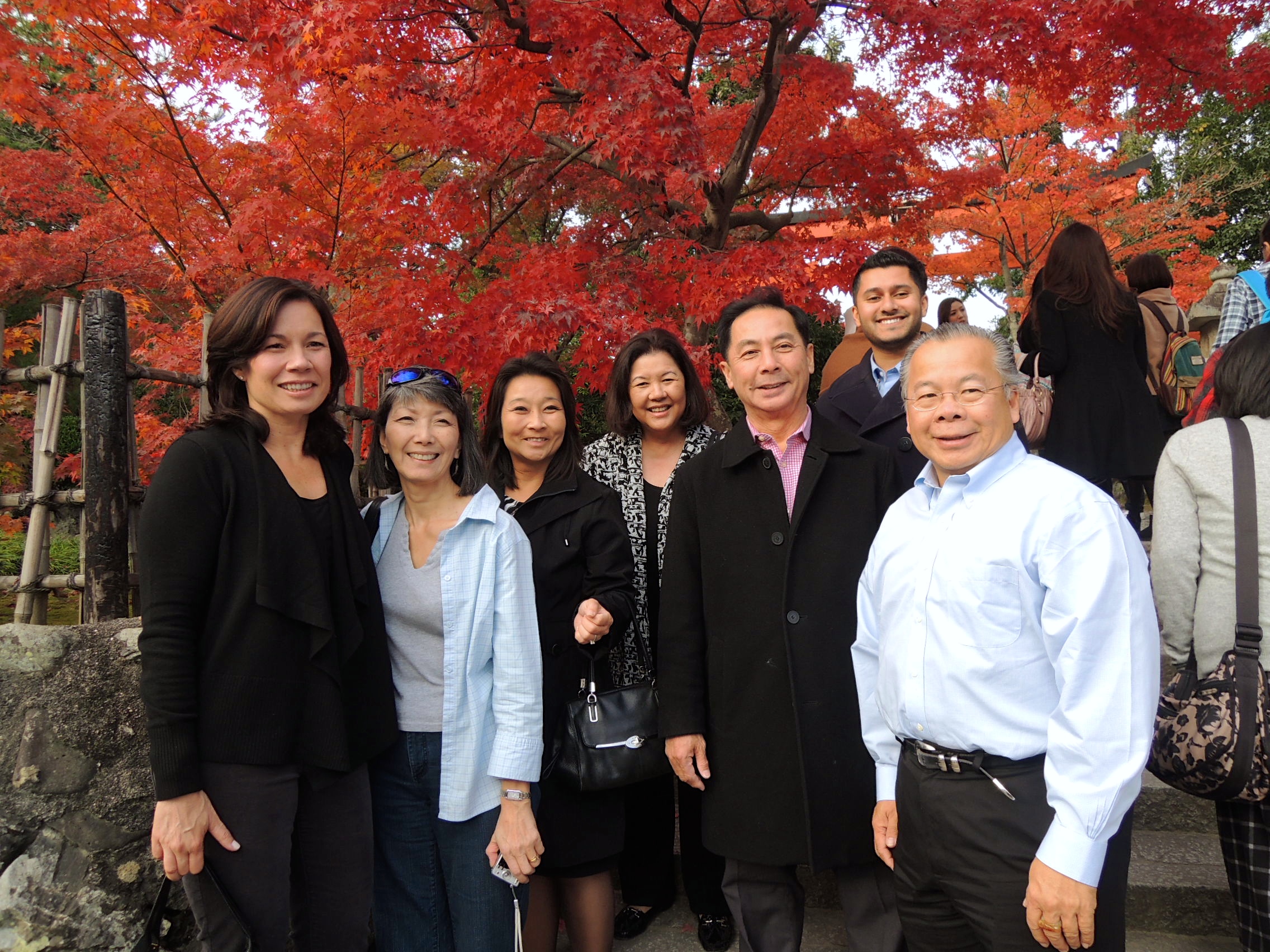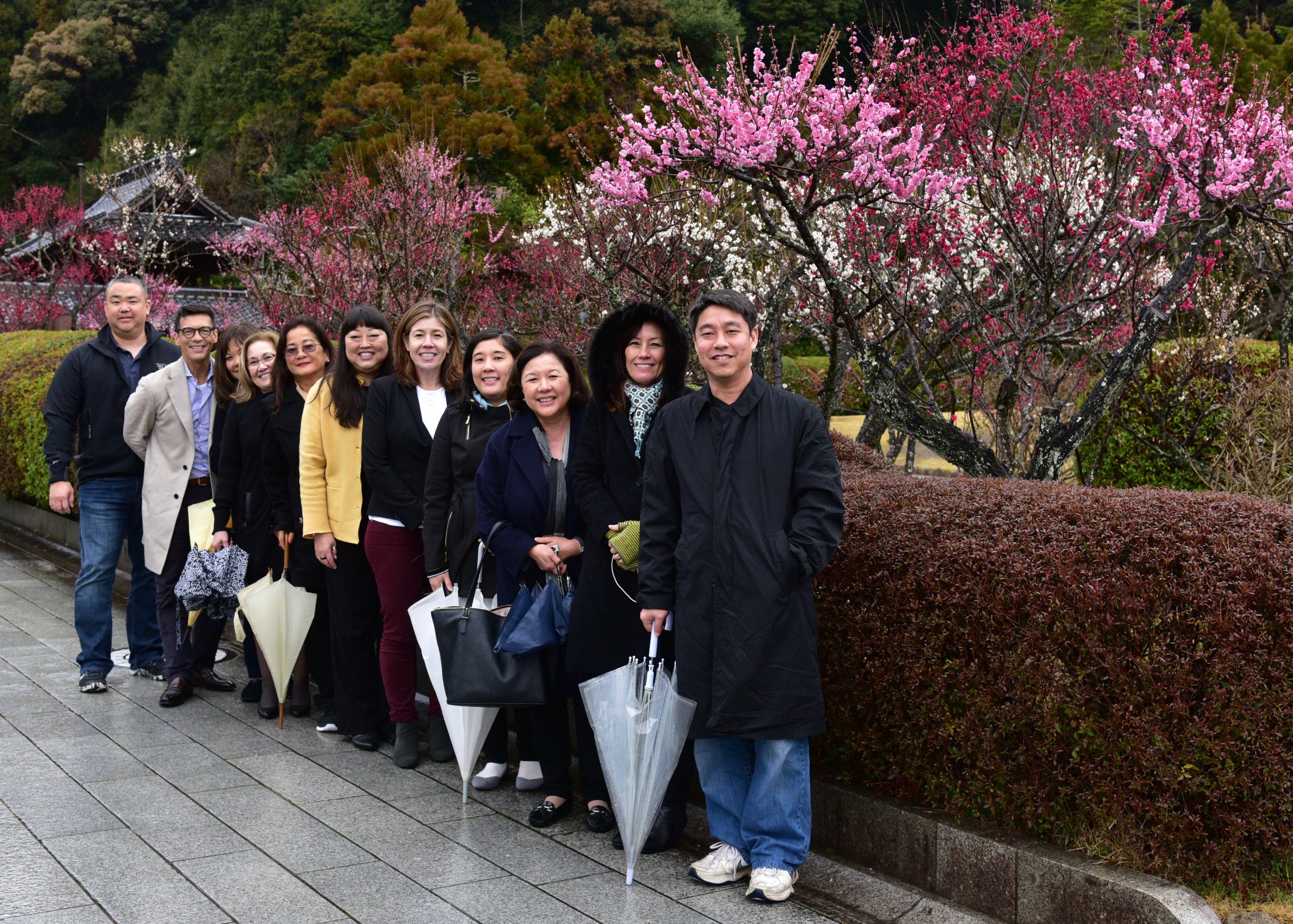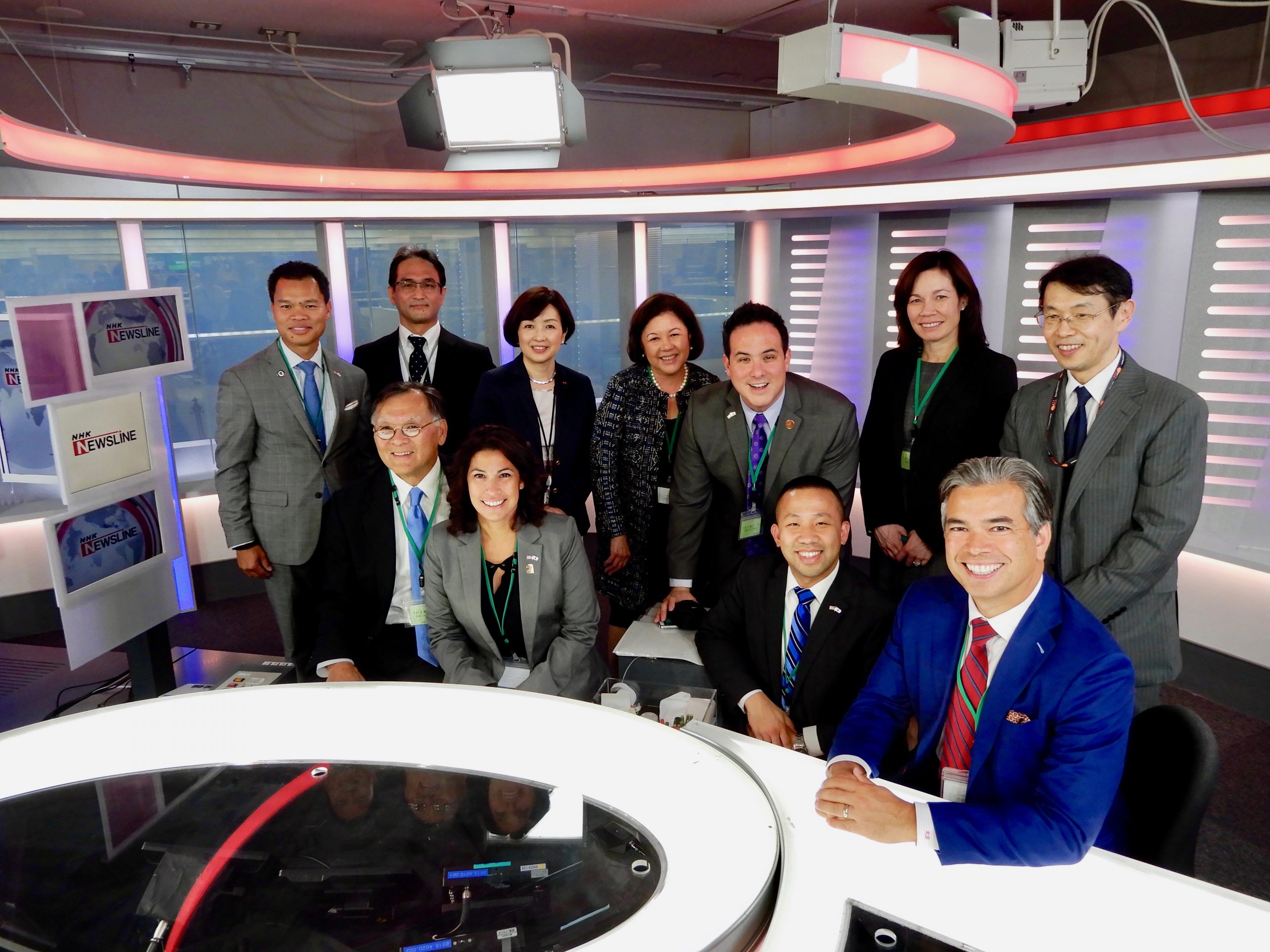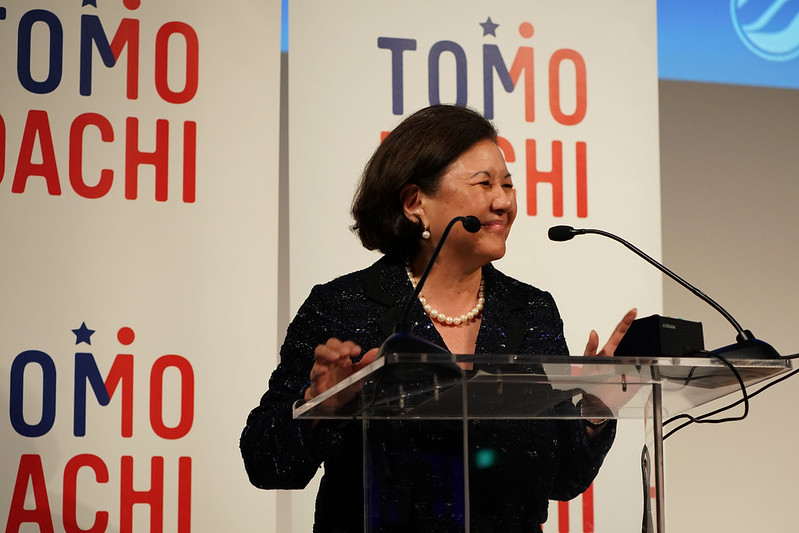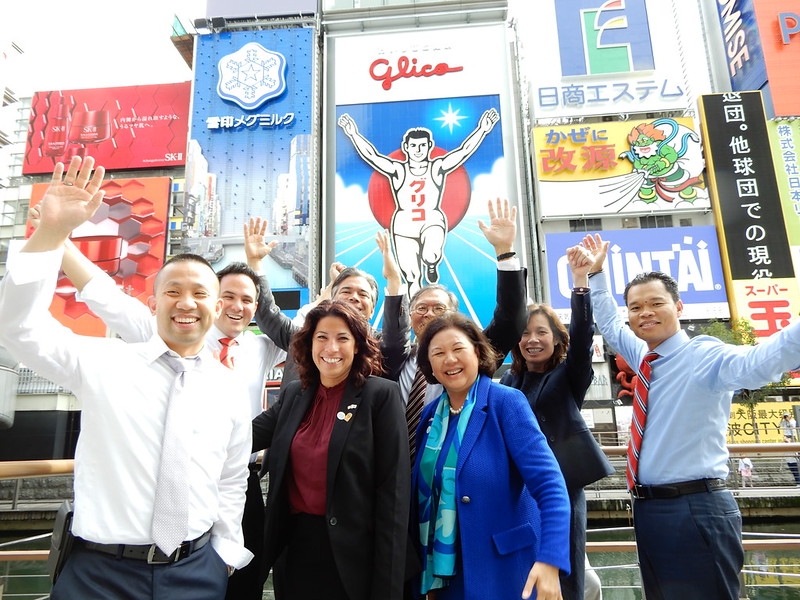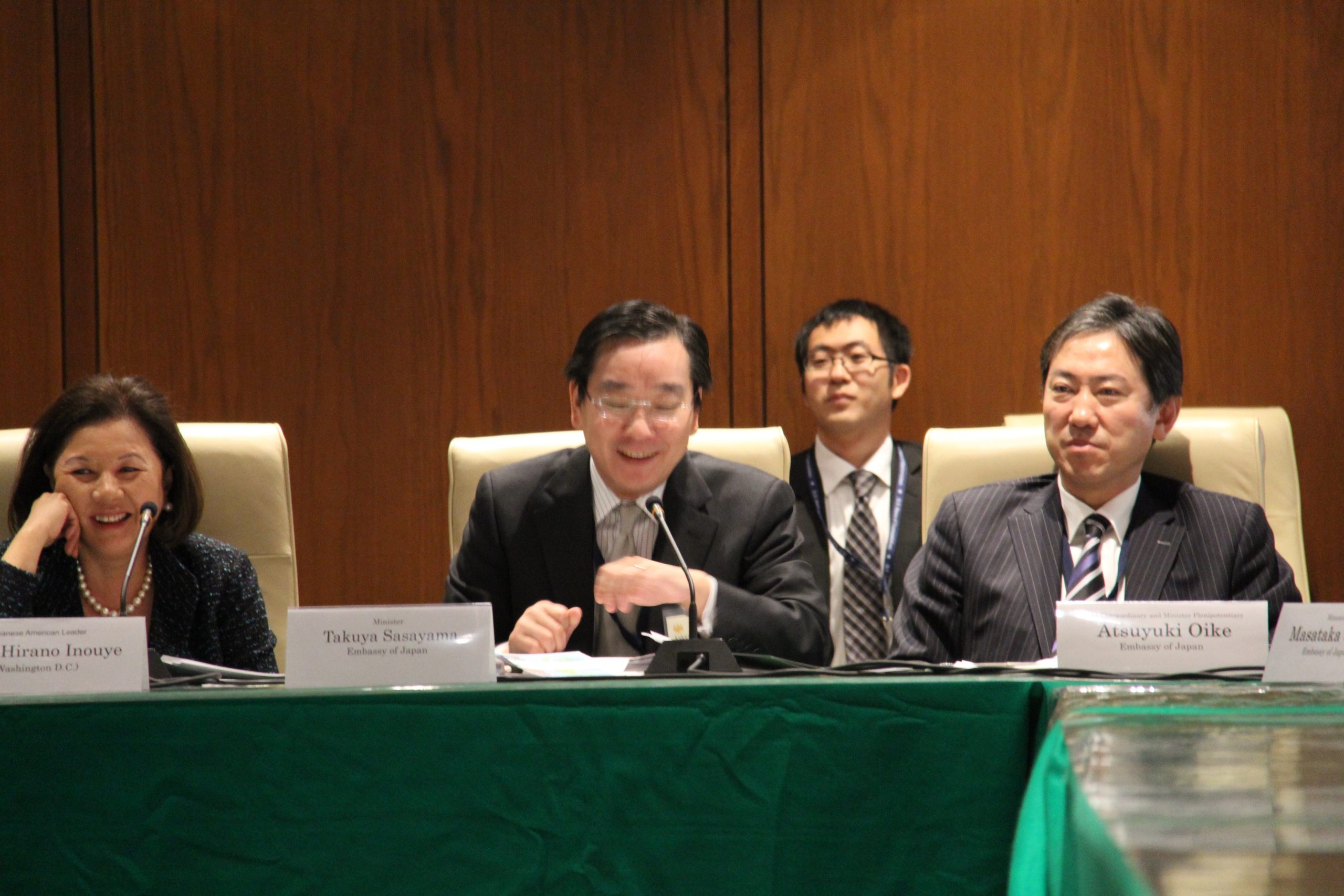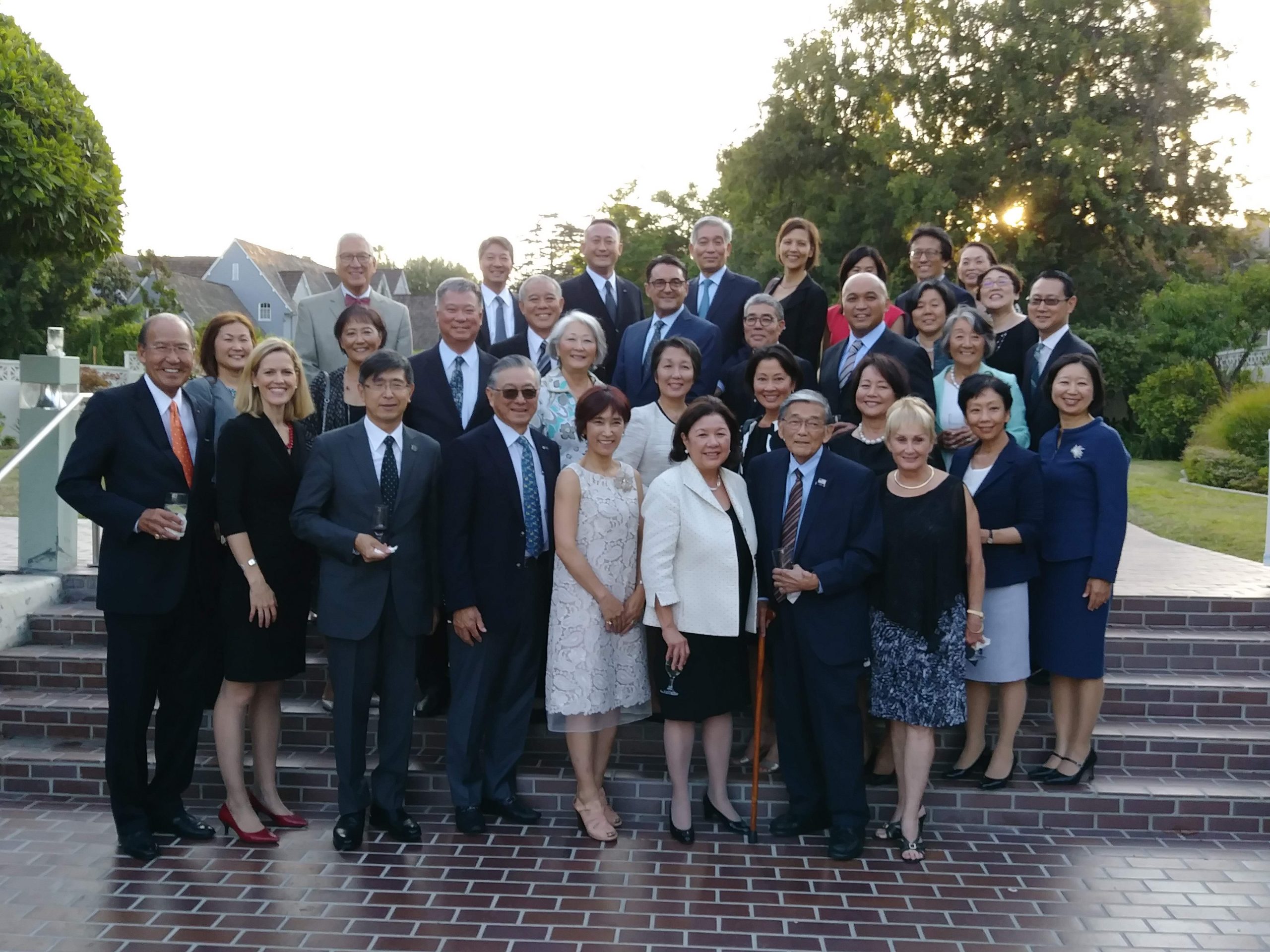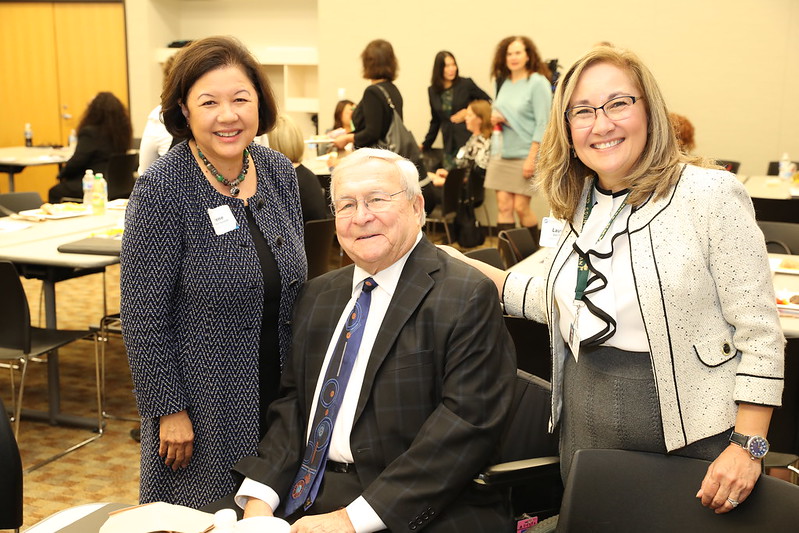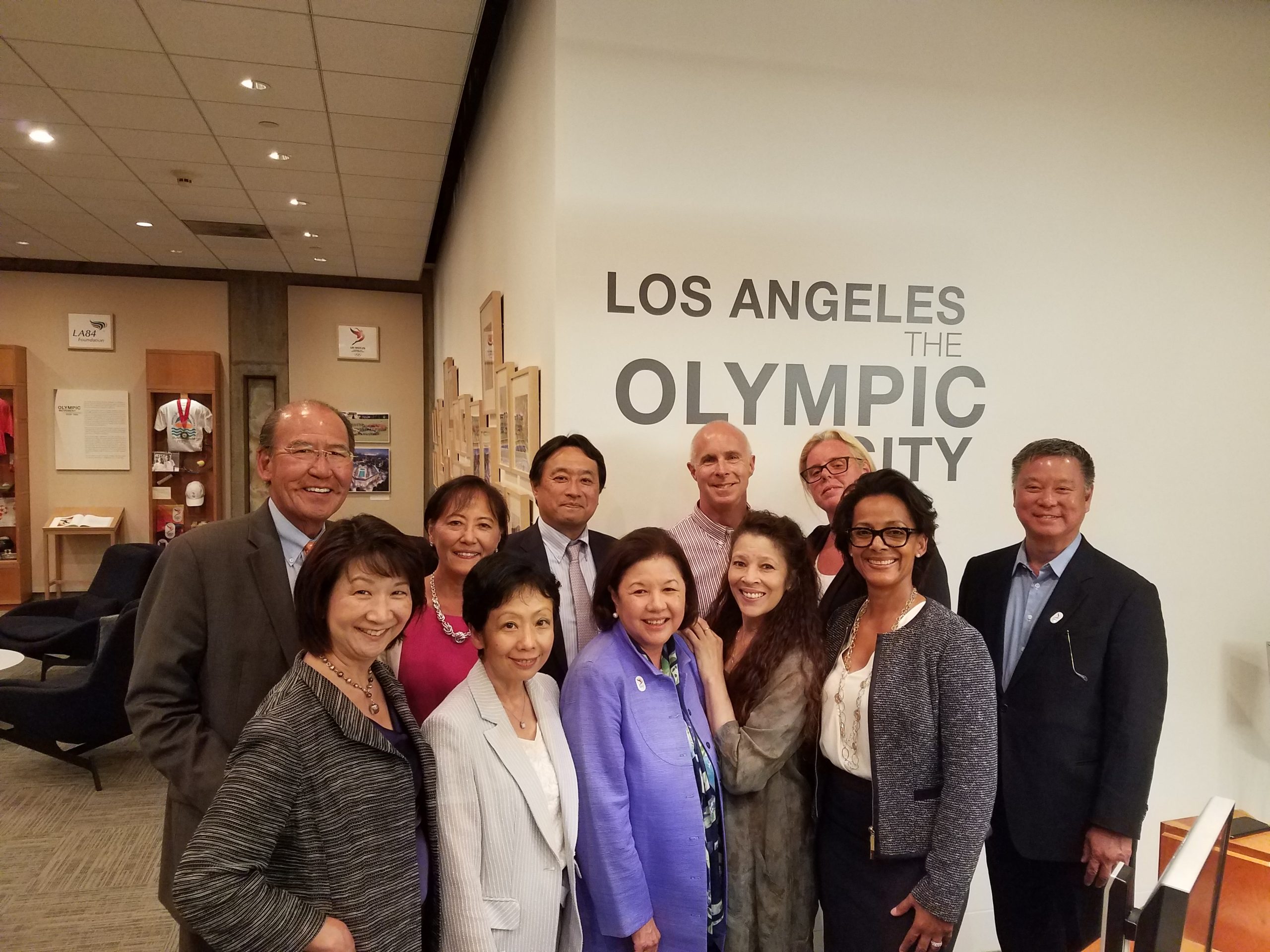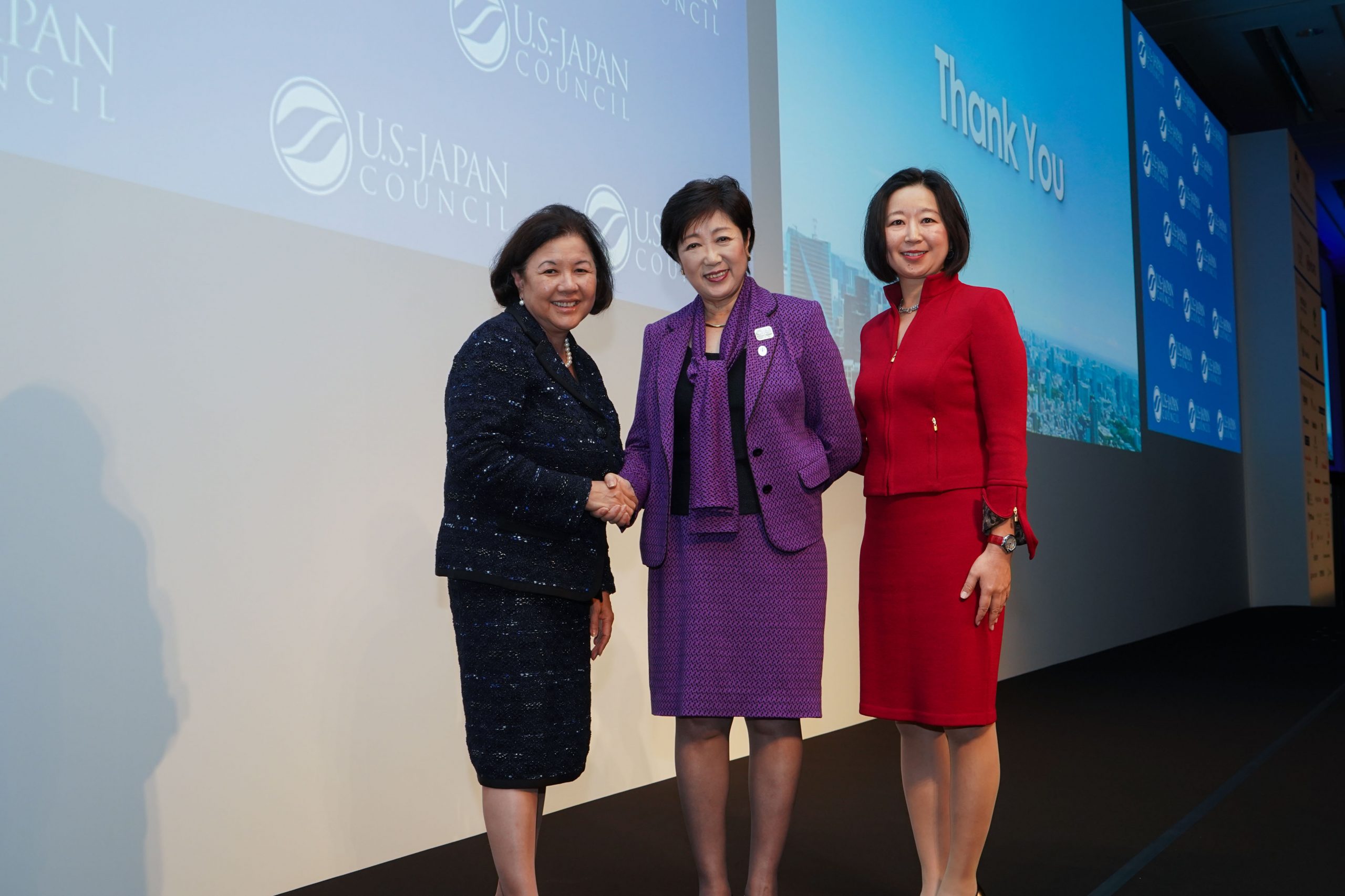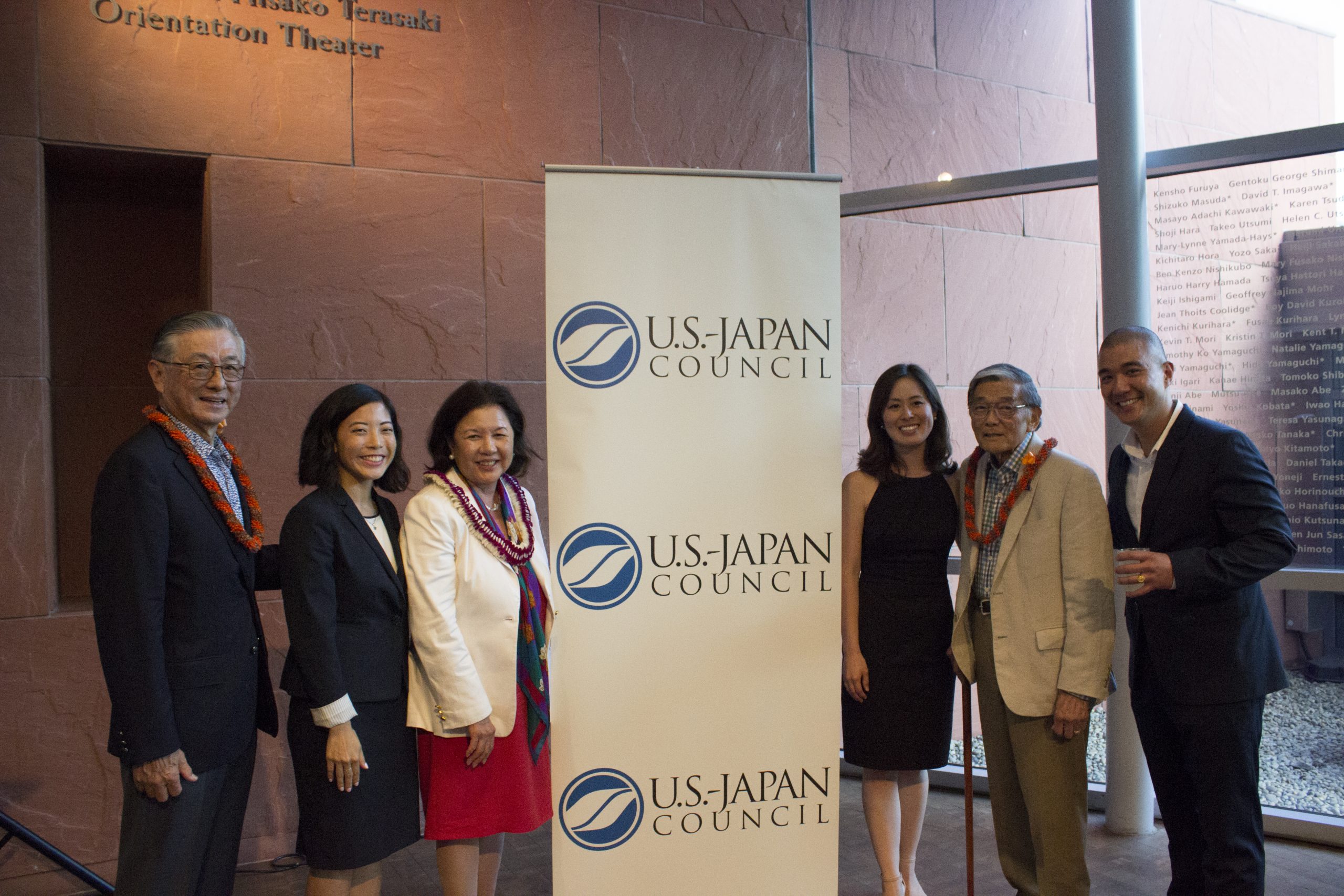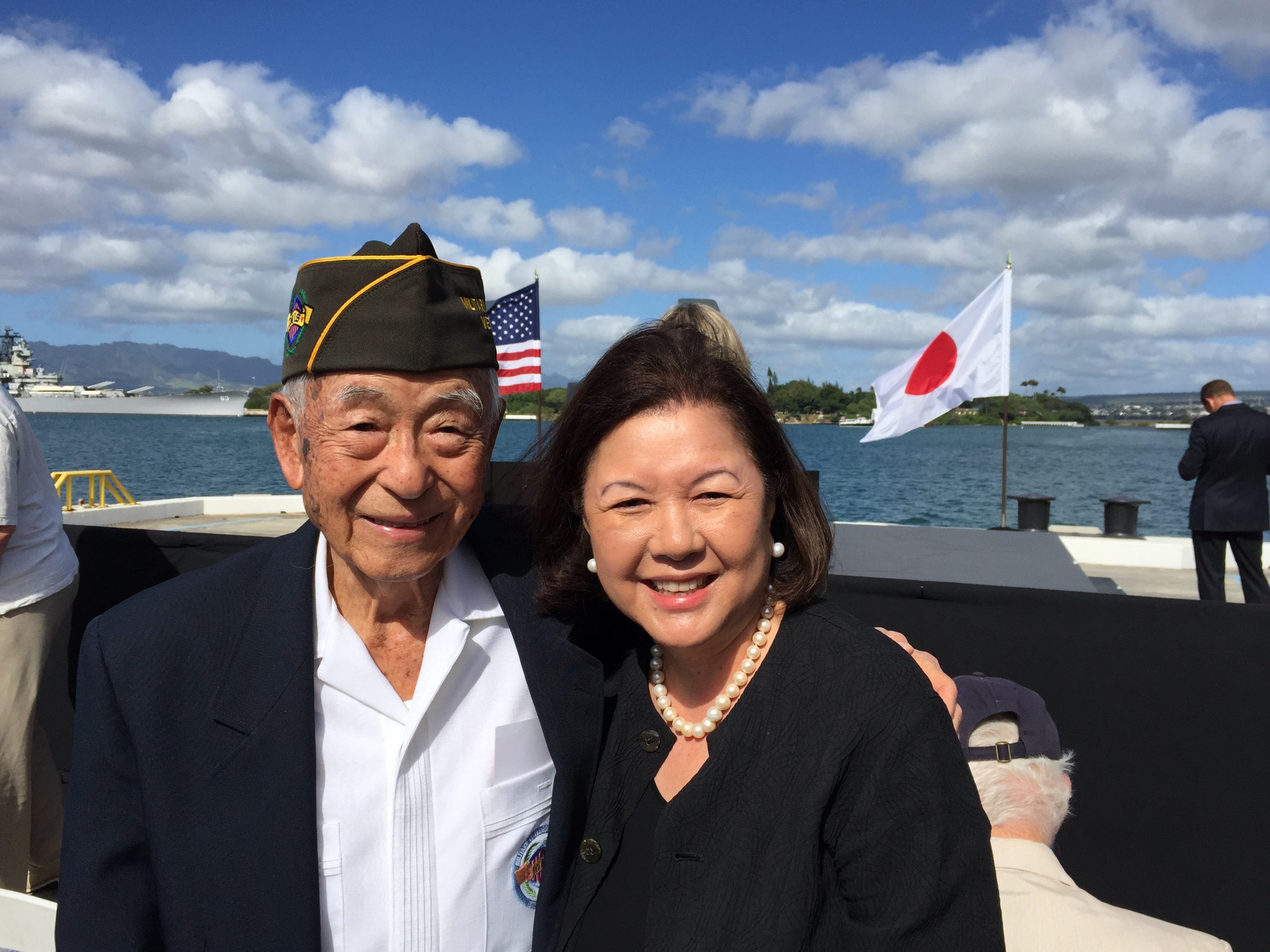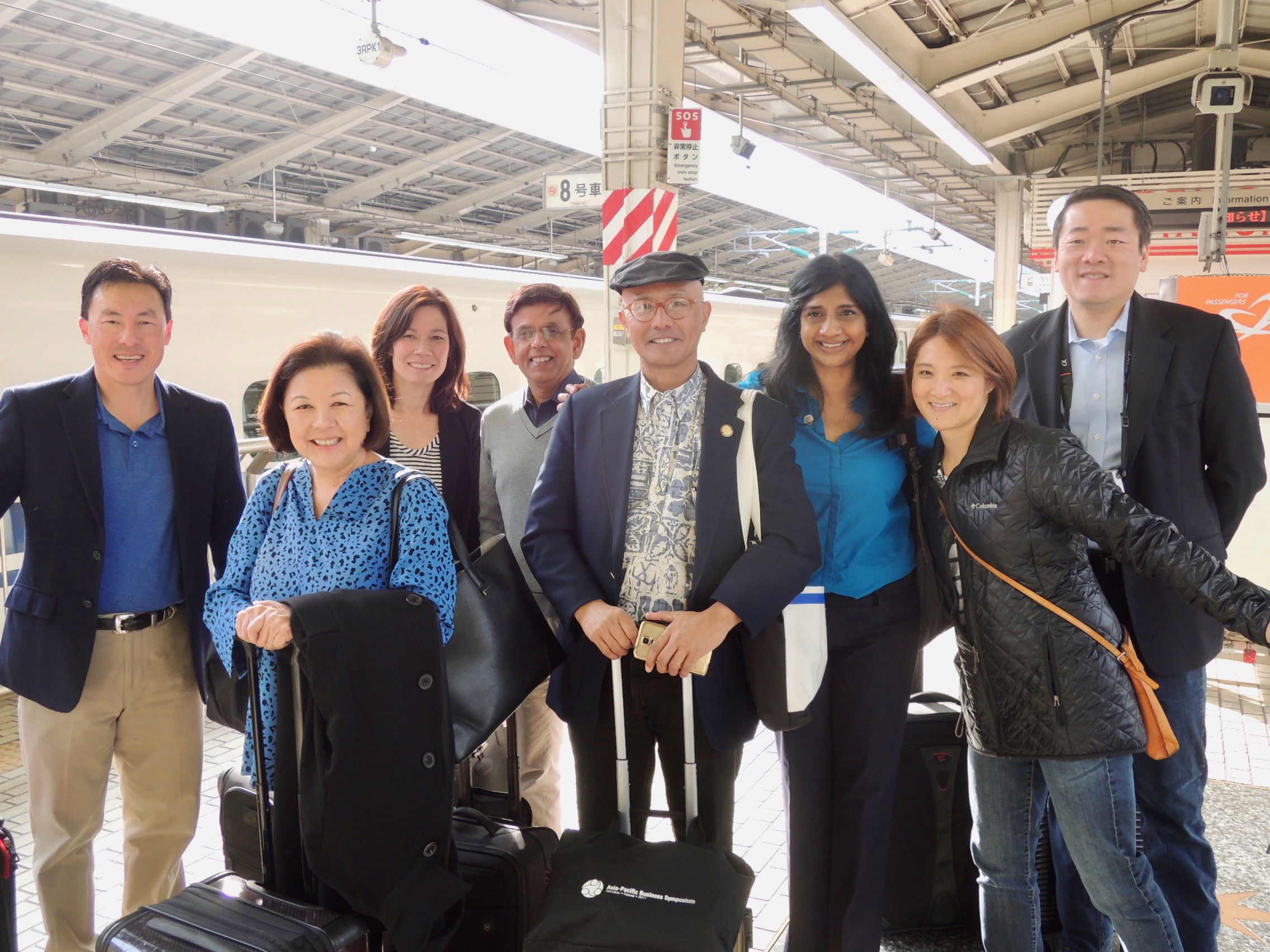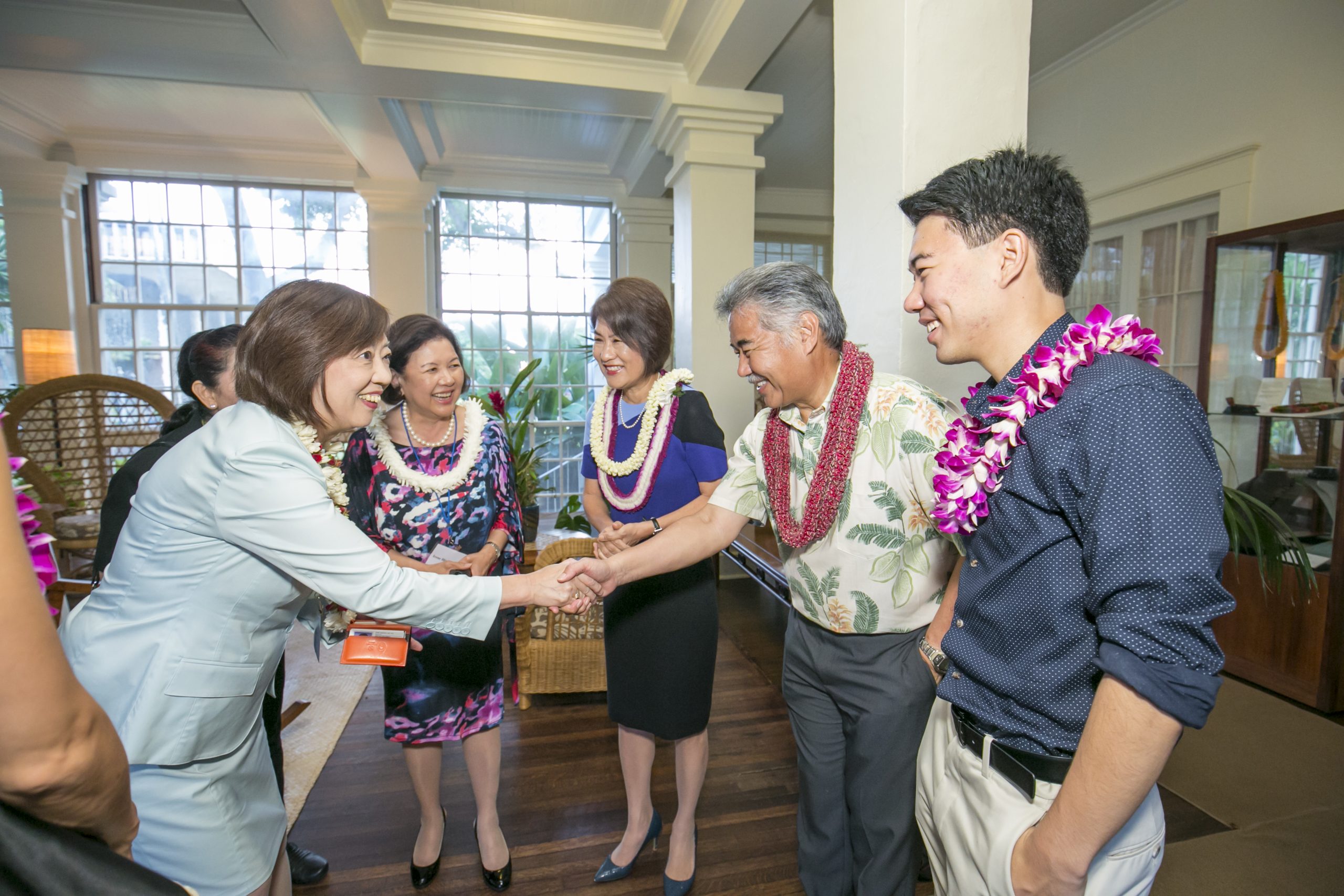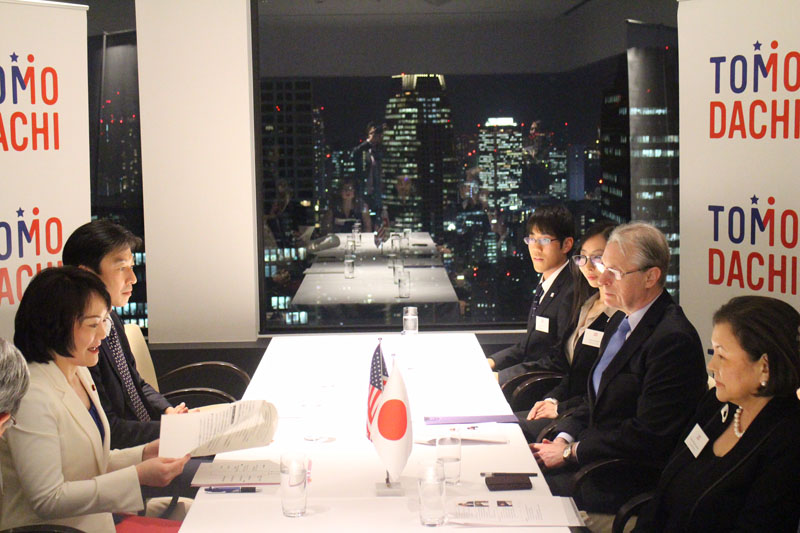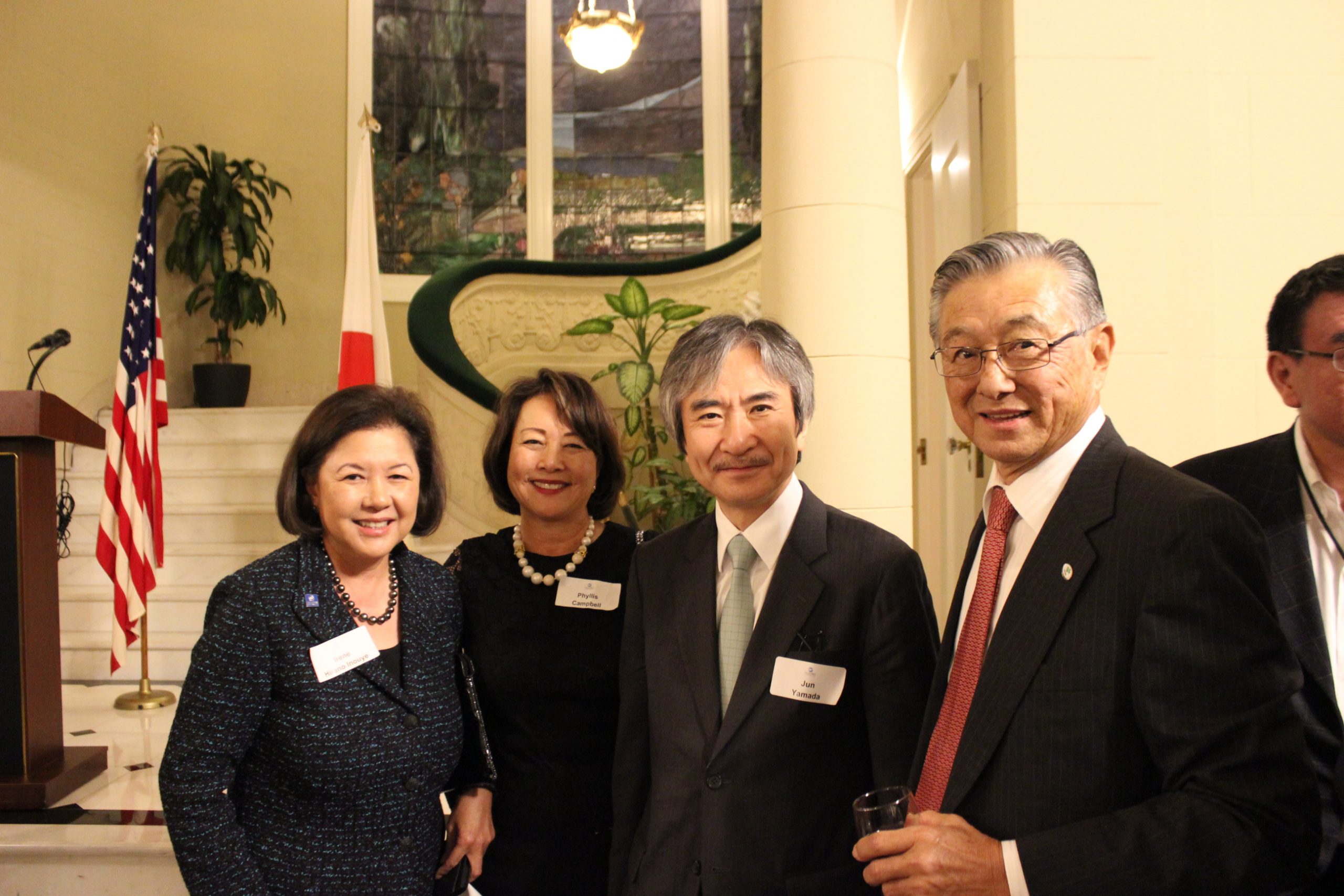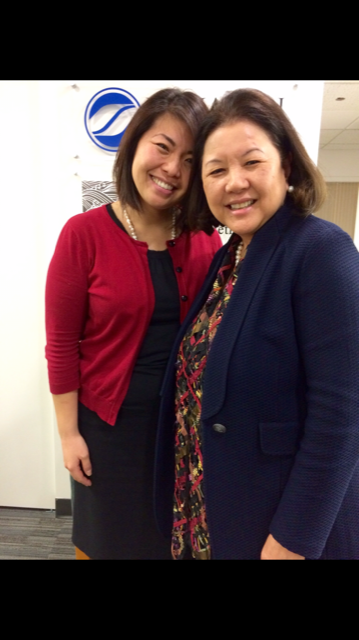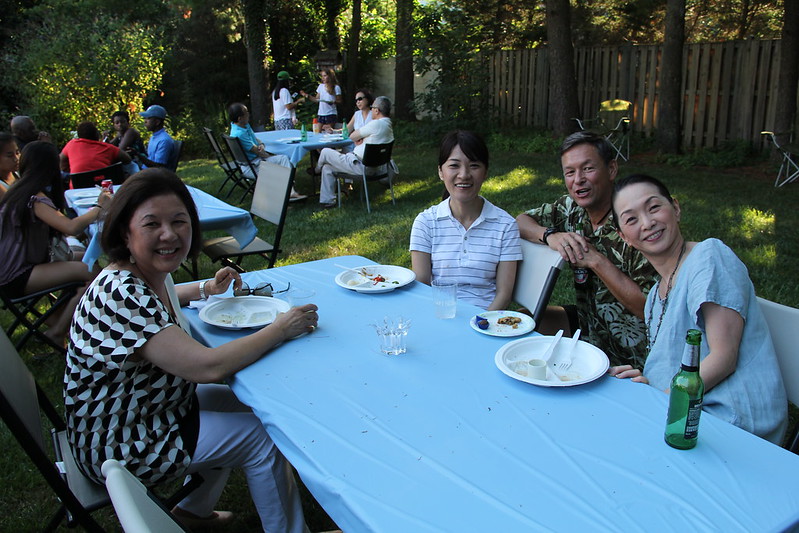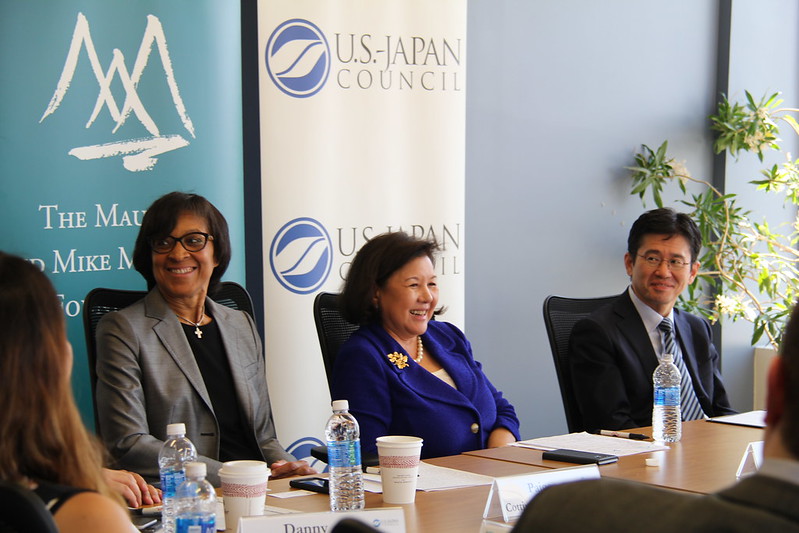 Media Highlights of Irene's Impact
Please click here to read the many wonderful articles in the news about Irene's profound impact throughout her life.
Accomplishments
Irene Hirano Inouye
Oct. 7, 1948 – April 7, 2020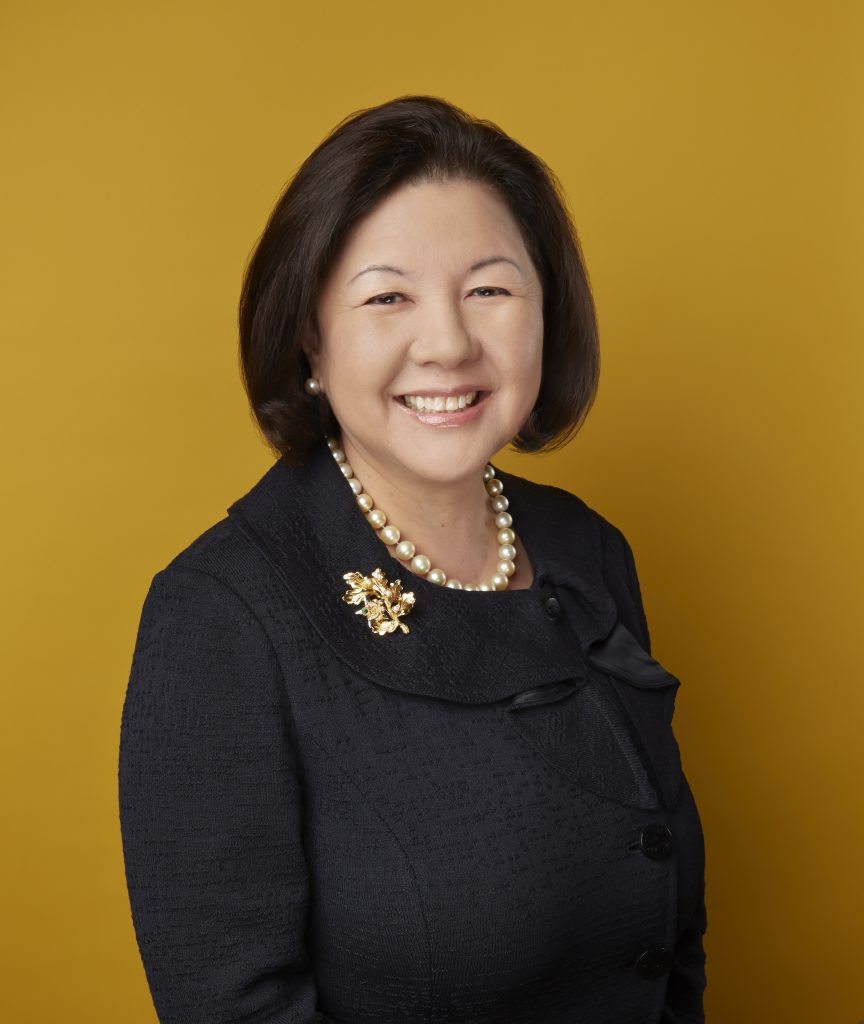 Irene Hirano Inouye, a tireless champion of U.S.-Japan relations who successfully brought together networks of local, national and international leaders, and established the nation's premier Japanese American museum, died peacefully at home on April 7 in Los Angeles. She is survived by her mother, Jean Yasutake; daughter, Jennifer Hirano; sisters Linda (Mike) Hayashi and Patti Yasutake; brother Steven (Marla) Yasutake; nephew, Wesley Hayashi; niece, Alison Hayashi; stepson, Kenny (Jessica) Inouye; and granddaughter, Maggie Inouye. She was married to the late U.S. Senator Daniel K. Inouye of Hawaii, who predeceased her in December 2012.
Secretary Norman Y. Mineta, Chairman of the Board of Trustees for the Japanese American National Museum (JANM), described her in a JANM statement as "a caring, passionate person with unquestioned integrity. Irene was a giant and an outstanding bridge between and among all communities. Irene's visionary leadership will be terribly missed, not only in the Asian Pacific Islander communities, but in American society as a whole."
Born to Michael and Jean Yasutake in Los Angeles, Irene Hirano Inouye was a third-generation Japanese American. She received bachelor's and master's degrees in Public Administration from the University of Southern California and an honorary doctorate degree from Southern Methodist University. Ms. Hirano Inouye's distinguished career in public administration began as Executive Director at T.H.E. Clinic, a nonprofit organization aimed at bringing affordable, quality healthcare to uninsured women in the underserved, economically challenged area of southwest Los Angeles.
She went on to serve for 20 years as the President and Founding CEO of the Japanese American National Museum in Los Angeles, leading the multi-million-dollar fundraising campaign to renovate the former Buddhist temple in Little Tokyo that became JANM's first headquarters in 1992, and JANM's second headquarters – a modern structure that has presented over 70 exhibitions and attracted more than two million visitors from around the world. JANM honored her with a Lifetime Achievement Award in May 2017.
At the time of her passing, Ms. Hirano Inouye was the President of the U.S.-Japan Council (USJC), a Washington, DC-based nonprofit organization devoted to developing and connecting diverse leaders in the U.S. and Japan; USJC was the fulfillment of a vision that she and Sen. Inouye believed would effectively strengthen ties between the two countries.
During her tenure at USJC, Ms. Hirano Inouye raised the profile of the organization, growing it to almost 700 members, and creating programs to support next-generation leaders. One such effort, the TOMODACHI Initiative, was launched to help Japan's recovery from the March 11, 2011 earthquake and tsunami, and invests in educational and cultural exchanges as well as leadership programs for young people.
In addition to her leadership of USJC and JANM, Ms. Hirano Inouye was active in dozens of professional and community activities and served on the board of trustees for many prominent philanthropic, cultural and academic organizations, including the Daniel K. Inouye Institute, the Ford Foundation; the Kresge Foundation; the Smithsonian Institution Asian Pacific American Center; the Terasaki Center for Japanese Studies, University of California at Los Angeles; the Board of Directors of the American Association of Museums; and the California Commission on the Status of Women and the Southern Christian Leadership Conference (SCLC). She was also a presidential appointee to the President's Committee on the Arts and Humanities.
In 2016, the USC Center on Philanthropy and Public Policy (CPPP) launched the Irene Hirano Inouye Philanthropic Leadership Fund to support research and programs to explore foundation leadership as it solves society's most pressing problems. She was also the recipient of numerous awards for her work in civic, cultural and museum leadership, including from the Japanese American National Museum, the Anti-Defamation League, the National Education Association, and the Asian Justice Center.
Los Angeles Supervisor Mark Ridley-Thomas noted in a statement, "Anyone who knew Irene knew she was a force of nature whose impact, over the arc of her long and storied career, isn't just measured locally, but rather nationally and internationally…. Her commitment to community reminds us that though we all have distinct backgrounds and origins, we are bound in common purpose by our shared hopes and dreams for ourselves and our children…."
In lieu of flowers or cards, contributions in Irene Hirano Inouye's name may be sent to the U.S.-Japan Council. Memorial services will be announced at a later date.