Women in Leadership: Inspiring Positive Change
日時
2023年4月18日 (火) 12:00 am – 11:59 pm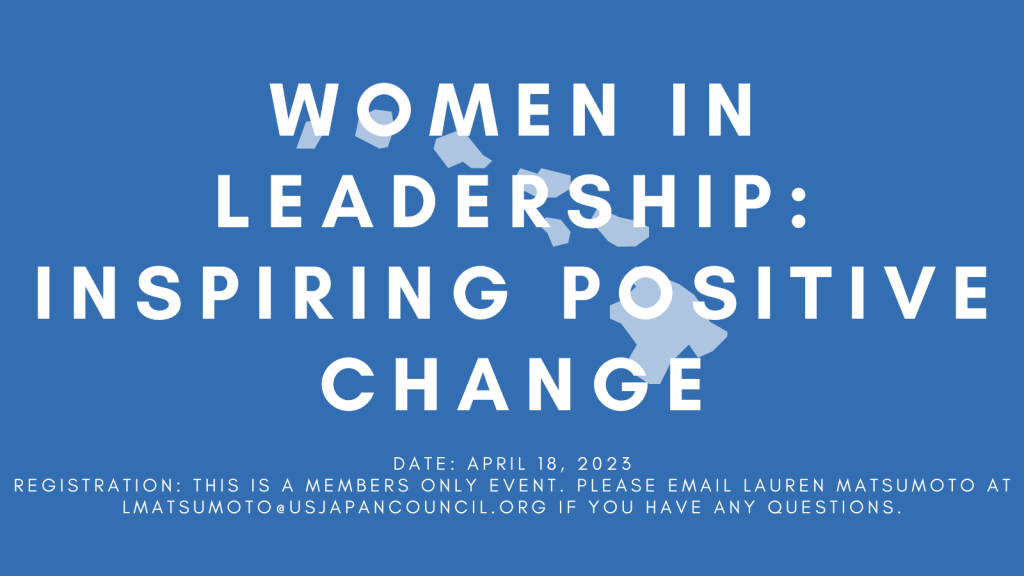 Date: April 18, 2023
Time: 2:00pm (HT)
Registration: This is a private event that is restricted to USJC Members only. If you would like to register or have questions about this event, please contact Lauren Matsumoto at [email protected].
USJC's Hawaii Region will showcase female leaders from the Hawaii region and their stories; these leaders will also discuss how they see women continuing to grow in leadership roles here in the private and public sectors, providing the opportunity to learn from local leaders in both a moderated and more intimate setting. Finalized details and registration link to come. Please contact Lauren Matsumoto at [email protected] if you have any questions.
Featured Speakers
Please click on each speaker's title to read their respective biographies.
Moderator: Nicole Velasco (ELP '15)
Business Development at NORESCO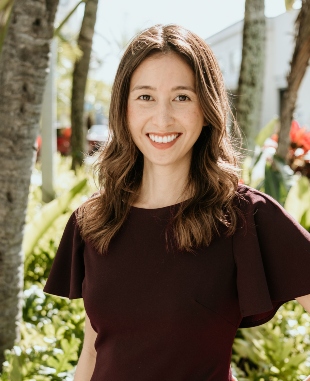 Nicole A. Velasco serves as Hawaii's business development lead for NORESCO, an energy advisor and asset developer. On behalf of NORESCO, she raises awareness about Hawaii's energy opportunities, supports green collar workforce development, and drives impact through systems optimization for both public and private entities.
Prior to assuming her new role, Velasco served the City & County of Honolulu as the Executive Director for the Neighborhood Commission Office followed by service as the Executive Director of the Office of Economic Development. Velasco has also worked as an analyst for the Hawaii State Office of the Auditor and as a Government Affairs Advisor at Ashford & Wriston, LLP. Velasco is a graduate of Punahou School and Princeton University.
Susan K. Eichor (JALD '07)
President & COO, aio Group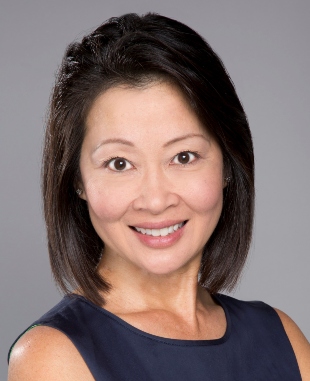 Susan is the President and Chief Operating Officer of aio, a diverse family of companies, dedicated to living and promoting the unique values of Hawaii, its culture and its people. Prior to aio, she was part of the Verizon Hawaii leadership team and has also served as a strategic advisor for telecommunications companies in the Pacific.
Born and raised in Honolulu, she is a sansei with ancestral roots from Shizuoka and Kumamoto, Japan. Susan currently serves on the USJC Legacy Council, after fulfilling a six year term on the Board of Directors. Other current board service and advisory roles include First Insurance, HPM Building Supply, Diamond Head Theatre, UH Shidler College of Business, and the Hawaii Bowl. Her perfect day is a morning run around Diamond Head, conversations with fascinating people throughout the day, and a quiet evening with family (both two- and four-legged members).
Sylvia Luke (AALD '14)
Lieutenant Governor of Hawaii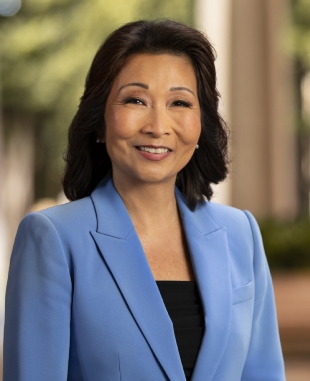 Lieutenant Governor Sylvia Luke is the State of Hawaiʻi's 16th lieutenant governor, the third woman to hold the office, and the first Korean American elected to a statewide office in the United States.
Sylvia was first elected to the Hawaiʻi State Legislature in 1998, where she served until 2022. During her twenty-four-year tenure in the State House, she had many roles, most notably as the Chair of the Finance Committee where she developed a reputation for bringing transparency and accountability to the State budget.
Born in South Korea, Sylvia immigrated to Honolulu at the age of nine with her family. She attended Queen Kaʻahumanu Elementary School where the kindness of her 5th-grade teacher helped her learn English. She later graduated from Roosevelt High School and then the University of Hawaiʻi at Mānoa. Her first introduction to public service was in college when she was elected as President of the Associated Students of the University of Hawaiʻi. Following her undergraduate degree, she continued her education at the University of San Francisco School of Law.
Throughout her career in public service, she has been recognized by many organizations for her advocacy. The Healthcare Association of Hawaiʻi recognized her work to advance healthcare initiatives and pass the "Our Care Our Choice Act." She co-chaired the House committees that were instrumental in the passage of marriage equality and championed a law that would provide all three- and four-year-old children access to early education.
Sylvia is a wife, mother, dog mom, and former practicing attorney in Honolulu.
Noriko Namiki
Chief Executive Officer, YWCA O'ahu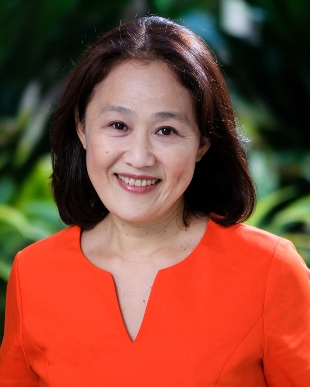 Noriko Namiki is the Chief Executive Officer of YWCA O'ahu, managing operations at three locations across the island. Noriko's leadership not only extends to the oversight of organizational, fiscal and facilities management but also to the delivery and execution of YWCA's mission of eliminating racism and empowering women. Noriko joined YWCA O'ahu in 2012 as Chief Communications Officer and became CEO in 2013. She previously worked for more than ten years as a television journalist for CNN and ABC News. Noriko is a graduate of Chaminade University with a degree in communications. She also holds a master's degree in social work from Columbia University's School of Social Work. Noriko strives to keep the organization's mission moving forward through programmatic service and advocacy activities to empower the women and girls of the Hawai'i community reach their full potential.