USJC Women+ Forum: Supporting Strategic Success
日時
2022年9月26日 (月) 12:00 am – 11:59 pm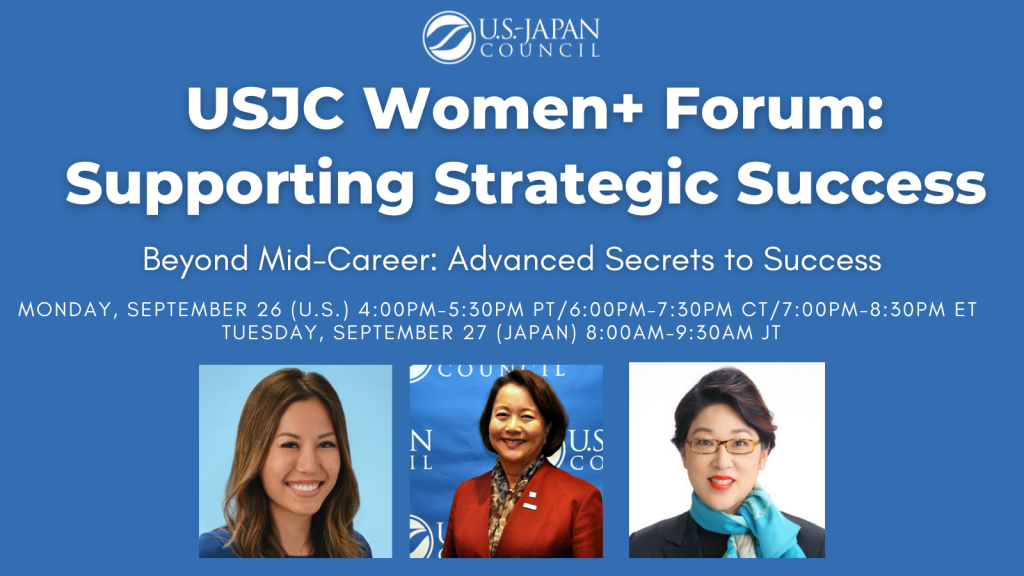 USJC Women+ Forum: Supporting Strategic Success
Date: September 26, 2022 (U.S.) / September 27, 2022 (Japan)
Time: 4:00pm (PT) / 6:00pm (CT) / 7:00pm (ET) / 8:00am (JT)
Location: Virtual Event
Registration: This event is members only. If you have any questions or trouble registering, please contact Program Manager Grace Kim at [email protected]
We hope you enjoyed the inaugural virtual event for the USJC Women+ Forum held in June 2022. We are excited to be kicking off our second event – a month before our exciting Annual Conference in Tokyo October 28-29, 2022.
This second event features a panel of distinguished speakers who will address topics such as:
Where are we today as Asian American Pacific Islanders (AAPI) in the bigger picture of leadership at upper levels of our organizations and institutions?
How do we rise above the model minority myth?
What advice or secrets can we share with others regarding our own paths to leadership success?
Key lessons learned (basic, intermediate and advanced levels).
Thanks to your feedback, we have extended this program to 90 minutes for a longer breakout time together. After the initial panel discussion and Q&A session, participants will move to small breakout groups that provide a more intimate setting for members to get to know each other better and further explore the topics discussed by the panel. Our goal is for the breakout groups to foster meaningful discussion and to have participants take away insights and ideas that are practical and actionable in their day-to-day lives.
As background, the overall objectives of this USJC Women+ Forum initiative is to provide a forum for USJC women and their allies to:
Expand their networks across regions, country borders and demographics to build new relationships,
Openly discuss issues and exchange information in a safe and supportive environment, and
Enhance skills for professional career and leadership development.
This event is for Members only. Space is limited and will be on a first come, first served basis. Those on the waitlist will be notified when a space opens due to a cancellation. If your plans change and you are unable to attend the event, please cancel your registration so that we may accommodate those on the waiting list.
Panel Speakers
Emi Au
Senior Vice President & Director of Consumer Banking Strategy, American Savings Bank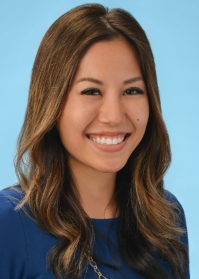 Emi Au was born and raised in southern California to her first generation Japanese parents. After graduating from the University of Southern California with a Bachelor of Science in Accounting and Accounting Information Systems, she moved to Hawaii and started her career in public accounting at PricewaterhouseCoopers LLP. After obtaining her CPA license, she entered the financial services world at First Hawaiian Bank, and was responsible for building out the Sarbanes-Oxley 404 controls program, developing the Bank's accounting policies (including International Accounting Standards), and overseeing their financial reporting group. Since then, she has held various Finance positions at First Hawaiian Bank, Central Pacific Bank, and American Savings Bank during her 15+ years in Banking.
Au is currently the Senior Vice President and Director of Consumer Banking Strategy at American Savings Bank. In this role, she assists in the development of the Bank's strategic plan on Consumer Banking, which includes ideation and road mapping to execution – as the Bank continues growing relationships and primary bank customers and delivering anytime, anywhere banking solutions to customers.
Au serves as the Treasurer of the Chamber of Commerce Hawaii, YP Program, and serves as the Hawaii Regional Vice Chair of the U.S. Japan Council. She was a part of the inaugural class of the Patsy T. Mink Leadership Alliance in 2016 and has been named to Pacific Business News 40 Under 40 and Hawaii Business Magazine's 20 for the Next 20. She is currently a member of Pacific Century Fellows. She is also a graduate of the Pacific Coast Banking School at the University of Washington's Graduate School of Business where she received honors and her management thesis was published in the Banking School Library.
In her spare time, she enjoys spending time with her family, her husband, 3 kids (ages 16, 15, and 4), and 2 cats.
Phyllis J. Campbell (JALD '11)
Chairman, Pacific Northwest
Vice Chairman, JPMorgan Chase & Co.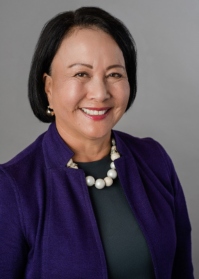 Phyllis Campbell is the Chairman, Pacific Northwest for JPMorgan Chase & Co. She is the firm's senior executive in Washington, Oregon, and Idaho across businesses, representing JPMorgan Chase & Co. at the most senior level to clients.
Previously, Phyllis served as the President/CEO of The Seattle Foundation, the largest community foundation in Washington. During her tenure, the Foundation doubled in charitable assets, to $600 million. Prior to that, Phyllis was the President/CEO of U.S. Bank of Washington for over six years. Under her leadership, the Bank doubled in size, through customer-focused growth initiatives and acquisitions.
Phyllis has an extensive career of board service, both in the for profit and not-for-profit sectors. She was elected to ATSG (NASDAQ) in January 2021 as an independent board member. She has served as an independent director for Alaska Air Group from 2003-2020. She previously served on the Nordstrom board of directors from 2005-2016 and chaired the Audit Committee for seven years. She currently is a board member of SanMar and the Allen Institute.
Her awards have included the following: In 2021, she was inducted into the Junior Achievement Business Hall of Fame. She was also awarded the top 2021 NACD (National) award of "Nonprofit Director of the Year". In 2016, she was recognized as the "First Citizen" of Seattle/King County. In 2015, she was awarded the Lifetime Achievement Award by Seattle Business Magazine and the Rev. Dr. Martin Luther King Jr. Vision from the Mountaintop Award. She also was the Pinnacle Award recipient of the 2015 Outstanding 50 Asian Americans in Business Awards. Other past awards: Top Women in Finance Award from Women of Color Magazine, Woman Who Makes A Difference Award from the International Women's Forum and the 36th Regents' Distinguished Alumnus Award from Washington State University.
Phyllis holds an M.B.A. from the University of Washington's Executive MBA Program, a B.A. in Business Administration from Washington State University, and is a graduate of the Pacific Coast Banking School at the University of Washington, as well as Stanford University's Executive Management Program. Phyllis also holds honorary doctorates from Whitworth University and Gonzaga University.
Royanne K. Doi
Corporate Governance Specialist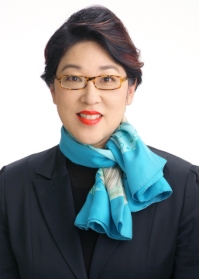 Royanne Doi is currently an Outside Director to Gojo & company, a social impact start-up company investing in micro-finance banks in emerging markets. She also teaches at Hitotsubashi University Business School, School of International Corporate Strategy. Her two (2) courses are called "Leading Across Culture & Diversity" and "Business Ethics: Intercultural Interpretation, AI, Neuroscience & ESG."
Ms. Doi currently serves as Advisor to a global Japan-based asset management company, and previously served as Advisor for a global Japan-based manufacturing company, Ms. Doi held senior legal positions with major financial institutions with business experience in North and South America, Asia and Europe. During her tenure as a global ethics officer, Ms. Doi's Fortune 100 company received Ethisphere's designation as one of the World's Most Ethical Companies for the first time in 2015, and multiple times thereafter.
Ms. Doi has an undergraduate degree in Philosophy, from Washington University in St. Louis, graduating Magna Cum Laude, Phi Beta Kappa. She earned her Juris Doctorate from UCLA School of Law. She is a member of the California bar. She has lived in Japan since 1994, married for 30 years to her law school sweetheart. She has three passions: economic empowerment for women, Asia with an emphasis on Japan, and the intersection between neuroscience and behavioral ethics.