USJC Women+ Forum: Supporting Strategic Success
日時
2022年6月22日 (水) 12:00 am – 11:59 pm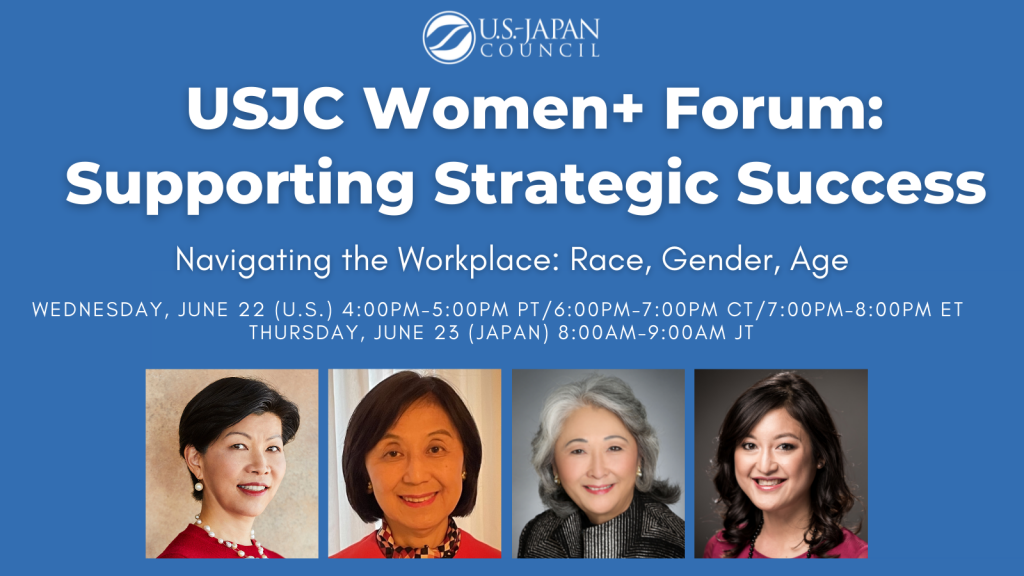 USJC Women+ Forum: Supporting Strategic Success
Date: Wednesday, June 22, 2022 (U.S.) / Thursday, June 23, 2022 (Japan)
Time: 4:00pm (PT) / 6:00pm (CT) / 7:00pm (ET) / 8:00am (JT)
Location: Virtual Event
Registration: This event is members only. If you have any questions or trouble registering, please contact Program Manager Grace Kim at [email protected]
We cordially invite you to the inaugural virtual event for the USJC Women+ Forum. The objective of this initiative is to provide a forum for women and their allies to:
Expand their networks across regions, country borders and demographics to build new relationships,
Openly discuss issues and exchange information in a safe and supportive environment, and
Enhance skills for professional career and leadership development.
This event is for Members only. Space is limited and will be on a first come, first served basis. There will be a waitlist and you will be notified when a space opens up due to a cancellation. If your plans change and you are unable to attend the event, please cancel your registration so that we may accommodate those on the waitin or trouble registering, g list.
Our inaugural event features a panel of distinguished speakers who will address topics such as:
Impact of Japanese American and Japanese identity on leadership style
Key lessons learned regarding leadership success as a non-dominant minority with respect to gender, industry or cultural environment
Effective strategies and solutions to support professional advancement when there is resistance or pushback from dominant cultures
Panel Speakers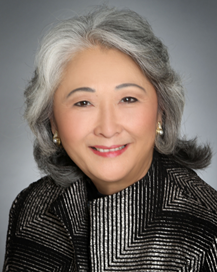 President/CEO Cole Chemical & Distributing, Inc. and President ALFA-PPE, LLC
After four years in the chemical industry, Donna Fujimoto Cole founded Cole Chemical in 1980 at the age of 27, divorced with a four-year old daughter with $5,000 from savings at the encouragement of the chemical buyers at Exxon, Shell, Monsanto and Dupont to start a certified minority and women owned business to help them meet their government purchasing goals.
Ms. Cole not only hires minority and women she pioneered 2nd tier reporting of their own m/wbe purchases to her customers in 1982.
After 42 years, Ms. Cole has started, sold, invested and divested many types of businesses; from civil construction, to drilling loss circulation materials, chemical manufacturing, real estate, promotional advertising, distribution, warehousing, blending and packaging, to provide financing alternatives, back office support and IT integration with supply chain management services.
She has relationships with Fortune 500 global companies on the supply and customer side of business while receiving quality service awards, recognition for leadership and mentoring others with awards from the US Small Business Administration and Department of Commerce's Minority Business Development Agency.
In 2022, Ms. Cole sold a 40 percent interest in Cole Chemical to Berryman Smith, LLC., to provide additional products and toll manufacturing services with 500+ tank cars and 7 terminals with warehouses nationally.
She has served on many national and regional boards and currently serves as Trustee of the Rockwell Fund, Boards of the Center Asian Pacific American Women, Executive Advisory Board of ISM Houston, The National Veterans Network, the Women's Home and Capital Campaign for Asian Health Coalition dba Hope Clinic. Autumn 2021 Ms. Cole received the Japanese Imperial Decoration of the Order of the Rising Sun, Silver Rays for her contribution to promote regional exchange and mutual understanding between Japan and the United States.
Ms. Cole attended University of Texas – Pan American and graduated from Manpower Business Training Institute in Computer Operations and Programming in1972.
She is also Co-founder of the Pantheon of Women, a production company telling great stories about strong women and supportive men in film, television, plays and musicals to change the way men treat and perceive women and how women see themselves. POW provides an opportunity to mentor millions while inspiring people to improving the quality of life for themselves and others.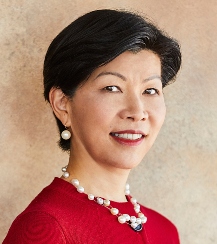 Kathy Mitsuko Matsui is a General Partner of MPower Partners, Japan's first ESG-focused global VC fund. She was the former vice chair of Goldman Sachs Japan, co-head of Macro Research in Asia and chief Japan equity strategist. Kathy was ranked No. 1 in Japan Equity Strategy by Institutional Investor multiple times. She was chosen by The Wall Street Journal as one of the "10 Women to Watch in Asia" for her work on the "Womenomics" theme and was also named to Bloomberg Markets magazine's "50 Most Influential" list in 2014.

Kathy was chief Japan strategist for Barclays de Zoete Wedd Securities and worked at the Export-Import Bank of Japan's Washington, DC office. She was a policy commentator for Japan's Cabinet Office and has served on numerous Japanese government committees aimed at promoting gender diversity.

Kathy serves as an external board director of Fast Retailing Inc., adjunct professor at KyotoUniversity's Graduate School of Management, board member of the Asian University for Women(AUW) Support Foundation, chair of the Board of Councilors (Japan) of the US-Japan Council, director of the Fast Retailing Foundation, member of the Council on Foreign Relations, The Nature Conservancy Asia Pacific Council, the Bretton Woods Committee Advisory Council, Keizai Doyukai, and the Japan Society Fund Against Breast Cancer. She previously served as an external board director for Paidy.

Kathy earned an AB, magna cum laude, in Social Studies from Harvard University and an MA from Johns Hopkins University, School of Advanced International Studies. She conducted research on Japanese foreign policy at Kobe University Graduate School on a Rotary Scholarship.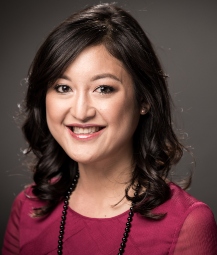 Mana leads global strategy and operations for Diversity, Equity, and Inclusion initiatives at Meta Platforms, Inc. (formerly Facebook). In her time at Meta, she has also led key efforts to advance gender equity at Facebook, from developing women's leadership programs, building global communities for women in tech, and creating programs for male allies to act as inclusive partners in the workplace.

Prior to joining Meta, Mana led international research efforts for Sheryl Sandberg's global bestseller book, Lean In: Women, Work and the Will to Lead, where she led the global research efforts for the publication of Lean In in over 50 countries. She has also held research positions at the United Nations Institute for Advanced Studies in Tokyo, UNESCO and UNICEF in Nepal, and as a Fulbright Fellow to Japan. Mana holds a Ph.D. in International Education Policy from Stanford University, an M.A. in Sociology from Stanford University, and a B.A. in Sociology from the University of Pennsylvania. She is a published author in the fields of International Comparative Sociology, International Education Policy, and Organizational Behavior.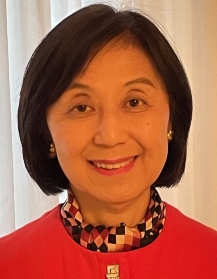 Yoko Otani is a Partner at Straterix, Inc., a financial technology ("fintech") company. Previously, Ms. Otani was a Managing Director at Promontory Financial Group, a management consulting company where she led major engagements, advising and working with clients on a range of business, risk and regulatory matters. Ms. Otani was also a Managing Director and Co-Head of the Global Financial Institutions Group N. America in the Corporate and Investment Bank at Citigroup.

In partnership with business and human resource executives, Ms. Otani established a mentoring program for women in the Corporate Bank where she was also member of the Corporate Bank's Executive Diversity Committee. She began her career at Citigroup working with the Chief Financial Officer on treasury and corporate finance matters.

In 2017, she established a 12-month leadership development training program for mid-career Japanese women in Japan. The program is conducted in both English and Japanese and includes one-on-one mentoring with both a mentor based in Japan and a mentor based in the US, as well as participation in an executive education program at Columbia University Business School in NYC.Ms. Otani is also a board member of the Risk Management Association of New York. She was educated in England, Japan and the U.S. and holds a BA In East Asian Studies/History (Barnard College, Columbia University) and an MBA in Finance (New York University).
During the second half of the event, participants will move to small breakout groups that provide a more intimate setting for members to get to know each other better and further explore the topics discussed by the panel. Our goal is to have participants feel safe/brave to have meaningful discussions and to have participants take away insights and ideas that are practical and actionable in their day-to-day lives.