Next Generation Summit 2021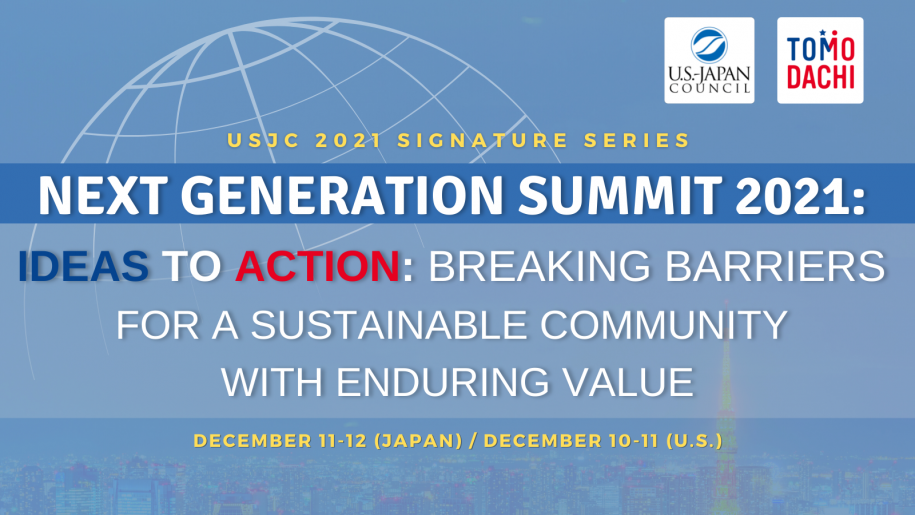 Next Generation Summit 2021: Ideas to Action: Breaking Barriers for a Sustainable Community with Enduring Value.
Date: December 11-12 (Japan) / December 10-11 (U.S.)
Location: Zoom (Virtual event)
In December 2021, the U.S.-Japan Council hosted the Next Generation Summit, giving the virtual stage to the younger voices of the USJC community including U40 (under 40) members, TOMODACHI alumni and Watanabe scholars, to allow them to share their perspectives on topics that they deemed significant to their generation. Titled "Ideas to Action: Breaking Barriers for a Sustainable Community with Enduring Value," the event was the final installment of USJC's 2021 Signature Series, which also included two Bilateral Boardrooms and a Members Forum.
Read more about the event here.
Recordings
Watch the 2021 Next Generation Summit Recordings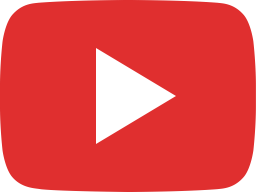 Next Generation Summit 2021 – Day One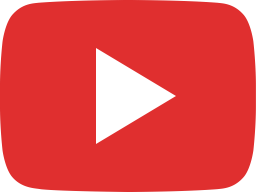 Next Generation Summit 2021 – Day Two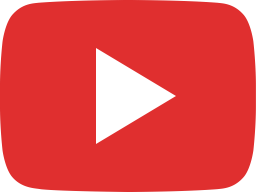 NGS 2021 Alumni Speech, Hinako Murakami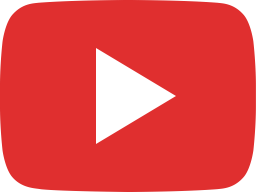 NGS 2021 Alumni Speech, Tristan Norman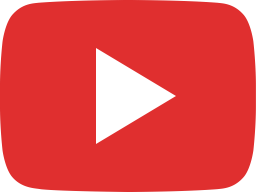 NGS 2021 – Panel, Inclusion & Diversity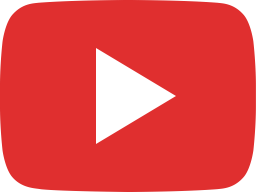 NGS 2021 – Panel, Education Reform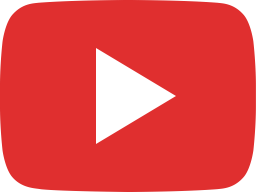 NGS 2021 – Panel, Climate Change & Sustainability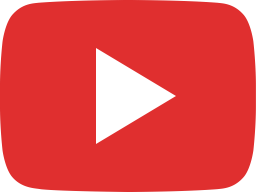 TOMODACHI Alumni Regional Framework: Announcing the 2022 U.S. Regional Representatives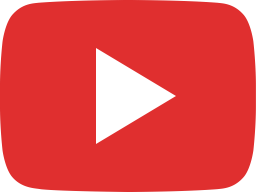 Okinawa Theme Event (NGS 2021)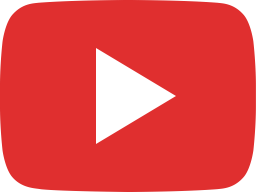 Kyushu Theme Event (NGS 2021)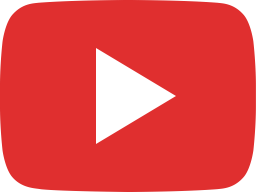 Kansai-Chugoku-Shikoku Theme Event (NGS 2021)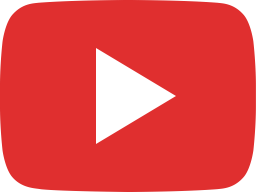 Chubu-Hokuriku Theme Event (NGS 2021)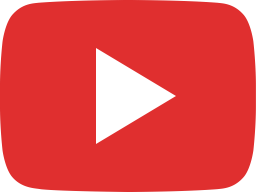 Hokkaido Theme Event (NGS 2021)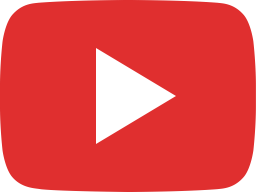 Next Generation Summit 2020, Reflective Workshop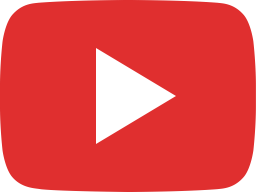 Next Generation Summit 2020: Resilience Workshop

About
The Next Generation Summit 2021 took place virtually on December 11th-12th (Japan) / 10th-11th (U.S.) 2021. The Summit was open to the public and will highlight TOMODACHI alumni and Watanabe scholars and the issues that they, as the next generation, find most relevant today.
Day 1 highlighted emerging leaders and experts from various fields who will speak about the actions and measures they have taken to be change makers in society. The keynote speech focused on actions for leadership, management and governance, followed by three separate panels on the themes of: 1) Climate Change & Sustainability, 2) Inclusion & Diversity, and 3) Education Reform & Youth Empowerment.
Day 2 was an opportunity to learn about local issues in regions across Japan that TOMODACHI alumni leaders have selected for discussion. This was also open to the public but provided an opportunity for TOMODACHI alumni to join their local communities online and meet the representatives in their regions. All participants were welcome to join the breakout sessions hosted by the 2021 Regional Leaders to learn the impact they made throughout the year.
Schedule of Events:
DAY ONE
USA: Dec. 10th @ 8pm – 10:30pm ET
Japan: Dec. 11th @ 10am – 12:30pm JT
Welcome & Opening Remarks
Keynote Speech
Panel Sessions (choose one):

Panel 1: Climate Change & Sustainability (English)
Panel 2: Inclusion & Diversity (English, Japanese translation)
Panel 3: Education Reform & Youth Empowerment (Japanese)

Closing Remarks
​​Climate Change & Sustainability is one of the most urgent issues in the world today that we need to tackle together. We may think there isn't much we can do alone, but we each can take small steps in our own way. This panel brings together young leaders in their 20s who started their own initiatives focused on educating youth on climate change and sustainable tourism through zero waste. TOMODACHI alumna Nanami Yamada will lead the panel with her experience consulting on sustainability at IBM.
Inclusion & Diversity are terms we hear often and there are many angles and areas that can be addressed from women's rights, LGBTQ, race relations, accessibility, and many more. As young people look to take the next step in their professional careers, corporate values and how D&I initiatives are implemented – both internally and externally – have become increasingly important factors in their decision-making.
TOMODACHI alumnus Jess Juanich who plans to pursue a career delving into social policy will moderate the conversation with two leaders from global corporations about their personal journeys and experiences on inclusion and diversity.
Education Reform & Youth Empowerment: The education industry is said to be one of the most difficult places to create change. If that is the case, how can we introduce a better education style and empower youth? In this panel we invite two panelists who have been breaking barriers in their schools as the youngest principal at a girls' high school in Japan and an award-winning English teacher who utilizes the methods she gained in the United States. TOMODACHI alumna Hinako Owada will get to the heart of the reality of the education industry as a novice teacher starting from April 2022.
DAY TWO
USA: Dec. 11th @ 8pm – 10:30pm ET
Japan: Dec. 12th @ 10am – 12:30pm JT
Welcome Back & Opening Remarks
TOMODACHI 10th Year Video
Japan Regional Breakout Sessions (choose from six)
Announcement of U.S. Regional Representatives
Closing Remarks
Regional Breakout Sessions
Hokkaido Region
Regional Leader: Hiromi Waragai
Regional Mentor: Nanako Saito
Theme: Environmental Tourism in Niseko Town, Hokkaido through the lens of collaboration between industry, government and academia.
Event Title: Tourism in Niseko Town, Hokkaido – Let's enjoy nature sustainably~
The Hokkaido region will host "Tourism in Niseko: Enjoying Nature Sustainably".
In the nature-rich Niseko area, tourism using natural resources – such as skiing and rafting – is thriving. Niseko has a thriving tourism industry while maintaining its beautiful landscape. Why don't we learn from the perspectives of industry, government and academia, on how they are balancing the beauty of the landscape with the promotion of tourism?
In the first half of the session, we will have a panel discussion to learn how industry, government and academia are working together to make the most of Niseko's natural resources. The panel will include: Mr. Kenya Katayama, Mayor of Niseko Town, who promotes sustainable community development through various initiatives; Ms. Yoko Findlay, Director of NAC Inc., which attracts tourists throughout the year; and Ms. Yukiko Ishiguro, Associate Professor at the Graduate School of International Public Relations, Media and Tourism, Hokkaido University, who studies tourism from a regional perspective. Mr. Yoko Findlay, Director of Niseko Adventure Centre, which attracts tourists all year round, and Mr. Yusuke Ishiguro, Associate Professor at Hokkaido University Graduate School of International Public Relations, Media and Tourism, who researches tourism from a local perspective, will be speaking at the event. There will also be a mini video to give you a real feel for Niseko.
In the second half of the session, participants will be divided into groups to exchange opinions on what we can do to enjoy nature sustainably in the future. We look forward to hearing your thoughts on collaboration between industry, government and academia, as well as your perspectives from the tourist side.
Tohoku Region
Regional Leader: Saaya Toyoda
Regional Mentor: Shoko Tomita
Theme: Revitalizing Shotengai (shopping areas) of Tohoku
Event Title: Discover and Spread The Charm of Your Hometown!
Discover and Spread The Charm of Your Hometown!
Shotengai (shopping streets in Japan) have watched over the progress of the community. However, the number of shuttered shopping streets is increasing due to the development of large-scale shopping centers nationwide and the increasing number of people who leave their hometowns.
This event creates an opportunity for people to continue to visit the shopping streets of their beloved hometown, using the efforts of the Omachi shopping street in Ichinoseki City, Iwate Prefecture, as an example.
We invited guests from both the U.S. shopping district in Colorado and the Omachi shopping district to share their approaches to date in order to discover new attractions and strengthen the sense of belonging.
In the first half of the event, we will introduce the two shopping streets. In the second half of the event, we will discuss the future of both shopping streets and have a round-table discussion with the participants.
Chubu-Hokuriku Region
Regional Leader: Mami Kimura
Regional Mentor: Natsumi Mishio
Theme: Career Development in the Chubu-Hokuriku Region
Event Title: My Career Story ~why I work in the Chubu-Hokuriku Region~
"There are no ideal jobs in my hometown!" I wonder how many young people have said this and moved from the Chubu-Hokuriku region to bigger cities. However, it is possible to create your own ideal career even in your hometown. In this event, we will discuss how to pursue a career in the region with guests who have created their own businesses!
In this event, we will invite young entrepreneurs who are based in the Chubu-Hokuriku region to talk about building a career in the region. In the first half, we will listen to the guests' career stories. In the second half of the session, participants will be able to ask questions and consult with the guests, think about their ideal careers, and exchange many opinions with each other.
If you have any connection to the Chubu-Hokuriku region, or if you are interested in starting your own business or working in the region, please join us!
Kansai-Chugoku-Shikoku Region
Regional Leader: Maho Kitano
Regional Mentor: Yumiko Kurii
Theme: Development of Gibier Products ~ what we can do as consumers ~
Event Title: Let's be happy environmentally and physically with "delicious, clean, and right" food!
In our region, we have been thinking about how we, the citizens, can be involved in the prevention of damage to birds and animals. Wildlife damage caused by deer and wild boar has become an obstacle to agriculture not only in Tokushima Prefecture but also in the mountainous regions of Japan. In addition, more than 90% of captured deer and wild boar are discarded. The hunting circle at my university has been making meat from captured deer and wild boar into processed meat products such as gibier salami and ham, and selling them at Slow Food markets in Kobe.
We invite Mr. Watanabe, President of Slow Food Japan, to talk about the philosophy of the Slow Food movement and what we as consumers can do to improve the production and distribution of food.
Why don't you join us to think about food that is good for the environment, good for producers, and good for us?
Kyushu Region
Regional Leader: Haruka Kurosawa
Regional Mentor: Taito Kameishi
Theme: Leadership, Problem Solving, Project Management, Girls Education & Women's Empowerment
Event Title: The Leadership We Desire from Both Youth and Veterans
The Kyushu Region will hold a panel discussion on the theme of "Young Leadership and the Future of Girls' Education"!
The word "gender equality" became a candidate for the 2021 Buzzword of the Year in Japan. On the other hand, Japan is ranked 120th in the global gender gap. The education and social advancement of women is an issue that has attracted a great deal of attention, yet remains unresolved.
For the panel discussion, we will welcome Mr. Shota Shibayama, the youngest principal of Fukuoka Women's Commercial High School in Japan, and Ms. Christine Pearson Ishii, who is involved in children's leadership education and women's self-development programs, to share with us the importance of leadership and girls' education that we need.
We'll cover a wide range of topics, from youth-led leadership and children's education to women's education and social advancement, so everyone's welcome to attend! We look forward to seeing you at one of our panel discussions in the Kyushu area!
Okinawa Region
Regional Leader: Reo Shimabuku
Regional Mentor: Ayano Tohaku
Theme: Self-Care through proper Sex Education
Event Title: What is "Comprehensive" Sex Education?
Did you know that there is a global standard guidance for sex education?
When you hear the word "sex education," most people think of how the body is made, how life is created, and of contraception. However, the International Guidance on Sexuality Education issued by UNESCO calls for comprehensive sexuality education that includes everything that is not taught in schools, topics such as caring for oneself, relationships with others, and sexual consent.
Okinawa Prefecture has one of the highest birth rates in Japan and is an important region for the future of Japan. However, it also has the highest rate of young pregnancies, some of which occur without any knowledge of sex. Because of this, we felt it was important for the community to learn about sex, and planned an event for people to learn about comprehensive sex education.
For this event, we have invited panelists who are active in the field of sex education from various directions, and we will have panel discussions and workshops to further your understanding. Why don't you consider it for the health and happiness of yourself and your loved ones?
Language: English & Japanese (simultaneous translations will be available)
Presenting Sponsor for the Next Generation Summit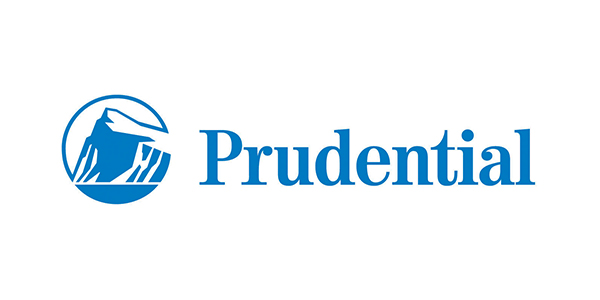 Speakers
Welcome & Opening Remarks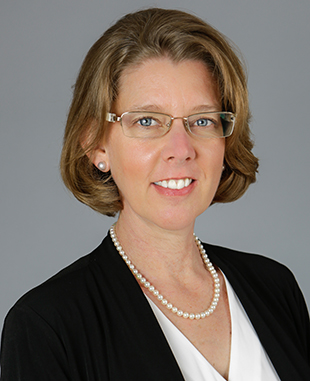 Suzanne Basalla is the President and Chief Executive Officer of the U.S.-Japan Council (USJC). Suzanne succeeds the late Irene Hirano Inouye as the leader of the Council.
Suzanne is also a member of the Japan Society of Northern California Board of Directors and Special Advisor to Career Girls. She joins USJC from her role as Chief of Staff at the Toyota Research Institute (TRI), a Silicon Valley-headquartered subsidiary of Toyota Motor Corporation that develops automated driving, robotics, and other human amplification technology for Toyota. She joined TRI in 2017.
Prior to TRI, Suzanne had served from 2012-2017 as Executive Vice President and Chief Operating Officer at USJC. She helped lead USJC through people-to-people connections, with a focus on investing in next-generation leaders through the public-private TOMODACHI Initiative, which was established in the aftermath of the Great East Japan Earthquake.
Suzanne is a former officer of the U.S. Navy, resigning in 2004 at the rank of Lieutenant Commander. Over 13 years in the Navy, her assignments included duty in Japan, the Pentagon, and Diego Garcia. Following her naval career, she was Director for Japan in the Office of the Secretary of Defense in Washington, DC. She subsequently was appointed Senior Advisor to John Roos, U.S. Ambassador to Japan, working at the U.S. Embassy in Tokyo from 2010-2012. In that capacity, she supported Ambassador Roos on the full portfolio of security, economic, political and cultural issues in the U.S.-Japan relationship. Suzanne graduated from the University of Virginia and received a master's degree in Asian Studies from George Washington University. She spent two years at Keio University as an Olmsted Scholar. In 2008, she received the inaugural Ryozo Kato Award for service to the U.S.-Japan Alliance.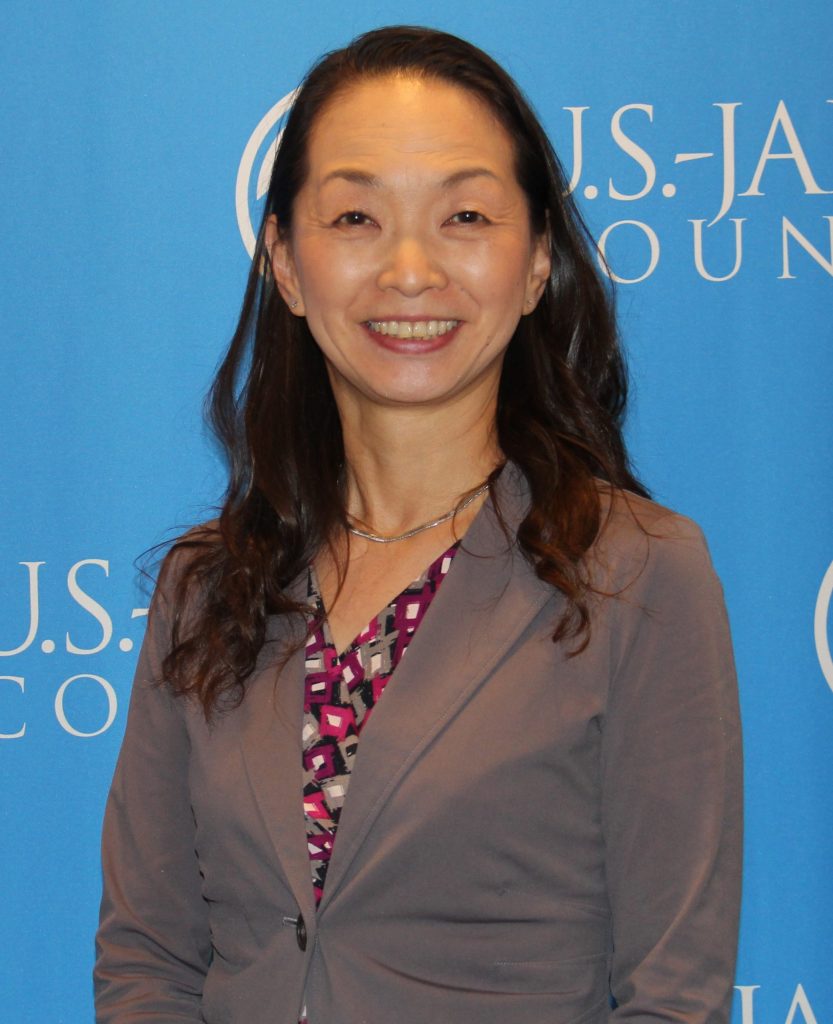 Junko Tsuda is the Executive Director of U.S.-Japan Council (Japan), working out of the Tokyo office. Prior to joining USJC, Ms. Tsuda worked for the Public Resources Foundation, where she was responsible for fundraising and communications since 2015. Prior to her nonprofit work, Ms. Tsuda performed communications and HR functions during a career in international companies in Japan that included Walt Disney Co., Cartier Japan, Hilton International, ING Life Insurance and GE. She led initiatives on women's career advancement at GE and ING. Ms. Tsuda started volunteer work for Tohoku reconstruction and supporting social entrepreneurs after the Great East Japan Earthquake. She is a 2015 Alum of the Japanese Women's Leadership Initiative (JWLI). Ms. Tsuda was born and raised in Hiroshima, and received a BA in International Studies at Tsuda College.
Kanji Yamanouchi, Ambassador, Consul General of Japan in New York
Kanji Yamanouchi assumed the post of Ambassador and Consul General of Japan in New York on October 26, 2018. Prior to this assignment, Ambassador served as Assistant Minister / Director-General for the Economic Affairs Bureau from 2016 – 2018 at the Ministry of Foreign Affairs in Tokyo.
Ambassador Yamanouchi has been serving the Ministry for over 35 years. He has held the following positions: Director of the First Southeast Asia Division in 2003; Director of the Press Division in 2004; Director of the First North America Division in 2007; Executive Assistant to the Prime Minister in 2009, and Deputy Director General of the Asian and Oceanian Affairs Bureau in 2011.
His diplomatic postings include assignments to the Japanese Embassy in the U.S. as First Secretary in 1997; the Embassy of Japan in Korea as Counsellor in 2001. In 2013, he was again posted to the Embassy of Japan in Washington, D.C. as Minister for Economic Affairs.
Ambassador Yamanouchi graduated from Tokyo University of Foreign Studies and went on to receive a Masters in Political Science from Wesleyan University in Middletown, Connecticut.
Chargé d'Affaires ad interim Raymond F. Greene
Raymond F. Greene assumed duties as Chargé d'Affaires ad interim, U.S. Embassy Tokyo on July 17, 2021. Prior to this assignment, he was the Deputy Director of the American Institute in Taiwan (AIT). Mr. Greene is a member of the State Department's Senior Foreign Service and has spent his entire 25-year career advancing U.S. diplomatic, economic, and security engagement with the Indo-Pacific region. In Washington, Mr. Greene was Director for Japan and East Asian Economic Affairs at National Security Council and Director of the Office of Economic Policy in the State Department's Bureau of East Asian and Pacific Affairs. In the latter capacity, Mr. Greene was elected as Chairman of the Asia Pacific Economic Cooperation (APEC) forum's Economic Committee.
Overseas, Mr. Greene served as U.S. Consul General in Chengdu, China and Okinawa, Japan. Earlier assignments included Chief of the Political-Military Affairs Unit at the U.S. Embassy in Tokyo, Deputy Chief of the Political Section at AIT Taipei, and as a political officer in Tokyo and Manila. Mr. Greene was the first Baker-Kato Diplomatic Exchange Fellow at the Japanese Ministry of Foreign Affairs in Tokyo. He also was assigned as a State Department Faculty Advisor at the U.S. Army War College in Carlisle, Pennsylvania.
Mr. Greene holds a B.A. (Government/Japanese) and M.P.M. (International Security and Economic Policy) from the University of Maryland, College Park. He is the recipient of the Secretary of Defense Meritorious Civilian Service Medal, the Ryozo Kato Award for Advancing the U.S.-Japan Alliance, the Friendship Medal of Diplomacy (Taiwan), and several State Department Superior and Meritorious Honor Awards. Before joining the State Department, Mr. Greene was a researcher at the Peterson Institute for International Economics in Washington, DC and spent a year in Yokohama on the Japan Exchange and Teaching (JET) program. Mr. Greene speaks Japanese and Mandarin Chinese. Mr. Greene is married to the former Yawen Ko.
Sarah S. Keh is Vice President of Inclusive Solutions at Prudential Financial. In her current role, she leads strategic philanthropy and partnerships to help advance the company's commitment to inclusive economic growth. She oversees program strategies to expand work and wealth opportunities, strengthen communities, improve services for veterans and military families, and support disaster response and recovery efforts through philanthropic grants, shared value partnerships, and skills-based volunteering programs. Sarah currently serves on the Partners Council of the National Fund for Workforce Solutions, the board of JerseyCAN, and chairs the Council for Innovative Funding for Career Outcomes for Social Finance. She holds a bachelor's degree in psychology from Wellesley College and a master's degree in education from the Harvard Graduate School of Education.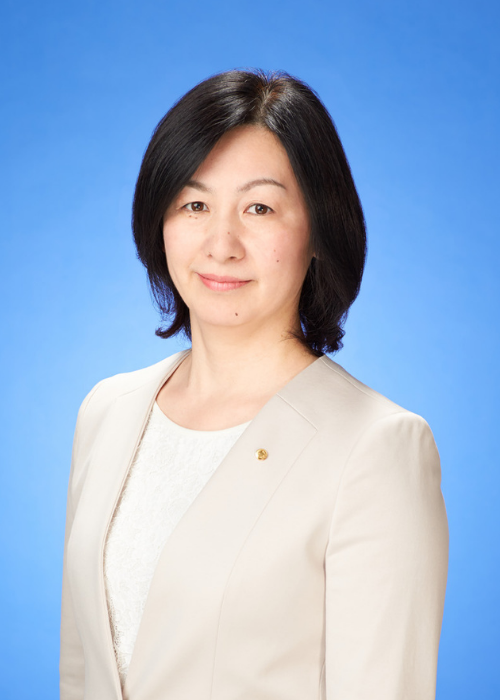 Yayoi Maehara is the Corporate Vice President of Business Quality and Sales Promotion at Prudential Life Insurance Company, Ltd. in Japan. Before assuming this role, Yayoi was Team Leader of the Agency Staff Consultant Team, and prior to that worked as the Office Manager at several agencies in Hiroshima and Kumamoto. Yayoi joined Prudential in 1991 as a Field Service Staff. She majored in Japanese Literature at Hijiyama Women's Junior College.
Yayoi aims to create an environment where each and every employee can find fulfillment in their work and demonstrate their full potential.
Master of Ceremonies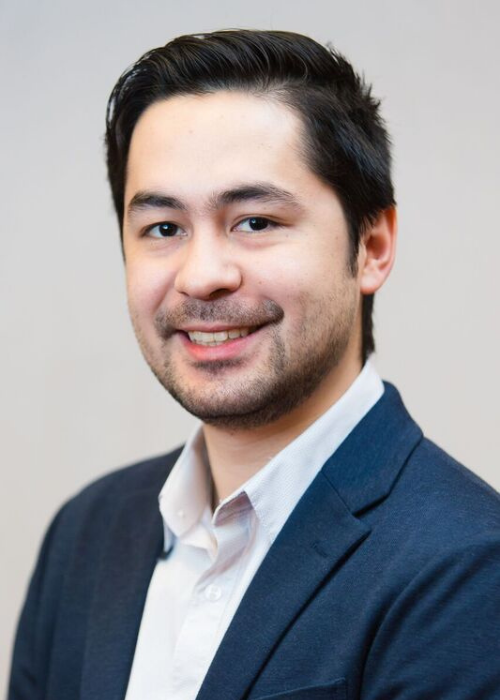 Kekoa Erber is an alumnus of the 2017 TOMODACHI Daiwa House Student Leadership Conference in Chicago. He attended the U.S.-Japan Council 2018 Annual Conference in Tokyo as a TOMODACHI alumnus. Kekoa is an Associate Member of the U.S.-Japan Council. Currently, Kekoa works as the Government Relations Associate at the Association for Psychological Science (APS) in Washington, DC where he advocates for support for psychological and behavioral science. He is pursuing a Master of Arts in Security Policy Studies with a concentration in Transnational Security from George Washington University. His research interests include the security of East Asia and environmental security. Kekoa holds a Bachelor of Arts degree from DePaul University in Political Science and Psychology. While in undergrad he completed two short term study abroad trips to China and to Okinawa, Japan.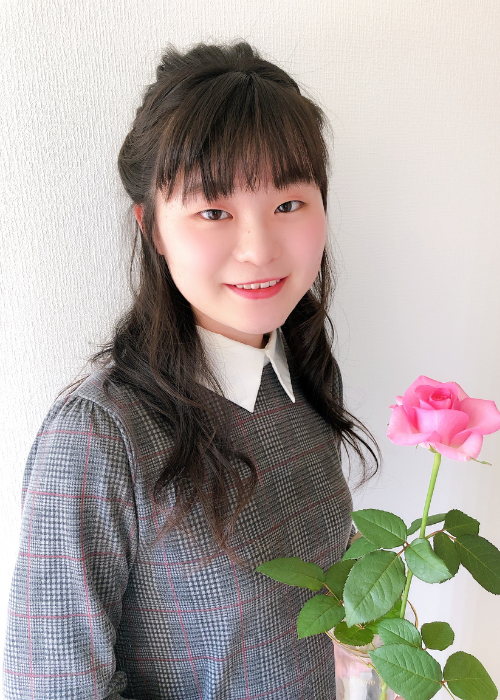 Momoko Tajima is an alumna of the TOMODACHI MetLife Women's Leadership Program 2019-2020. She is currently a senior at Kyushu University where she is studying international politics and law. She is particularly interested in better understanding the relationship between Japan and other countries in the field of human rights protection and environmental issues from a Corporate Social Responsibility (CSR) perspective. This interest and curiosity led her to participate in various exchange programs such as student conferences on environmental issues in Malaysia, the 2020 UK-Japan Student Conference, the Japan- East Asia Network of Exchange for Students and Youths 2020 (JENESYS 2020), a program supported by the Ministry of Foreign Affairs of Japan. She was also a student delegate of ÖJAB (Österreichische JungArbeiterBewegung / Austrian Young Workers Movement) in Vienna to learn about refugee relief. She has been participating in the TOMODACHI Alumni Internship Program since June 2021. Her goals for the internship are to "network with TOMODACHI alumni to strengthen the relationship between students and professionals, cities and regions and to improve my ability to plan and create many opportunities and events to empower people."
Keynote Speech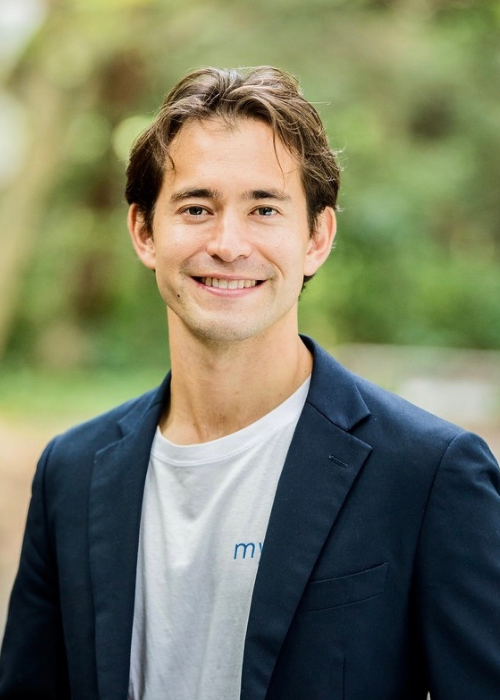 Robin Takashi Lewis is an alumnus of the TOMODACHI NGO Leadership Program and a social entrepreneur based in Japan, recently recognised by M.I.T. Technology Review in its inaugural "Top Innovators Under-35" Japan awards. He is Co-founder of mymizu, a platform to reduce consumption of single-use plastics through the power of technology and community. For 10+ years, Robin has worked with social enterprises, NGOs and inter-governmental organizations, including the World Bank, and has managed sustainable development projects around the world, including in Japan, Haiti, Vanuatu and Mozambique. Robin is also the Representative Director of Social Innovation Japan, a platform for social good focusing on the UN Sustainable Development Goals (SDGs), named by Nikkei as one of the 100 companies building the future of Japan and a two-time winner of Japan's 'Minister of Environment Prize'. He holds Board Member positions at Shibuya QWS and Youth4Nature, and graduated with an M.A. in International Business from the University of Edinburgh, UK.
Panel 1: Climate Change & Sustainability
Nanami Yamada (Moderator)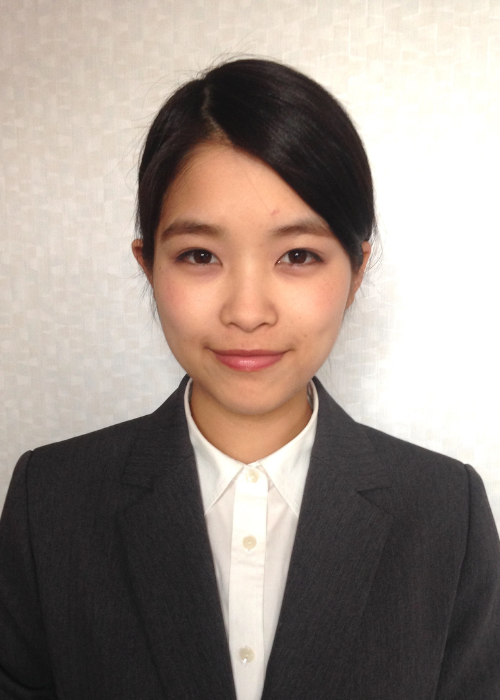 Nanami Yamada is an alumna of the 2018-2019 TOMODACHI MetLife Women's Leadership Program. She has been working as a consultant at IBM for three and a half years, where she has worked in sustainability.
In September 2021, Nanami was selected as one of 24 participants for the 2021 ProSPER.Net Leadership Programme, which discussed the topic 'Climate Change: Global issues, local actions, and transdisciplinary solutions' and brought together promising young professionals and emerging leaders from 10 countries across the Asia-Pacific Region.
Nanami majored in social organization development and minored in international business at Kwansei Gakuin University, and focused on the necessity of diversity in Japan.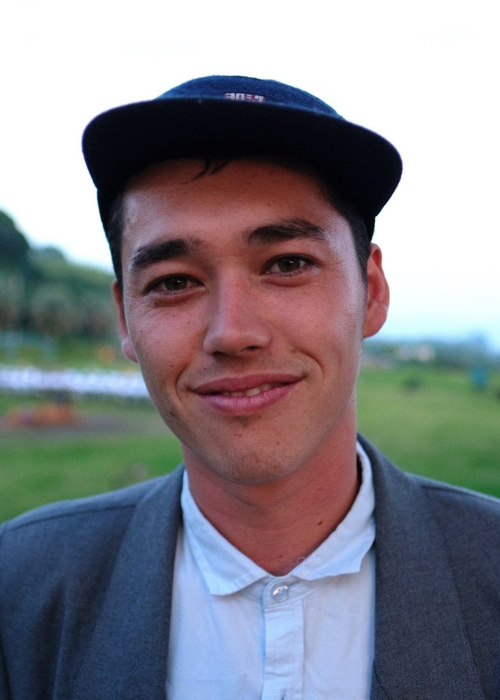 Ian Shimizu is an environmental activist and educator. He is the founder of weMORI, a global nonprofit dedicated to inspiring forest action by making it easy, fun, and mainstream. Ian is also a navigator at Inspire High, an EdTech startup that connects students' to the world's leading creative minds through an online education program. Prior to his involvement with the two ventures, Ian was involved in various other projects in the environment and education space such as: 350.org Japan, SPIRAL CLUB, GAKKO and SPARK. Ian also appears frequently on the radio to provide insight on topics ranging from inspiration to climate change.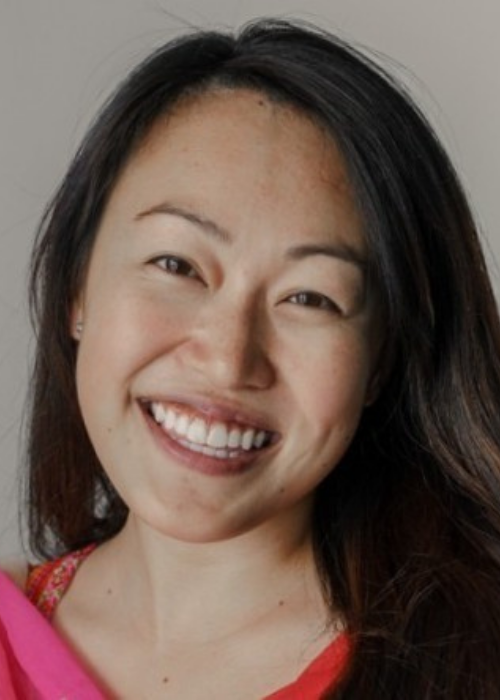 Kana is the Co-founder and Director of INOW, an educational tourism program based in Kamikatsu, the first "Zero Waste Village" in Japan, and member of the Zero Waste Academy. She is a Japanese Canadian, born and raised in Canada, and currently resides in Kamikatsu, Tokushima, Japan.
INOW facilitates educational and transformative educational experiences, aimed to encourage participants to explore, reflect, and, through experience, learn about zero waste and sustainability. Her work focuses on sharing zero waste and the Japanese culture of "satoyama" to connect people's lifestyle with nature.
She previously worked for the European Union and Asian University for Women. She completed a Master of Science (M.Sc), Erasmus Mundus European Master's in Tourism Management and a Bachelor of Commerce in Business Administration. Kana cares deeply about climate action, sustainable tourism, and education.
Panel 2: Inclusion & Diversity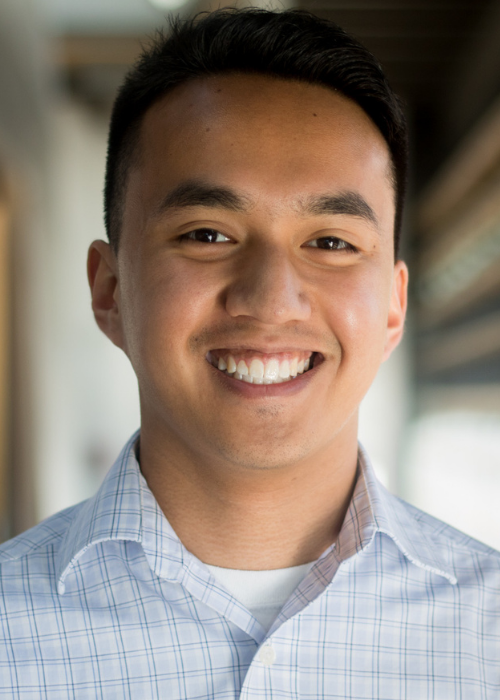 Jess Juanich is an alumnus of the 2018 TOMODACHI Daiwa House Student Leadership Conference in Los Angeles and has attended the 2018 U.S.-Japan Annual Conference in Tokyo, Japan. He is a first-year graduate student obtaining his Master of Public Administration (MPA) degree at the Evans School of Public Policy & Governance at the University of Washington. As a first-generation college graduate and son of immigrants, Jess understands the role policy should play when thinking about diversity, equity, and inclusion (DEI) in all facets of life. Jess organized the 2019 Student Mission Day at Seattle University with guest speaker and New York Times contributing opinion writer, Dr. Michael Eric Dyson, to center discussions around the university's mission, community engagement, and to highlight what DEI means particularly to Jesuit education. He plans to pursue a career as a researcher delving into social policy, evaluation, and education to provide recommendations on how programs can be more efficient, informed, and equitable in their impact and approach.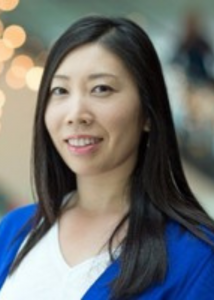 Aiko Shimizu is an alumna of the U.S.-Japan Council Emerging Leaders Program and is currently responsible for social impact and government/nonprofit partnerships at Twitter . She is also an Atlantic Council Millennium Leadership Fellow, a BMW Foundation Responsible Leader, a Salzburg Global Fellow, and an Asia Society Asia 21 Young Leader. Aiko has worked on various global policy issues across the private, public, and nonprofit sectors in the United States, Japan, and Germany, including at BMW and Daimler urban mobility joint venture SHARE NOW (formerly car2go), Daimler, Bloomberg New Energy Finance, the United Nations, and the International Tribunal for the Law of the Sea. She has also held fellowships focused on U.S.-Japan relations at the Center for Strategic and International Studies (CSIS), Pacific Forum CSIS, the Mansfield Foundation, and the East-West Center in Washington, D.C. Aiko received her graduate degrees from the University of Pennsylvania Law School and Columbia University's School of International and Public Affairs (SIPA). She received her Bachelor's degree in Political Science and International Studies from the University of Chicago.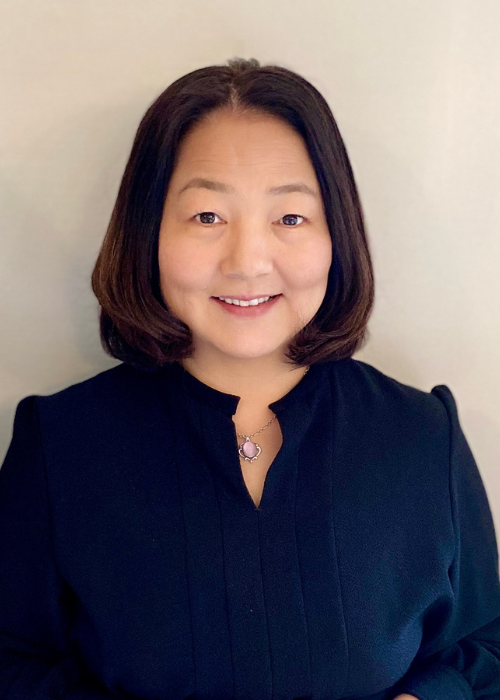 Sanae Endo is the HR Director of People & Culture at GAP Inc., promoting inclusion through clothing. She has about 20 years of experience in human resources at Caterpillar, Coca-Cola, and AXA Life Insurance. Sanae has qualifications and experience in Mentoring, Coaching, D&I, and as a Vocational Life Consultant for Persons with Disabilities. She received her MBA from the University of Wales, and has completed the Stanford Executive Program.
Panel 3: Education Reform & Youth Empowerment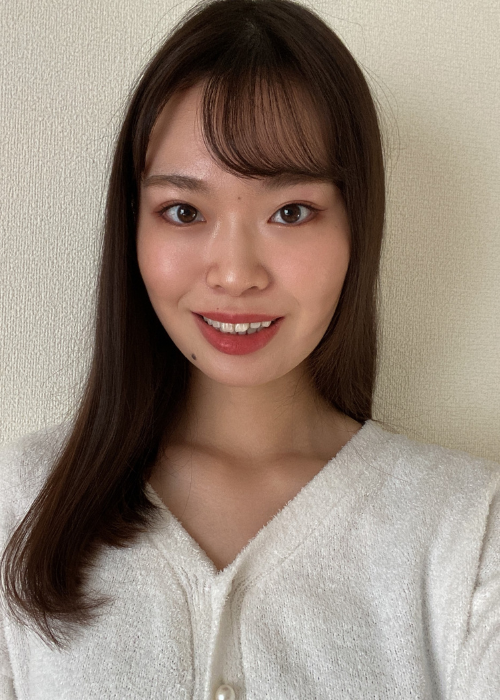 Hinako Owada is a 21-year-old alumna of the TOMODACHI Summer Softbank Leadership Program from Minamisoma City in Fukushima Prefecture. She is currently majoring in English education at Yamagata University. During her undergraduate career, she realized that she wanted to continue to experience personal growth along with her students as a teacher. She will begin working as an English teacher at a public junior high school in Fukushima Prefecture next year. She served as the leader of Team B for the Hokkaido and Tohoku regions during last year's TOMODACHI RISE Leadership Program. The theme event for the program, "Take Your First Step~ Let's Take a First Step that is Unique to You" gave her immense confidence in herself and her abilities.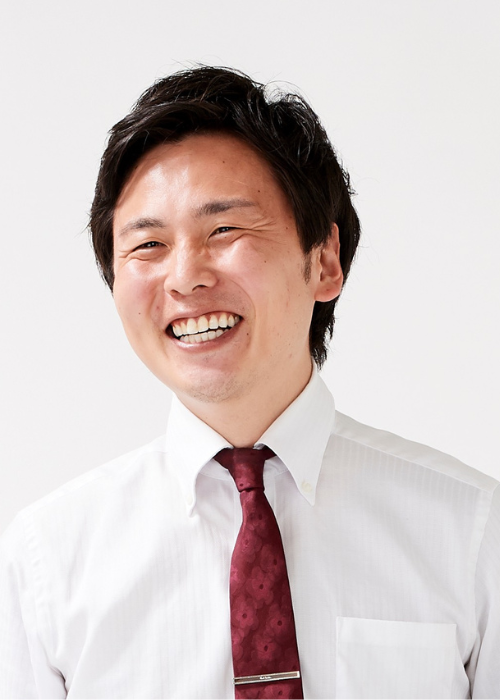 Shota Shibayama is the Principal at Fukuoka Commercial Girls High School, and was known as the youngest principal at the time as he took on the role at 30 years of age. Born in 1990 in Hokkaido, Shota has nine years of teaching experience; five of which were spent teaching at private high schools. One day he met a Principal who taught him about working "with the intention of a principal" – with that spirit, it led him to his current position.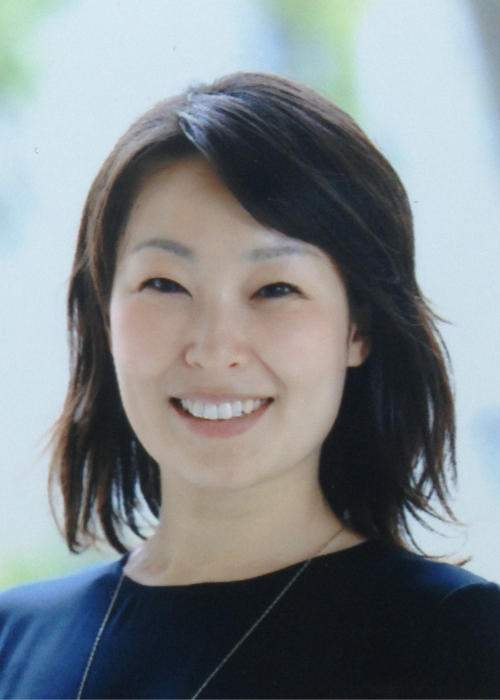 Arata Nishio is currently an English Teacher at Kikuzato High School in Nagoya. She previously served as a teacher in the English Department at Nanzan High School Girls High School and also at Kinjo Gakuin Junior High School.
Prior to teaching, she worked at the Consulate General of Japan in Detroit where part of her responsibilities included visiting public schools and introducing Japanese culture to the local communities in Michigan and Ohio.
Since returning to Japan, Arata has received grants from the U.S. Embassy well as numerous awards such as the 2019 Pearson English Global Teacher Award.
Arata graduated from Tokyo University of Foreign Studies, Faculty of Foreign Studies, Department of English in 2002. She completed the TESOL Certificate Program at Columbia University Teachers College in 2009, and holds a State Teacher's License in Secondary English in Michigan.
Alumni Speakers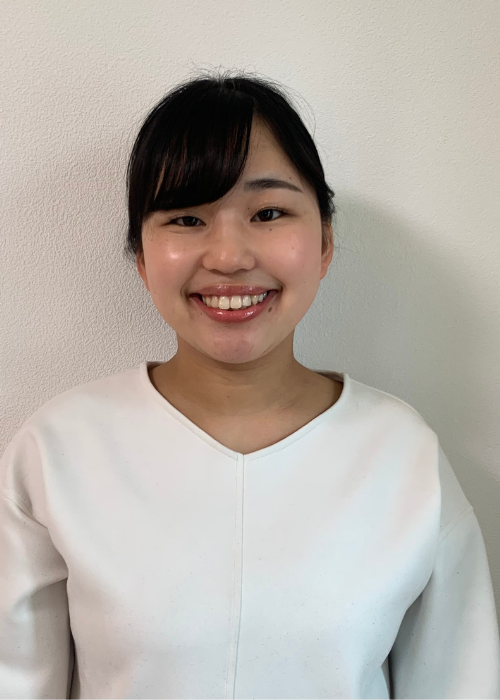 Hinako Murakami is an alumna of the TOMODACHI Summer SoftBank Leadership Program. Originally from Ishinomaki City in Miyagi Prefecture, she was affected by the disaster when was she in sixth grade, and wanted to do something to give back to her community. She participated in the TOMODACHI Program as a high school student as a result of that drive. Inspired by American culture and the international environment she experienced, she went on to pursue an undergraduate degree in the United States following her graduation from high school. She has returned to her hometown of Ishinomaki where she is taking advantage of her university experience in her new role working in the overseas division of Fisherman Japan to export local products overseas.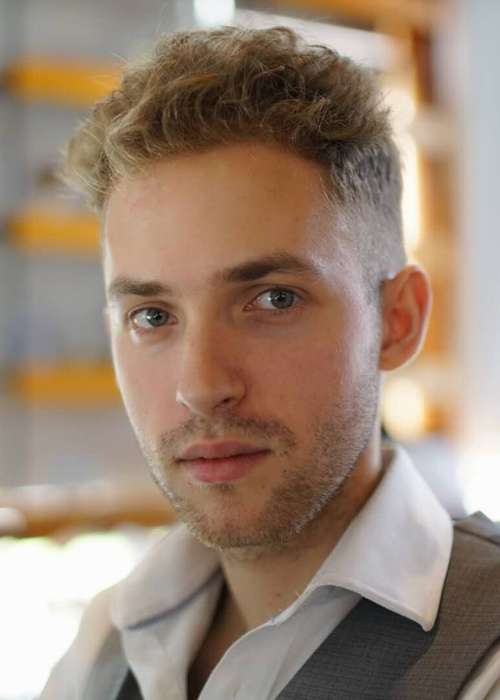 Tristan Norman is an alumnus of the TOMODACHI Kakehashi Inouye Scholars Program in 2018, a student cultural exchange initiative dedicated to the legacy of the U.S. Senator Daniel K. Inouye. Currently, Tristan is an Assistant Language Teacher with the Japan Exchange and Teaching (JET) Programme in Kami-Cho in Northern Hyōgo prefecture and wants to pursue a career in international affairs.
Tristan graduated from Hendrix College in 2020 with an interdisciplinary major in Social Entrepreneurship and Innovation, focused on Climate Adaptation in Japan and China.
Since graduating, he participated in the UNITAR United Nations Young Leaders Program and interned at the UN Department of Economic and Social Affairs at the UNHQ in New York, working on issues related to the impact of COVID-19, climate change, and digital and frontier technologies on young people.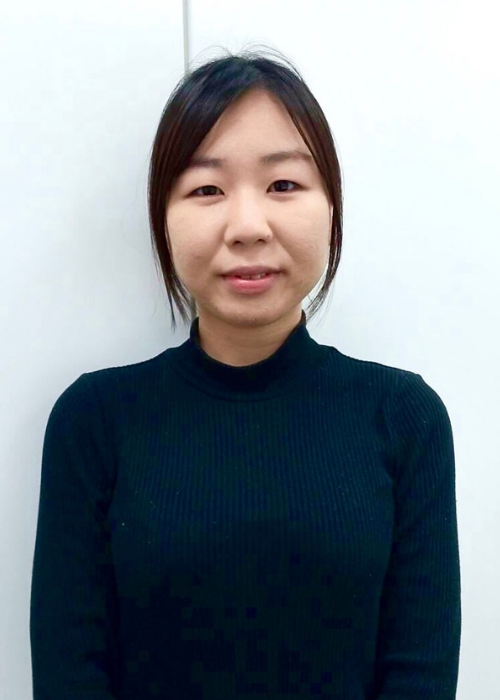 Azumi Nakai is an alumnus of the 2015-2016 TOMODACHI MetLife Women's Leadership Program. Through workshops and her trip to the United States, she learned that getting to know herself leads to her self-confidence, which helped her overcome her mental illness. She presented her experience in 2017 as one of the Alumni representatives at the U.S.-Japan Council Annual Conference. As one of the regional leaders of the Okinawa region under the TOMODACHI RISE Leadership Program, she also planned and operated a regional event on the topic of regional identity in 2019. She currently belongs to a video production technology company called Basque Co., Ltd., where she works in television production as an assistant technology producer. She balances her work responsibilities with her personal mental health journey where she continues to learn.
Regional Breakout Leads
Click here to see their bios.
Registration