USJC Board of Directors
Dr. Curtiss Takada Rooks
Program Development Committee Chair, USJC
Assistant Professor, Department of Asian and Asian American Studies and former Associate Dean, Bellarmine College of Liberal Arts
Loyola Marymount University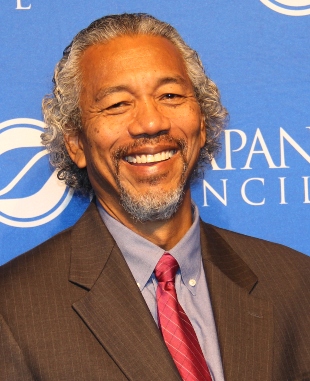 Curtiss Takada Rooks, Ph.D., a critical race and ethnic studies scholar in Asian and Asian American Studies at Loyola Marymount University (LMU) brings a broad wealth of experience from his career in higher education. Prior to his return to the faculty at LMU, Dr. Takada Rooks served in several positions including Associate Dean of the Bellarmine College of Liberal Arts with a portfolio including curriculum and assessment, strategic planning and budgeting, and operations; Special Assistant to the Dean for strategic hiring diversity; and Director of the Center for Undergraduate Teacher Preparation. In his career before LMU, he served at Pomona College as Dean of Residential Life & Associate Dean of Students; Project Coordinator for Community University Enrichment in the schools at UCLA and as a NCAA assistant football & track coach at Penn State University and Trinity College. Currently, Dr. Takada Rooks serves as the LMU Asian Pacific American Studies program coordinator teaching courses in multiracial identity, contemporary issues in APIA communities and systems thinking. He is also a Senior Research Associate in the LMU Psychology Applied Research Center and directs LMU's Kakehashi Tomodachi Inouye Scholar Program in international leadership, a joint academic and student affairs partnership. In addition to LMU, Dr. Takada Rooks has held teaching positions at San Jose State University, University of California, Santa Barbara, California State University, Northridge and Pomona College. As an academic with over 95 domestic and international academic guest lectures, conference/symposium presentations and publications on multiracial identity, transpacific identity, APIA ethnic community, participatory evaluation and diversity, equity & inclusion, Dr. Takada Rooks also brings applied expertise to his academic endeavors. His engaged scholarship spans global Nikkei identity, chronic disease, wellness, health disparities and civic engagement in BIPOC communities. Outside the academy, Dr. Takada Rooks brings experience as a diversity specialist for a civil rights law firm, diversity facilitator for the United Methodist Church Japanese American Clergy Caucus & UMC Los Angeles West district and intercultural & DEI consultant.
Dr. Takada Rooks serves on the Gates Millennium Scholars Program National Advisory Council, advisor to APIA Scholars, a national non-profit scholarship organization, the Southern California Japan America Society Board of Governors and the Board of the California Human Rights Organizations.
Responding to the consciousness raised by the racial injustice protests since June 2020, Dr. Takada Rooks has been called on to speak at numerous public education forums addressing Asian Black Kinship & Solidarity, anti-Blackness, anti-Asian violence and the intersectionality of Black-Japanese mixed identity. Some of these forums include Tadaima Pilgrimage Series, Tsuru For Solidarity, Los Angeles Day of Remembrance 2021 Commemoration, Tomodachi Initiative Japan – Critical Conversations, Toyota Research Institute APIA Heritage Month Program and Harada House Foundation.
A 2004 Japanese American Leadership Delegation (JALD) member, he is among the original members of the Council. His service to the Council includes serving on strategic plan task forces, LA regional programming, Tomodachi Inouye Scholars advisory group, ELP, U40 and Tomodachi (Japan) advisor, three-time USJC annual conference presenter and 2019 Los Angeles Annual Conference Planning Committee. Focusing on BIPOC student leaders, Dr. Takada Rooks has led two Tomodachi Inouye Scholar (2014, 2018) cohorts and an LMU Global Immersion (2019) class to Japan. He continues to work with the Council in developing inclusive excellence outreach. Dr. Takada Rooks, on behalf of the Council, works with the Los Angeles Japanese Consulate to strengthen relationships with the Los Angeles Black community resulting in the "Japan – Black LA Initiative," an intercultural partnership between the Consulate and the Los Angeles West District Black Clergy of the United Methodist Church.
Dr. Takada Rooks holds a doctorate in Comparative Culture, with an emphasis in cultural anthropology from the University of California, Irvine (National Science Foundation Dissertation Fellow; UC Regents Dissertation Fellow; UC President's Pre-Doctoral Fellow), a master's degree in Public Policy from Trinity College (Hartford, CT), and an A.B. in Economics and A.B. in Asian Studies (honors) from Dartmouth College (Green Key Honor Society; Swanson Scholar Athlete).
Born at Camp Zama, Japan to an African American father and native Japanese mother, Dr. Takada Rooks now lives in Culver City, CA with wife Miki Fujimoto. They along with their daughter Mariko are active in the Los Angeles area Japanese American community.