Japanese American Leadership Delegation
Overview
The Japanese American Leadership Delegation (JALD) program provides the opportunity for a select group of Japanese American leaders from across the United States to travel to Japan to engage with Japanese leaders in the business, government, academic, nonprofit and cultural sectors. The trip also allows Japanese leaders to gain a greater understanding of multi-cultural America through the experiences of a diverse group of Japanese Americans. Upon their return, delegates collaborate with program alumni, the local consulates, the U.S.-Japan Council and local and national community organizations to continue strengthening ties between the U.S. and Japan.
The Japanese Ministry of Foreign Affairs (MOFA), represented in the U.S. by the Embassy of Japan in Washington, DC and 17 consulate general offices, sponsors the program. The U.S.-Japan Council provides administration and support for the program. JALD began in 2000 and 217 delegates have participated to date. The 2020 Delegation marks the 20th Anniversary of the JALD program and comprises a diverse delegation of prominent Japanese American leaders nationally.
2020 Delegation
FREDERICK H. KATAYAMA (New York, NY)
Executive Vice President, U.S.-Japan Council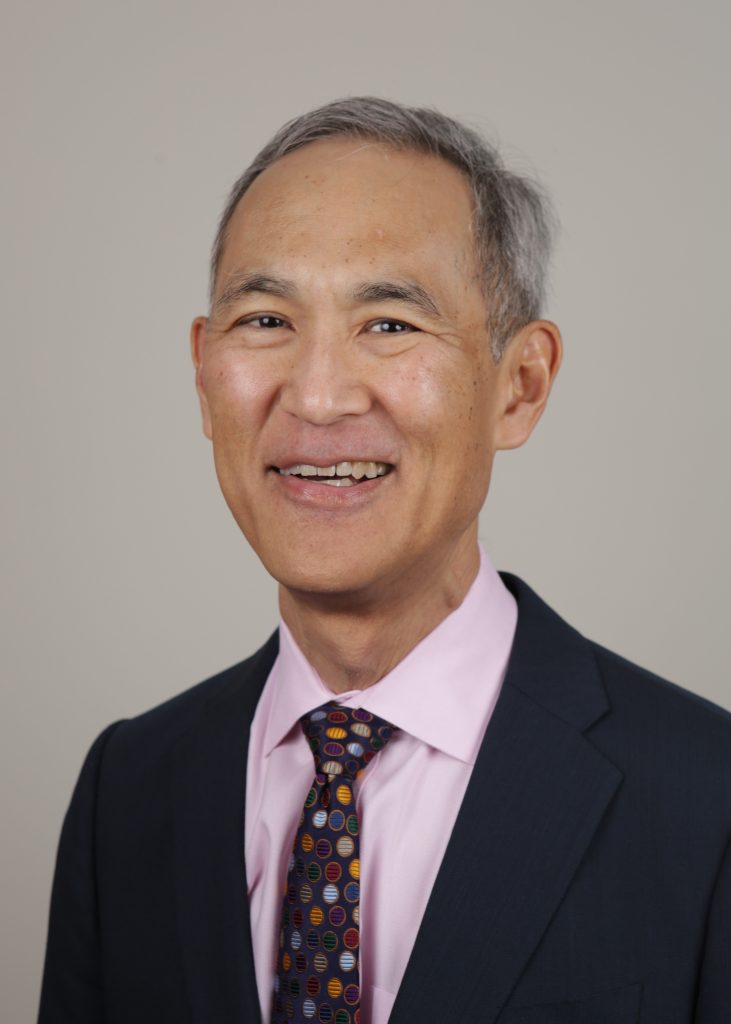 Frederick Hiroshi Katayama is a community leader, communicator and former multimedia journalist. He leads development as the Executive Vice President of the U.S.-Japan Council. In his earlier career as a journalist, he won numerous awards for his coverage of business and general news in print, television and digital media. As an anchor and producer at Reuters, he hosted various TV and video shows ranging from world news to technology, business, and personal investing. Earlier, at CNN, he reported for "The Moneyline Newshour" and anchored several shows, including "Business Asia." As a reporter at Seattle's CBS affiliate, KIRO-TV, he covered the Great Hanshin Earthquake in 1995. He began his career in television news in Tokyo reporting for the NHK show, "Japan Business Today." Prior to that, he wrote a new products column at Fortune magazine in New York and covered Japan's economic rise as its Tokyo correspondent. He started his career at the Associated Press. Outside of the newsroom, Katayama serves on the boards of Japan Society and the Manjiro-Whitfield Center for International Exchange. He was a founding Board Member of the U.S.-Japan Council. A book written by his teacher, Columbia Professor Donald Keene, kindled his lifelong interest in Japan. He graduated magna cum laude with a B.A. in East Asian Languages and Cultures from Columbia College and earned his M.S. as an East Asia Fellow at Columbia's Graduate School of Journalism. He and several others co-wrote the book, Japan: A Living Portrait (Kodansha International).
Prefecture in Japan of ancestral origins: maternal side from Hakodate and Niigata, paternal side from Fukuoka.
---
GEORGE KOBAYASHI (Chicago, IL)
President, Masuda, Funai, Eifert & Mitchell, Ltd.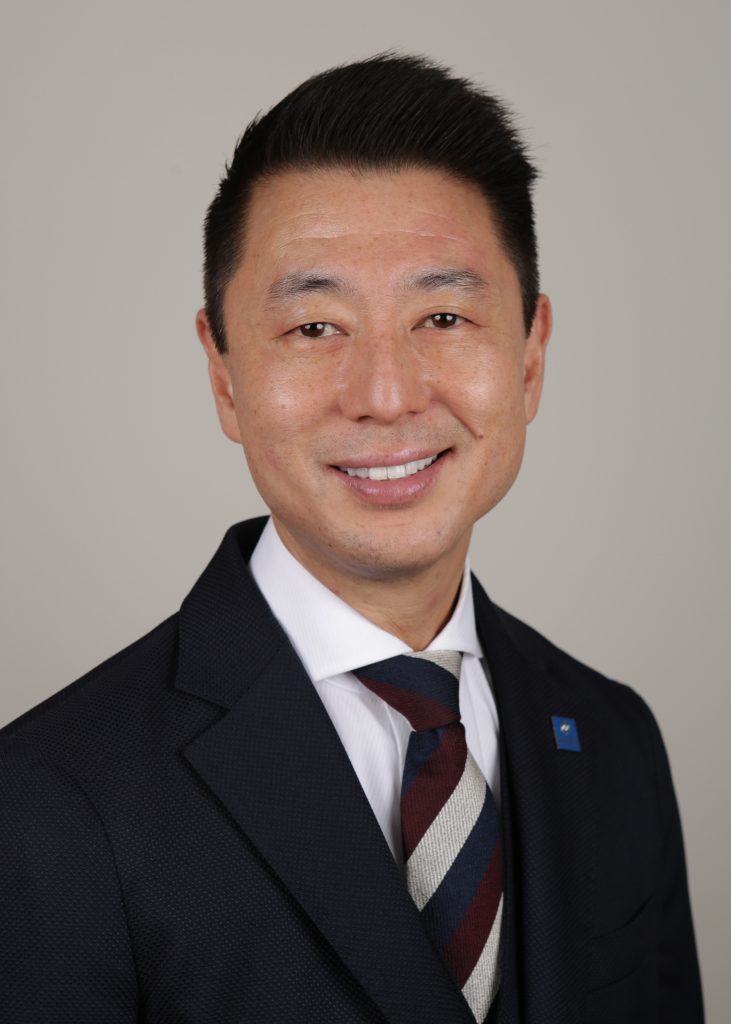 Mr. George Kobayashi is the President of Masuda, Funai, Eifert & Mitchell, Ltd., a national law firm founded in 1929 and headquartered in Chicago, Illinois. For over twenty years, he has been counseling Japan-based companies on conducting business in North America. Drawing on his understanding and appreciation for the ever-evolving business cultures of Japan and the United States, he represents his clients in a wide range of cross-border business transactions, including mergers and acquisitions, joint ventures, strategic alliances and other commercial transactions. He has also served as Regional Vice-Chair of the U.S. – Japan Council, Midwest Region, since 2015 and serves on of the Board of Directors of the Japanese Chamber of Commerce & Industry of Chicago. He previously served on the Board of Directors of the Japanese American Service Committee Housing Corporation (which operates Heiwa Terrace, a senior residence for Japanese-Americans). Prior to his election as President of his law firm, Mr. Kobayashi was the chair of the firm's Commercial Transactions Practice Group and was a founder of the firm's Intellectual Property Practice Group. He earned his B.S.B.A. from Creighton University in Omaha, Nebraska and his J.D. from the University of Illinois at Chicago – John Marshall Law School.
Prefecture in Japan of ancestral origins: maternal side from Gunma, paternal side from Nagasaki.
---
JEFFREY MALONEY (Alhambra, CA)
Chief Counsel, Santa Monica Mountains Conservancy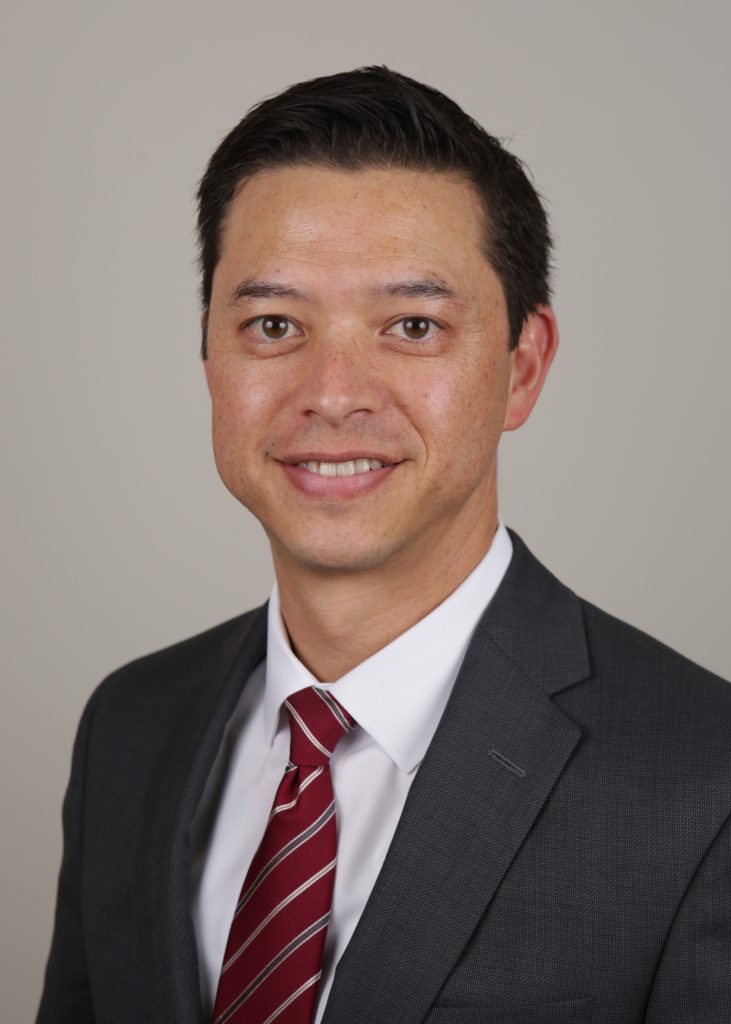 Mr. Maloney is Chief Counsel for the Santa Monica Mountains Conservancy, an agency of the State of California dedicated to the protection of natural open space and urban parks and manages over 80,000 acres (32,400 hectares) of parkland in the Los Angeles region. In 2016 Jeff was elected to the City Council in Alhambra, California, serving as mayor from 2018 to 2019. He is active in a variety of community and governmental organizations, serving as a board member of the Asian Pacific Islanders Caucus of the League of California Cities, the Go For Broke National Education Center, the Clean Power Alliance, and was co-chair of the Alhambra Host Town Committee during the 2015 Special Olympics World Games. He received his law degree from the University of Southern California and completed his undergraduate studies at the University of California, San Diego. Mr. Maloney lives in Alhambra with his wife, Akiko, and their young two children.
Prefecture in Japan of ancestral origins: Kumamoto.
---
KARA MIYAGISHIMA (Denver, CO)
Program Manager, National Park Service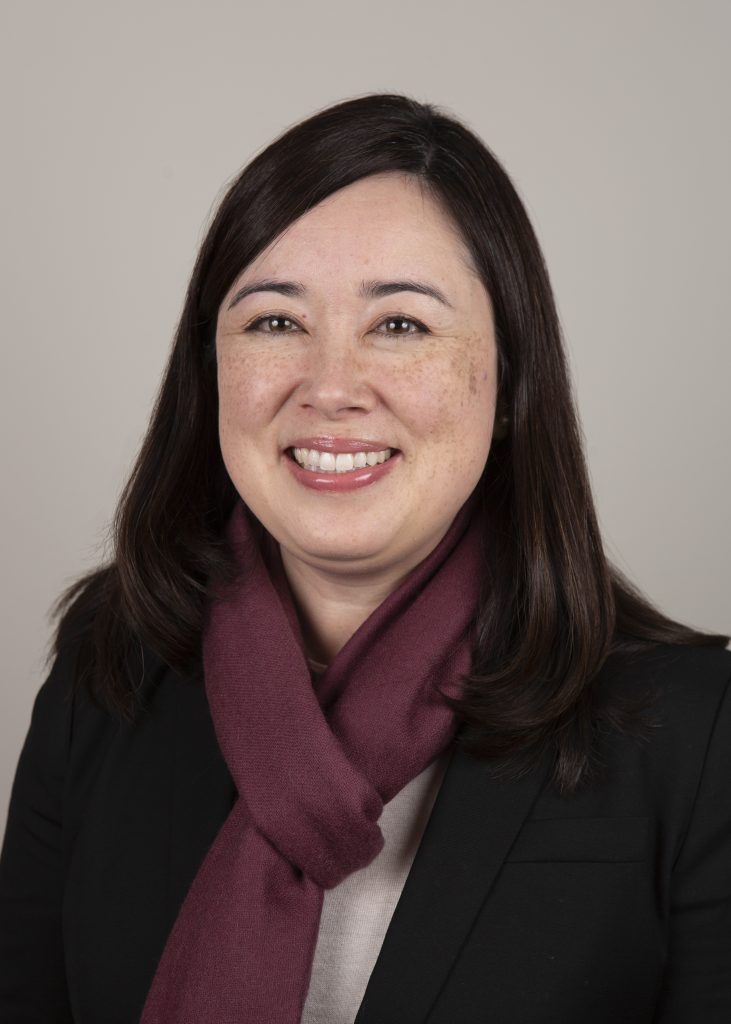 Ms. Kara Miyagishima serves as the Program Manager for the National Park Service, Japanese American Confinement Sites Grant Program. This national program provides funding to various entities to preserve and interpret the sites and history associated with the incarceration of Japanese Americans during World War II. Born and raised in Colorado, Ms. Miyagishima received her undergraduate degrees from the University of Colorado at Boulder (English and Ethnic Studies), and master's degree from the University of Colorado Denver (History), where she completed her M.A. thesis on the history of Japanese Americans in Colorado.
Prefecture in Japan of ancestral origins: Shizuoka, Fukuoka.
---
MARK OKADA (Dallas, TX)
Co-Founder & Managing Partner, Sycamore Tree Capital Partners L.P.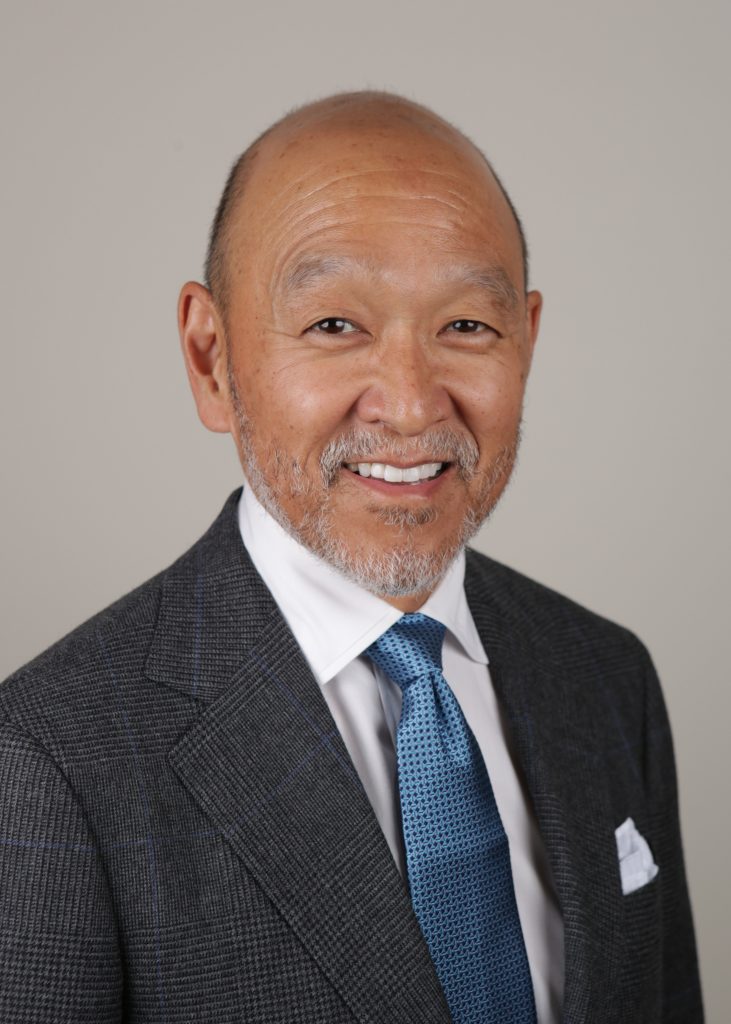 Mr. Mark Okada is Co-Founder & Managing Partner of Sycamore Tree Capital Partners L.P., a soon to be established alternative investment firm. In 2019, Mr. Okada announced his retirement from Highland Capital Management, L.P, a multi-billion-dollar global alternative investment firm, where he was co-founder and Chief Investment Officer. Mr. Okada oversaw Highland's broad investment activities across the institutional and retail investment platforms, which operate a range of products and investment vehicles, from hedge funds and separate accounts, to mutual funds and ETFs. With more than 30 years of experience in credit markets, Mr. Okada is widely regarded as an industry innovator in alternative credit investing; he was responsible for structuring one of the industry's first non-bank collateralized loan obligations (CLOs) and is a pioneer in the development of the bank loan market. He is a regular guest on Bloomberg Television and CNBC, and is frequently quoted in the financial and business press. Mr. Okada is on the board of directors at NexBank Capital, Inc., a Dallas-based financial services company. He is also devoted to a number of philanthropic and civic causes with a particular focus on education, health, faith-based service, and Japanese-American relations. Mr. Okada serves as board chairman for Education Is Freedom, the Japanese Evangelical Missionary Society and Karisopolis, LLC. He is also a trustee at the Japanese American National Museum, a board governor and strategy & governance committee member at The Dallas Foundation, a board member and investment committee member at the U.S.-Japan Council, and a member of the Education Reform Advisory Council at the George W. Bush Institute. Mr. Okada received a B.A. in both economics and psychology, cum laude, from the University of California, Los Angeles and has earned the right to use the Chartered Financial Analyst (CFA) designation.
Prefecture in Japan of ancestral origins: Okayama, Hiroshima and Fukuoka.
---
CHRISTINE PILCAVAGE (Cambridge, MA)
Managing Director, MIT Japan Program, MIT International Science & Technology Initiative, Massachusetts Institute of Technology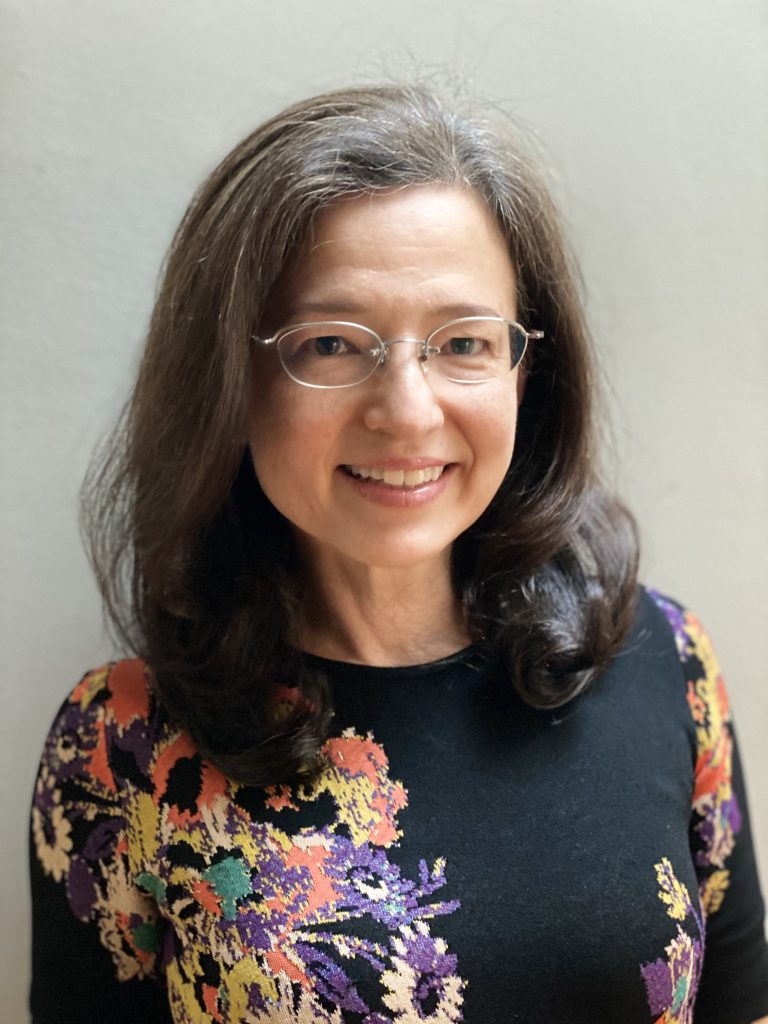 Ms. Christine Pilcavage is the Managing Director of MIT Japan Program with the MIT International Science & Technology Initiative at Massachusetts Institute of Technology. She has advised diverse international stakeholders in government, non-government, and grassroots organizations on business processes, cultural competence, and the application of public health and educational best practices. She has also worked with the Japan Exchange and Teaching Program in various capacities (as a participant, as an implementer and with the alumni association). She is a board member of the New England Chapter of the Japanese American Citizens League and the American Friends of the International House of Japan; a co-troop leader for Girls Scout Troop 82030, and a Scott M. Johnson Fellow of the US-Japan Leadership Program of the US-Japan Foundation. Ms. Pilcavage was born and raised in Japan, and has also lived in Cambodia, the Philippines, Kenya and the United States. Her education includes University of California, San Diego (B.A. Economics and Psychology) and Columbia University (MIA, Economic & Political Development and MPH).
Prefecture in Japan of ancestral origins: maternal side from Osaka.
---
CALVIN TERADA (Seattle, WA)
Director – Superfund and Emergency Management Division, U.S. Environmental Protection Agency – Region 10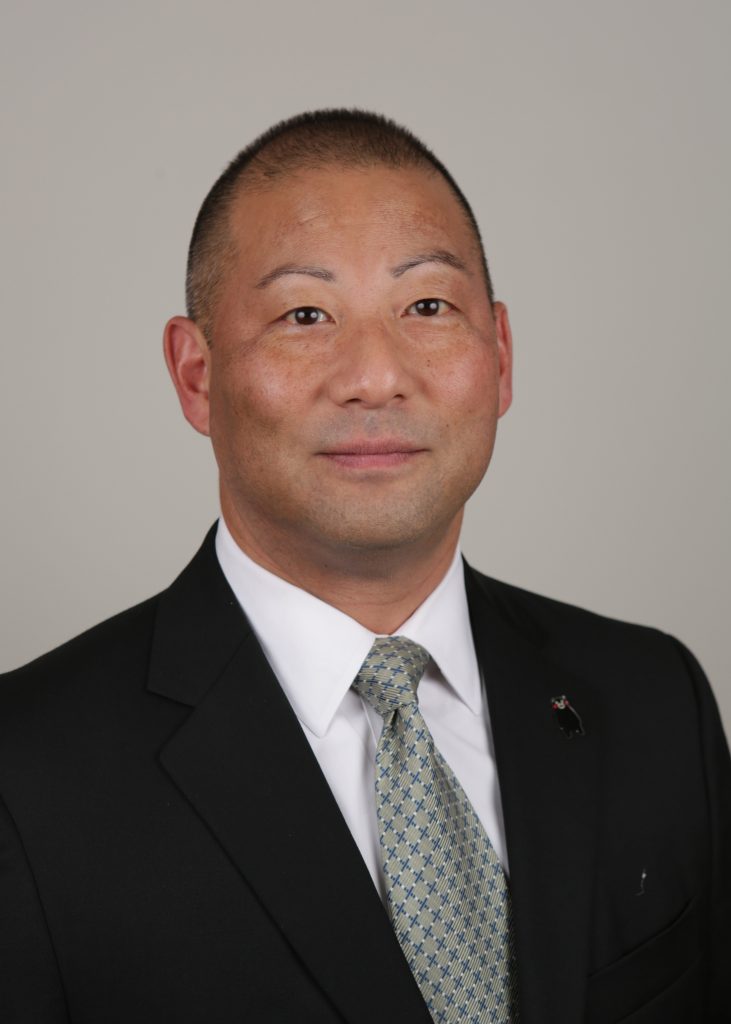 Mr. Calvin J. Terada serves as the Director for the Superfund and Emergency Management Division for U.S. Environmental Protection Agency (EPA) – Region 10 in Seattle, Washington. Calvin's position oversees the cleanup of over a hundred long-term "Superfund" hazardous waste sites and management of environmental and public health emergencies in the States of Alaska, Idaho, Oregon, and Washington. Prior to this position, Calvin served as the Branch Chief for Emergency Management and spent nearly 20 years responding to and managing various types of emergencies and disasters. Calvin has 29 years of service with the U.S. EPA and was appointed to the Senior Executive Service in April 2020. Calvin volunteers his time by serving as the President of the 115-year-old Seattle Kumamoto Kenijn Kai (Prefectural Alumni Association) and served various leadership positions with the Japanese Community Service of Seattle and is former board member of the Japanese Cultural and Community Center of Washington. Calvin is a 5th degree black belt in judo, regularly volunteers as an instructor at Budokan Dojo, and is an international certified judo referee that has traveled all over the world. Calvin obtained his B.S. in Environmental Health from the University of Washington. He is married with two children.
Prefecture in Japan of ancestral origins: Maternal side from Tokyo, paternal side from Kumamoto.
---
LORI TERANISHI (Honolulu, HI)
CEO & Founder, iQ 360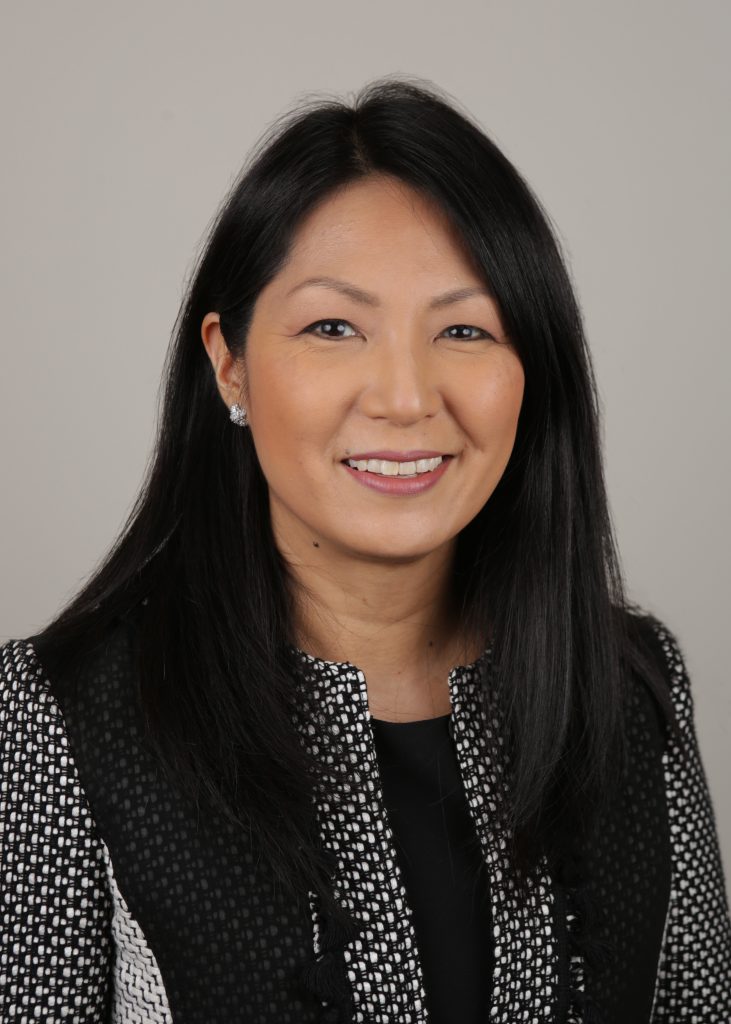 Lori Teranishi is the founder and CEO of iQ 360, a woman- and minority-owned business communications consultancy that develops and executes strategies to help organizations manage major change initiatives. iQ 360 is comprised of a diverse group of consultants headquartered in Honolulu with teams in San Francisco, New York and Washington, DC. Lori has 25 years of experience providing award-winning strategic communications counsel to global corporations, innovative startups, nonprofits and government agencies. She combines her operating experience managing large-scale P&Ls with her track record of launching communications campaigns that advance her clients' business goals. She is frequently called upon for strategic planning, positioning, stakeholder relations, crisis response, change management, environmental, social and governance (ESG) strategy and risk mitigation. Before establishing iQ 360, Lori was vice president of product development at Visa, where she also served as chief of staff to the chief operating officer and worked in a variety of communications roles. She holds bachelor's degrees in mass communications and political science from the University of Utah and earned her MBA from the University of San Francisco. She is the board chair of the Girl Scouts of Hawai'i and a Trustee with the University of Hawai'i Foundation. She is a delegate for the U.S. Japan Council's 2022 Japanese American Leadership Delegation and was named a Ragan PR Daily Top Women in Communication in 2020. She lives in Honolulu with her husband and daughter.
Prefecture in Japan of ancestral origins: maternal side from Kumamoto & Niigata, paternal side from Yamaguchi & Hiroshima.
---
KENTA WASHINGTON (Springfield, VA)
Commander (Ret.), U.S. Navy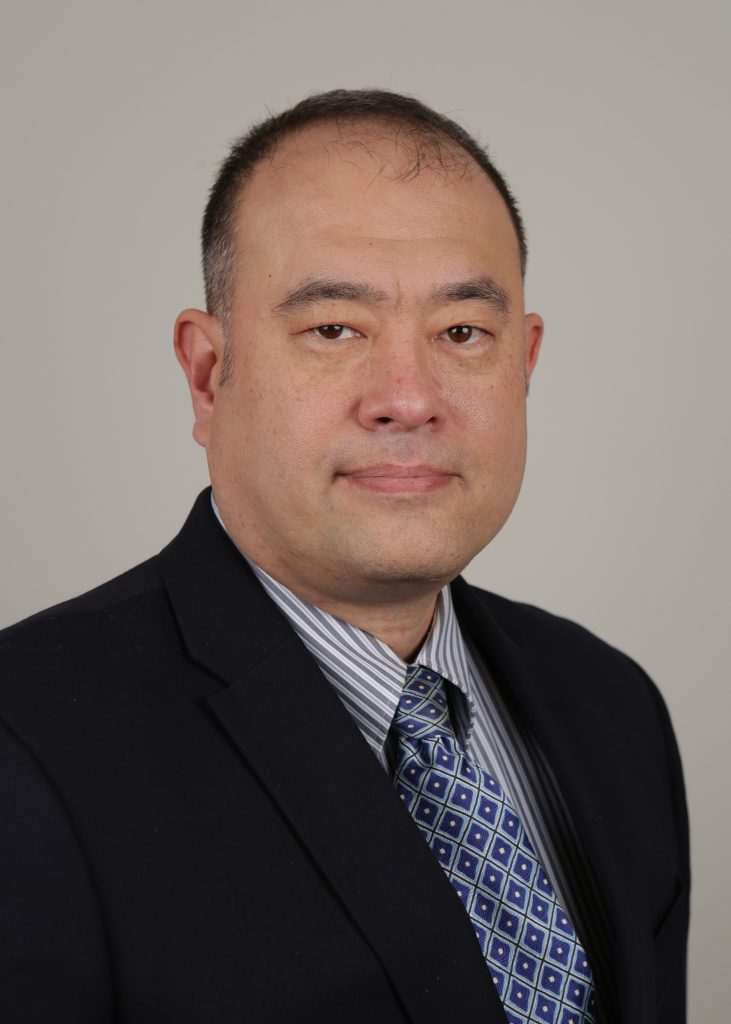 Kenta Washington recently retired from the U.S. Navy after 23 years of service as a nuclear trained submarine officer. His last position was as a Deputy Branch Chief at the National Geospatial-Intelligence Agency, where he supported the U.S. Navy in future warfare requirements with regards to precision navigation and imagery support. He previously served on submarines aboard the USS LOUISVILLE, USS MAINE, and USS CHICAGO. He was stationed in Yokosuka, Japan as COMSUBGRU 7's submarine exercise planner at the time of the March 11, 2011 earthquake. He supported Operation TOMODACHI as part of the U.S. Navy's nuclear response team in Japan. He has a Masters from the National War College (National Strategic Studies) and Catholic University of America (Engineering Management) in Washington, DC. His undergraduate degree is in Marine Engineering from Massachusetts Maritime Academy. He is married with three children.
Prefecture in Japan of ancestral origins: maternal side from Hokkaido.
---
AUDREY YAMAMOTO (San Francisco, CA)
Chief Operating Officer, The Asian American Foundation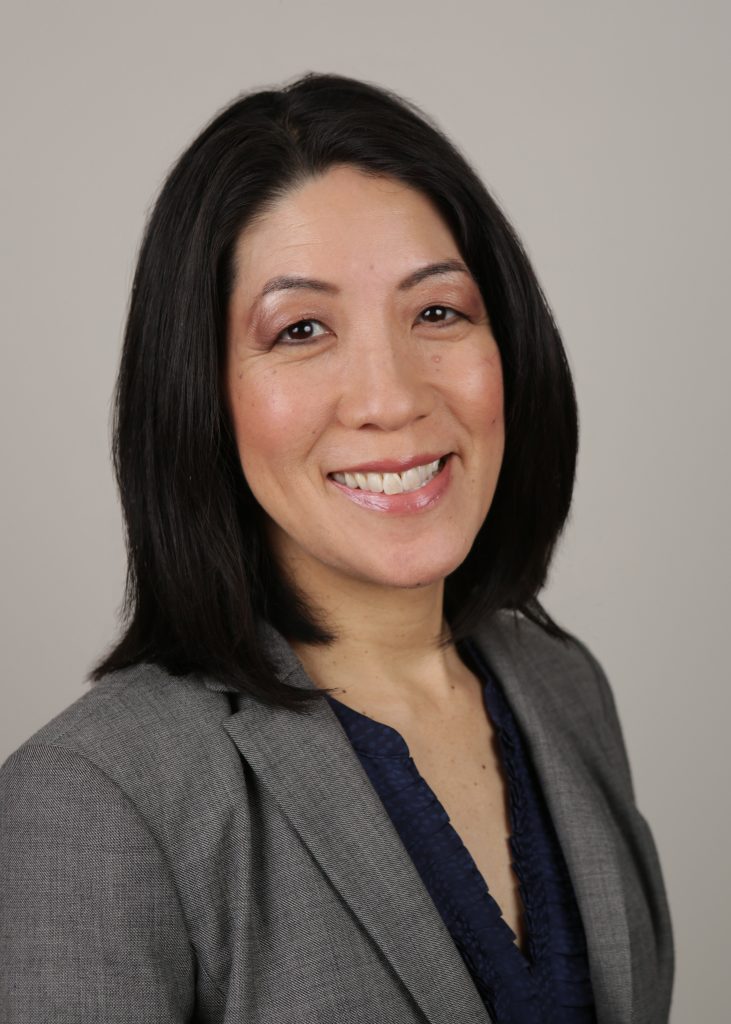 Audrey Yamamoto currently serves as the Chief Operating Officer of The Asian American Foundation (TAAF). She has more than twenty years of executive leadership experience in the philanthropic and nonprofit sectors where she has consistently helped organizations maximize their impact while building a collaborative, team-oriented culture. Prior to joining TAAF, Audrey served as the President and Executive Director of the Asian Pacific Fund, the only foundation dedicated to supporting the San Francisco Bay Area's most vulnerable Asians and Pacific Islanders. Under her leadership, the Fund reached historic levels of fundraising and grantmaking while launching new programs that increased the Fund's visibility. Previously, Audrey served as the Executive Director of the Children's Creativity Museum in San Francisco, where she led the organization through a strategic rebranding initiative that yielded unprecedented growth. Audrey graduated from the University of California, San Diego with a degree in economics and has an MBA from the Anderson School at UCLA with an emphasis in nonprofit management and entrepreneurship. She serves on the board of the Asian Health Services Foundation, is an inductee of the Alameda County Women's Hall of Fame, an alumnus of Leadership California and recipient of the Asian Business League's Leadership Award. Audrey is a fourth generation Japanese American who was born and raised in Union City, California and now resides in Oakland with her husband and two teenage sons.
Prefecture in Japan of ancestral origins: maternal side from Hiroshima and Okayama, paternal side from Tokushima.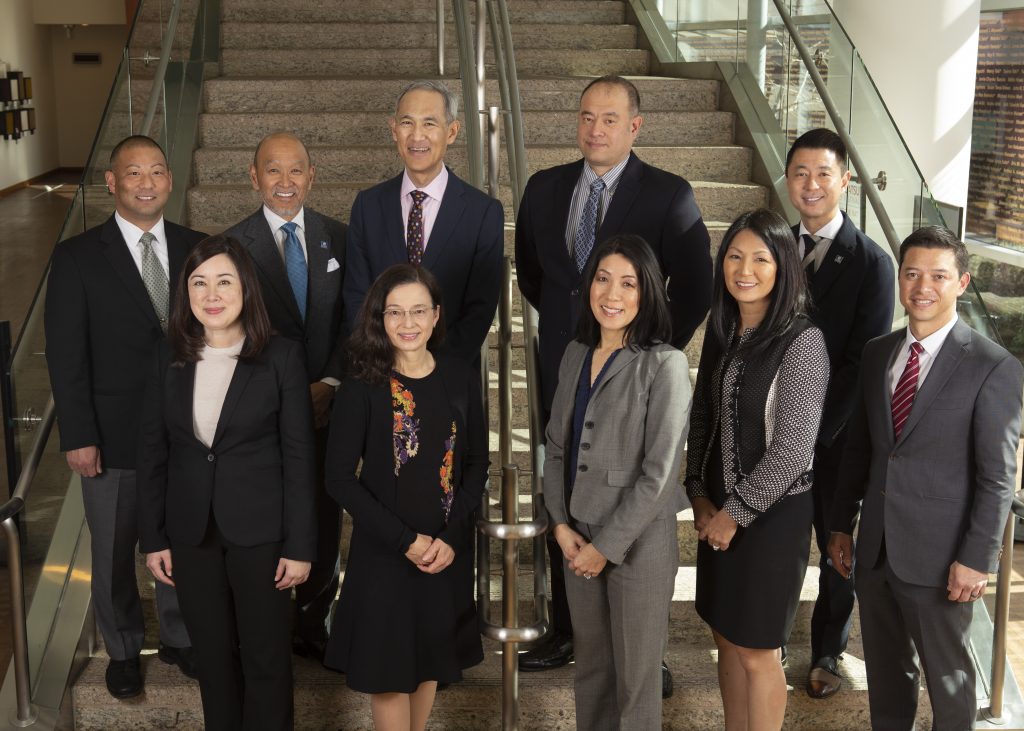 Click here to read the full article on the 2020 JALD delegation featured in the most recent newsletter!
Background
The relationship between the U.S. and Japan is considered by many as the most important bilateral relationship in the world, and Japanese Americans are uniquely positioned to help shape it. The connections between Japanese and Japanese Americans are complex. While World War II played a major role in severing ties between Japanese Americans and Japan, today's opportunities for collaboration and mutual benefit are great and demand a renewed commitment to involving Japanese Americans in U.S.-Japan relations.
The Japanese American Leadership Delegation provides Japanese American leaders with the opportunity to become acquainted or re-engaged with Japan and participate in discussions related to the role that Japanese Americans can play in addressing key issues that face both countries, now and in the future.
The first delegation was invited by the Ministry of Foreign Affairs (MOFA) to visit Japan in 2000. It included third and fourth generation Japanese Americans selected from various professional fields including the educational, cultural, philanthropic, legal and political sectors. Since the initial trip, delegations of Japanese American leaders from throughout the United States have visited Japan every year since 2002.
Program Alumni
JALD Alumni have created a network to ensure that the commitment to strengthening U.S.-Japan relations is maintained. There have been JALD national reunions and several alumni groups have traveled back to Japan together to build on and sustain important relationships built on the program. Alumni of the program are invited and encouraged to join the U.S.-Japan Council's international network of leaders and participate in Council programming and events.