USJC Board of Directors
Ms. Rona Tison
Executive Vice President - Corporate Relations
ITO EN (North America) Inc.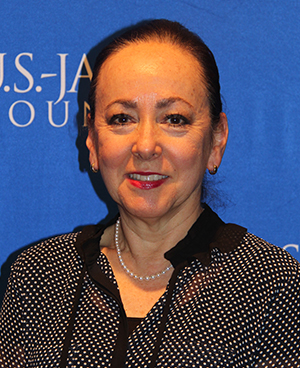 A tea industry connoisseur with a refined approach to the U.S. Japanese culture and innovative marketing, Rona Tison is the Executive Vice President of Corporate Relations at ITO EN (North America) INC., Japan's #1 green tea brand and the world's leading purveyor of award-winning, premium and sustainably-grown green tea and healthy beverages. Tison is responsible for maintaining and developing the company's corporate image through branding, public relations and promotional events. In addition to her role at ITO EN, Tison serves on the Board of the Tea Association of the USA and the Tea & Health Committee. She is also on the Advisory Board of the Global Tea Initiative at University of California, Davis and has been a speaker at the World Tea Expo, San Francisco, Los Angeles & Northwest Tea Festivals, Shizuoka World Tea Festival, James Beard House and Smithsonian Lecture Series. Tison is a graduate of University of California, Berkeley having studied Oriental Literature. She received the 2017 John Harney Lifetime Achievement Award for her educational contributions to the tea industry, the first woman to ever receive this prestigious award.