A Shin-Issei Conversation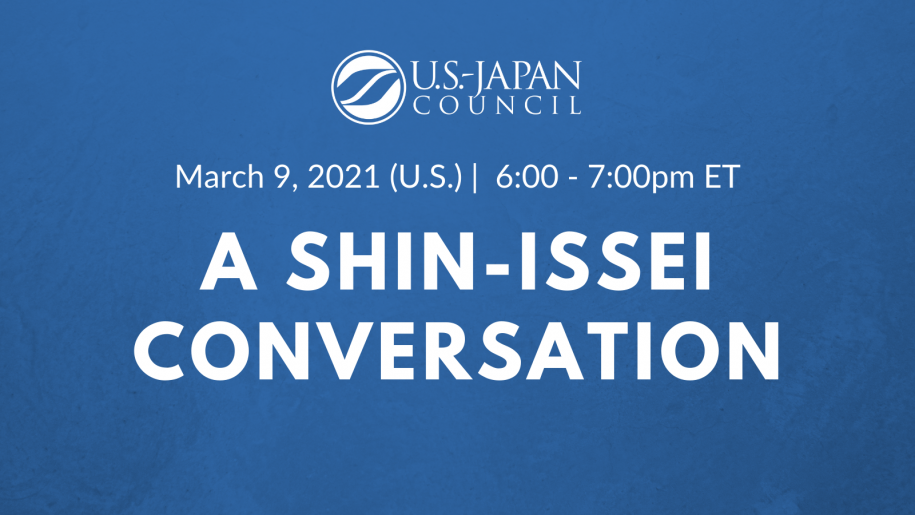 Date: March 9, 2021 (U.S.) / March 10, 2021 (Japan)
Time: 6:00 – 7:00pm ET / 8:00 – 9:00am JTRegistration: Click here
Join us for the kick-off event of U.S.-Japan Council's newly-formed Shin-Issei Group to find out what it means to be a "shin-issei," what the Group hopes to accomplish, and whether you would like to join. The event will consist of a two-part panel each made up of shin-issei members of diverse backgrounds – professionally, geographically, immigration status, and in experience. Among other things, the panels will discuss this Group's purpose as an affinity group as well as how it is uniquely positioned to support USJC's existing programs and unique programs which will further strengthen U.S.-Japan relations.
Following this webinar will be a special 15-minute After Session, one in English and another in Japanese, for the audience to discuss the dialogue and network with each other and the panelists.
Featuring
Aya Iwasuji (Principal at Empowered Being Global)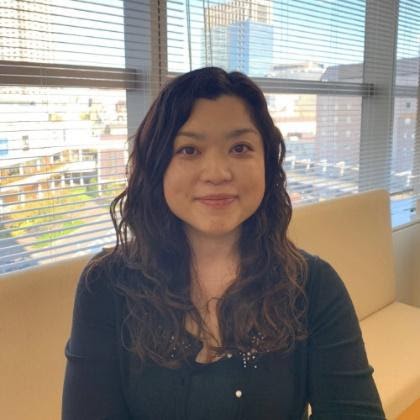 Aya Iwasuji is Principal at Empowered Being Global, a cross-border business consulting firm to bridge corporates, startups, and international governmental organizations to Silicon Valley. She is a consultant and educator and builds and executes high impact executive and leadership programs on innovation, business acceleration, entrepreneurship, new business creation, and technology commercialization. She firmly believes that everyone and every company has the inherent capability to change, innovate, and thrive, and her passion is to unleash those superpowers inside them.
She previously led Innovation and Entrepreneurship programs and Industrial Technology Research at NEDO, the largest public R&D Funding Agency of Japan, in Silicon Valley. During the seven years she spent at NEDO, she built partnerships between Silicon Valley companies and organizations and Japanese counterparts and created educational and training programs for 250+ Japanese corporates and startups who want to expand their business in Silicon Valley.
Teaching the Japanese language and culture to local K-12 students is what she loves to do on her weekends. She is a head instructor and a member of the Steering Committee at SACBC Japanese Language School in Union City, CA.
Aya holds a Master's Degree in Linguistics from San Francisco State University and a Bachelor's degree in International Studies from Meiji Gakuin University, Japan.
She was born and raised in Hokkaido, Japan, and has lived in Yokohama and Tokyo. She has been enjoying the almost always sunny weather in the San Francisco Bay Area since 2007.
---

Ichiro Sekimitsu (SVP – Corporate Development, Central Pacific Bank)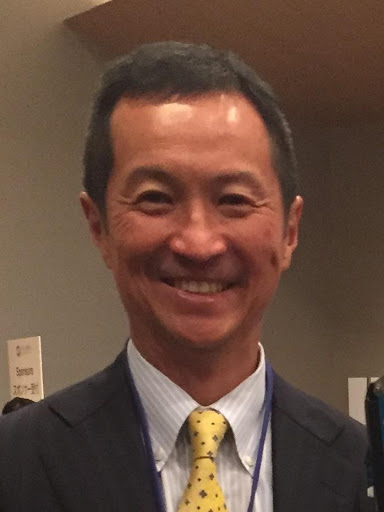 Ichiro Sekimitsu is an experienced financial product professional with 31 years of trading and business management experience in interest rate and currency derivatives.
He is currently SVP – Corporate Development at Central Pacific Bank in Honolulu reporting to the Executive Chairman.
Previously he was a Managing Director and Chief Operating Officer for Asia Pacific Rates and Currencies at Bank of America Merrill Lynch in Tokyo from 2000 to 2015. Prior to this, he was the Head of Trading for Asian currency debt products in Hong Kong and Head of Derivative Trading for European currency swap and option products in London. He started his financial markets career in Chicago in 1984.
Prior to joining predecessor companies of Bank of America Merrill Lynch, he was a Senior Auditor at American Express Company in San Francisco.
Ichi holds an MBA from IMD Business School in Lausanne, Switzerland and a BS in Engineering from Harvey Mudd College. He was born in Kyoto and moved to NY and Chicago at age 1, returning to Kobe to attend international school and is excessively proud of his Kansai roots.
---

Yuko Watanabe (Principal Consultant, Yuko Watanabe Consulting)
Yuko Watanabe is a Principal Consultant at Yuko Watanabe Consulting, serving corporate and startup clients who build and deliver innovative technology across the U.S. and Japan.
Originally from Tokyo and educated in the U.S., Yuko spent the first 10 years of her career working on global economic development projects. She lived and worked in China, Bangladesh, India, Rwanda and Ethiopia, working across public, private, and nonprofit sectors at organizations such as Japan Bank for International Cooperation, Bill & Melinda Gates Foundation, as well as various local social enterprises.
More recently, Yuko pivoted to bridging the cultural gap and building unique collaborative global initiatives for a variety of technology clients and partners in the U.S. and Japan.
Yuko holds a Master's in Public Administration in International Development from Harvard Kennedy School of Government, an Executive MBA from Quantic School of Business and Technology, and BAs in Economics and International Studies from University of Oregon. She currently lives in Seattle and enjoys backpacking with her husband and two children.
---

Masami Izumida Tyson (Global Director of Foreign Direct Investment and Trade, State of Tennessee)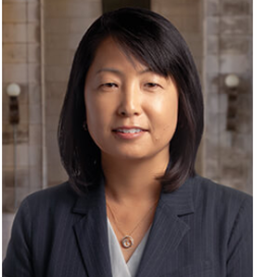 Masami Izumida Tyson serves as the Global Director of Foreign Direct Investment and Trade for the State of Tennessee. Masami works to create jobs for Tennesseans by recruiting and supporting foreign businesses to and in the State. She manages and develops strategy for Tennessee's offices in five worldwide locations whose mission is to identify and recruit companies to invest in Tennessee. Masami is also the state's trade director as well as the representative for Tennessee's international matters. She interfaces with international companies and delegations as well as various diplomatic offices and organizations located domestically and abroad.
Masami was born and raised in Yokohama, Japan, and has lived in the United States since age 18. She received her B.A. and M.A. from the Writing Seminars at The Johns Hopkins University, where she was a recipient of the Sudler Prize in the Arts. After teaching creative writing at Johns Hopkins and then in high schools in Tennessee, she received her J.D. from Vanderbilt University Law School. Thereafter she worked as a federal law clerk, a litigator at a law firm, and in various in-house attorney positions at global companies. After over fifteen years of a career in law, Masami transitioned to her current role of public service, in which she could best use her international background and best serve her fellow Tennesseans. She was hired by the state's Economic and Community Development Commissioner Bob Rolfe to assume her current role in October of 2018.
Masami currently serves on boards and committees of several organizations, including the International Business Council, Japan-America Society of Tennessee, the Tennessee District Export Council, and the Tennessee World Affairs Council. She is also a member and Council Leader of the U.S.-Japan Council. Masami lives in Nashville with her husband and their three children.
---

Tatsuki Tomita (COO, Vivaldi Technologies)

Tatsuki Tomita is a technology entrepreneur based in the San Francisco Bay area. He co-founded several technology companies including Vivaldi Technologies, Orbweb and currently serves on the board. He is also an entrepreneur in residence at the US Department of Energy's Lawrence Berkeley National Lab, working on atmospheric carbon removal technologies to reverse climate change.
Prior to that, Tatsuki held a number of executive positions at Opera Software. He was Senior Vice President & Head of Opera's consumer browser business, managing high-growth products with 350 million+ global user base.
He also developed and led Opera's TV browser business, in addition to being head of APAC and President of Opera Software Americas.
Tatsuki serves as an advisor and a board member of several organizations, including DreamHub, an early stage investment firm in Taiwan, as well as SVJEN/Silicon Valley Japanese Entrepreneur Network, a nonprofit connecting entrepreneurs from Japan in the San Francisco Bay area.
He received his MBA from University of California, Berkeley Haas School of Business, and holds degrees in Mechanical Engineering from Kagoshima National College of Technology, and Economics from Hokkaido University.
Tatsuki was born and raised in Kagoshima. He loves reading and spending time exploring the outdoors with his wife and their young children.
---

Vince M. Okada-Coelho, Ph.D. (Assistant Professor, Hawaiʻi Pacific University College of Health and Society School of Social Work)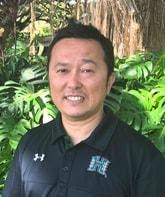 Vince M. Okada-Coelho is an assistant professor at Hawaiʻi Pacific University College of Health and Society School of Social Work. He is a co-founder and vice president of the 501(c)(3) nonprofit organization, Lōkahi Foundation.
Vince completed his Ph.D. in social welfare from the Myron B. Thompson School of Social Work at the University of Hawaiʻi at Mānoa. He also holds a master's degree in international public policy and management at the Sol Price School of Public Policy from the University of Southern California and bachelor degree from Montclair State University of New Jersey. He has also participated in intensive leadership and social change programs, including the East-West Center's Asia Pacific Leadership Program, and the Institute for Humane Society's Social Change Workshop at Brown University.
Vince is deeply committed to community development with a focus on diversity, well-being, and social justice for Japan, Hawaii, and the Asia-Pacific region. He shares these principle missions along with the goal of expanding youth leadership, international education, and the field of indigenous knowledge including identity formation and resurgence and sustainable community development. His interdisciplinary research focuses on Japan's indigenous people, the Ainu, their welfare and related policy issues; and education and development of social work profession in Japan.
Vince was born in Tokyo. He has lived in Hawaii, California, New Jersey, Florida and Chile. He was a former international program coordinator at the University of Hawaiʻi Kapiʻolani Community College and a former Walt Disneyʻs college program participant.
---

Yumi Higashi (Director of Corporate Communications, MUFG Union Bank, N.A.)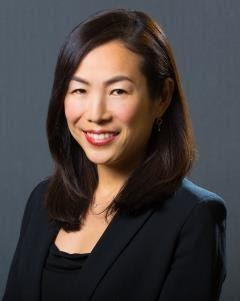 Yumi Higashi is currently Director of Corporate Communications at MUFG Union Bank, N.A., a U.S. banking arm of Mitsubishi UFJ Financial Group (MUFG). She devises and implements external and internal communications programs that support MUFG's corporate banking and Chief of Staff divisions, with primary responsibility for executive and employee communications, content strategy, and media relations. In addition, she advises the bank's senior executives on U.S.-Japan community relations, and acts as the bank liaison for civic leaders and community organizations in the Japanese and Japanese American communities.
Prior to moving to New York in 2010 and joining MUFG in 2012, Yumi worked for ING Group based in Hong Kong and Tokyo. During her tenure, she developed communications strategy and managed communications- and marketing-related special projects including intranet revamp and global Formula One sponsorship. Before ING, she gained experience in a wide range of support functions as business manager at Morgan Stanley in Tokyo. She received a bachelor's degree in policy management from Keio University (Kanagawa, Japan).
Yumi is a Council Leader and a Program Development Committee member of the U.S.-Japan Council, and supports a number of art institutions, such as the Skowhegan School of Painting & Sculpture, the Museum of Modern Art, the Japan Society Gallery, and the Orpheus Chamber Orchestra. She lives in New York with her husband and their two children.
---

Toshiki Masaki (Canton, Michigan; Council Leader since 2014)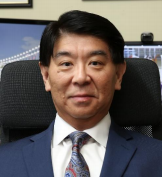 Toshiki Masaki retired in December 2018 from Ford Motor Company where he worked since 1988, holding positions in Vehicle Engineering, Finance, Global Data Insight and Analytics (GDIA), Government and Community Relations (G&CR), and Purchasing. His last position was Manager in GDIA, charged with establishing infrastructure for a new department to implement global priorities for the company's one-on-one marketing strategy across all digital media consistently. Previously, he was Senior Manager in Government Relations, where his responsibilities included: the Ford Political Action Committee; public policy and economic impact analyses; and G&CR's career development and training program globally.
He served on Michigan Asian and Pacific American Affairs Commission (MAPAAC) from 2013 through 2020, originally appointed by Governor Snyder, then as the Chair by Governor Whitmer for 2020. (MAPAAC is charged with advising the state on issues concerning APAs and informing AP communities of resources available to all Michigan residents.) Previously, he was the Vice Chair of the Michigan Health Care Information Technology Commission (appointed by Governor Granholm in 2006).
He was one of ten-member 2015 Japanese American Leadership Delegation, an annual program sponsored by Japanese Ministry of Foreign Affairs to advance U.S.-Japan relations by leveraging Japanese Americans.
He is a member of the National Board and the Governor of Midwest District of Japanese American Citizens League.
Toshiki was born in Osaka, Japan and has been living in the United States since 1979. He holds a Bachelor's Degree in Mechanical Engineering from Massachusetts Institute of Technology, a Master's in Mechanical Engineering from the University of California, Berkeley, and an MBA from the University of Michigan, Ann Arbor.