ESG Measurement and Reporting: Global Trends and Implications for Japanese Companies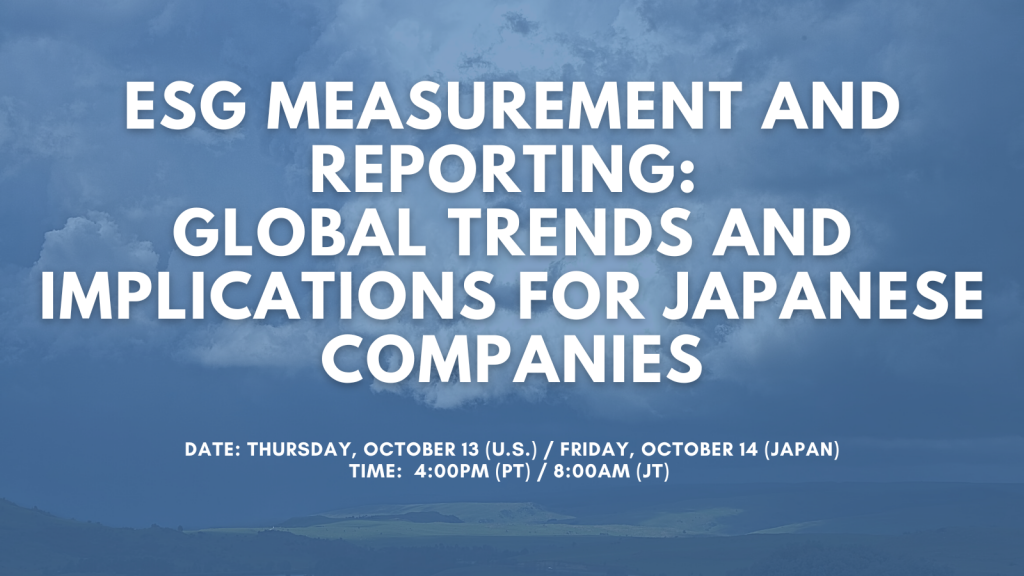 Date: October 13, 2022 (U.S.) / October 14, 2022 (Japan)
Time: 4:00pm (PT) / 8:00am (JT)
Registration: This is a members-only event. If you are interested in attending or have any questions, please contact Lauren Matsumoto at [email protected].
How does your company stack up versus others on ESG? What about your suppliers? How would you even know? ESG disclosure is the answer. In recent years, extraordinary progress has been made toward globally consistent environmental, social and governance (ESG) reporting standards. However, the new and rapidly changing environment may be difficult to follow. What is the state of play? Where is the policy environment headed – both globally and within Japan? What do these changes mean for your business?
We are pleased to have Kyle Lawless, Associate Director for EY Japan Climate Change and Sustainability Services, help us understand the ESG measurement and reporting environment. Kyle will speak to the market and regulatory forces globally and in Japan including how policy developments in the US and EU may impact Japanese companies. Introductory remarks will be provided by Laura Winthrop, Director of Global Public Policy at EY. This will be a great opportunity to enhance your foundational knowledge on ESG policy ahead of our Annual Conference.
Featured Speaker
Kyle Lawless
Associate Director, EY Japan Climate Change and Sustainability Services, EY Global Public Policy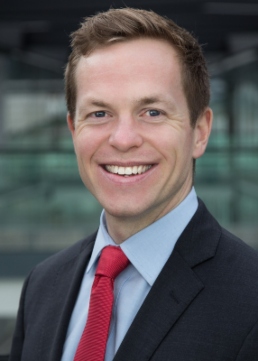 Kyle focuses on ESG policy and regulatory issues that affect EY, multinational firms and the broader capital markets.
Based in Tokyo, he works with policymakers, regulators, investors and other stakeholders to inform EY's views and actions and to help EY navigate the complexity of operating globally in over 150 countries. In addition, Kyle advises board and management teams – in Japan and globally – on the changing policy environment.
In July, Kyle and his team published a report with Oxford Analytica, The emerging sustainability information ecosystem, which recommends a number of actions required to move toward ESG information that is decision-useful, timely and trusted.
In addition to his role at EY, Kyle has held leadership roles in civil society and academia, most recently as a member of the Board of Directors at Victory Programs and a lecturer at Georgetown University's School of Foreign Service.