Japanese American Leadership Symposium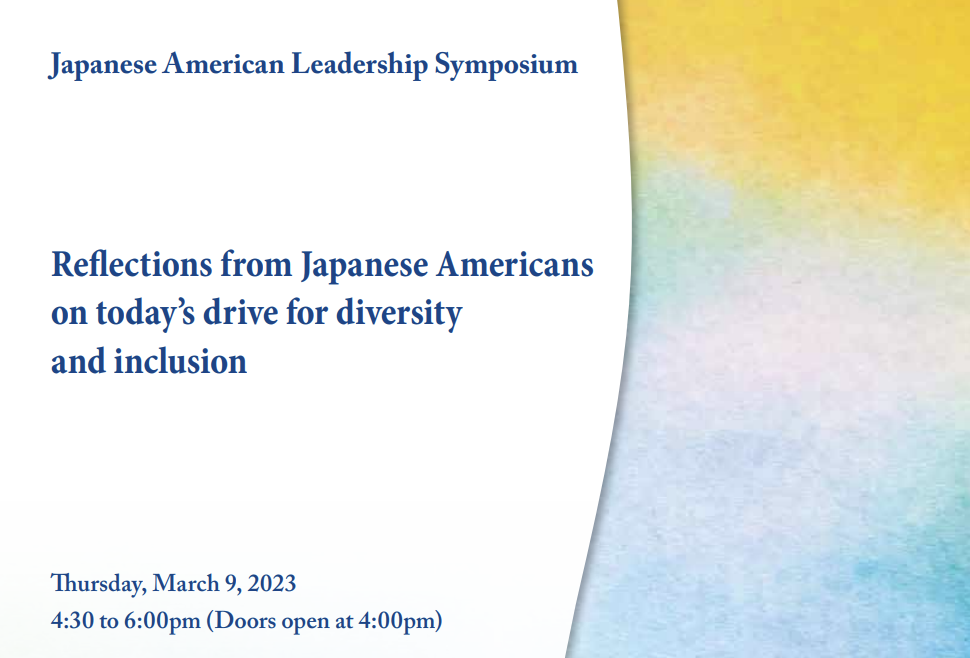 Date: March 9, 2023 (Japan)
Time: 4:30pm (JT)
Location: Iwasaki Koyata Memorial Hall International House of Japan (5-11-16 Roppongi, Minato-ku, Tokyo 106-0032)
Registration: Register here
Admission: Free*
*Please note that this event has a capacity of 100 people. Individuals will be granted admission on a first-come-first-serve basis. Please email [email protected] if you have any questions.
The Ministry of Foreign Affairs of Japan (MOFA) has organized the Japanese American Leadership Delegation (JALD) since 2000 as a means to strengthen the long-term relationship between both Japan and the United States and increase understanding of the Japanese American community. This year, 10 Japanese Americans from across the United States will travel to Tokyo and Shizuoka as part of the JALD program. During their time in Japan, the delegation will interact with high-ranking government officials and intellectuals from both the public and private sectors.
As part of this program, the Japan Foundation is hosting a symposium titled "Reflections from Japanese Americans on Today's Drive for Diversity and Inclusion" to promote understanding between the Japanese American community and Japan and amplify the U.S.-Japan dialogue on diversity and social inclusion. The first part of the program will include a keynote address from Dr. Curtiss Takada Rooks (Loyola Marymount University, JALD '04) about solidarity between Japanese Americans and other minority communities. Dr. Takada Rooks will draw from case studies that discuss diversity, equity and inclusion in civic engagement. The delegates will have an opportunity to engage in a panel discussion moderated by Mr. Frederick Katayama (U.S.-Japan Council, JALD '20).
Mr Katayama will be joined by Jeffrey Maloney (Santa Monica Mountains Conservancy, JALD '20), Lori Teranishi (iQ 360, JALD '20) and Audrey Yamamoto (The Asian American Foundation, JALD '20) to discuss their perspectives on the current state of American society and spaces for the Japanese American community within it.