Panel Discussion: 150th Anniversary of the Introduction of Baseball to Japan

Date: November 9, 2022
Time: Doors open at 4:45pm ET
Location: Columbia University's Faculty House 64 Morningside Drive, New York, NY 10027
This event is by invitation only.
The U.S.-Japan Council is proud to co-organize a panel commemorating the 150th anniversary of the introduction of baseball to Japan with the Consulate General of Japan in New York. An esteemed panel of speakers, including baseball professionals and historians, will be sharing their own experiences as individuals who have been heavily involved in baseball in both Japan and the United States. Speakers will also share their thoughts on the role of baseball in both American and Japanese culture. This discussion will be moderated by USJC Council Leader Susan McCormac.
Hideki Matsui
Former professional baseball player (MLB, NPB), Founder/Director/President of the Matsui 55 Baseball Foundation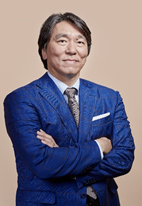 Hideki Matsui played 10 years with the Yomiuri Giants before taking his talents to the NY Yankees in 2002. In 2013, after a highly successful professional NPB and MLB career, Matsui retired from baseball as a NY Yankee. In 2015, he started his Matsui 55 Baseball Foundation to give back to the sport that gave him so much. Matsui loves teaching baseball skills to children and has clinics located in New York, Los Angeles, and Japan.
MLB: 2009 World Series champion, 2009 World Series MVP, Two -time All-Star
NPB: 3-time Japan Series champion, Japan Series MVP, 3-time League MVP, 9-time All-Star
People's Honor Award (Japan) (2013)
Matt Murton
Former professional baseball player (MLB, NPB)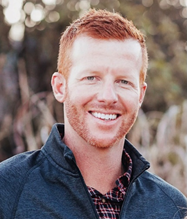 Matt played fifteen years professionally as an outfielder; both as a member of the MLB and the NPB for the Hanshin Tigers Baseball Club from 2010-2015. He led the Chicago Cubs with a .297 batting average during the 2006 season and participated in both the MLB and NPB playoffs. He was a seven-time All-Star and four-time Best Nine Award Winner, NPB. He led the Central League in hits on three different occasions and was the NPB Central Division Batting Title Winner in 2014. He was the first player in league history to reach 1,000 hits within his first six seasons as a member of the NPB. In 2010, he broke the NPB single season hit record with 214 hits, previously held by Ichiro Suzuki. He is now Grace Christian Academy's Coordinator of Student and Family Life and an assistant baseball coach for its varsity program, while also working with nonprofits in Japan to further Japan-U.S. relations.
Josh Rawitch
President, National Baseball Hall of Fame and Museum
President Rawitch came to the Hall of Fame after 10 years with the Arizona Diamondbacks and has spent more than 25 years working in baseball. A native of Los Angeles, President Rawitch joined the Dodgers' staff in 1995, moving from the marketing department into public relations.President Rawitch received the prestigious Robert O. Fishel Award for Public Relations Excellence, is bilingual (Spanish), and has overseen baseball media relations efforts across the world, including in Mexico, China, Taiwan, Australia, Japan, New Zealand, and the Dominican Republic. He also served as venue press chief at three iterations of the World Baseball Classic.
Brad Lefton
Baseball Journalist and specialist
Mr. Brad Lefton has covered baseball for audiences in Japan and the U.S. for three decades as a bilingual journalist. Beginning in Tokyo as a public broadcaster at NHK, he covered the transformation of Japan-U.S. baseball relations as Hideo Nomo journeyed east to pitch for the LA Dodgers and Bobby Valentine traveled west to manage the Chiba Lotte Marines. Mr. Lefton returned to St. Louis and as a freelance journalist for NHK, Sports Graphic Number, and other major outlets.