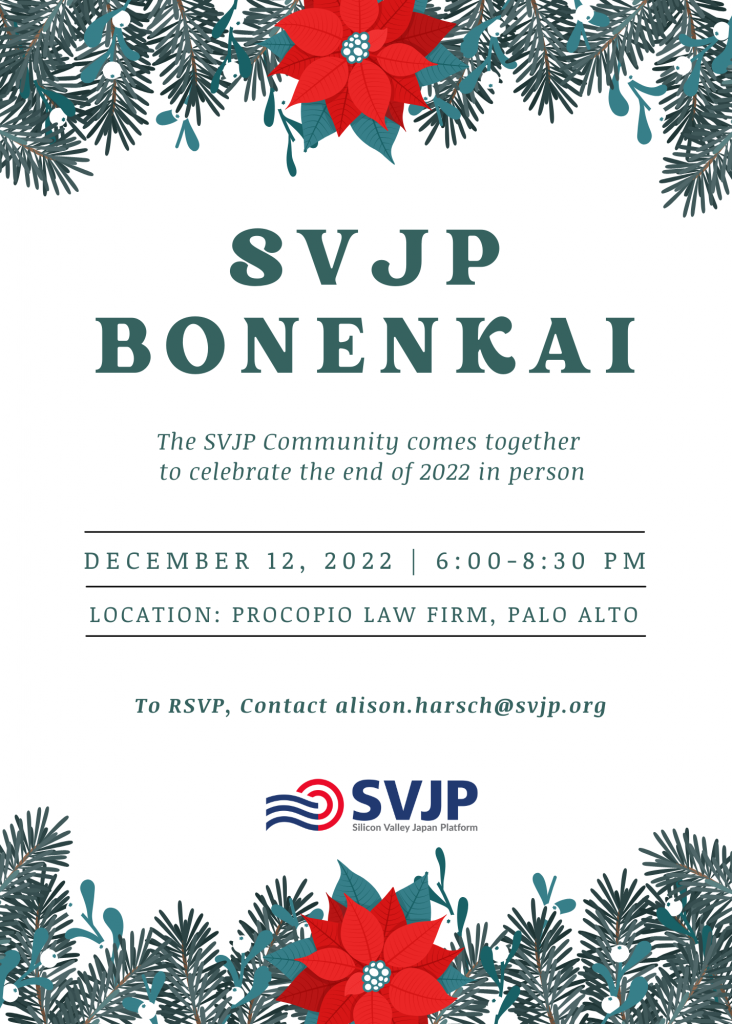 Date: December 12, 2022
Time: 6:00pm (PT) – 8:30pm (PT)
Location: Procopio Law Firm, Palo Alto
Registration: To register, please contact Alison Harsch at [email protected]
After years of gathering online, the SVJP is excited to host its first in-person benkyokai since the start of the pandemic- a special end of the year "Bonenkai" celebration. Connect with SVJP community members as we celebrate the end of 2022 with dinner, discussion, and holiday cheer. Please RSVP by emailing [email protected].