The 30th U.S.-Japan Council Business Advisory Board Meeting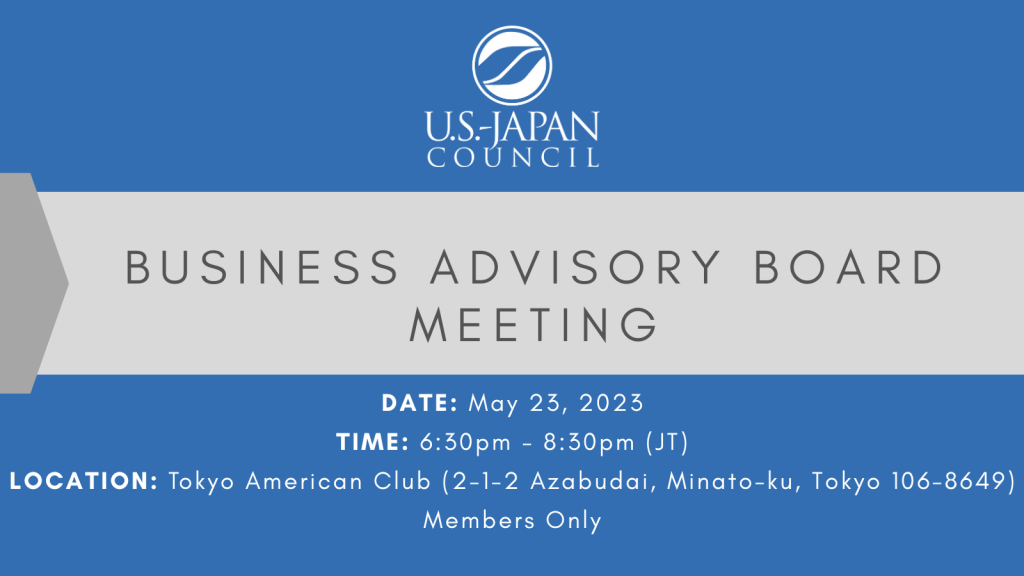 Date: May 23, 2023 (Japan)
Time: 6:30 – 8:30 pm (JT)
Location: Tokyo American Club (2-1-2 Azabudai, Minato-ku, Tokyo 106-8649)
Fee: 10,000 JPY (Cash only)
Registration: Please note that this is a private event. USJC Members and Members of the Business Advisory Board are allowed to attend. For more information, please contact: [email protected]
Aflac Japan is committed to practicing Creating Shared Value (CSV) management based on its core values. The presentation, titled "Aflac's Creating Shared Value (CSV) Management Strategy" will cover how Aflac Japan combines the best practices from both the United States and Japan respectively across corporate culture, global group governance and human capital management to meet the needs of its key stakeholders.
Featured Speaker
Charles D. Lake II
Chairman and Representative Director, Aflac Life Insurance Japan Ltd, President, Aflac International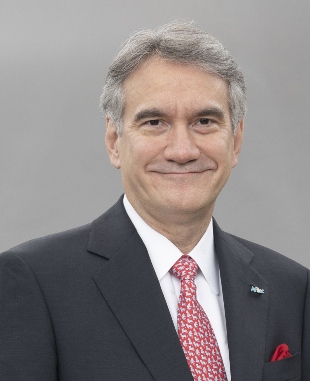 Charles Lake is Representative Director and Chairman of the Board of Aflac Life Insurance Japan Ltd. (Aflac Japan) and President of Aflac International. He reports to the Aflac Incorporated (NYSE: AFL) Chief Executive Officer and serves on Aflac Incorporated's Global Executive Management Committee. In 2021, Aflac Japan generated approximately $15 billion in total revenue with over 23 million policies in force and approximately $129 billion in total assets.
Lake joined Aflac International and Aflac Japan in 1999 as the first in-house legal counsel and chief compliance officer in Japan. In 2001, Lake became Deputy President responsible for all of Aflac's business operations in Japan and was named Aflac Japan President in 2003, Vice Chairman in 2005, and Chairman in 2008. Lake became Aflac International President in 2014 and represents Aflac group in international fora.
Prior to joining Aflac in 1999, Lake practiced law in Washington, D.C. from 1994 to1999. From 1990 to 1994, Lake served in the Office of the U.S. Trade Representative (USTR) in the Executive Office of the President of the United States, departing as Director of Japan Affairs and Special Counsel to the Deputy U.S. Trade Representative.
Lake currently serves as an independent outside director on the boards of Japan Post Holdings Co., Ltd. and Shiseido Company Ltd. He also serves as a director on the board of the Peterson Institute for International Economics, director of the Japan Institute of International Affairs, advisory board member for the University of Tokyo Graduate School of Public Policy, and member of the Japan Fair Trade Commission's Antimonopoly Study Group (Dokusenkinshi Konwakai). Lake has previously served in positions including: a director on the boards of the Tokyo Stock Exchange and the Japan Exchange Group, Inc. (2006-2016) and Tokyo Electron, Ltd. (2016-2022); president of the American Chamber of Commerce in Japan (2006-2007); chairman of the U.S.-Japan Business Council; and co-chair of the U.S. -Japan Business Conference (2011-2013).
In 2018, Lake was awarded the Order of the Rising Sun, Gold Rays with Neck Ribbon by the Emperor of Japan for his contributions to the development of Japan's insurance and financial services industries and strengthening U.S.-Japan economic relations. In 2012, he received the State of Georgia's Governor George Busbee Award for contributions to Georgia-Japan relations.