Japanese American Storytelling Program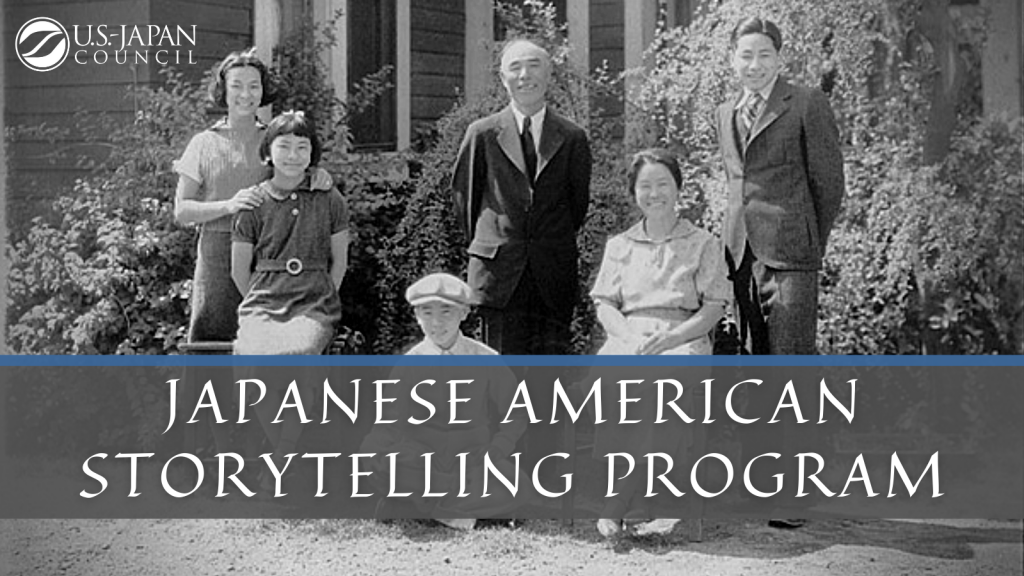 The Japanese American Storytelling Program ("JASP") is a program for U.S.-Japan Council leaders to convey positive educational messages to Japanese youths. Overarching themes include tolerance and empathy for immigrants, overcoming discrimination and prejudice, strength of diversity in society, and building bridges between the US and Japan. These themes are communicated through personal family history narratives.
Many Japanese American ("JA") storytelling programs are intended for American audiences. JASP is uniquely designed especially for Japanese audiences. JASP speakers have experience living and working in Japan, are accustomed to communicating with Japanese, and many have Japanese language skills. Initially, JASP presentations will be made to Tokyo-based universities and colleges. Over time, JASP will widen its impact organically to include schools in other regions across Japan.
JASP presentations will cover a variety of topics, including:
JAs and the American Dream
Immigrant Experiences: Assimilation Challenges
Racial Profiling: Discrimination Faced by Issei Japanese and JAs as "Enemy Aliens"
WW II Internment Experience
Experience of "New," Shin Issei and Shin Nisei
Strengths of Diversity & Inclusion
JAs Building Bridges Between the U.S. and Japan
Multi-racial/Hapa Nikkei Identity
Expanding Horizons and Comfort Zones
JASP is conducting its initial presentations at participating host schools in the 2020 academic year.
JASP promotes the U.S.-Japan Council's mission of strengthening the U.S.-Japan relationship through direct, people-to-people connections.
If you have any questions about JASP, please email: [email protected]