The U.S.-Japan Council (Japan) (Office: Chiyoda-ku, Tokyo; Representative Director, Suzanne Basalla) is happy to announce that Masahiro ("Mark") Ikeno joined the U.S. Japan Council (Japan) on May 1 as the Tokyo-based Executive Director, succeeding Junko Tsuda upon her retirement.
Ikeno served as the president and CEO of NEC Corporation of America until March 2023, an industry-leading provider of digital transformation and communications technology and integrator of IT solutions. He is a seasoned executive with over 35 years of extensive sales, marketing, business development, and management experience with NEC Corporation, NEC EMEA, and NEC America, primarily in information technology and computing.
As President and Director of NEC Foundation of America, Ikeno also focused on advancing community development and education. Under his leadership, the Foundation worked on CSR, CSV, diversity, equity, and inclusion with NGO/NPO as well as the government and made a significant impact through its initiative.
Ikeno is a certified professional coach who could help establish the vision and result-oriented practical executions that could benefit the next generation of leaders in various TOMODACHI Initiative programs.
"I would like to make every effort to expand further and develop the TOMODACHI Programs, which aims to foster the next generation of leaders in Japan and the United States and promote exchange and activities to bring about innovation and increase resilience in our society," commented Ikeno onboarding.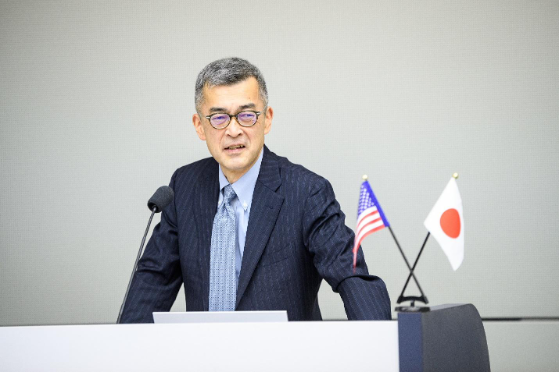 Tsuda will depart following a successful tenure in the role since joining in 2016. She will step down as Executive Director on May 1 and continue supporting Ikeno's onboarding for a transition period.
About the TOMODACHI Initiative
The TOMODACHI Initiative is a public-private partnership between the U.S.-Japan Council and the U.S. Embassy in Tokyo, with support from the Government of Japan. Born out of support for Japan's recovery from the Great East Japan Earthquake, TOMODACHI invests in the next generation of Japanese and American leaders through educational and cultural exchanges as well as leadership programs. The initiative seeks to foster a "TOMODACHI Generation" of young American and Japanese leaders who are committed to and engaged in strengthening U.S.-Japan relations, appreciate each other's countries and cultures, and possess the global skills and mindsets needed to contribute to and thrive in a more cooperative, prosperous, and secure world.