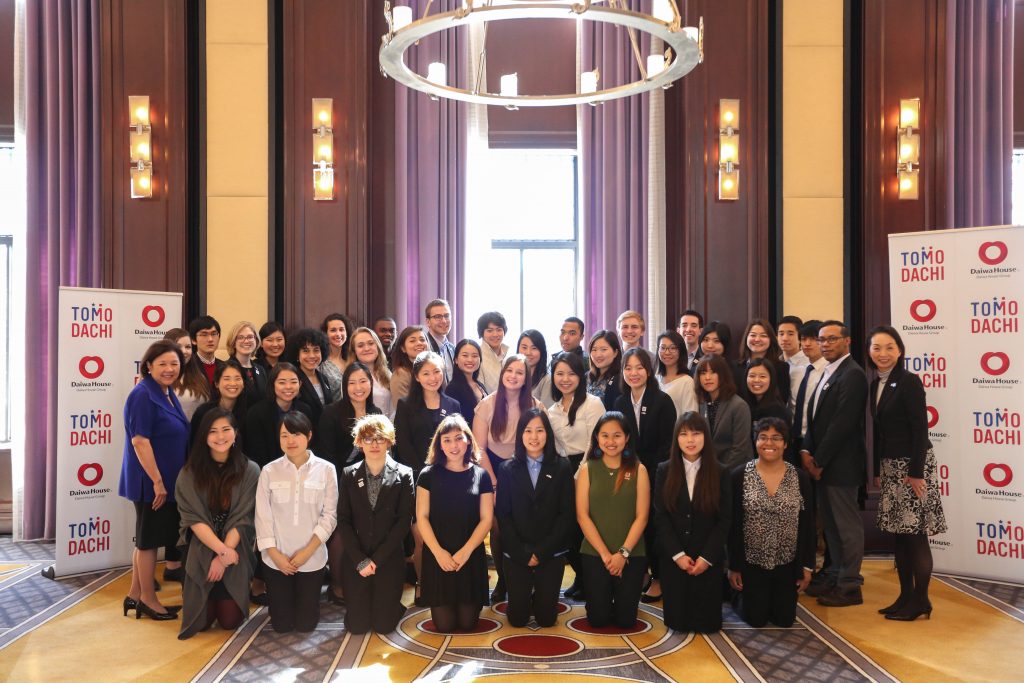 My great journey at the U.S.-Japan Council (Japan) has come to an end. As of May 1, I stepped down from the position of Executive Director of the U.S.-Japan Council (Japan). I am currently supporting my successor Mark Ikeno in the leadership transition, where I will remain until the end of June. I cannot thank everyone enough for the wonderful experiences I have had in this role over the past six and a half years.
My greatest gratitude goes to Atsuko Fish, my lifelong mentor and role model, who introduced me to the Executive Director position after I completed my fellowship at the Japanese Women's Leadership Initiative in 2015. I am also grateful to Dennis Teranishi, who visited the Tokyo office on my first day in the role and gave me his blessing. Thank you to Paul Yonamine for your guidance and support; I must say that your recognition kept me going even during tough times. I am also grateful to Royanne Doi for her passion for our mission and the kindness she consistently extended to me and the team. This could go on forever, so I have to stop here, but I am truly thankful for all the wonderful leaders in the USJC community who have guided me along the way.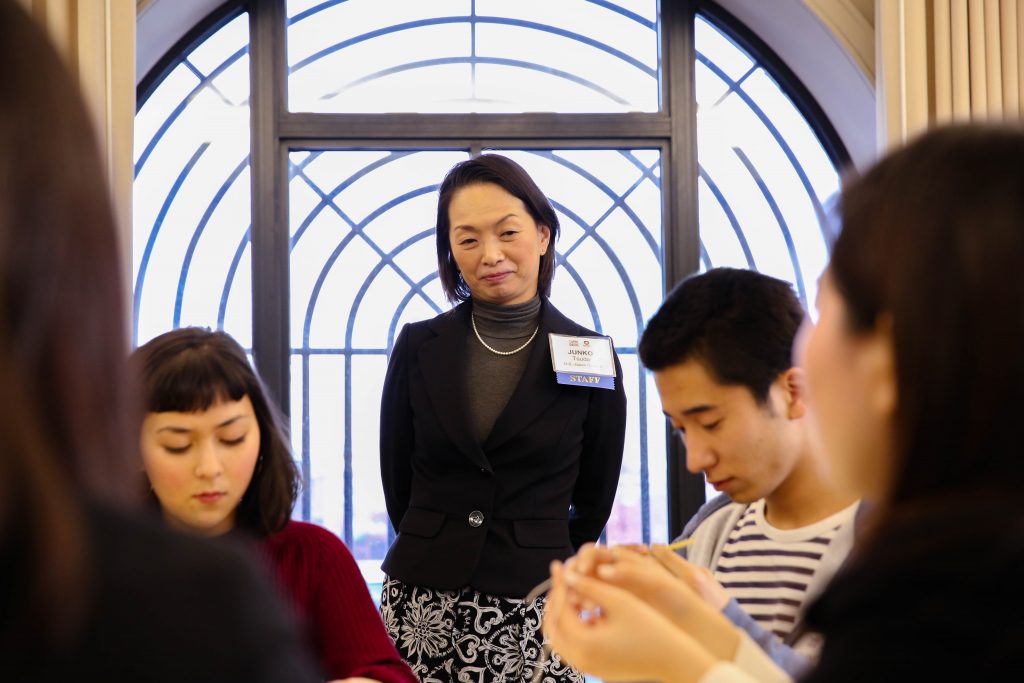 I was consistently inspired by the amazing leaders I met through USJC and how many of those wonderful leaders not only care about U.S.-Japan relations, but also do their part to strengthen the bilateral relationship. Like many others, I cherished so many great memories with Irene. She was a beacon and a north star for us. We stay true to her vision and her belief in the power of people-to-people relations.
My journey as a leader was not always straightforward, even with a very small team.  Irene's untimely passing and the global pandemic presented us with big challenges. We are so grateful for generous sponsors, donors and funders who supported us in difficult times; as a result of that support, we were able to come together and withstand those challenging times together.
As a team leader, I have always believed in the power of the heart. When you feel safe and have a place to be, your performance quality improves exponentially. We established our team values together and promoted a culture where everyone is respected and their voice is heard. Our team became very cohesive and their hearts and hands were made stronger. With this in mind, I can now hand over the wonderful Japan team to Mark, who brings his wealth of experience as a global business leader to the position. I believe he will elevate the organization to the next level and I would appreciate your support for his success.
I have virtually opened the "Tea Lounge" on Zoom every day from 3:00pm to 3:30pm since we began working virtually for any team members to pop in to chat with me and other peers. The Lounge will be closed on June 30. I will miss you all, Team!
Lastly, thank you so much, Suzanne, for your leadership. I would also like to extend my deepest gratitude to the leaders of the Board, the management team, my colleagues, sponsors and donors. My gratitude also extends to all USJC members, TOMODACHI participants, alumni and everyone in the USJC community. While I am saddened to depart, I am excited for our retirement in Yamanashi Prefecture to enjoy an "inconvenient" country life. Yet, my heart stays connected with USJC with deep pride and loyalty.
Thank you all and see you again sometime soon.