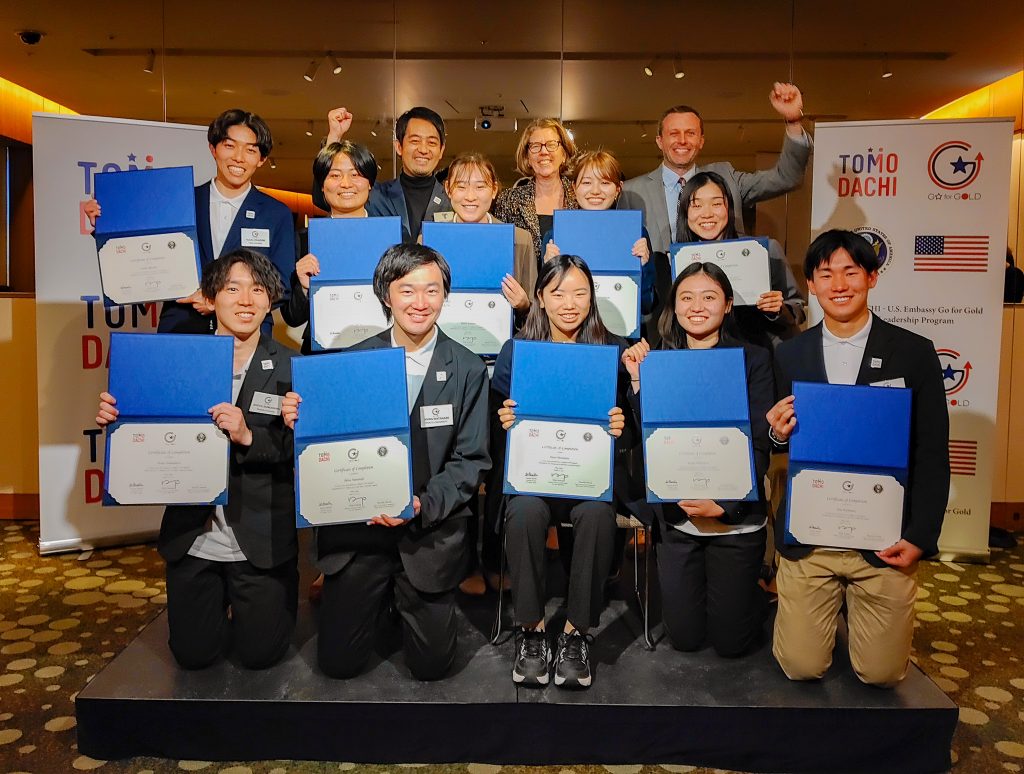 Ten Japanese university students from different universities visited Los Angeles and New York City as part of the TOMODACHI-U.S. Embassy Go for Gold Leadership Program starting on February 27. The program, which ran until March 10, aims to increase understanding and knowledge of the sports industry in the United States. The program consisted of three components: a virtual program, a two-week trip to the United States, and a final presentation in Tokyo, Japan.
During their time in Los Angeles, the delegates visited various facilities to learn about community and facility management and operations of sports complexes. Some of the sites they visited include the LA84 Foundation, SoFi Stadium, and the Riviera Country Club. Delegates also met with USJC Board Member Joshua Morey (The J. Morey Company, Inc., ELP '16) who led a panel on Sports Business in America featuring Japanese Americans in the field. USJC Associates Maia Shibutani and Alex Shibutani (ShibSibs) also participated in the panel. The trip in Los Angeles was concluded with a reception hosted by the Consul General of Japan in Los Angeles, SONE Kenko, which was joined by USJC members and guests from the Southern California region.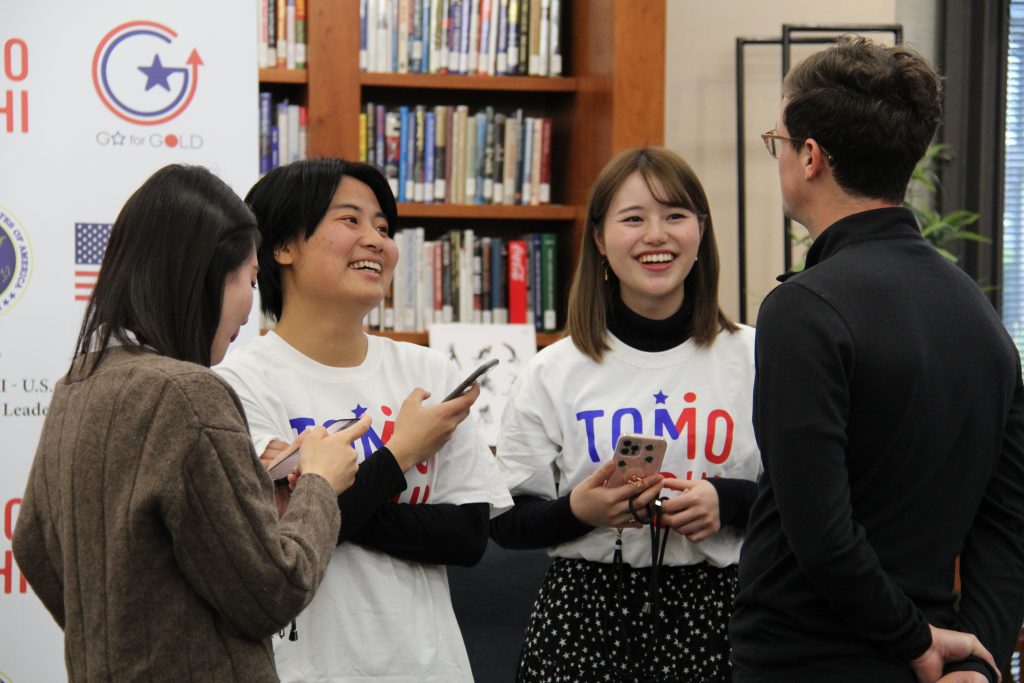 While in New York City, the delegates heard from professionals on how to get started with a career in sports at the National Hockey League Headquarters, Creative Artists Agency, and MLB Players Association. The participants also met with Ryu Goto (Arctop, ELP '12) at his martial arts studio, Japanese American Budokan, to hear about his career path and the grassroots efforts required in establishing a strong community around sports. On their last day in New York, participants went to Japan Society for a panel discussion led by USJC Legacy Council Member Gary S. Moriwaki (Windels Marx, JALD '11), which featured women working in the sports sector. The panel was followed by a reception attended by members of USJC's New York region.Upon their return to Japan, the participants presented their findings in pre-assigned groups focused on one of three themes: Legacy Planning, Fan Community Engagement and Fundraising/Financing. After the final presentation, President and CEO of USJC Suzanne Basalla and Philip Roskamp (U.S. Embassy in Tokyo) awarded each participant with a certification of completion.
The U.S.-Japan Council and TOMODACHI Initiative would like to thank LA84 Foundation and LeadOff Sports for serving as implementing partners for this program in Los Angeles and New York City, respectively.