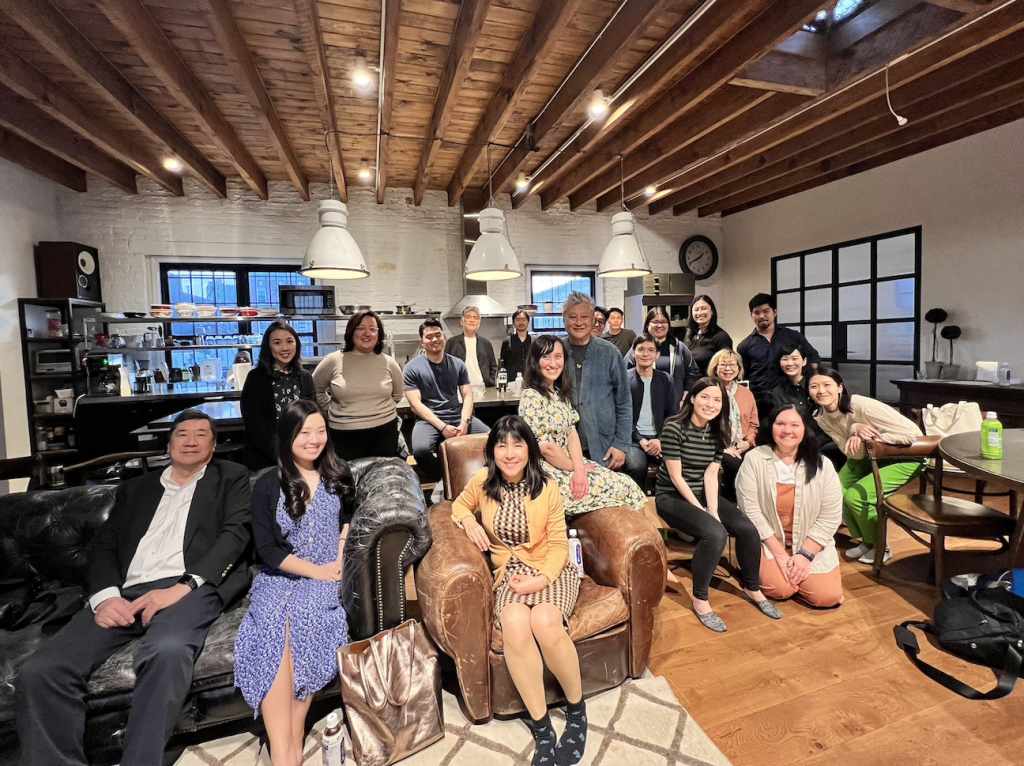 Members of the New York Region gathered for an organized tour to visit emerging Japanese businesses of Greenpoint, Brooklyn. The neighborhood has recently become known as "Little Tokyo of Brooklyn," and is home to a budding community of Japanese restaurants, shops, businesses, and creatives.
On the two-hour walking tour, members met with representatives from Blank Design, Cibone, Dashi Okume, Bin Bin Sake, Takram, monopo, Corals Inc, and Towari Soba. They also participated in a custom dashi-making workshop, and created their very own "USJC Dashi Blend."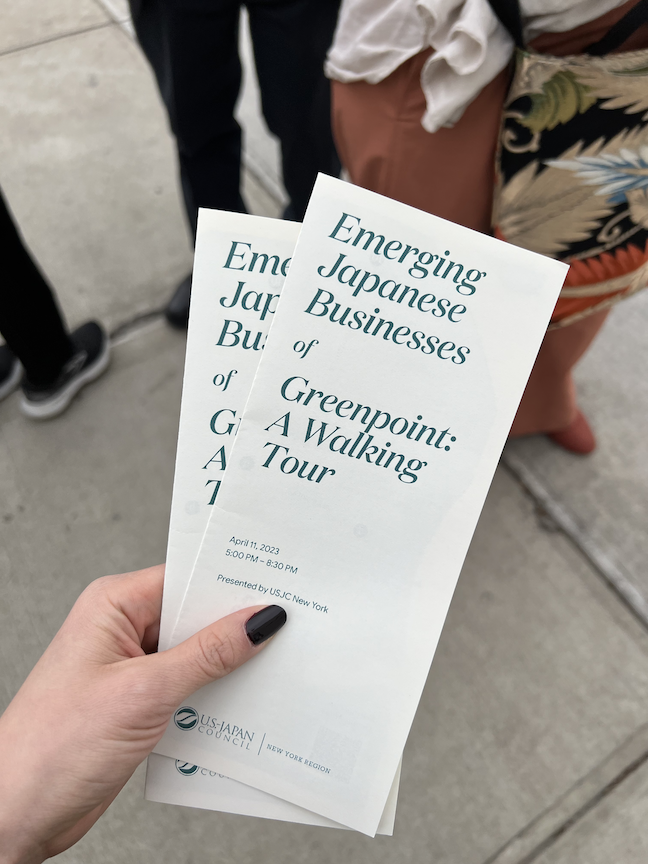 The night concluded with a networking party at The Parlor, a boutique coworking space that combines Japanese aesthetics with its rustic-industrial setting. The event was organized by Mari Iwahara (Sibling, ELP '21) in partnership with the Greenpoint community. A digital copy of the tour map can be found here.
Thank you to Mari Iwahara for the above content and photos!