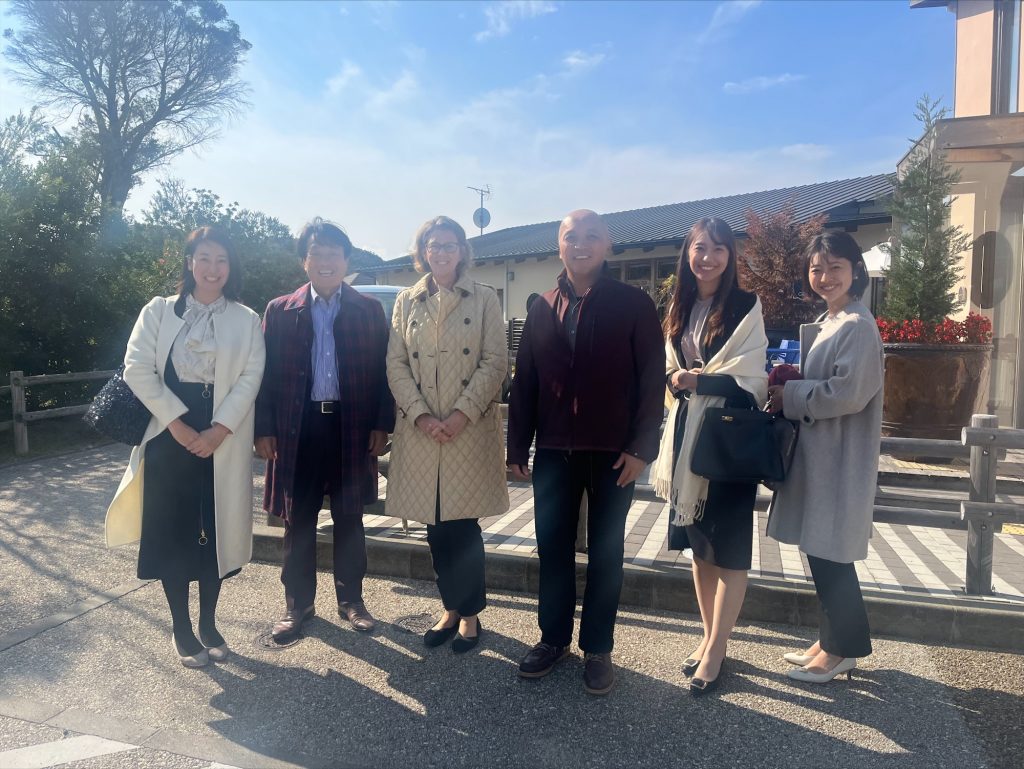 Just before Thanksgiving, I had the chance to see two new areas of Japan I'd never before visited – Tottori and Awaji Island. In each place I had the opportunity to play tourist and also gain a deeper understanding of two of our key corporate sponsors, Daikin and Pasona respectively.
When people hear Daikin, they probably first think about Houston (where Daikin has invested over $500 million in a massive factory, one of the largest in the United States) or Osaka, where Daikin has its Headquarters. In fact, I did get to visit Daikin's Technology & Innovation Center in Osaka, where I learned about key ways that Daikin is developing heat pumps for energy efficiency and greenhouse gas reductions, as well as some important innovations for indoor air quality.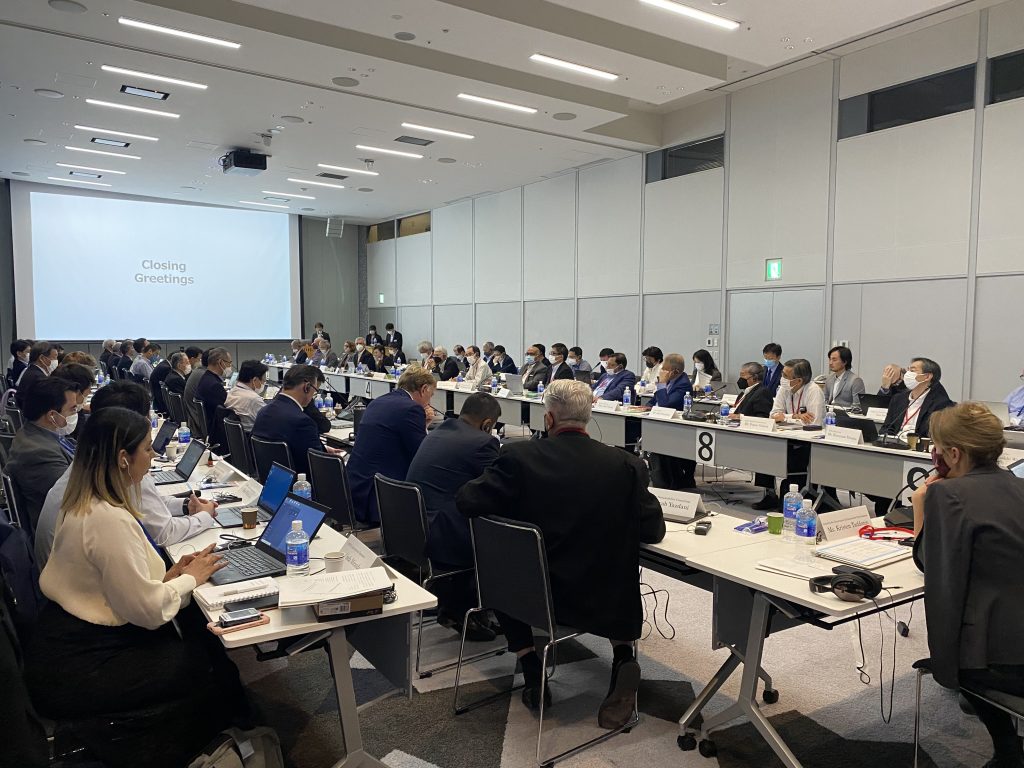 However, what may not be so well known is that Daikin operates a world-class global training center on the stunning Sea of Japan shoreline in Tottori. It was a bit of a trek to get there, but what a view and the seafood (crab season!) was super fresh.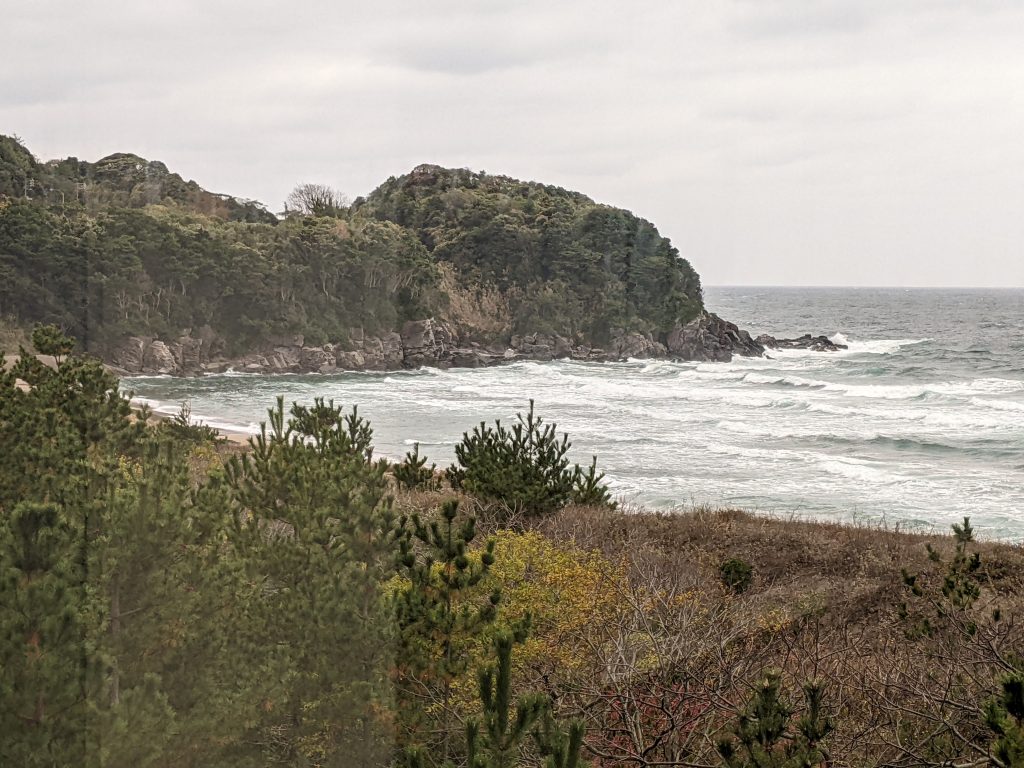 Daikin's U.S. leadership team invited me to join them for their konwakai, a friendly, frank, and informative exchange among scores of Daikin's leaders, related companies, and experts. Given USJC's focus on Climate & Sustainability, it was a privilege for me to learn from some of the top Green Building, Well Building, and decarbonization thought leaders and policy advocates in attendance. What an inspiration to learn about people living in ""zero energy plus" homes and working to reduce greenhouse gasses due to refrigerants. I have to admit, I started to feel like a fool for not having yet converted my home to a heat pump!
After intense hours of discussion, we also had the chance to head out and see the famous Sand Dunes and to learn about how traditional paper was made in the region.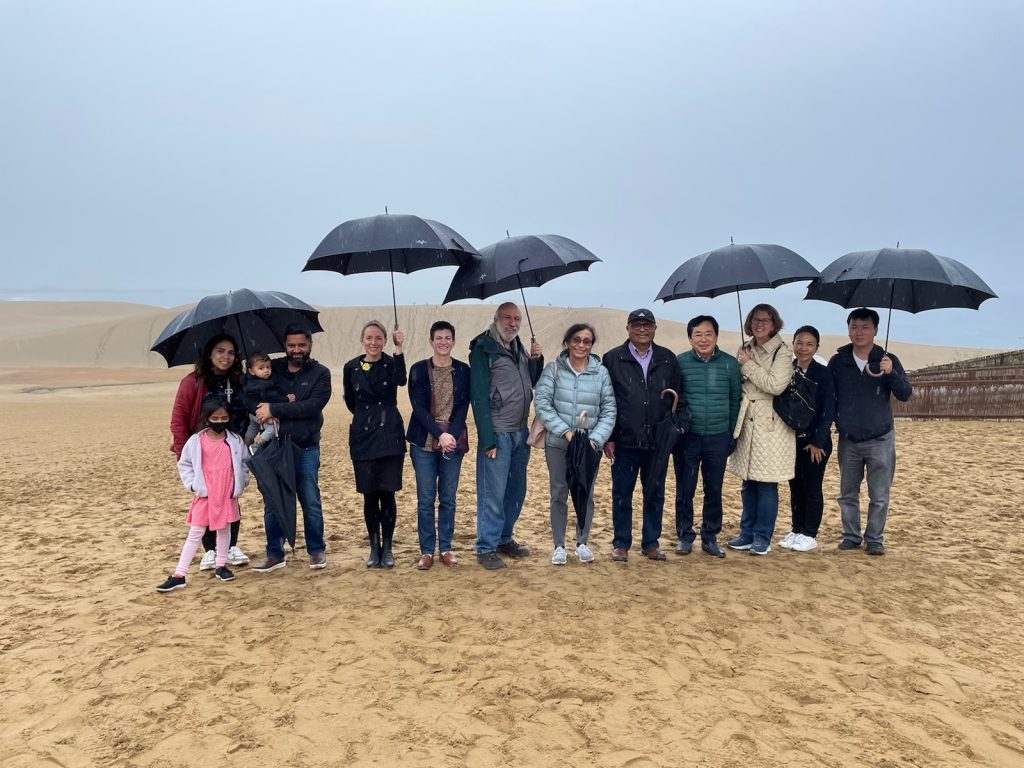 I also had the opportunity to visit Awaji Island as the guest of Pasona. Accompanied by USJC Board Member Scott Sato (past President and COO of Pasona), we had the chance to learn directly about Pasona Group CEO Yasuyuki Nambu's passion and investment in Awaji Island as a way to foster regional revitalization as well as new business creation. I had heard about Awaji when Mr. Nambu spoke in October to the ELP50 group, and it was very impressive to see his commitment to the region translated into action on the ground. Pasona has shifted its headquarters to Awaji, and many of its core staff have settled in the local economy. Pasona hosts a number of foreign and Japanese entrepreneurs, artists, and leaders there. Pasona has also built attractions to draw regional visitors, such as a beautiful meditation retreat. I was particularly fascinated by the conversion of an abandoned school into a vibrant restaurant and market. To be honest, I hadn't even heard of Awaji until just recently, and I was deeply impressed by the vision Mr. Nambu shared with us to facilitate the sustainable development of rural communities across Japan, based on the themes of relocation to provincial areas, employment support, Japanese culture, history, food, and health. (Read more about it here)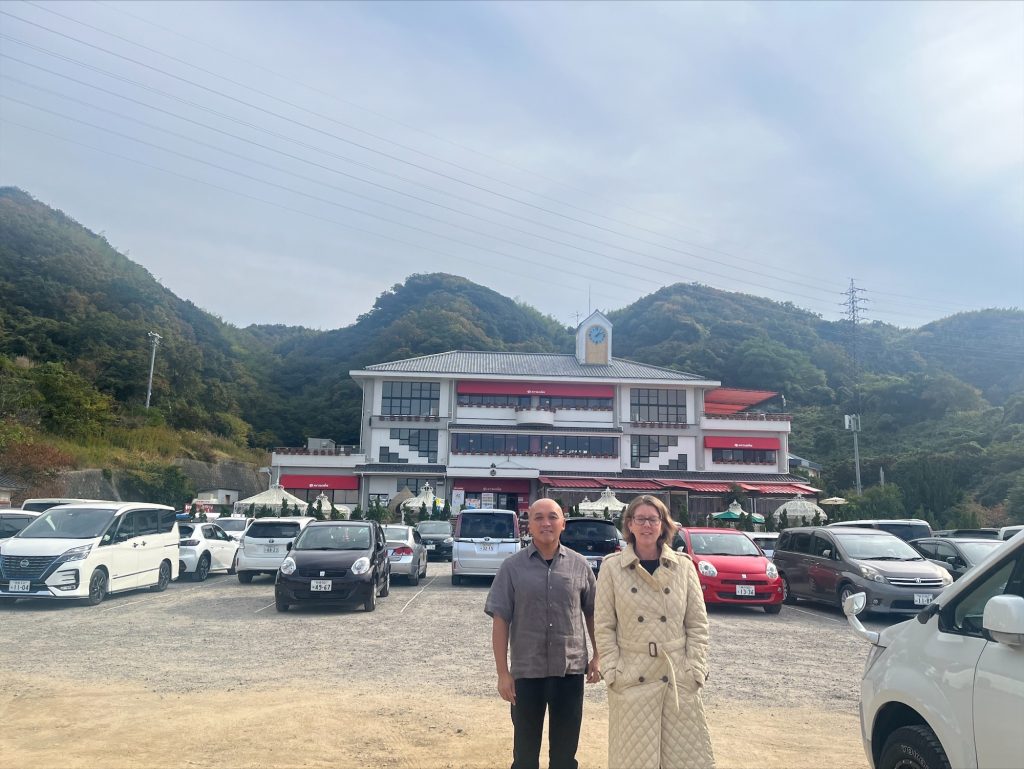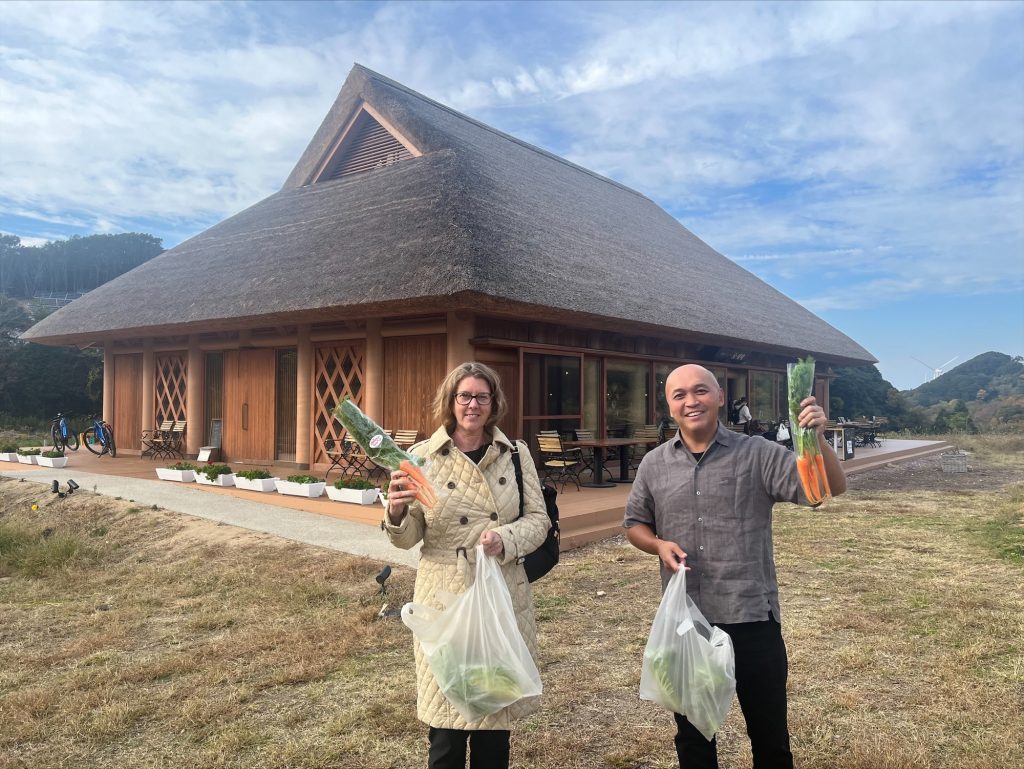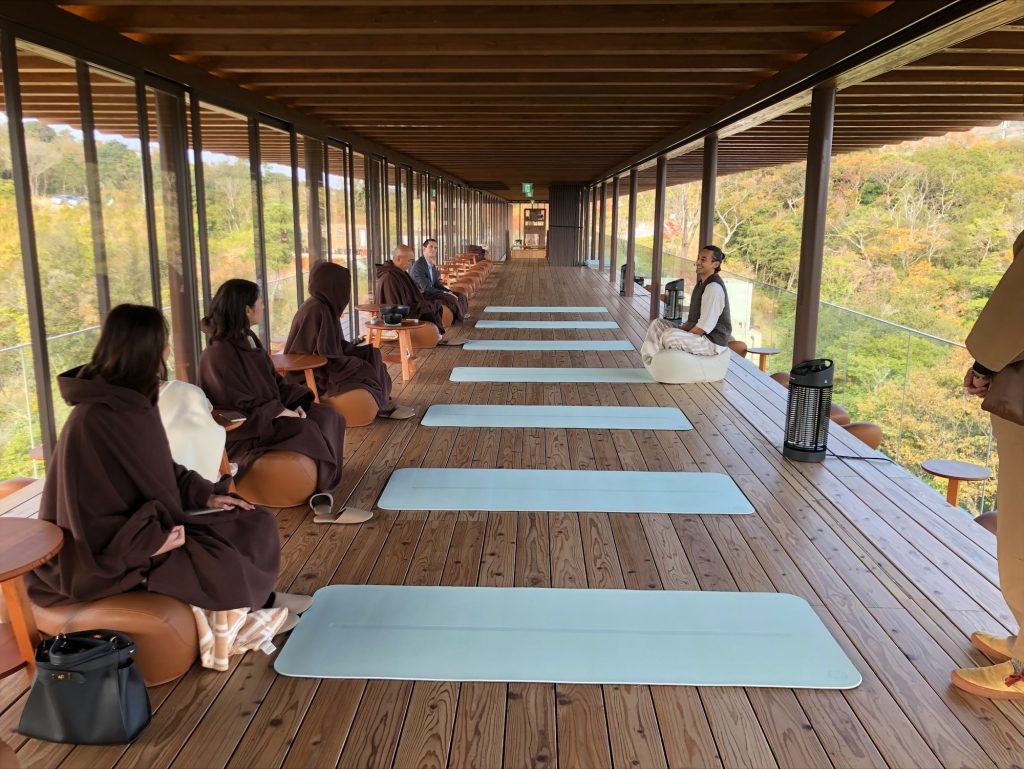 I often talk about how important USJC's various stakeholders are–government supporters, members, sponsors, and staff–and that we need them each for USJC to be successful. One of the true delights for me in this job is to get to know our stakeholders better. I am grateful to my generous hosts from Daikin and Pasona for the opportunity to learn more about their companies' activities, culture, and impact.
Many thanks to Pasona for several of the above photos!