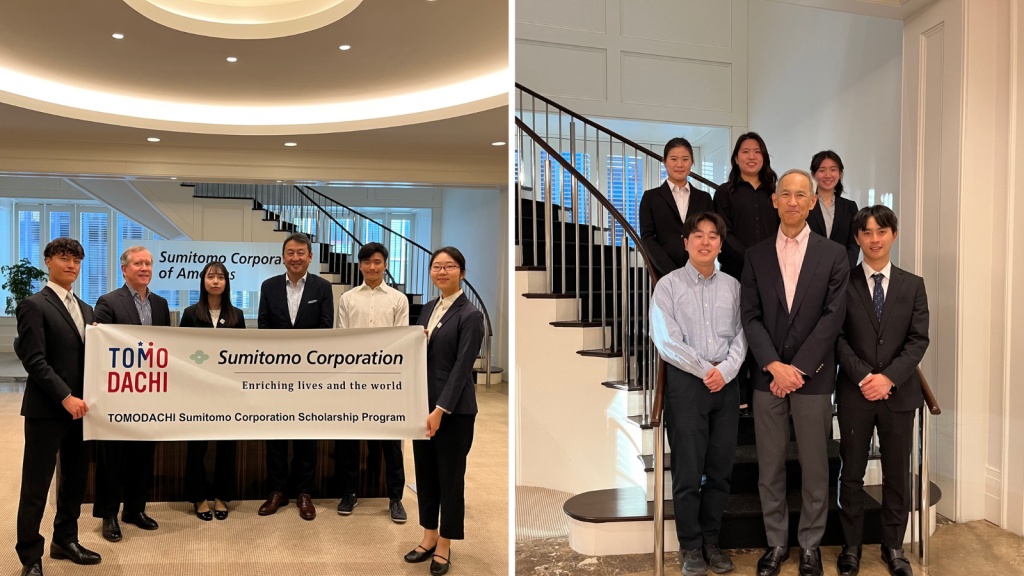 Nine students from the 2022 TOMODACHI Sumitomo Corporation Scholarship Program participated in a five-day training program hosted by Sumitomo Corporation of America's (SCOA) Corporate Communications and Sustainability Promotion Department in New York and Washington, DC. This training was held in mid-March across two weeks with five students attending the first week and four students attending the second week with slight variations to the itinerary.
The trip started with a welcome dinner at Grand Central's iconic Pershing Square Diner where the students got to know each other, followed by a visit to the SCOA headquarters the next morning where the students presented to the executives and a few hand-selected employees from different departments about their experiences and impressions studying in the United States.
After the visit to SCOA's headquarters, the first-week students visited the United Nations (UN) for a tour and learned about the UN's different entities and its functions. The second-week students visited the Consulate General of Japan in New York.
The next day consisted of an early morning train ride to Washington DC, where the first stop was a visit to SCOA's Washington, D.C. office. James Winslow, Senior Director of Government Affairs gave a presentation on the role of lobbying and the U.S. government function, this was followed by a visit to the staff-led tour of the United States Capitol and a dinner with professionals in the USJC network.
The students returned to New York the next day for a Broadway Theater show and dinner prior. On the last day, the first group of students got to visit SCOA's subsidiary Hartz Mountain, a retail pet care company in New Jersey that sells food, hygiene products, toys and preventative medicine for pets throughout the United States. The students had the opportunity to tour the facility and meet with the sales and marketing team to learn how Hartz is effectively targeting the pet care market.
The second group embarked on a ferry ride to Ellis Island and the Statue of Liberty where they discovered the history of immigration to New York. Both these tours were followed by a Q&A session with USJC staff: first week with Executive Vice President Frederick Katayama and the second week with Development Manager Miki Sankary. The trip ended with a scrumptious dinner at Sakagura attended by USJC New York Regional members and SCOA employees from diverse career backgrounds.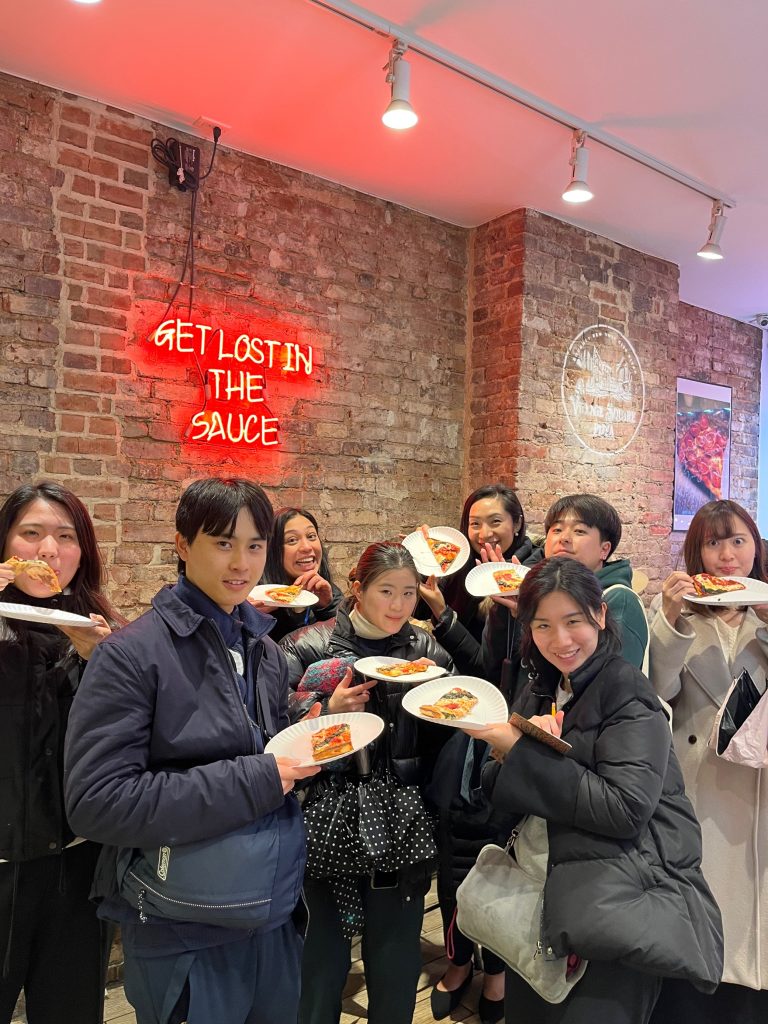 Thank you to Jocelyn Turner for the above content and photos!