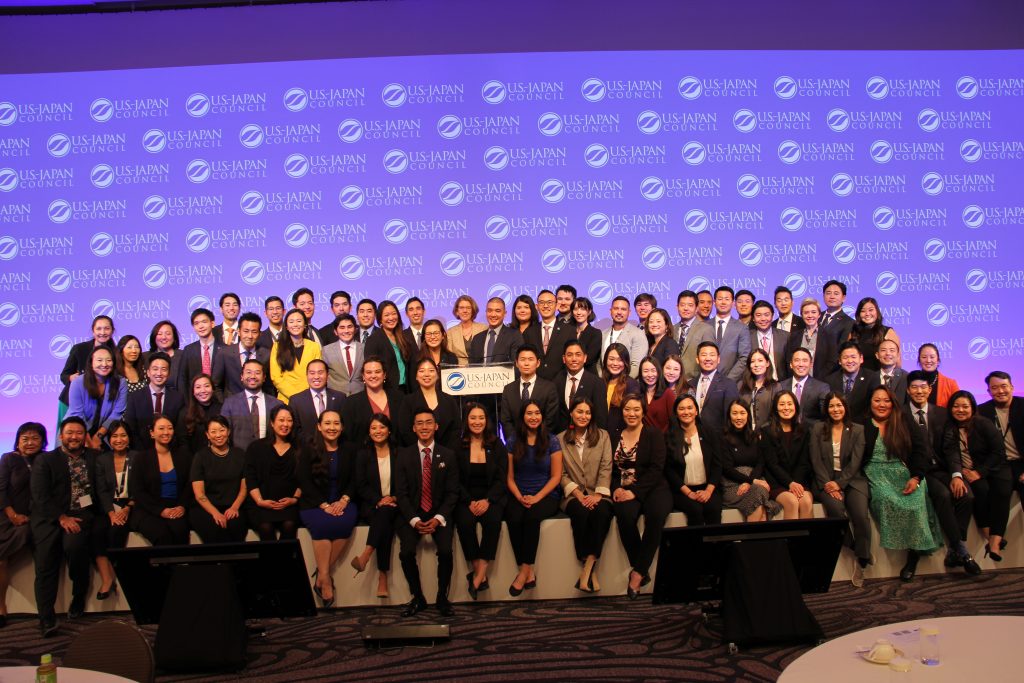 One of the most exciting elements of the 2022 USJC Annual Conference was the ELP 50 initiative. Taking place from October 25-26, the ELP 50 was a landmark trip that gathered 50 alumni of the Emerging Leaders Program to experience Japan and connect with their Japanese counterparts in a way that only USJC can facilitate. Spearheaded by outgoing USJC Chair of Board of Directors Paul Yonamine and ELP alumnus Steve Sakanashi, it was a program designed to strengthen the political, cultural, economic, and personal ties between young Japanese American and Japanese leaders.
The ELP 50 consisted of a diverse cross-section of Japanese American leaders, with representation from every ELP class going back to the program's inception in 2011, and every USJC region. 53% of the participants were women, and virtually every industry sector was covered. The trip included discussions, meetings, and panels with some of the most influential Japanese and Japanese American leaders including Tadashi Yanai, CEO of Fast Retailing; Kathy Matsui, Founder and General Partner of mPower Partners; Nambu Yasuyuki, CEO of Pasona; Yasutoshi Nishimura, Minister of Economy, Trade, and Industry; and many other luminaries in business, government, and non-profit. The ELP 50 were fortunate also to have the backing of some of Japan's most established and innovative corporations, allowing us to gain a glimpse into their inner workings, including Mitsui & Co., NEC, Global Dining Co., and Pasona. Through these dialogues, the ELP 50 explored opportunities for bilateral collaboration between the two countries in such areas as Environment, Social, and Governance (ESG) programs, economic and technological innovation, and cooperative national security.
This was one of the first opportunities for ELP alumni to get together in-person since the pandemic began, and the level of enthusiasm exhibited by participants was inspiring. Everyone was hungering for the one-to-one connections that form the foundation of USJC, and to be able to fulfill that desire through a trip as meaningful as this was the opportunity of a lifetime. Thanks to the work of Paul Yonamine and Steve Sakanashi, the ELP 50 received national attention in Japan, with coverage from the Yomiuri Shinbun and the Japan News.
As the U.S. State Department notes, "the strength of the U.S.-Japan relationship is due in part to the substantial reservoir of goodwill created by the close grassroots ties between the U.S. and Japanese people." The ELP 50 initiative was a perfect example of this happening at a time when the bilateral relationship between the two countries is as critical as it has ever been.
More photos can be viewed here.
Thank you to Yuga Cohler (ELP '19) for the above content!